The ACCC is urging consumers with caravans and other RVs fitted with the Suburban hot water system to see if it is one included in a recall that dates back to November 2019.
In a recent recall update, the ACCC stated: "The Suburban Recreational Vehicle water heater can operate using electricity or gas, and may produce unsafe levels of carbon monoxide when gas is used to generate the heat."
18,139 heaters have been sold across all states and territories in Australia, mostly installed in caravans and motorhomes by certain caravan and motorhome retailers. Of concern is that, to date, only 210 units have been remediated or scheduled for inspection, and Coast to Coast are encouraging consumers to check their systems before the holiday season.
Carbon monoxide poisoning is extremely dangerous.
It can cause death, and exposure for a short amount of time can lead to serious injuries. Carbon monoxide has no smell and is unlikely to be detected. It is also extremely flammable, can easily ignite and can readily form an explosive mixture with air at room temperature.
"The Gas Technical Regulators Committee (GTRC), with the ACCC's assistance, is raising awareness of the need for repair of thousands of water heaters. Consumers can check if their heater is affected by opening the exterior access door to the hot water service and checking the model and serial number located on the right-hand side. They should then enter the serial number at the Coast to Coast website"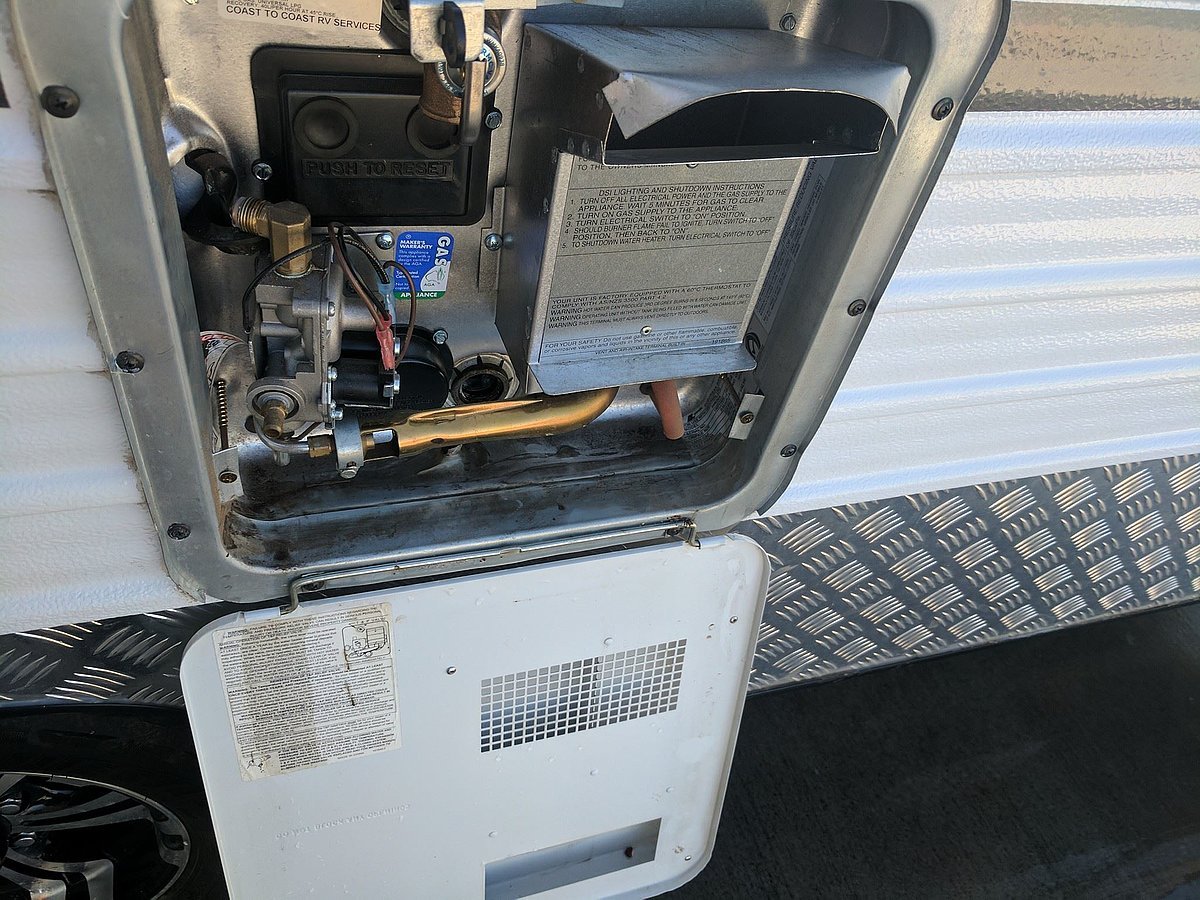 Last year, Coast to Coast RV, the Australian importer for Suburban, issued a letter to all their distributors informing them the Australian Gas Association had suspended the gas licence for a range of Suburban gas/electric hot water systems and instructing them to quarantine all existing stock. The letter also stated that none of the affected units could be installed into new RVs.
The affected products, manufactured between 4 April 2018 and 1 August 2019, are the Suburban Recreational Vehicle Water Heaters with model numbers SW6DEA, SW6DA, SW4DEA, SW4DA, SW4DECA, SW6DECA and SW6PA that have serial numbers between 181315552 and 193002648 (some serial numbers may end with a 'D') and between 8183311827 and 8190201139.
It has taken almost a year for Coast to Coast to come up with a solution.  The ACCC explained the delay.
"Gas regulators have been working with Coast to Coast Caravan and Leisure to identify a suitable safe replacement water heater. Replacement models initially proposed by Suburban, the overseas manufacturer, also failed testing. A safe model was finally produced, and approved for use in July 2020."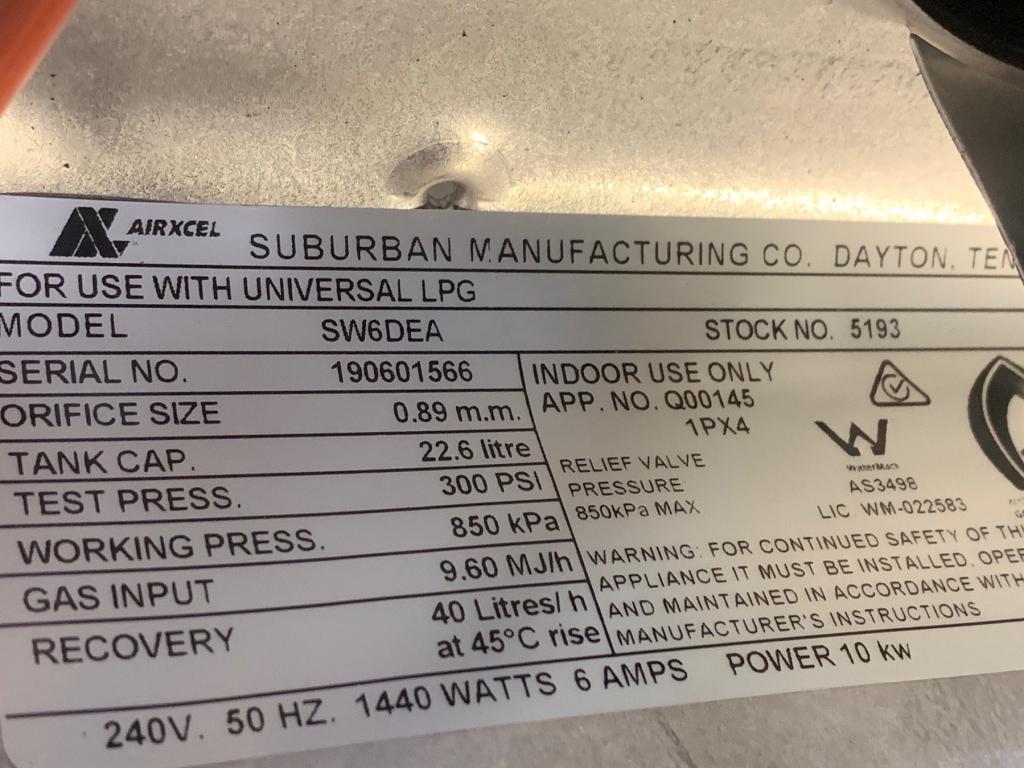 "Remediation could not commence until the GTRC was satisfied of (sic) the safety of the replacement units. The supplier then needed to import sufficient units from the US manufacturer, at a time when their supply chains were impacted by the pandemic situation."
"The supplier advises stocks of replacement units are now in hand and they are keen to get remediation happening quickly."
What are the defects?
The flange securing the burner heat exchanger tube to the internal front fascia of the appliance may not be properly formed. During use on gas, hot water services with the defect may emit carbon monoxide into the caravan or motor home.
How to identify a system included in the recall
Instructions on how to check if your system is included in the recall can be found by clicking Coast to Coast Caravan and Leisure — Suburban Recreational Vehicle Water Heaters Model SW6PA, SW6DEA, SW6DA, SW4DEA, SW4DA, SW4DECA and SW6DECA
What to do if you have a system included in the recall?
If you do have a caravan or motorhome fitted with one of the Suburban units within the serial number range, you must do the following:
Turn off your hot water system immediately
Do not use the hot water system until the situation is resolved
Contact Coast to Coast Caravan and Leisure's dedicated recall hotline on 02 9645 7685 for further information or to arrange an inspection.
The ACCC asked consumers who experience difficulties obtaining a timely remedy to contact Coast to Coast Caravan and Leisure, their state or territory gas regulator or the ACCC online.