French camper manufacturer Beauer has created a unique camper that expands like a telescope up to a whopping three times its original size. On the road, you tow a small retro-looking caravan and on arrival, you get a roomy caravan. Sizing expands to between 8m2 – 28m2, depending on which model you own.
It does this via a unique set of modules that nest together in what can only be described as Tetris level genius. Once you've parked at your camping spot and are ready to settle in, the caravan grows horizontally at the push of a button, giving you plenty of comfortable living space. 
Opening and closing takes only one minute and is automatic via 12v electric cylinders. Watch a video of it opening here:
There are currently three caravan models and one "cell-car" model that blurs the lines between RV and motorhome. Check them out below:
Beauer 2X Camper
With 8m2 of living space, the Beauer 2X is the smallest caravan and is suitable for two people. Like many campers, the table converts to a sleeping area at night. The kitchen features a 90L fridge, cooker, sink and bench space. It even manages to squeeze in a 700×1200 shower area with a toilet and basin!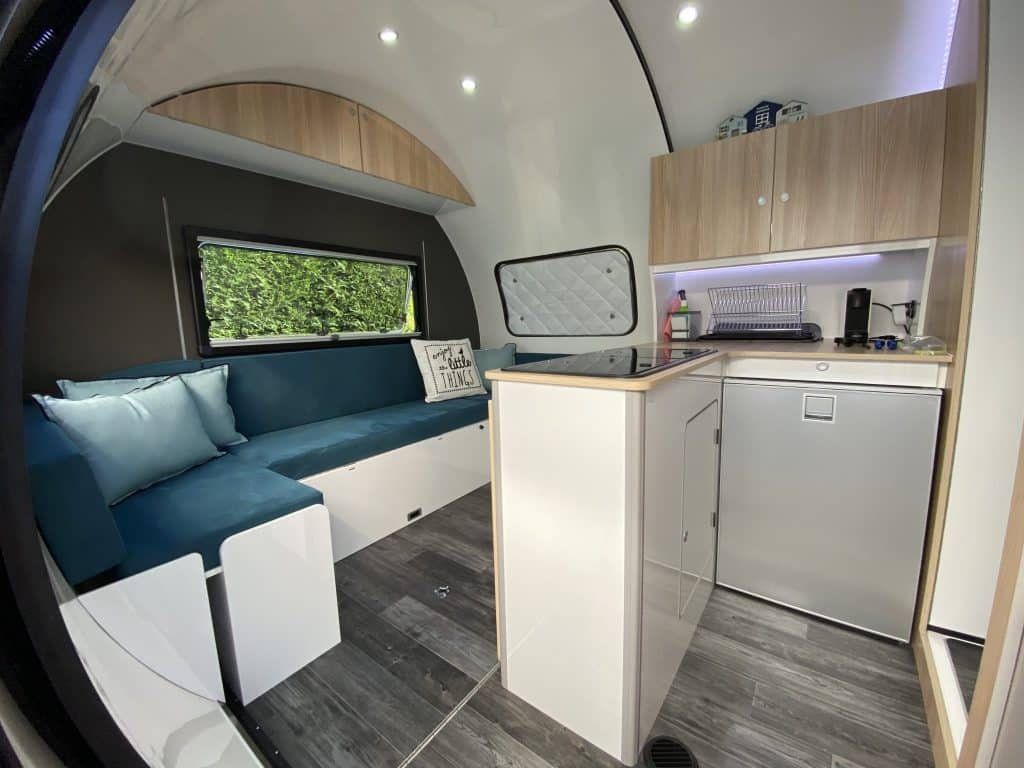 Beauer 3X Camper
With 12m2 of living space, the Beauer 3X accommodates up to four people. The additional space means there is a dedicated bedroom so you only have to convert your table if you are sleeping four warm bodies. The kitchen is practical with a 120L fridge, room for a microwave and the bedroom is adjoined by a toilet. It's a great roomy size for a couple!
The Beauer 3XC is the same but is mounted on a chassis single or double cab vehicle, reducing your overall size footprint. This model blurs the lines between caravan and motorhome.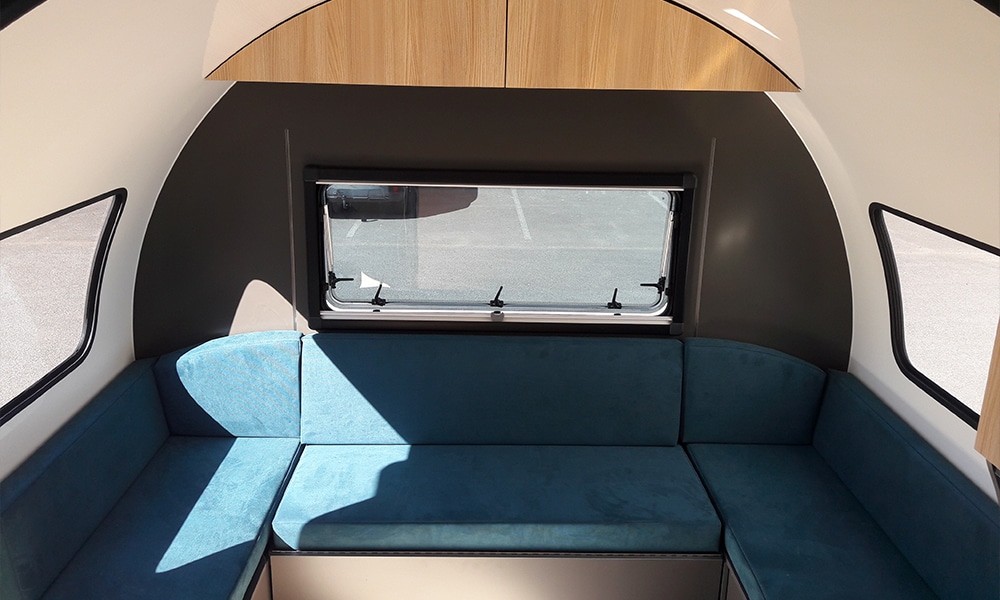 Beauer 3XPlus Camper
The Beauer 3XPlus is the largest offering at 28m2 of living space. It can accommodate up to six people and features two bedrooms. The living room features a convertible sofa and dining area and the kitchen includes a larger 230-litre refrigerator, sink and stove. There is even room for a dishwasher in this kitchen.
The bathroom has a toilet, vanity, shower, washbasin and the option of attaching a small washing machine to the wall.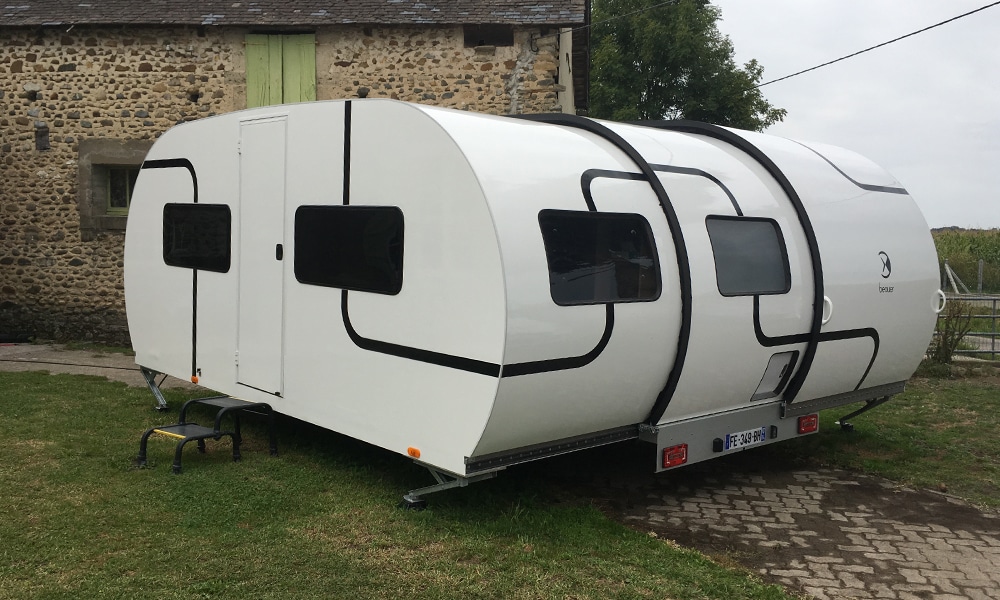 Can we get one in Australia?
Designed and manufactured in France, the Beauer Camper is not readily manufactured in Australia however as demand has grown, over half of the company's sales have thus far been made internationally.
Rates for the Beauer 2X begin at EUR 24,503 (AUD 36,400) and go upwards from there. The Beauer 3X begins at EUR 31,993 (AUD 47,527) and the Beauer 3XPlus starts at EUR 74,793 (AUD 111,108).
Let's hope we see some on Australian shores soon!