Los Angeles based Texino has just finished building their much anticipated Texino Atrium prototype. The reason for the anticipation? It appears to feature the luxury of a sunroom with a rugged looking exterior. Although we weren't able to attend the official launch party due to it being on the other side of the world, Texino has done the next best thing and sent us some photographs and official build specs.
The most striking feature of the Texino Atrium is the massive large bay window which appears to seamlessly bring the outdoors indoors. Despite how it appears, getting caught with your pants down won't be an issue as all the windows are constructed from Smartglass, which allows complete privacy at the flick of a switch.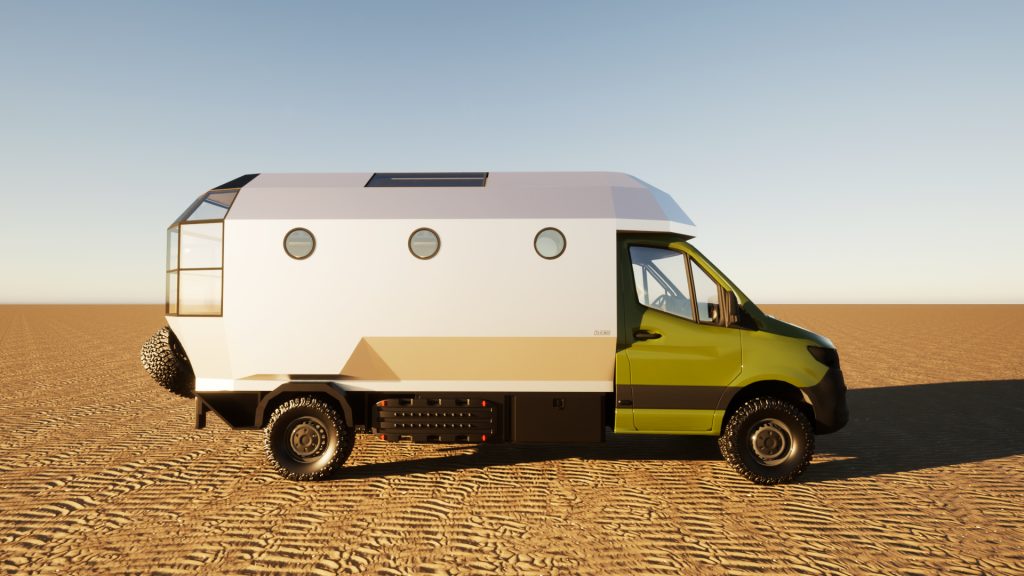 Here's what we know about the Texino Atrium
The chassis
Based on the Mercedes Benz heavy duty Sprinter chassis
Powered by a four or six-cylinder diesel engine
The shell
Brushed aluminium panelling bonded with high-strength 3M VHB tape
Steel body construction
Stainless steel interior components
Accents for durability
Those windows
The whole upper-rear quarter is fully glassed for an atrium-like view. As mentioned earlier, the Smartglass windows allow for privacy with the flick of a switch. In addition to the large bay window, there are six portholes and two skylights.
Nothing like waking up to a beautiful view or watching a storm roll in from bed, right?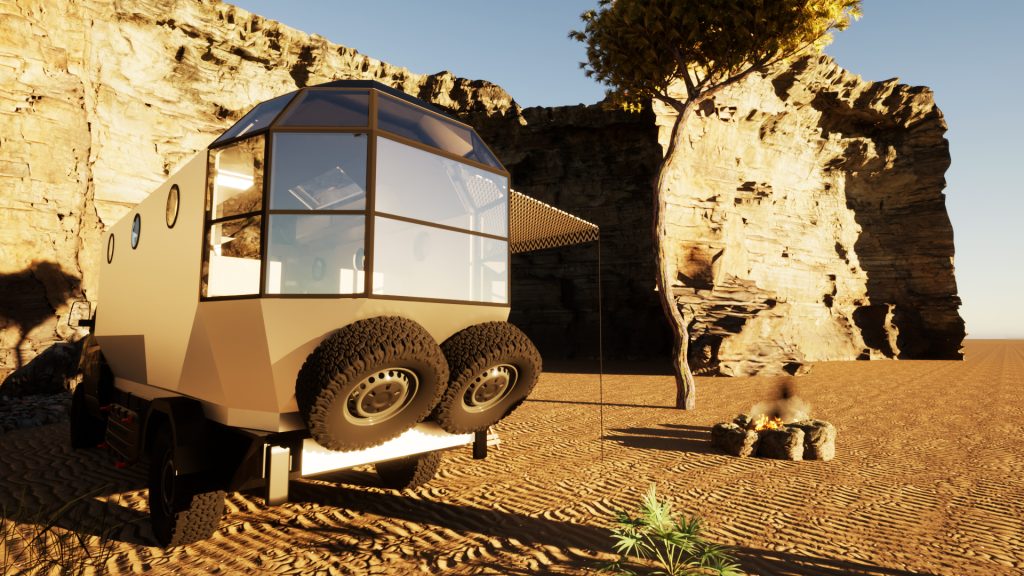 The interior
Texino says a large banquet table will convert into a king-sized bed but at this stage, the rendering is showing two single beds as well as a sleeping area over the cab. One can assume that these single beds are where the table converting king is.
Custom cabinetry made from eco-friendly materials
Natural Corkoleum flooring
The bathroom
Full bathroom with shower, sink and toilet
757 litres (200 gallons) freshwater, 189 litres (50 gallons) greywater and 95 litres (25 gallons) black water.
Hatch door
Remote activated and powered by actuators, the five-step hatch door was designed, engineered and built by Texino.
Power and other important features
600 watts of solar combined with lithium-ion batteries to power the air-con, induction stovetop, water pump and lighting.
Ample storage
Kitchen
On-board air compressor
Two spare tyres
Integrated extra fuel storage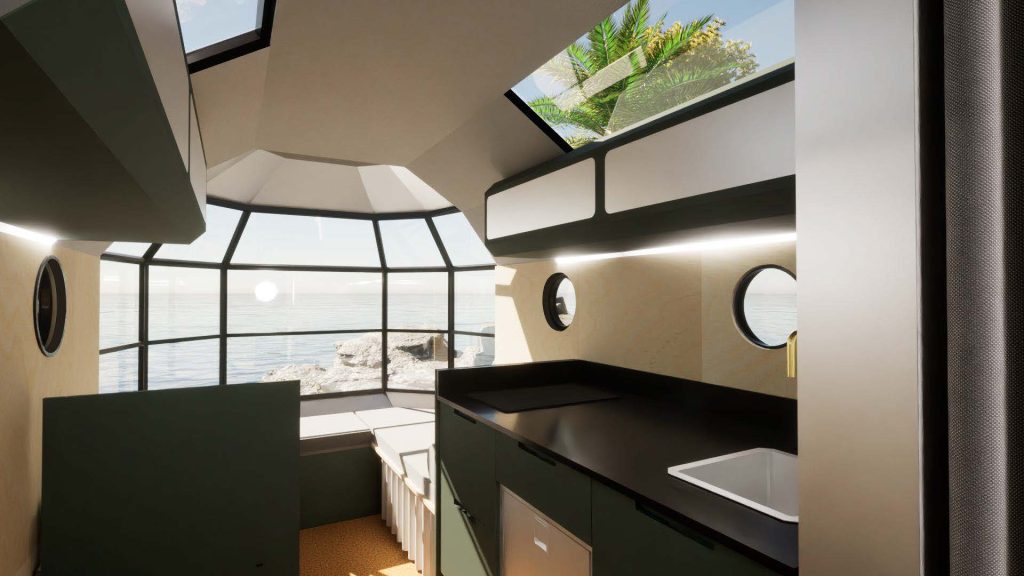 Future plans
Plans are in place for a four-person, two-bedroom layout as well as a full-time 4WD option.
Pros and Cons
It would appear that the Atrium will do an amazing job of letting the natural light in and the styling is certainly appealing, looking a bit like a cross between an old-style air stream and something much more space-age. However, given that a 4×4 is in the works, how fragile will the Atrium be on a real-world journey?
Cost and availability
Texino is taking orders for the first 15 Atriums which will be completed by end of August 2022 with a retail price of USD $225,00 (AUD $305,831).
As to when we might see one in Australia? We're not sure yet.
Do I want one?
I'm not quite sold yet but I would certainly love to walk through the prototype and experience this one for myself. It looks amazing!