Lonely Planet has just released the brand new coffee table book, Lonely Planet's Ultimate Australia Travel List. This definitive travel wish list ranks the top 500 unmissable experiences and sights across our great land and will inspire your next getaway for years to come. 
Sharing the whole list with you is a bit of overkill. However, I can share the top 20 experiences with you:
Ulu

r

u, NT
MONA, TAS
Great Barrier Reef, QLD
Great Ocean Road, VIC
Three Capes Track, Tas
Bungle Bungles, WA
Daintree National Park, QLD
Kangaroo Island, SA
Dark Sky Park, Warrumbungle, NSW
Vivid Festival Sydney, NSW
Wilson's Promontory National Park, VIC
Kakadu National Park, NT
Wineglass Bay and Freycinet National Park, TAS
Grampian National Park, VIC
Bondi to Coogee Clifftop Walk, NSW
Kata Tju

t

a, NT
Port Campbell National Park, VIC
Rottnest Island, WA
Manly Ferry, NSW
Museum of Underwater Art, QLD
The best part? Many of these can be experienced on a caravan or camping getaway. Check out these four great options below from the top 20 that are perfect for your next camping road trip.
Ulu
r

u and Kata Tju

t

a, Northern Territory

#1 and #16 on the Lonely Planet Ultimate Australia Travel List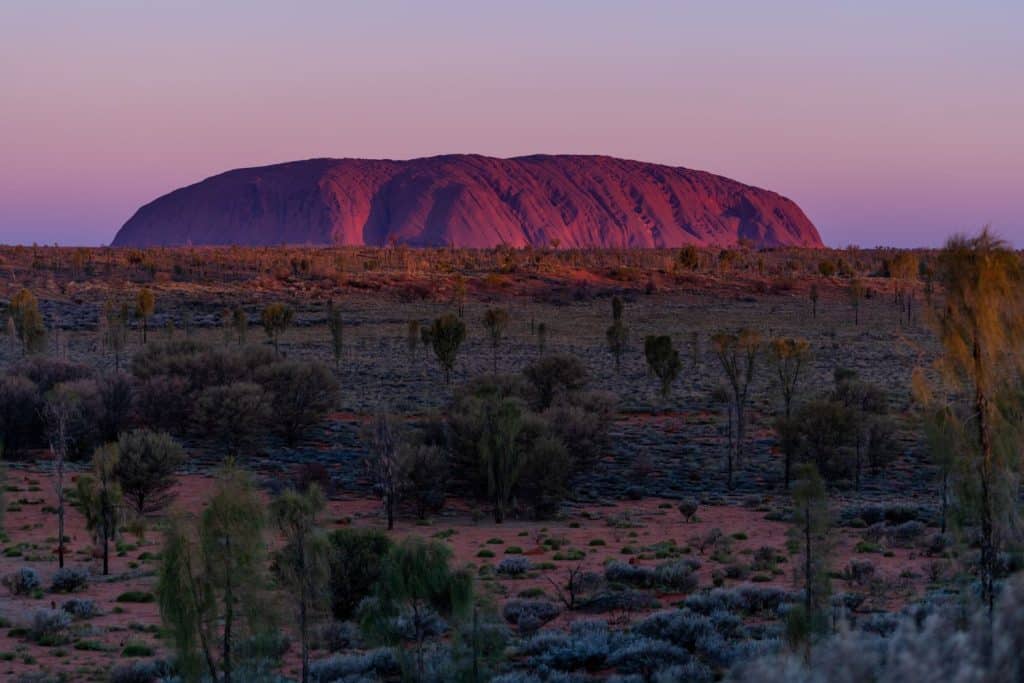 Unsurprisingly, Uluru in the Uluru – Kata Tjuta National Park took out the top spot on the travel list. However, equally amazing and located within the same national park are the fascinating domes of Kata Tjuta (ranked #16), so ticking off two bucket list items is easy to do here.
Although there are many ways to experience both, the best free option is to get comfortable with a picnic and your drink of choice at one of the designated sunset viewing areas. As the sun sets in the late afternoon, the icons are illuminated by the sun's rays, turning them fiery orange before fading to a deep red and finally appearing as a silhouette against the star-filled central Australian sky.
The most memorable way to get to Uluru is by taking the Mereenie Loop road trip. This road trip is an unforgettable back route that begins in Alice Springs and passes through the West MacDonnell Ranges and Kings Canyon before reaching the Uluru Kata-Tjuta National Park where you can base yourself for a few days at Ayers Rock Resort's campground.
Three Capes Track, Tasmania
#5 on the Lonely Planet Ultimate Australia Travel List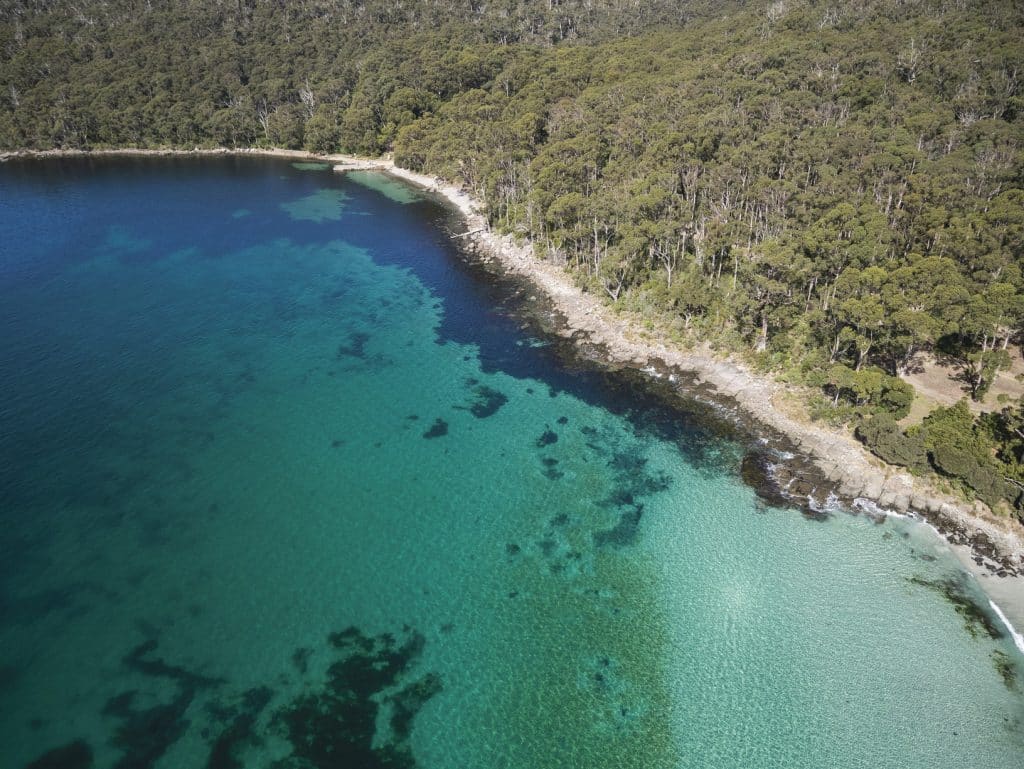 The Three Capes Track in Tasmania is a four-day, 48-kilometre premier walking route that links Cape Raoul, Cape Pillar and Cape Hauy on the Tasman Peninsula. The views from each cape are epic, as are the architect-designed hiker's huts along the way. 
The reason I love this particular Aussie experience? The hike itself ends at Fortescue Bay, one of the most beautiful spots to camp on the Tasman Peninsula. Fortescue Bay is where the towering forest meets the sea, cute wildlife is guaranteed and the white sandy beach is soul-soothing. After your hike, spend a few days exploring the region and of course, don't miss the nearby Port Arthur Historic Site, which also made the ultimate Australia travel list at #41.
There are two campgrounds to choose from, Banksia and Mill Creek, with toilets available at both. However, those travelling in a larger vehicle or towing a caravan or camper will be better suited to Mill Creek Campground as the sites are larger.
Kangaroo Island, South Australia
#8 on the Lonely Planet Ultimate Australia Travel List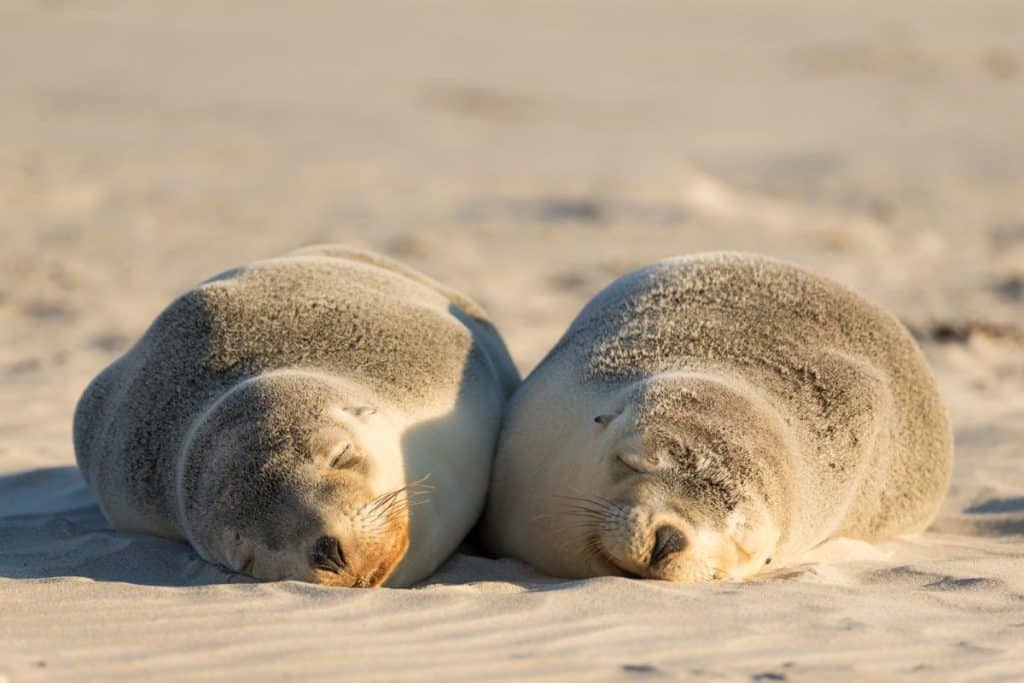 Despite the devastation caused by the bushfires in the summer of 2019/20, Kangaroo Island remains a top spot for a camping getaway full of wilderness, wildlife and island produce. Don't miss the unique rock formations of Flinders Chase National Park, surf beaches, any opportunity for a boutique farm to plate experience and the opportunity to do some seal spotting. 
Getting your caravan there is easy via the SeaLink ferry and while there are only four privately owned caravan parks on the island, there are plenty more council-owned and national park camping sites to choose from.  More information can be found in this great guide to caravan and camping on Kangaroo Island.
Dark Sky Park, Warrumbungle, New South Wales
#9 on the Lonely Planet Ultimate Australia Travel List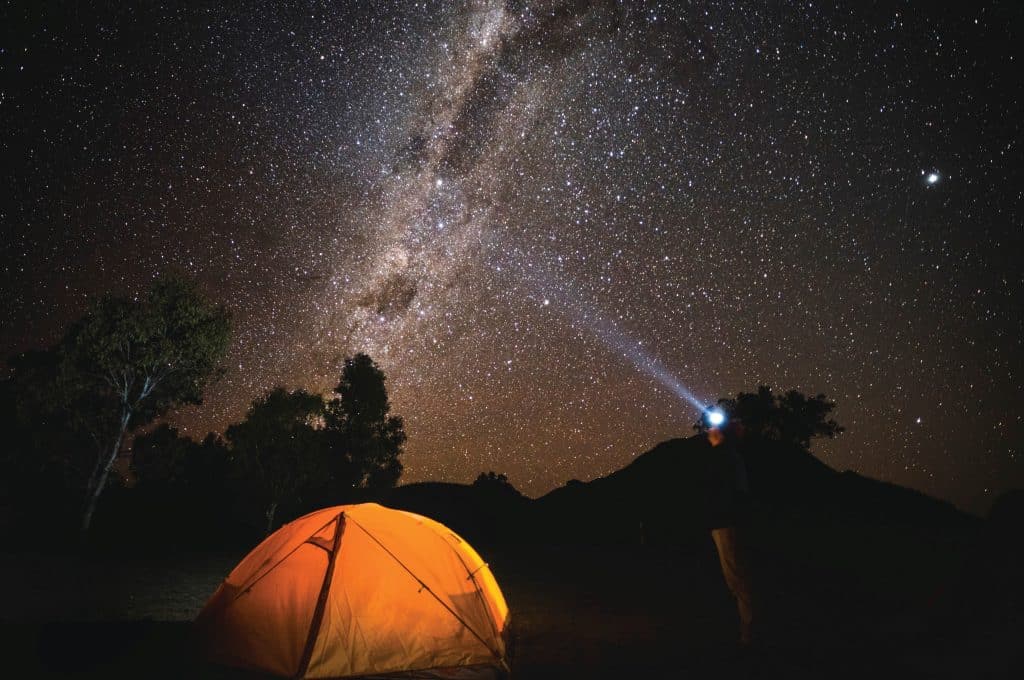 Warrumbungle National Park was declared the first international Dark Sky Park in the Southern Hemisphere and the first ever in Australia. Due to the clear night skies, low humidity and high altitude, you will see the night sky unroll around you in a way you've never seen before. What better way to experience the constellations than on a caravan and camping getaway?
Don't miss a tour of the nearby Siding Springs Observatory, home to the largest optical telescope in Australia. At 3.9-metres, the Anglo Australia telescope here can view quasars up to 12 billion light-years away! You won't be bored during the day either; a location triggered walking or driving virtual tour can be downloaded for $7.50.
There are no less than 11 camping areas to choose from in the Warrumbungle National Park. Some are walk-in campsites only however, those with a camper or who wish to pitch a tent next to their vehicle can choose from Camp Wambelong, Camp Blackman or Camp Walaay.