When you go away for a brief holiday, knowing what to pack and what to leave behind is not really all that critical, but going away for the big lap or even for a life on the road, that's a whole different situation. Knowing what to take with you on a big trip requires very careful planning and, unfortunately, a degree of ruthlessness. Fortunately, help is at hand.
When Kylie and I started packing our car and caravan for our big trip, I remember looking at the piles of gear all over the house and thinking there is no way on Earth this is all going to pack in. Not to mention the likely weight of all that stuff. I'm usually pretty calm in a crisis but I have to admit, this raised my anxiety levels to new heights. There was no other course of action we could take. We had to start to cull the piles down to more manageable levels.
In order to do this properly, we went and sat inside the van and imagined what daily life would be like living within the confines of the van itself. We used our daily routine at home as the basis of this process, looking at what clothes we used, what appliances we needed, how we would cook meals, how we would tend to our personal hygiene, right down to minute details. We started making lists of the stuff we absolutely needed at home and used this to determine the basic necessities of life.
As we were going to be travelling with our dogs, we had to factor their requirements into our planning to ensure we had sufficient food, bedding and outdoor gear for their needs as well.
Next, we looked at what tools and spare parts we needed for both the car and the van in order to deal with absolute emergencies. Issues that could arise on the road that would need to be fixed immediately. Things like fuses, plumbing connections, assorted nuts and bolt and screws, etc. For the car, we carry spare filters, fan belts, and enough tools to perform minor repairs and maintenance.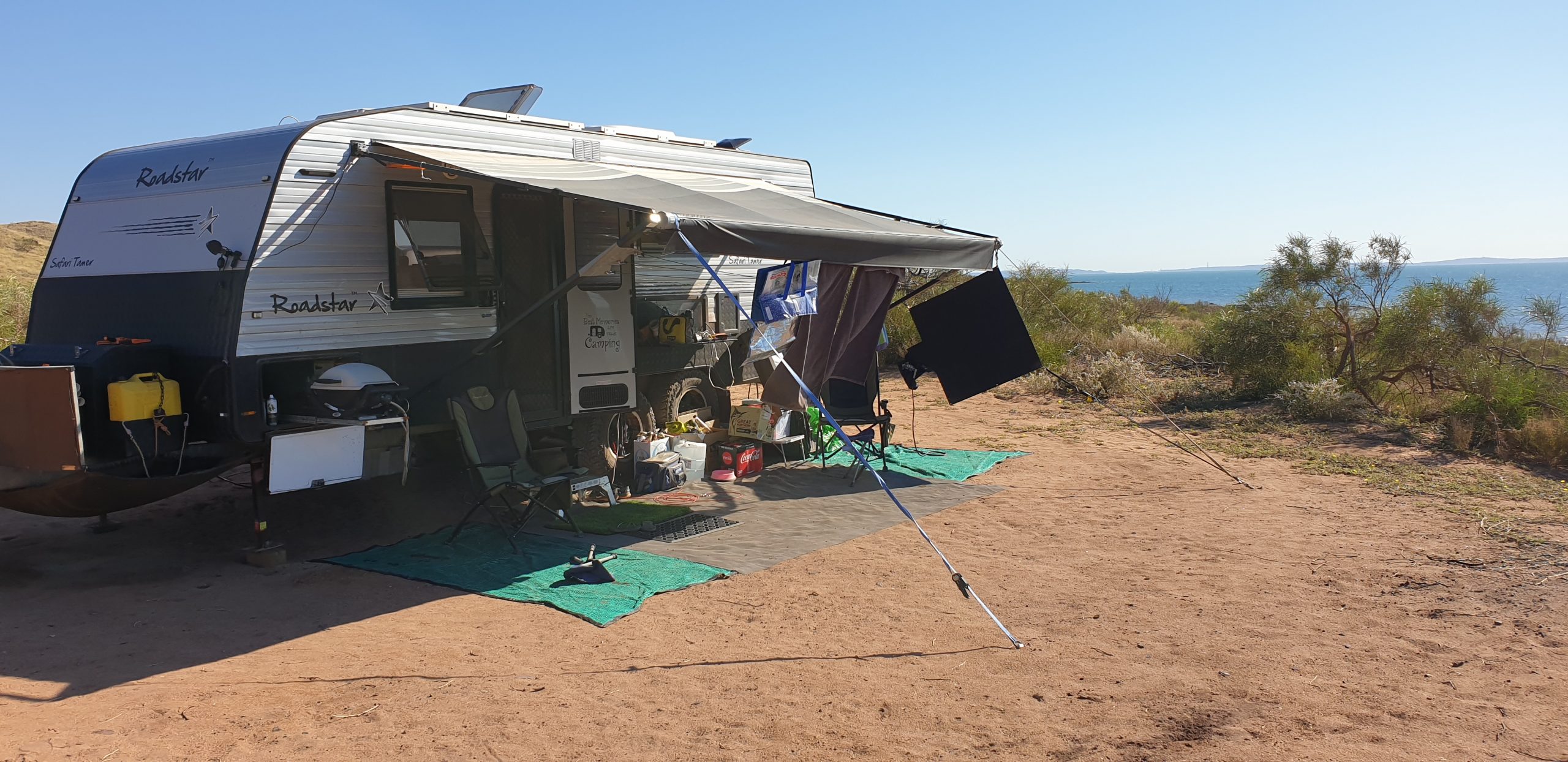 Food was our next consideration and it was here that we had a bit of a revelation. We used to pack enough food to last us a month as if there was going to be a zombie apocalypse while we were away. It was simply unnecessary. We now shop as we travel and pack sufficient food to last us a week or for the duration of time that we are away from major towns and cities. We keep a few non-perishable food items on hand for unforeseen circumstances but that's about it.
The last aspect of life to consider is what equipment will you need to keep yourselves busy. There will be periods of time where you will not be doing any tourist stuff or driving from point to point. You will need to entertain yourselves, you may need to work to earn an income, you will want to communicate with family and friends. Thanks to the proliferation of smart devices, you won't need to pack a whole IT department.
Now comes the tricky stage. Pick a day, at least a week before your intended departure date, and do a trial pack of everything you believe you will need. Fill up the car with fuel and fill the caravan's water tanks and take it to a weighbridge. I will almost guarantee you will be overweight and probably by a considerable amount. You will have to go back and have a closer look at the gear you have and ruthlessly assess what you really can live without and, for the items you need, you may have to replace them with lighter-weight options.
To give you an idea of where to start, have a read of our guide to reducing your load by 200kg. You will be surprised at how much weight there is in the gear we carry, and much of it is completely unnecessary.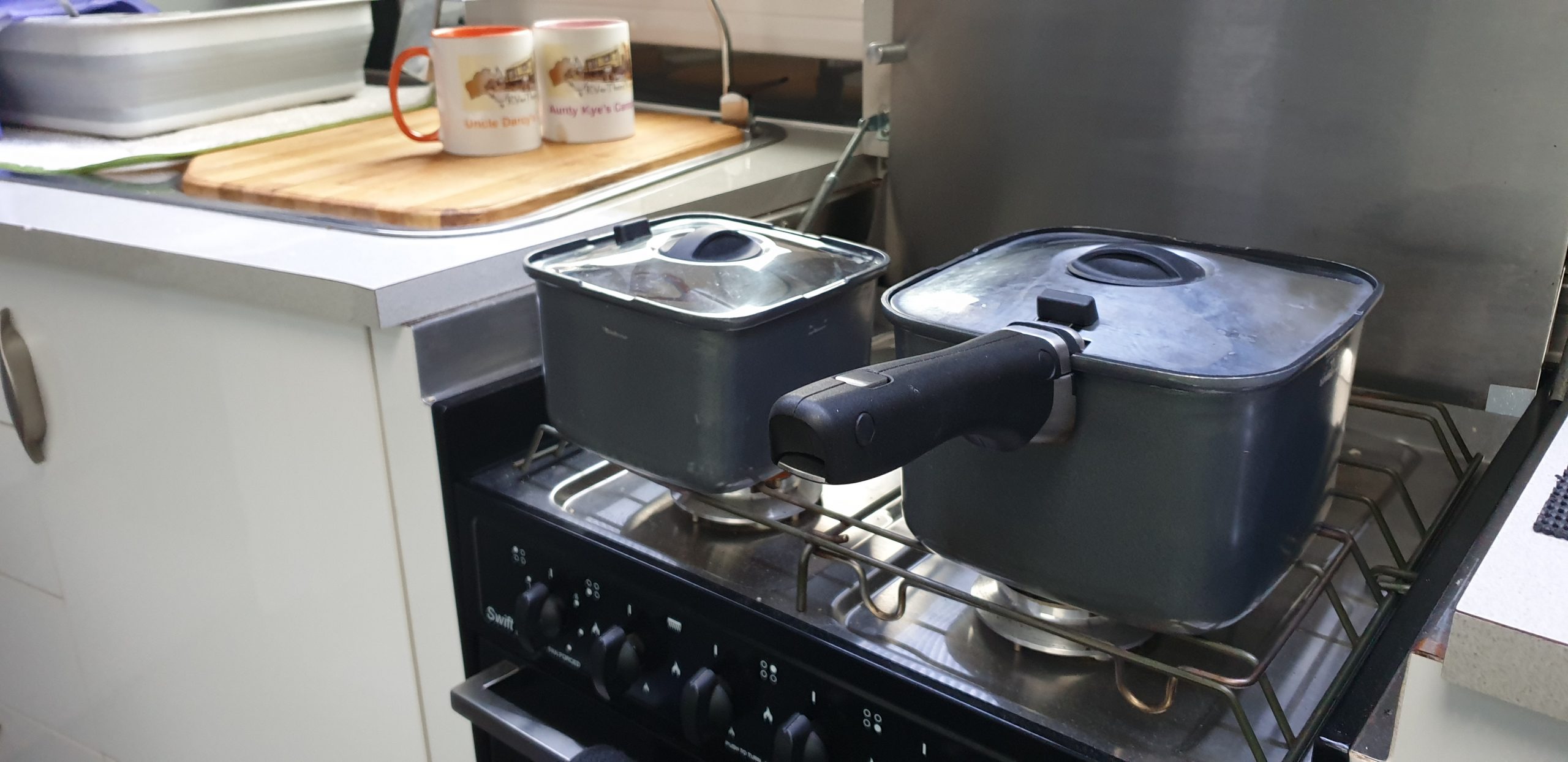 Here's a few other tips we've collected from other travellers we've met on our journies as well as a few of our own.
Don't overpack on clothes. You'll likely be travelling in warm weather most of the time. We get by with enough t-shirts and smalls to last a week, two or three pairs of shorts, a long sleeve shirt, a pair of tracksuit pants, a pair of jeans, one or two jumpers and a coat.
Similarly with shoes. Keep your selection to a bare minimum. A pair of thongs, a pair of sandals and a pair of hiking boots. That's about all you'll need.
Just pack sufficient cookware and dinnerware for the number of people you're travelling with. If anyone wants to come and visit for a meal, they can bring their own plates and cups.
Round items take up more space than they need. Try to stick with square or rectangular items to better utilise every inch of your precious storage space.
In two years of full-time travel, we've never needed formalwear.
Here's an interesting rule of thumb to apply when deciding on what to pack. It has to store away to a small size, it has to be lightweight and it has to have multiple uses. Otherwise, leave it at home.
You can easily get by long term with just two sets of bedroom and bathroom linen.
Surprisingly, there are supermarkets and bottle shops all over the country.
It is OK to cook inside your van. It won't make it smell.
We have a rule where if we purchase something to go in the van, we must remove an item we rarely use.
Be realistic about how often you think you will use things. How often will you actually use a slow cooker? Are you going to ride that pushbike every day? Do you really need every power tool in your shed? How often will you really take out the dingy? Many travellers take this stuff with them and find it's too much hassle for the small number of opportunities they get to use them.
Remember, the purpose of a trip like this is to escape the things that complicate our lives. Don't take those things with you.
I'm a big believer in the KISS principle. Keep It Simple, Stupid. A nomad's life is a simple life.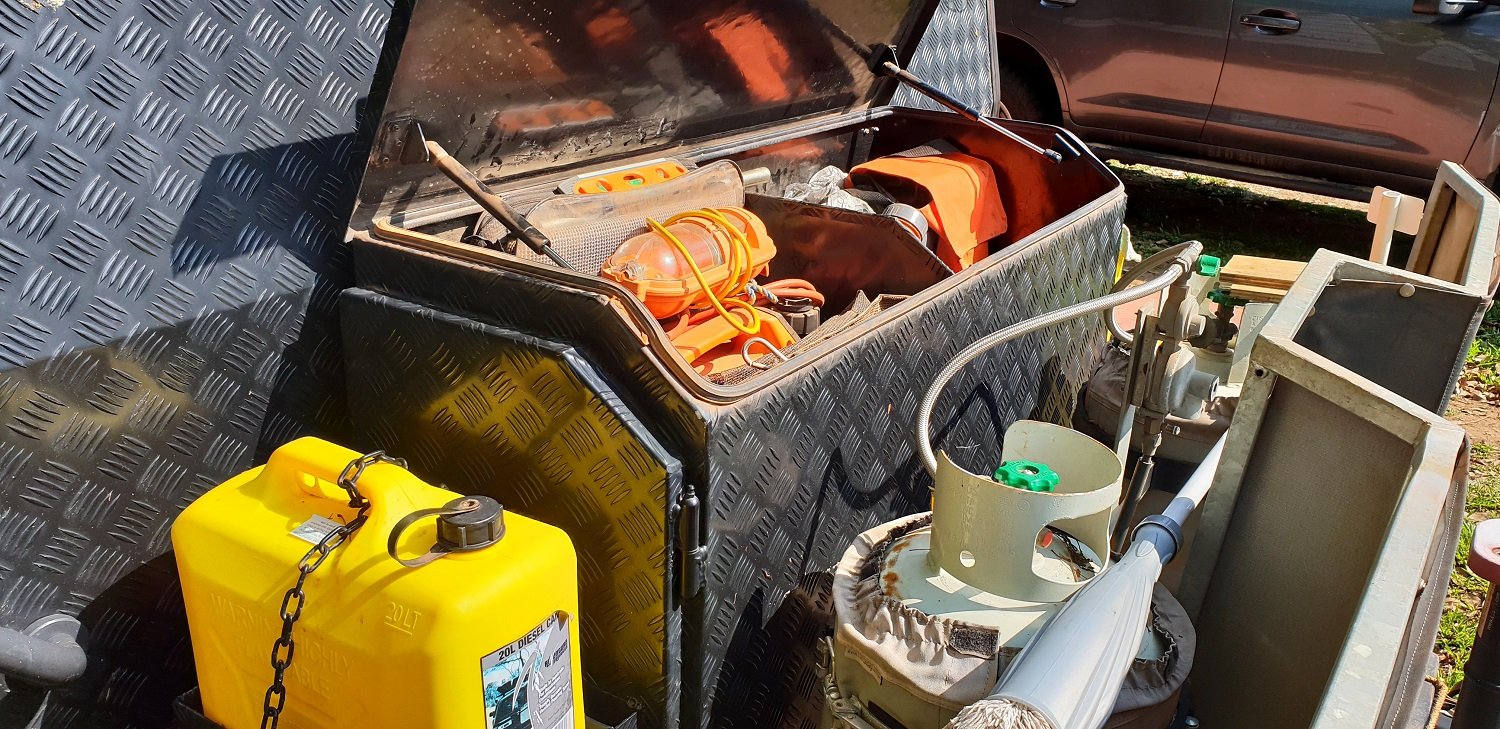 Once you've gone through everything and culled gear as much as you can, you're going to have to get out there and just see how you go. At the end of the day, everyone is different. What we feel comfortable living with or without will not necessarily suit the next person or family. Fortunately, you can make changes along the way and adjust the gear you have to suit your style of travelling.
If we could offer one last piece of advice, it would be to constantly reassess the gear you carry as you travel. A great tip is to mark everything you use with a dot of paint or with a permanent marker, anything that identifies the item as something you have used.  After the first six months of travel, go through everything you carry and set aside all the gear without a mark on it. Chances are if you haven't used it in the first six months, you're not likely to ever need it again.
Safe travels.
More reading on packing for a trip.