If you're in the market for a lightweight portable generator as a backup to your solar panels, the MechPro 800 watt inverter generator is a little gem. Find out why as we unbox and set one up.
A few months ago, we were camped at Cape Keraudren on the Pilbara coast 150km north of Port Hedland. It's a beautiful, isolated area with spectacular views of the Indian Ocean. We were camped at the cliff near the Rabbit-Proof Fence survey mark. It's a great area because there are only a few spots to camp so it doesn't get crowded. Anyway, we had a group of locals camp at the site next to ours. One morning I noticed them making breakfast and I could hear this very faint sound. It sounded like a motor from a generator but it was very well muffled. Curious, I went over to see what they were using. It was a tiny MechPro generator and it was smaller and quieter than any generator I'd seen in a long time.
Generators are a bit of a sore point with many campers and caravanners and I can fully understand why. They tend to be very noisy and a lot of owners tend to use them at inappropriate hours. Even during the day, the sound of a generator churning away is enough to disturb the tranquillity of a place like Cape Keraudren!
But generators are also a very valuable tool, especially for travellers who enjoy long term off-grid camping. Now, I'm not talking about running your air conditioner because that is more trouble and expense than it ought to be and frankly, I'll pay the extra money and stay at a caravan park if the weather is too hot. I'm talking about times when you may get a few days of cloudy weather and all you want to do is recharge your batteries. Or you may want to run a load through the washing machine. Whatever the reason, you generally don't need a big generator and this is where the MechPro comes into its own.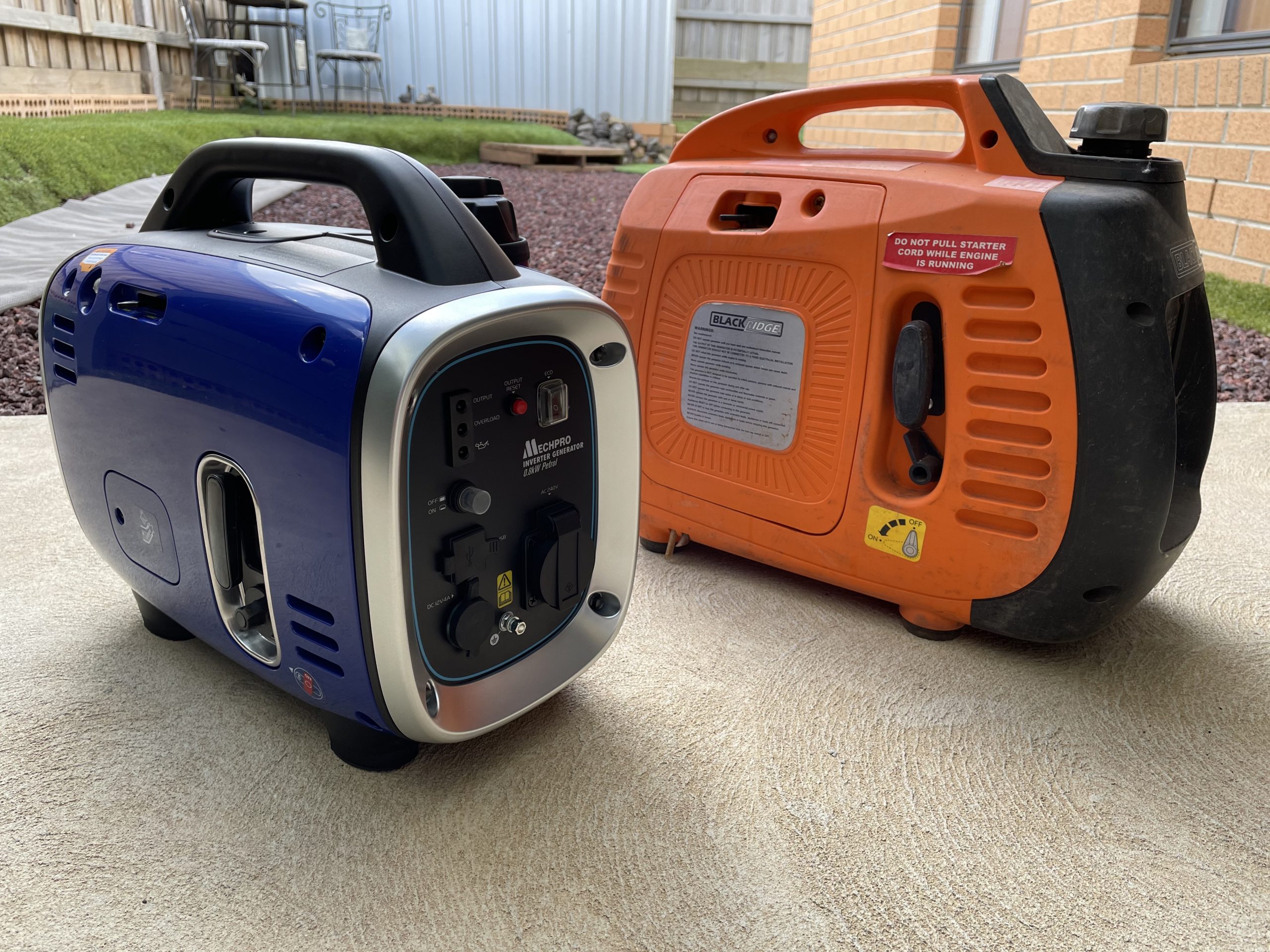 This thing is small, about 3/4 the size of my old Black Ridge 1000 watt generator. It also very lightweight at just over 9kg compared to 18kg for the Blackridge. Best of all, it's quiet. I mean, really quiet. Just 56db at 7 metres it's 10db quieter than the Black Ridge. I cannot imagine anyone complaining about the noise this generator makes.
The MechPro has a maximum peak output of 800 watts and a nominal rated output of 700 watts. To put that into perspective, a 20 amp battery charger will consume 350 watts at full load. A 40 amp battery charger will max out at 700 watts. A Sphere 3.3kg top load washing machine is rated at 235 watts. So you could run both a 20amp charger and the washing machine together but the 40 amp charger needs to run alone.
When you first take this generator out of the box, you will notice just how well made it is. It looks very similar to the Yamaha range. So much so it looks like it could have come out of the same factory.
As far as functionality is concerned, the MechPro delivers with full overload protection, economy mode, dual USB ports, a 12 volt 4 amp outlet and a single 15 amp 240-volt plug. The 240-volt output is pure sinewave so you can power all your sensitive equipment from it.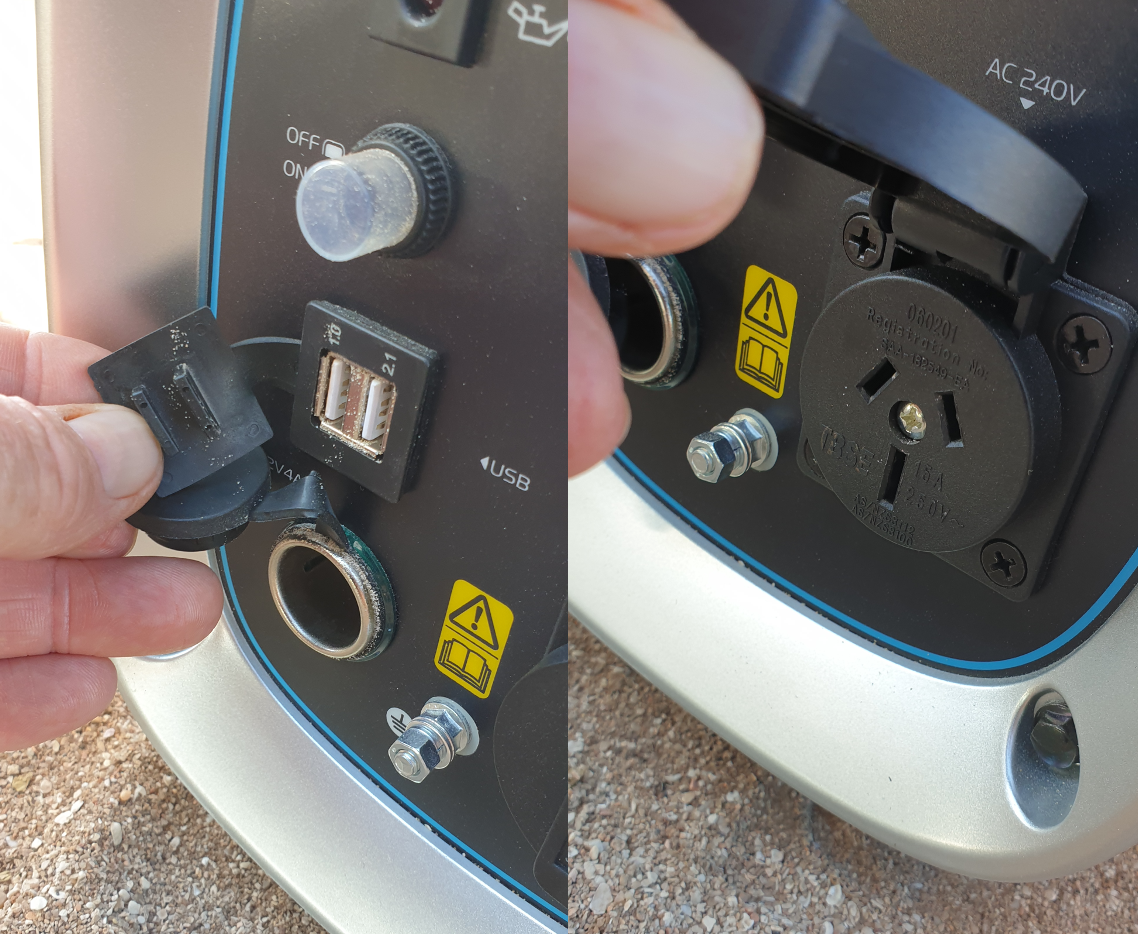 Curiously, the MechPro uses the old-style bulb fuel primer which is a bit out of place in a modern generator but, in some respects, at least you know the primer works.
Setting up the generator to run requires a little preparation. It needs motor oil, so you will have to purchase some 10W30 engine oil. To fill the sump, you remove the small panel next to the pull start and remove the sump cap. You'll notice it is quite difficult to fill the sump through the recessed nozzle. I used a syringe to fill it up.
The fuel capacity is small at just 2.1 litres but that is good for around 4 hours runtime which is pretty good economy. It also means you don't have to carry a lot of fuel around to keep it running. 10 litres should get you around 20 hours runtime which is more than enough for a backup to your solar panels. Fuel is regular 91 RON unleaded petrol.
Now for the dollars and cents. Right now you can purchase the MechPro 800 watt generator for just $264.75 from Repco stores. That's got to be the bargain of the year. Keep in mind that this is a clearance item so not all stores will have stock. If you do miss out, Gentrax has rebranded the same generator and sell it for around the $420 mark depending on where you buy it from. That is still not bad value for money.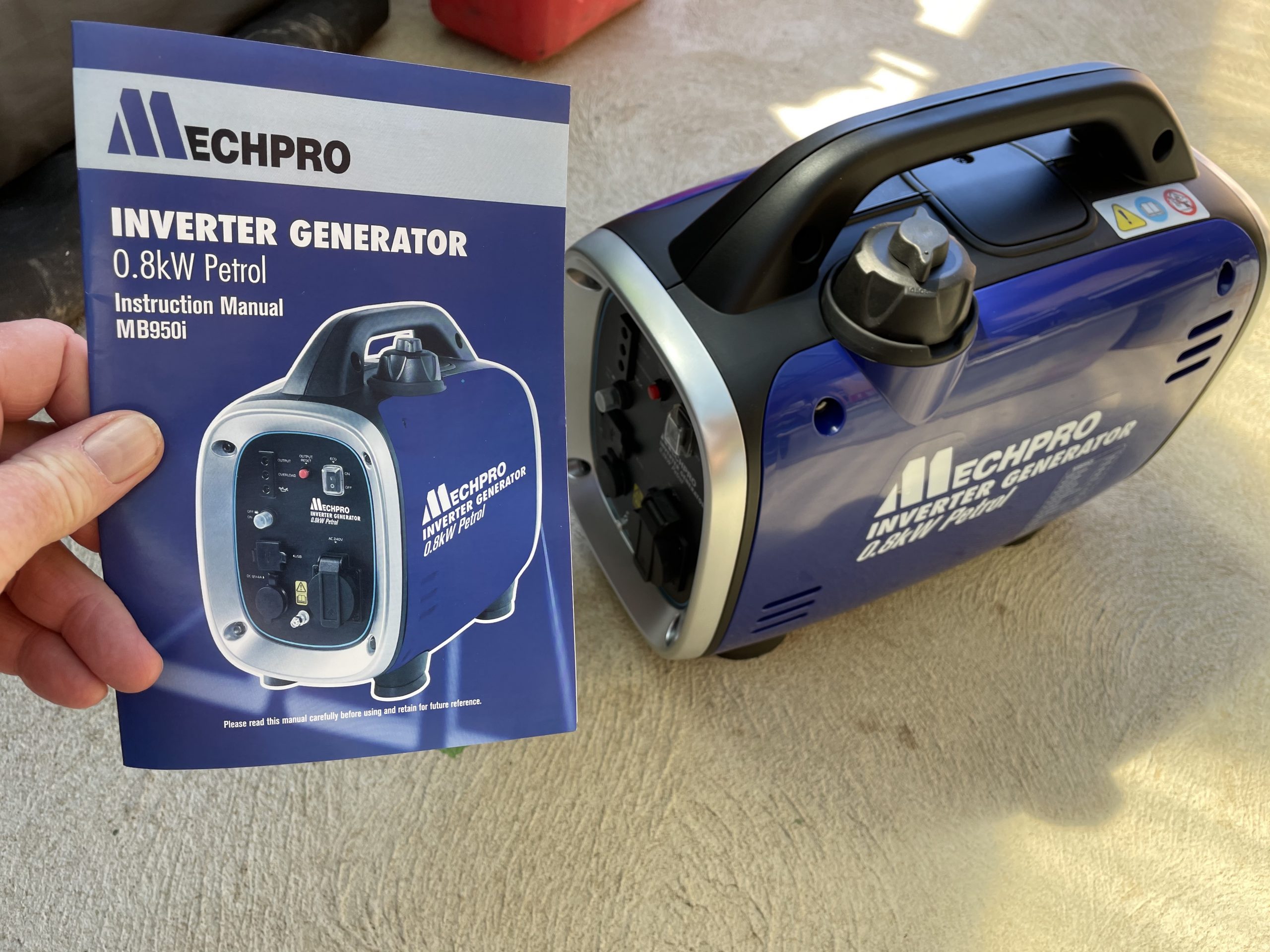 Generators are not everyone's cup of tea, and I get that. Unless you do a lot of free camping, they are of little value. To be honest, even I admit when I'm free camping the last thing I want to hear is a generator buzzing away in the distance. The MechPro 800 watt generator has got to be the least obnoxious generator I've seen in a long time. It's also very lightweight, small and powerful enough to get the job done. Quality-wise, it appears to be every bit as well made as the big name brands so it should provide years of reliable service. For me, it ticks a lot of boxes.
Safe travels