COVID 19 has claimed another Australian manufacturer with Stealth Deflector announcing they are shutting their doors.
In a brief post on their Facebook page, Australian accessory manufacturer, Stealth Deflector, announced they will be ceasing operations indefinitely. The post advising their customers of the closure read simply, "We would like to thank everyone for their great support throughout the years, and the many friends we have made."
"But because of covid, the lack of sales plus, the cost of keeping things running we will be shutting down Stealth Deflector.
We would hope to try again in the future but only time will tell. All orders will be honoured."
"THANK YOU ALL"
The Stealth Deflector is a familiar sight on the roads with the product used by many frugal-minded caravanners.  According to Stealth, the deflector "allows the flow of air smoothly over the top of your caravan, increasing stability reducing drag, and increasing fuel economy."
"With its Aluminium lightweight construction, it has the ability to be adjusted to almost any angle, as well as being able to be adjusted to suit what bars you have from the rooftop of the vehicle."
"Our unique patented design is used for deflecting wind over a caravan or anything being towed by a vehicle, to improve fuel economy to the towing vehicle by cutting drag, and to improve road stability of the vehicle being towed by preventing turbulence as shown in our video below."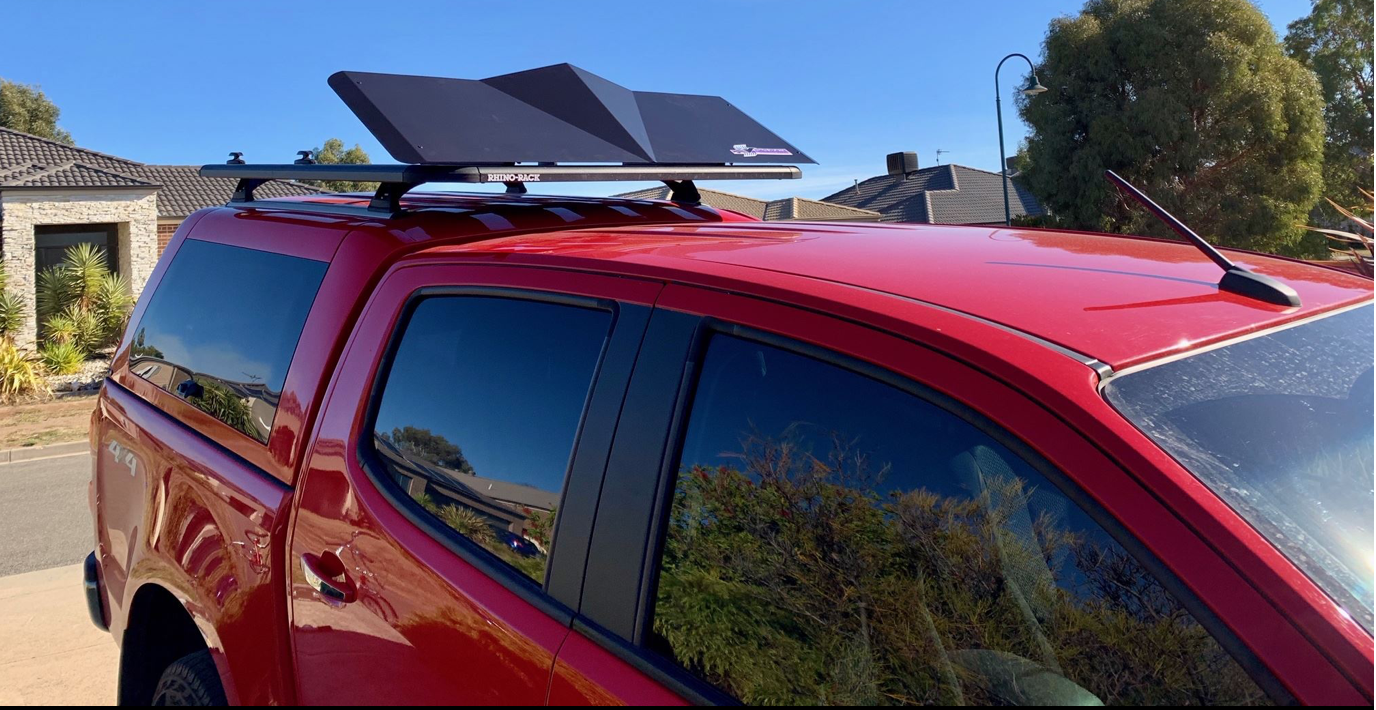 The announcement brought immediate reactions from Stealth's customers with many offering messages of support.
"Bloody shame – I have one of the first types and love it. Hope things change in the future for you"
"I feel your pain but remember you have a great product and five + star customer service"
"Sorry to hear Gary, you do have an amazing product. Look forward to hearing from you when times improve."
One customer wrote, "Ahh – is it too late to sneak one more order in?"
The closure of Stealth Deflector is the latest Australian RV industry manufacturer to succumb to the adverse economic effects of the COVID 19 pandemic. In July 2020, high profile and award-winning hybrid camper-trailer manufacturer Complete Campsite went into liquidation, with the economic downturn due to COVID 19 being cited as the main reason.