ZONE RV's 2021 Limited Edition models are packed full of upgrades and available for a limited time only!
Australian caravan manufacturer, ZONE RV, announced what they are calling their "biggest offer of 2021" with two limited-edition models receiving complimentary Cruisemaster airbag suspension.
ZONE RV's Sales Manager Jonathan Clark-Monks said "Launching on the 11th January 2021 these exciting models will be available on ZONE RV's most popular off-road caravan models and feature thousands of dollars of added upgrades."
"There are a limited number of vans available for 5 weeks only until 19th February. The Limited Edition models are available on select BASE SERIES and OFF-ROAD SERIES models and include the available bunk van models."
Mr. Clarke-Monks added "Interest in the company's Limited Edition models is heating up with a pre-release to existing customers. This will be our biggest offer of 2021 and with only a limited number of vans available, people will need to be quick, as ZONE RV's 2020 Limited Edition models sold out within weeks."
According to ZONE RV, the BASE SERIES Limited Edition, priced from $89,990, includes:
Limited Edition decals
Cruisemaster XT airbag suspension
Speedy Outlaw 16" black alloy wheels
ZONE GEN 2 lockable jerry can holders
Truma Aventa A/C
Custom ZONE chopping board
The OFF-ROAD SERIES Limited Edition, priced from $130,990, includes:
Limited Edition decals
Cruisemaster XT airbag suspension
ATX suspension upgrade
2,600W Epower Enerdrive Inverter
Limited Edition genuine leather lounge headrests
Custom drainer lines to the sink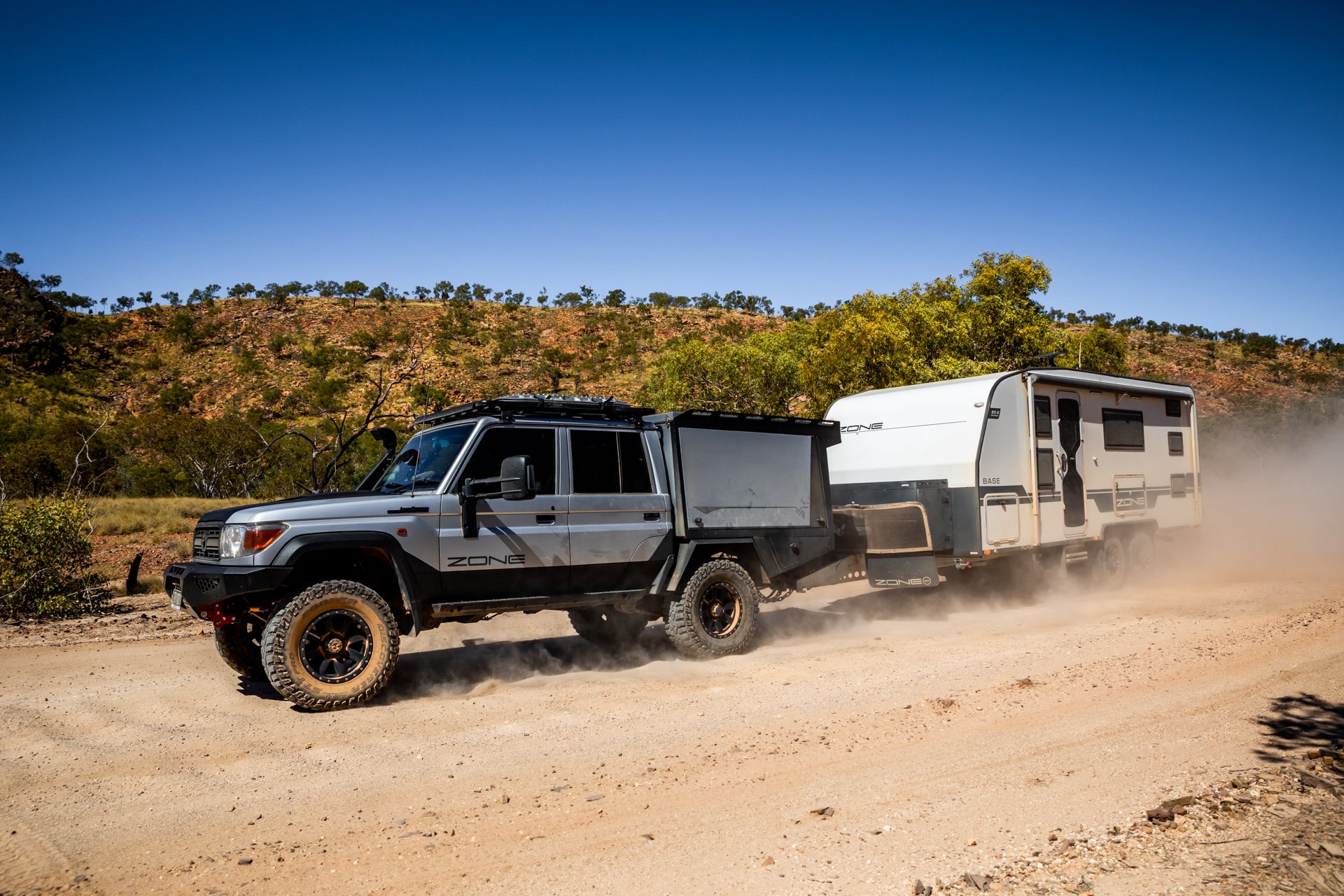 Mr. Clarke-Monks describes the company as "Australian owned and operated on Queensland's Sunshine Coast, ZONE RV is Australia's leading manufacturer of high-end luxury caravans employing more than 100 people. Drawing inspiration from luxury boat building and applying innovative manufacturing techniques that have disrupted the caravan manufacturing industry. ZONE RV has cemented its position as an industry leader, by continually pushing the industry benchmarks higher."
For more information on ZONE RV's Limited Edition models, please visit www.zonerv.com.au or contact ZONE RV's team of experts via sales@zonerv.com.au or by calling 07 5471 6410.