This lamb dish is an easy and delicious crowd pleaser you can prepare at home and throw on the barbecue at the camp.
Serves: 4
Time: 10 mins to make marinade, an hour to marinade, 15 mins to cook
INGREDIENTS:
Butterflied lamb fillet – fresh from the butcher is best
Fresh rosemary, leaves picked and finely chopped
Fresh thyme, leaves picked and finely chopped
3 x garlic cloves, chopped
1 x red chilli, chopped
Zest of a lemon
Juice of a lemon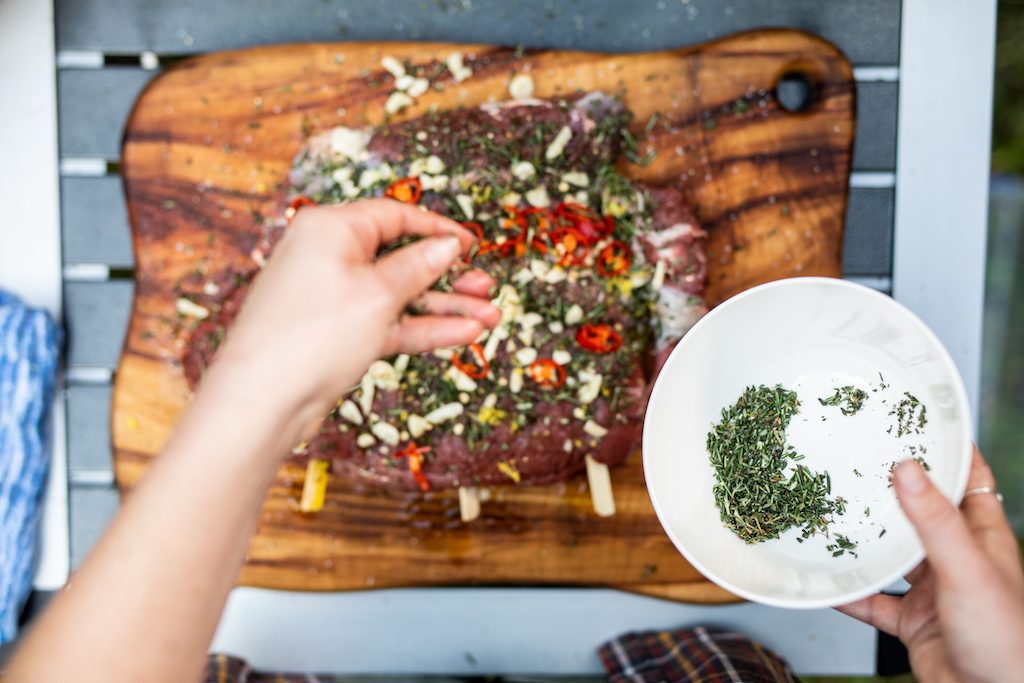 METHOD:
This one is about as easy as they come. Simply place the lamb in a container (or a robust plastic bag to save space in the fridge or esky), add all ingredients and massage gently into the lamb fillet, along with a healthy grind of salt and pepper.
Allow to marinate for at least an hour, but the longer the better – overnight is perfect. Turn occasionally to ensure the lamb is completely coated in the marinade. This step can be done at home before you leave to save time and mess at camp.
Cook the lamb on a barbecue or a hot plate over coals. We've used a portable gas BBQ from Rovin, which is handy for this dish thanks to its effective heat control and hood. Allow the cooking surface to get very hot, and cook lamb for a minute or so on each side. Then, reduce the heat and finish cooking on low, with the barbecue's hood closed if it has one.
Cook to your liking (we recommend medium rare), then remove the lamb from the heat and allow to rest for 10-15 minutes before you cut it. Delicious drizzled in a yoghurt-based sauce like tzatziki and served with a Greek salad and a jacket potato.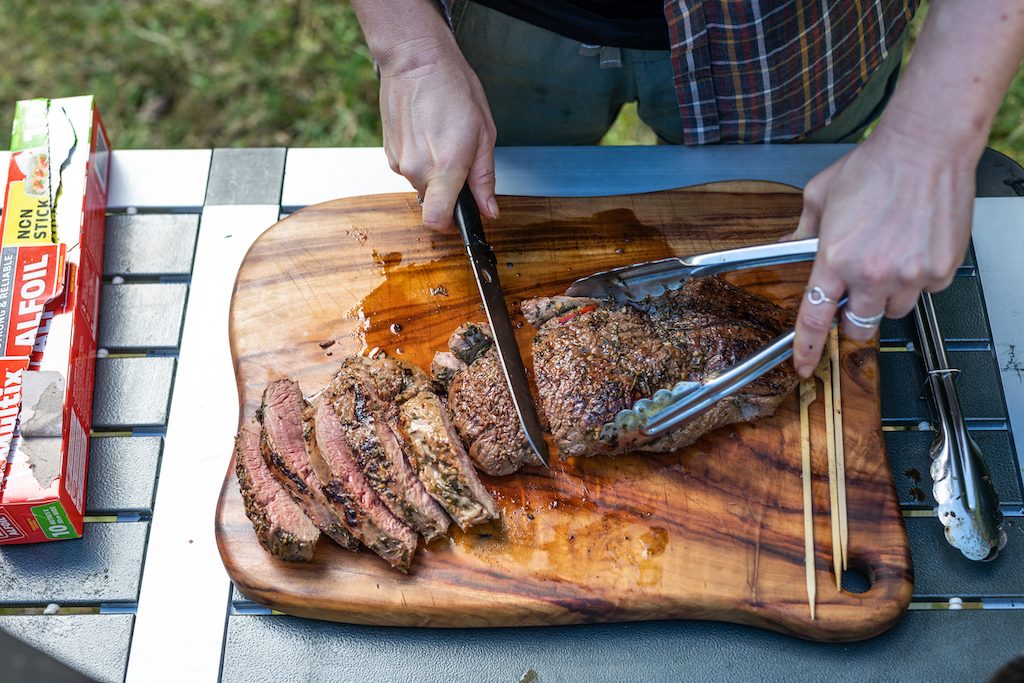 TIP: Insert skewers into the meat prior to cooking to give the lamb structure and make it easier to turn on the BBQ
Another recipe to try: The Best Salmon Dish Ever..!