Would you like to enjoy a retro caravan holiday experience in Victoria without all the hassles of owning and towing one? Here's three to chose from.
Retro caravans are all the rage at the moment and little wonder. With the cost of new, modern caravans skyrocketing and with build times stretching out to 12 months or longer, buying and restoring an old caravan has become a popular option. The holiday experience is reminiscent of our childhood holidays in our parents' old Viscount and Millard vans. But what if you don't want to go to the hassle of restoring an old clunker or you don't have a vehicle capable of towing a caravan? Can you still enjoy the retro caravan holiday experience? Well, here's three places in Victoria where you can book a holiday in a restored on-site vintage caravan.
Kanasta Caravan Park
There wouldn't be a Melbournian alive today who hasn't had a family holiday on the Mornington Peninsula and many in the over 40s age bracket would have done it in a 70's caravan. It is almost a right of passage. If you know what I'm talking about, and you would love to relive those experiences, Kanasta Caravan Park in Rye is the place to go.
Kanasta Caravan Park with cabin accommodation and retro glamping is located 1.5hrs from Melbourne, making it an easy weekend escape. Conveniently located within 5 minutes walk to the Rye boat launching ramp, cafes, shops, restaurants, pubs/clubs and safe swimming beaches of Rye's Port Phillip Bay. They have 10 on-site retro caravans fully restored and equipped with all the modern conveniences you would expect. With options for up to 5 guests per van, you're sure to find one that suits your family.
For more information, visit kanastacaravanpark.com.au/retro-glampers/
Grampians Paradise Caravan and Camping Parkland
The Grampians National Park is another of Victoria's most popular holiday destinations offering visitors some of the most amazing landscapes in the country. Grampians Paradise Camping and Caravan Parkland have four 1960's onsite caravans for hire ranging from 3 to 6 berth. These vans offer a truly authentic retro caravan experience as none of the vans have an ensuite. Fortunately, the toilets and showers at the campground amenities are within walking distance of your van. If you need to accommodate extra family or friends, all the vans have enough space for a small tent to be pitched beside them.
The retro vans are equipped with eating and cooking equipment, including an electric kettle, but you do need to bring all your own bedding (doonas/sleeping bags, sheets pillows etc) and you need to be prepared for cold nights as they can occur at any time of the year.
For more information visit www.grampiansparadise.com.au/onsite-caravans.html
The Notel – Melbourne
Of all the places you could have a retro caravan holiday experience, the heart of the city of Melbourne would not be the first place you might think of but, as it turns out, it is where you will find one of the most unique holiday experiences anywhere in the world.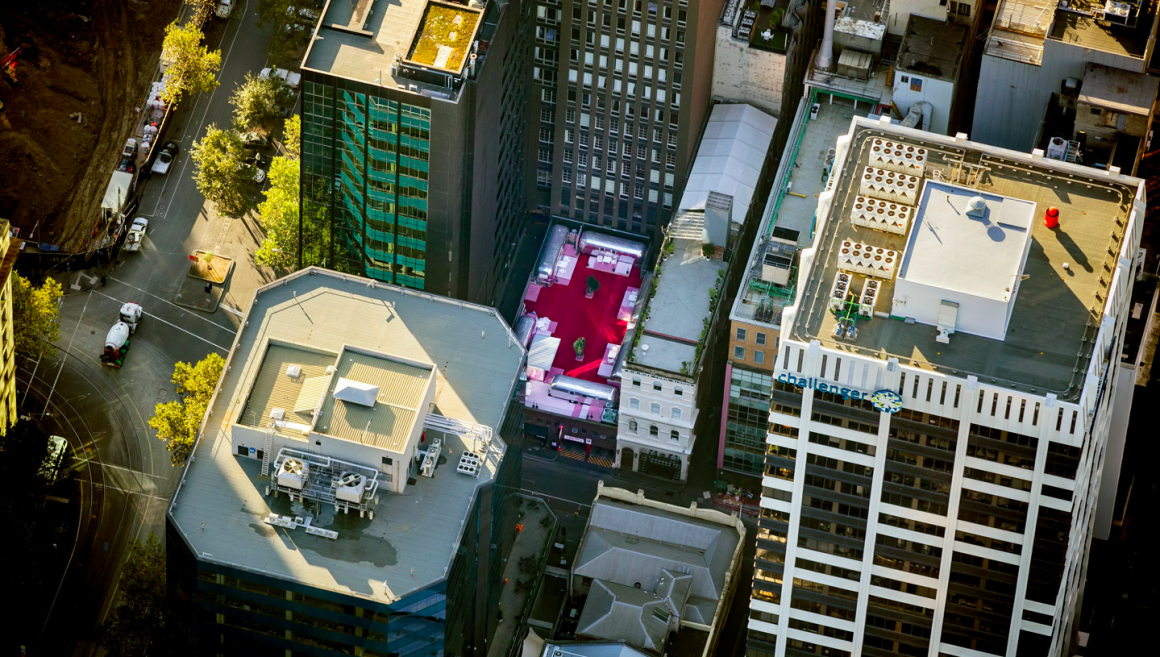 Located on the rooftop of a CBD car park in Flinders Lane, the Notel features six 1970'S Airstream Caravans (or travel trailers as they are known in their native homeland) all completely retrofitted and restored as 'designer urban accommodation'. This is luxury glamping at its finest. Each van includes a free minibar stocked with wine, beer, soda and snacks, complimentary Wifi and Netflix via iPad Pro, an in-room HP Sprocket photo printer to capture rooftop moments and selfies and free on-site valet parking. You are not wanting for anything with these vans. They all feature a queen-sized bed with premium linen, pillows, and organic bamboo sheets all from ECOSA. The ensuite bathroom features a full-height shower and complimentary toiletries, with towels from Sheridan, no less. A virtual concierge is run through the iPad and helps you find the best spots in Melbourne's CBD to eat, drink and play.
If your budget can stretch a bit, you might want to book the Airstream With Benefits, a 31ft Airstream with the added bonus of an open-air Saphire spa and a secluded private deck overlooking Melbourne's famous Flinders Lane. My childhood holidays were never this extravagant.
For more information, visit notelmelbourne.com.au/stay/
If you know of any similar retro caravan holiday experiences, we'd love to hear about it. Drop us a note with the details at SayHello@RVDaily.com.au
Safe travels.
Related reading: Are these the coolest RETRO RVs in Australia?