This baked salmon recipe cooks in the one pot, takes just minutes to prepare and it tastes so good, you'd swear you'd just ordered it at a gourmet restaurant. It is perfect for a quick overnight stop or after a long day exploring your surrounds.
I love seafood and this baked salmon dish is fast becoming one of our favourites. It's very easy to cook with minimal preparation and cooks quickly in the Weber / Ziggy or conventional oven. This recipe serves two people so double the ingredients for a family of four.
Ingredients:
2 x Salmon fillets either skin on or off
1 x 320g Punnett of Perfection Mix-A-Mato Tomatoes halved
2 x Cups roughly chopped spring onions
2 x Cups roughly chopped green vegetable. Either broccoli, broccolini or asparagus.
1/2 Red or yellow capsicum roughly chopped
1 x Cup of thinly sliced red cabbage
Coconut oil
Soy sauce
Bottle of balsamic glaze
Chilli flakes
Salt and ground pepper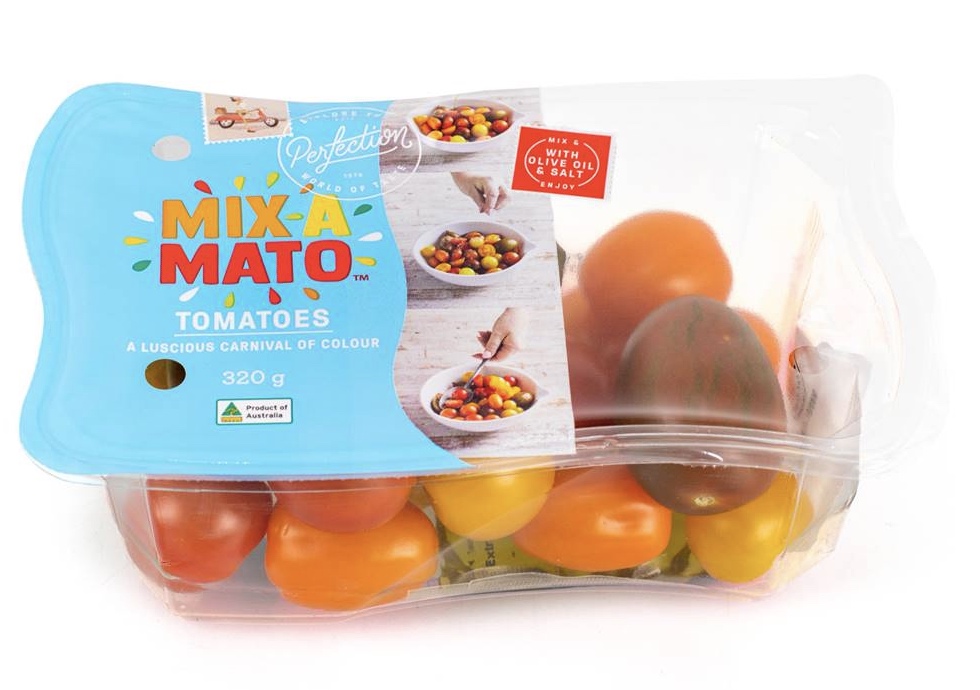 Cooking:
Place a tablespoon of coconut oil in a deep fry pan or ovenproof dish and lay the salmon fillets skin side down.
Add all the veggies except the cabbage to the dish filling the space around and between the salmon fillets.
Pour around 2 – 3 tablespoons of soy sauce all over the fish and veggies.
Drizzle a generous amount of balsamic glaze over everything.
Finally, season generously with ground pepper and salt and half a teaspoon of chilli flakes. Use a full teaspoon if you like it spicy.
Cover the dish with foil and place in a preheated BBQ oven on top of a trivette at about 2/3 heat for 15 to 20 minutes depending on the size on the fillets. If using a conventional fan forced RV oven, preheat to about 190 degrees and cook for the same length of time with the fan on.
Remove the foil and spread the shredded red cabbage over the top of the fish and place back in the oven. Turn the heat down slightly and to continue cooking for another 5 minutes.
Remove the dish from the oven and allow to rest for two minutes.
Place the fish on a plate first. Mix the veggies with the pan juices and spoon on top of the fish.
Serve as is or with steamed basmati rice. Absolutely delicious…!!