Baked ham might be a bit of an oddity in this country but in North America, it is extremely popular and for good reason. It's absolutely delicious. If you carry a portable BBQ oven in your RV, it's a simple-to-cook meal for those spending Christmas on the road.
A good friend of ours is Canadian and every Christmas we eagerly look forward to her unique Christmas speciality; Glazed Baked Ham.
In Australia, we prefer to eat our ham cold off the bone and the thought of cooking it probably never enters our minds, but trust me, when you try this, you may never look at ham the same way ever again.
Ingredients:
One Smoked leg ham 600 – 700g, boneless is preferred but not essential
Maple Syrup
Brown or raw sugar
Apple cider vinegar
Dijon mustard
Golden Syrup
Pre-packaged salad mix
2 x Red apples cored and diced
1/2 Punnett of cherry tomatoes halved
Cooking:
In this recipe, we used the Woolworths home brand, double-smoked boneless leg ham packs made with 100% Aussie pork but you could use virtually any small cut of smoked ham.
To make the glaze, combine approximately ¼ cup of apple cider vinegar, ¼ cup of maple syrup, 2 teaspoons of sugar, a teaspoon of golden syrup and a large teaspoon of dijon mustard.  You will need to mix this thoroughly using a whisk or a handheld food processor to ensure the sugar, mustard and golden syrup combine well to a thick consistency.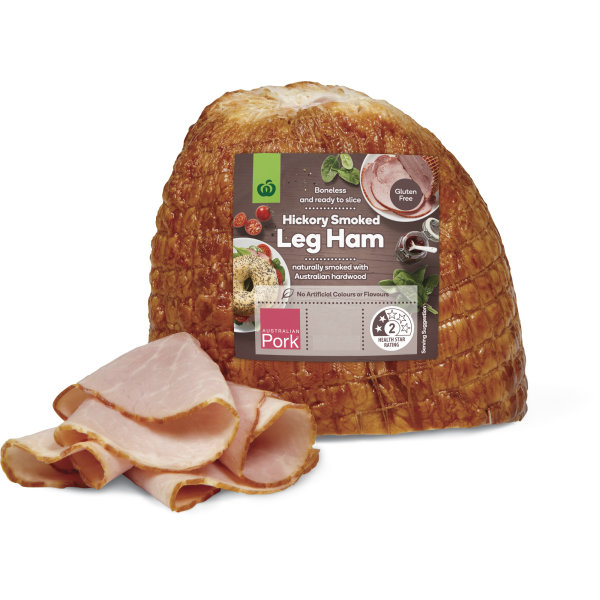 Preheat your BBQ oven (Weber or Ziggy) for at least 10 minutes on high heat with the convection tray and trivet in place.
Remove the ham from the packaging including any netting holding the ham together. Place it on the trivet flat side down and cook at full heat for at least 20 minutes.
After this initial bake, brush a liberal amount of the glaze over the ham, reduce the heat to ¾ setting and allow the glaze to set. Repeat brushing the glaze over the cooking ham every 20 minutes. Total cooking time is around one hour. Allow the cooked ham to rest for about 5 minutes before carving and serving.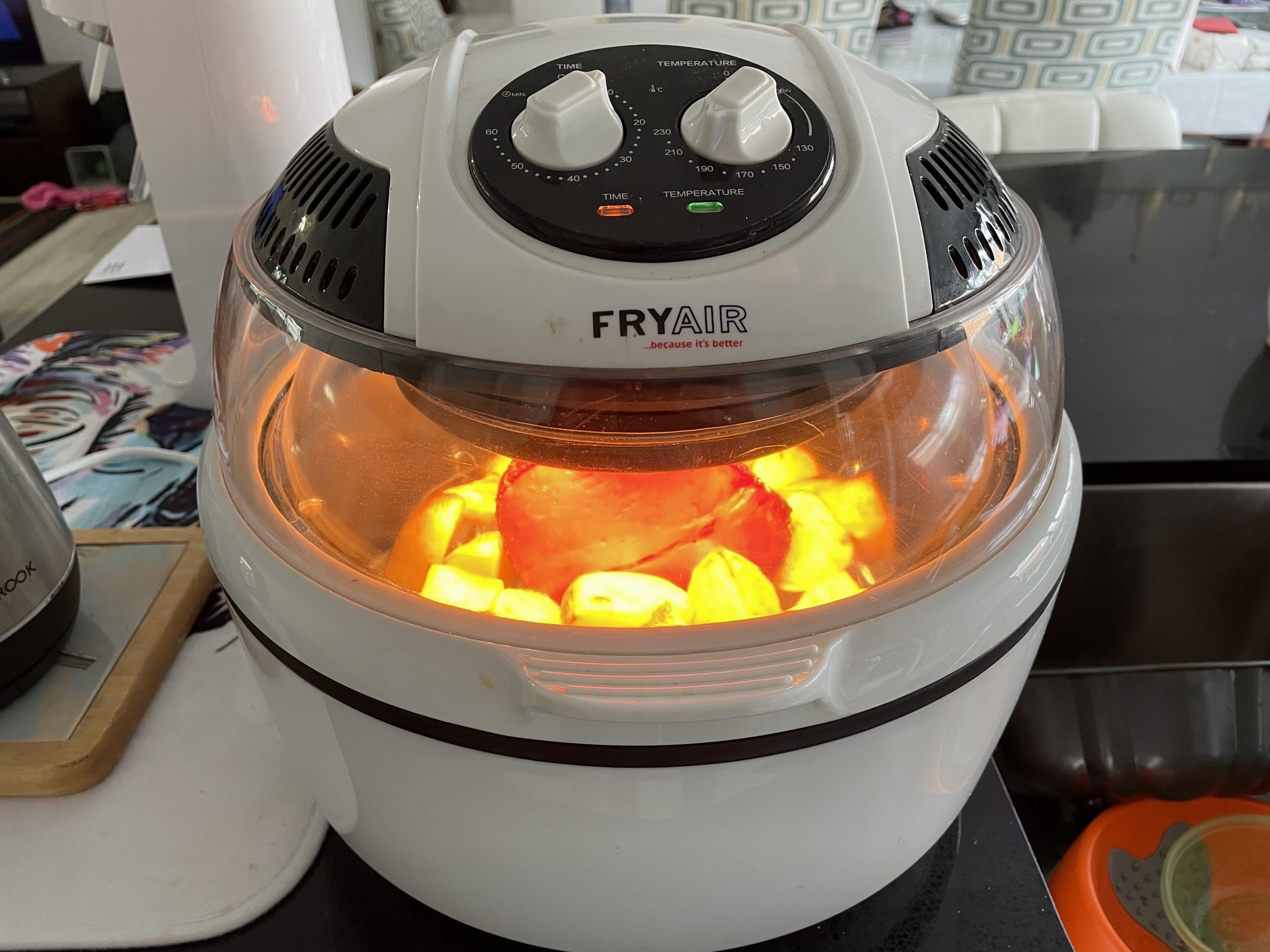 Empty the packaged mixed salad into a bowl and add the diced apples and halved tomatoes and dress in your favourite balsamic vinegarette or mix a bit more of the glaze and pour over the salad.
If you want, you can add some quartered potatoes to the oven and glaze them with the maple glaze as well.
This recipe also works with a turbo convection oven but be careful to reduce the cooking times slightly as they tend to roast quicker than the larger gas BBQ ovens.
Enjoy!