We all enjoy a spot of fishing on our travels and its even better when we actually catch something but how do you cook it when you get back to camp? For something different, try our Thai Fish Curry recipe. We reckon it's so good, you'll want to cook your fish like this every time.
I don't know about you, but I get a bit tired of cooking my fish the same way every time. Don't get me wrong, I love it if it's grilled, pan-fried, or battered but occasionally I like something different. Recently we were given some freshly caught Spanish mackerel and I had a craving for a good fish curry. I whipped this up on the spot and was amazed at how delicious it turned out. What's more, the fish was absolutely perfectly cooked. I wrote the recipe down before I forgot what I did. We've since made it a few times and it's become one of our favourite, go-to recipes. We reckon you'll enjoy it too.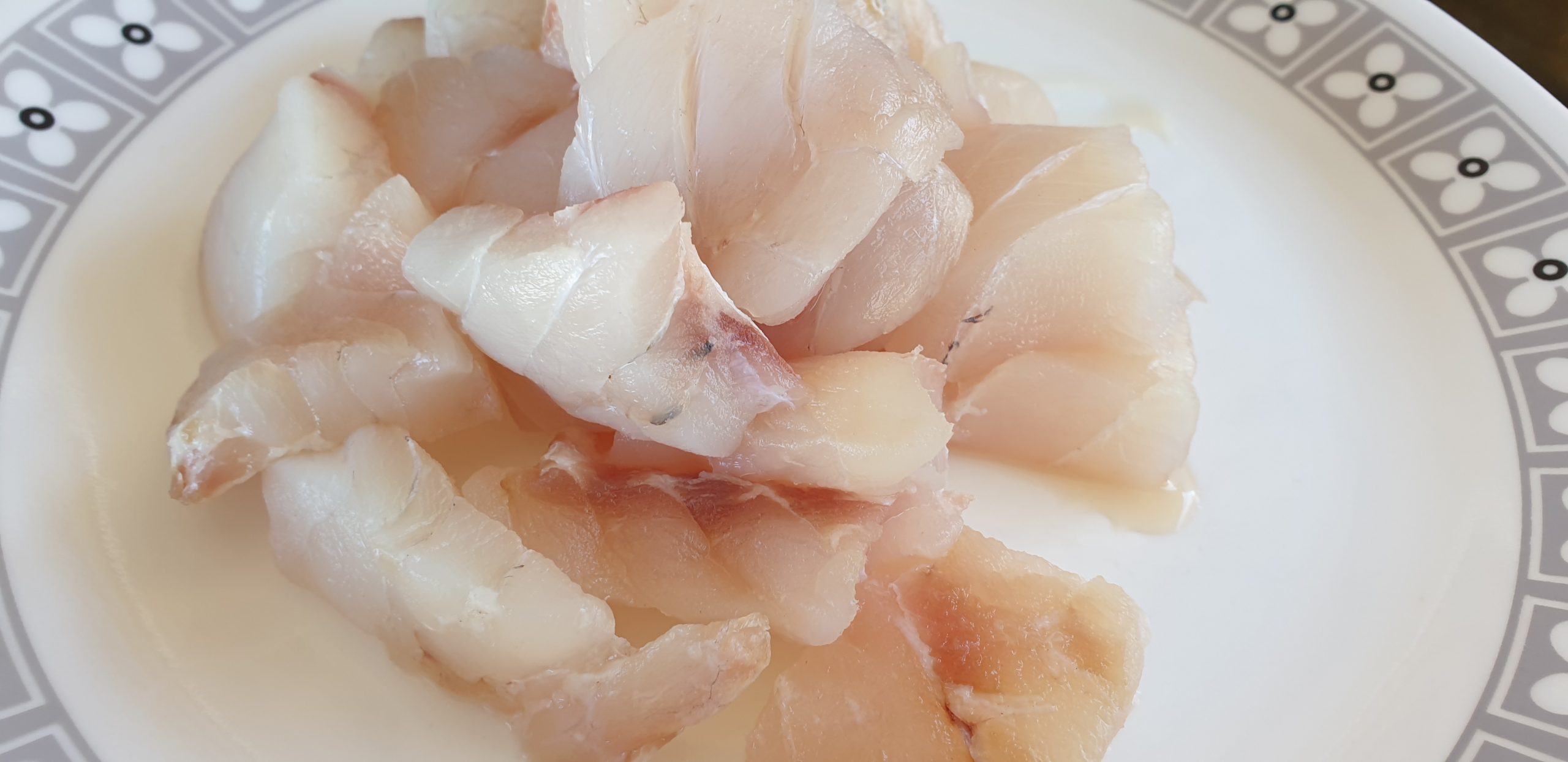 Ingredients (for 4 servings)
2 or 3 large fillets of fish. Look for a thick, meaty fish such as barramundi, coral trout, Spanish mackerel, snapper or gummy shark.
1/2 teaspoon of minced garlic
1 teaspoon of minced ginger
Butter
Coconut oil
1 teaspoon of Thai red curry paste
1 small tin or sachet of tomato paste
2 tablespoons sweet chilli sauce
1 small tin of pineapple pieces
1 tin of coconut milk
1 generous tablespoon of curry powder
1 large onion roughly chopped
1 large capsicum roughly chopped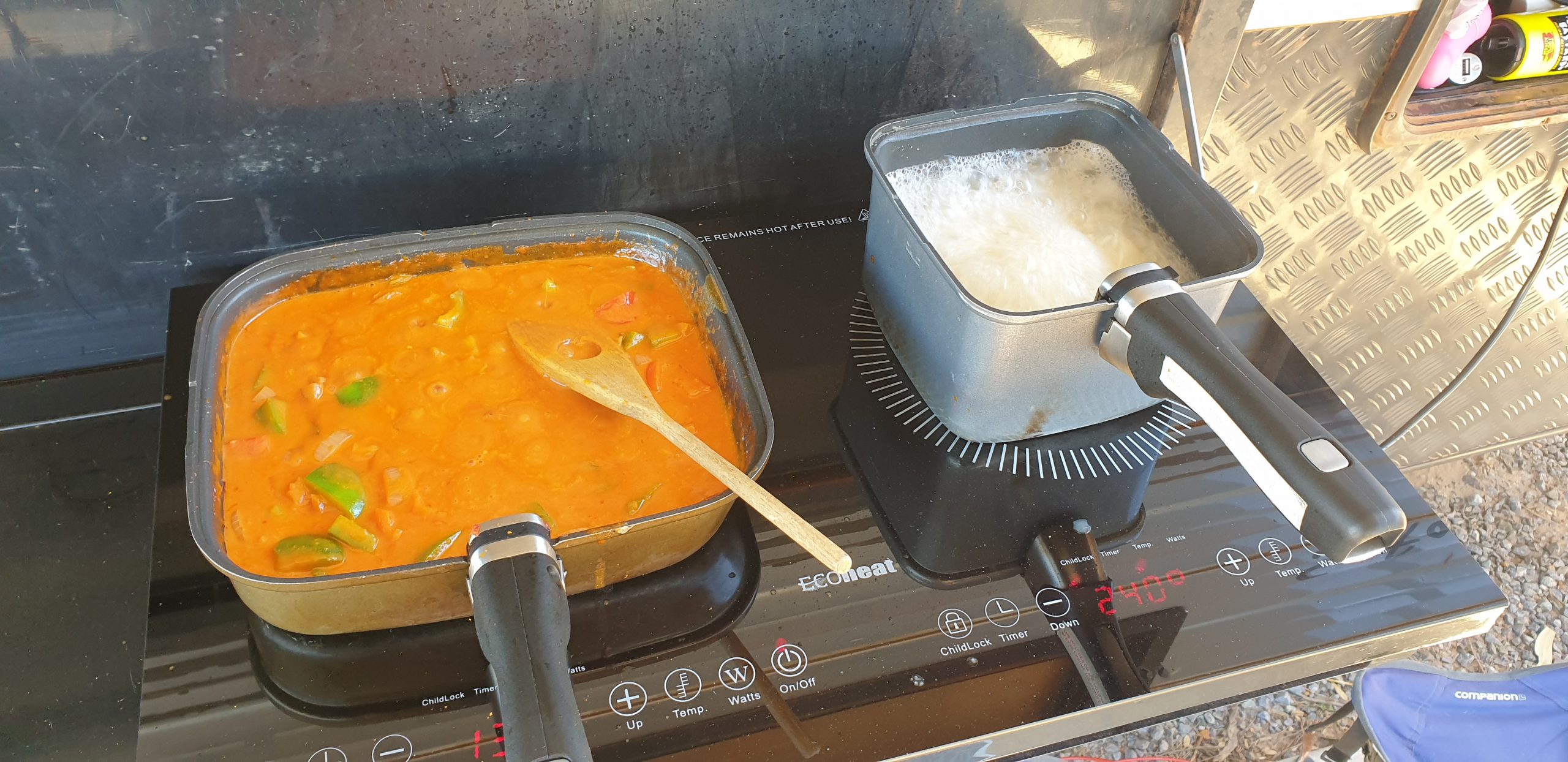 Cooking
In a hot frypan, melt a tablespoon of butter in a tablespoon of coconut oil and saute onions until soft.
Add garlic, ginger, curry paste, tomato paste and curry powder to the onions and stir thoroughly. Cook for about 2 minutes.
Add capsicum, pineapple pieces with the juice, coconut milk and chilli sauce stirring thoroughly and bring to a boil.
Turn heat down and allow the mix to simmer until it starts to thicken up. Should take 10 to 15 minutes.
Chop the fish fillets into chunks about 2-3cm cubed. Add the fish to the mix and stir through gently ensuring all the fish is fully immersed.
Allow the mix to simmer for another 5 – 7 minutes depending on the size of the fish pieces. Don't overcook it.
Remove from the heat and allow to rest for a few minutes to ensure the fish is cooked through.
Serve with basmati or jasmine rice.

Hints
You can use ordinary curry powder but for something special try Babas Meat Curry Powder. It has the most amazing aromatic flavour. It's usually available from Woolies, Asian grocery stores, or online from Grandma's Pantry.
If red Thai curry is too hot for your liking, try yellow curry paste. You can also vary the amount of coconut milk to temper the spicy heat. Less milk equals more heat.
If you want to make cooking the rice really simple, try any one of the Tilda range of microwave packet rice. Just two minutes in the microwave and it's done.
If you've had a bad day fishing, this recipe also works really well with cooked prawns, cooked chicken pieces, or chopped grilled sausages.
Enjoy…!!