At the end of a full day's driving with the van in tow, the last thing you want to worry about is cooking a fancy meal for dinner.  Our recipe for Sausage Penne Pasta is quick, easy to prepare and really tasty.
This simple recipe is our first go-to meal when we are on the road. It's great as a quick dinner for an overnight stop or a hot, hearty lunch if the weather is a little on the cooler side. We find we can get four serves using the number of ingredients listed below and because it keeps in the fridge for a few days easily, we can get two meals for the two of us. Simply reheat in the microwave oven.  In fact, we reckon the meal tastes better as leftovers.
Ingredients:
1 x 600g pack of plain beef sausages,
1 x packet of penne noodles,
1 x jar of your favourite Italian pasta sauce,
1 x punnet of cherry tomatoes cut into halves,
1 x tablespoon of red or white wine vinegar,
Tabasco sauce (optional),
2 x tablespoon of olive oil,
Salt.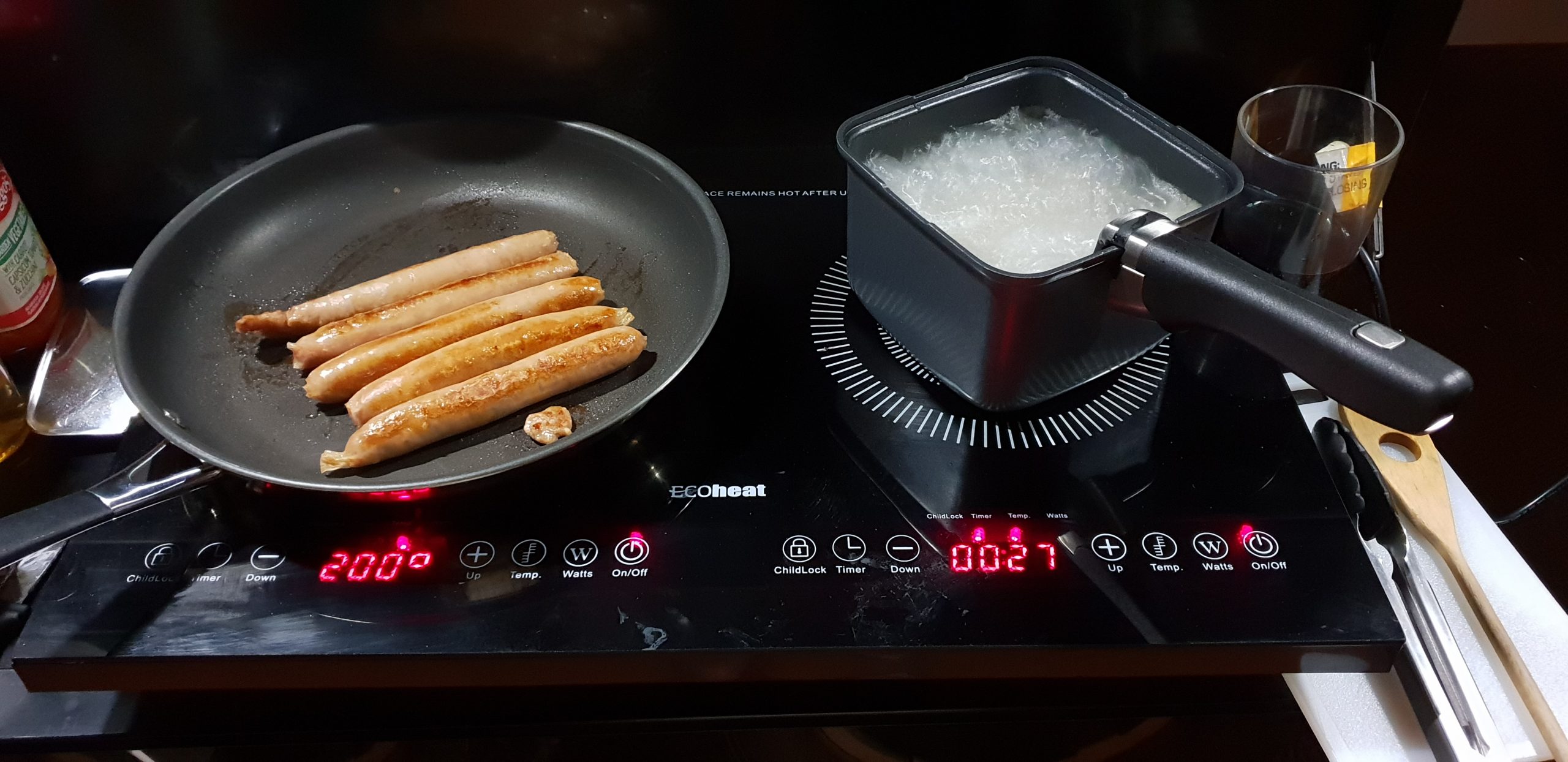 Cooking:
Pan fry or grill the sausages to the point where they are almost cooked through.
Remove from the heat and cut the sausages into small pieces of about 1 – 2cm long.
Return sausages to the pan, add tomatoes and pour in the pasta sauce.  Pour the vinegar into the jar, reseal and shake the jar so the vinegar dissolves the remaining sauce in the jar.
Pour the vinegar over the sausages, stir through thoroughly and allow to simmer for the recommended time on the jar. Usually about 10-15 minutes. Add a few drops of Tabasco sauce to the mix for some extra zing.
To cook the pasta, 3/4 fill a large pot with water.  Add a couple of pinches of salt and a tablespoon of olive oil and bring to the boil.
Add the pasta to the boiling water and cook until al dente.  Drain the pasta once cooked.
Return the drained pasta to the pot.  Pour a little olive oil over the pasta and stir thoroughly.
Serve on a plate, with the pasta on the bottom and sauce on top or stir the sauce through the pasta.
Yummy…!!