Australia's main corridor through the heart of the country will be closed to make way for a historic event of cosmic proportions. The Hayabusa2 mission to the near-Earth asteroid, Ryugu, will come to an end as a spectacular fireball over Australia's "Area 51".
Karen Andrews, Australia's Minister for Industry, Science and Technology, said in a statement "I am delighted to have given the tick of approval for the Hayabusa2 to land at the Woomera Prohibited Area and am thrilled JAXA has chosen to partner with us on the capsule's re-entry,"
"This mission is a very important scientific and technical feat, as the first-ever sub-surface asteroid sample to be returned to Earth."
According to the Roxby Downs Council, any families heading north of town this week need be aware that the Stuart Highway will be closed from 18:00 5 December to 06:00 6 December due to Department of Defence activities in the Woomera Prohibited Area.
The temporary full road closure will be between a point near Ingomar (S29.30515°, E134.97338°) and North of Glendambo near Lake Ross (S30.91585° E135.69972°).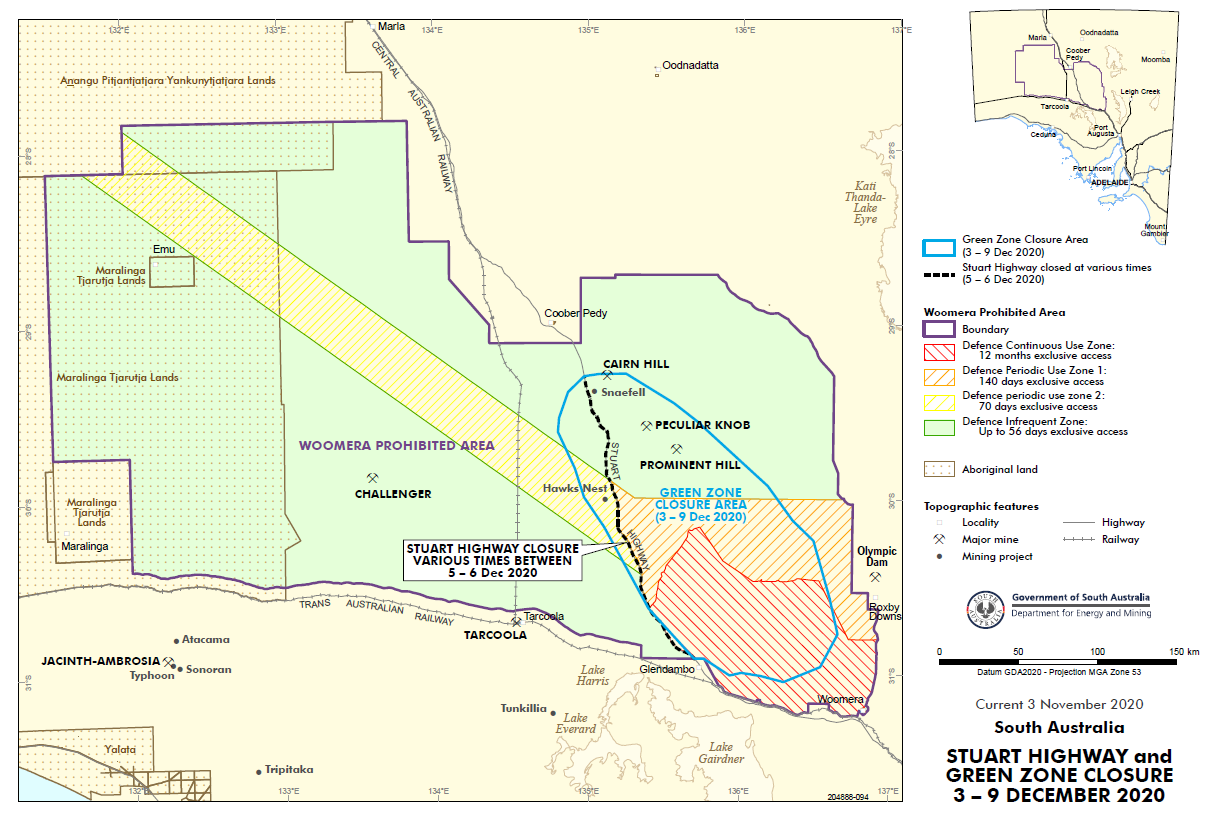 The re-entry of the Hayabusa2 capsule should be quite a sight for visitors in the area.  It is expected to be visible as a bright point of light shooting across the sky for approximately 90 seconds. Information on how to observe the re-entry can be found on the Hayabusa2 project website.
You will have to be an early riser as the capsule is expected to return to Earth between 3.30 and 4.30 am on December 6.
For information on the closures, please contact the Woomera Test Range on (08) 8674 3370.