BBQ Grudge Match: Weber vs Ziggy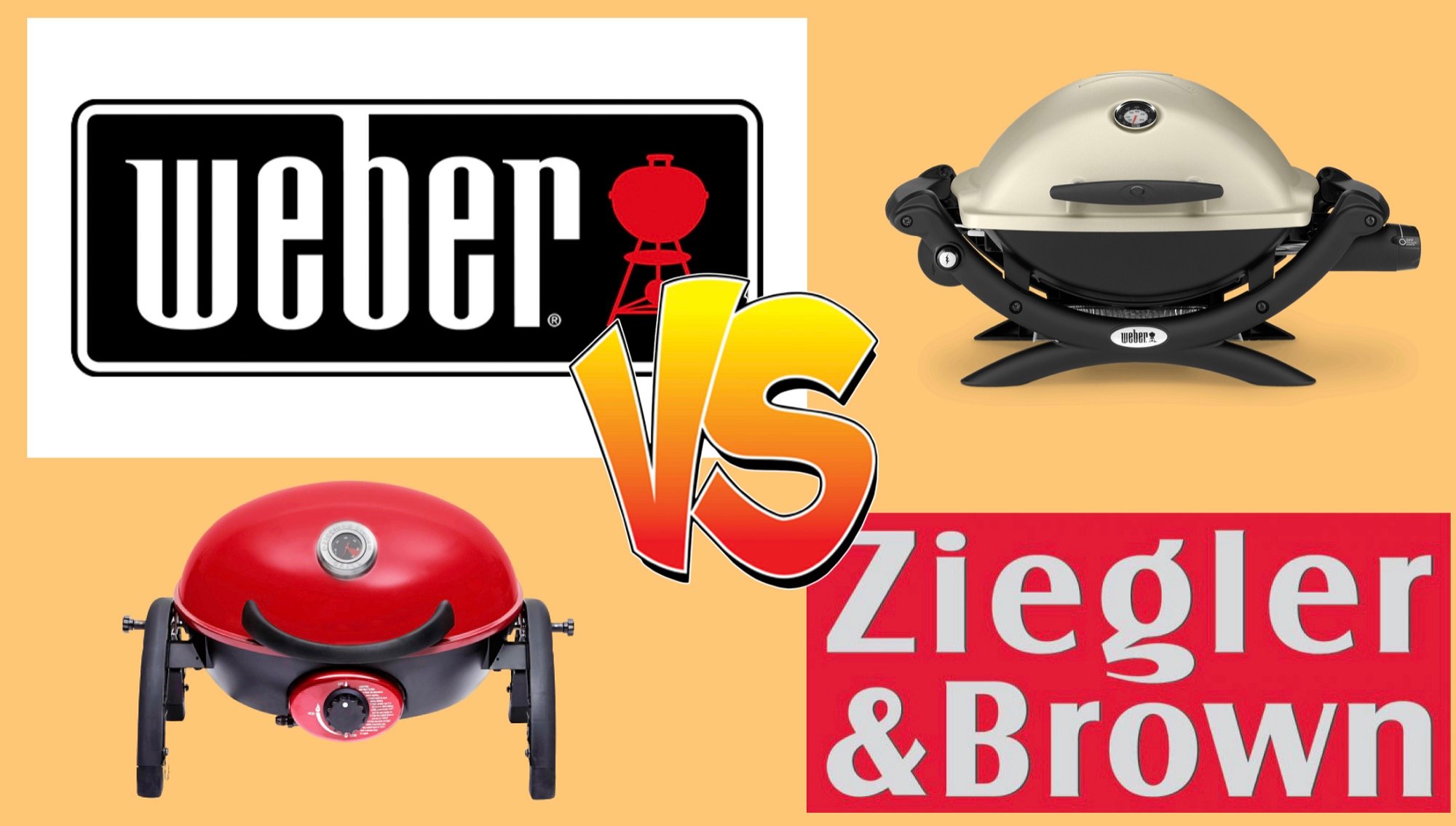 If you spend an unhealthy amount of time trawling through the caravan and camping groups on Facebook, you will be very familiar with the great BBQ Grudge Match: Weber vs Ziggy. Let's try to pick a winner here once and for all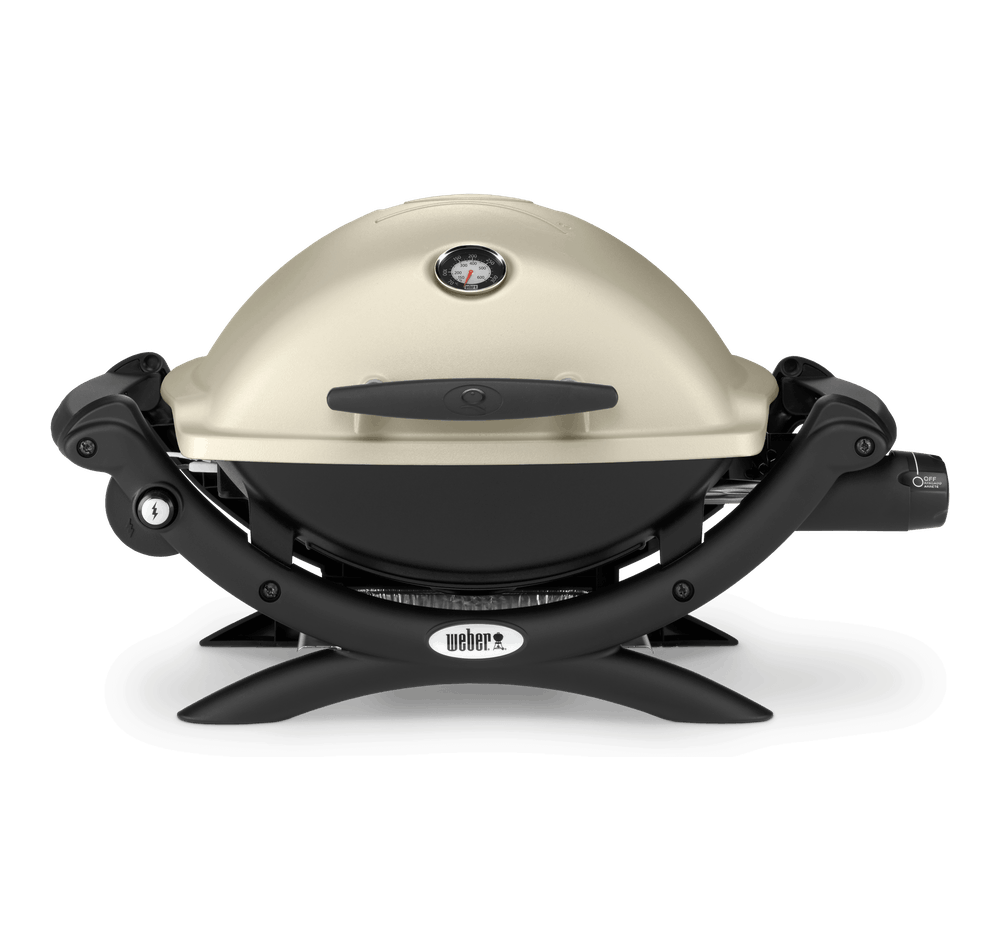 When we were doing up our wish list for our new van five years ago, one of the items we wanted was a BBQ on a slide-out drawer. Apart from the obvious convenience of having the BBQ out and usable in seconds, we both liked the idea of doing most of our cooking outside. At that time, I only ever considered one type of BBQ. The Weber Baby Q. We had seen many caravans with these fitted on a variety of pull-out kitchens and drawers. We knew we wanted something similar. And the brand name, Weber, needs no introduction in this country. Virtually every household has had a Weber BBQ of one type or another. In our minds, there was no alternative.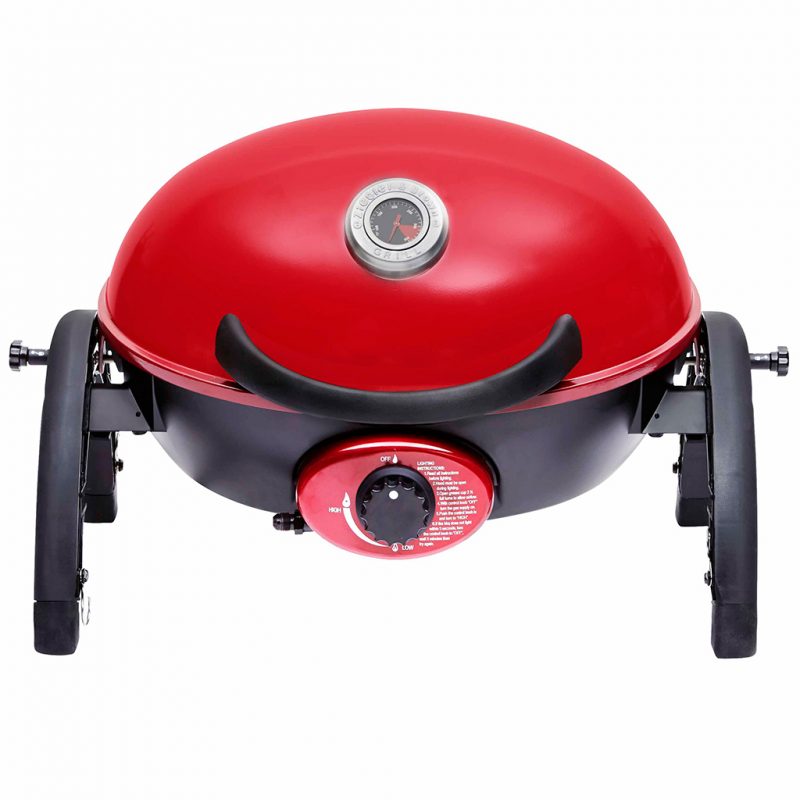 Not long after we picked up our van, we started to hear about this other BBQ – The Ziggy. Made by Ziegler & Brown, the Ziggy range of BBQs is a direct competitor to the Weber range and their owners rave about them, even daring to say they are better than the Webers! Such is the rivalry between the owners of these two brands that many an argument has ensued in happy hour conversations and on Facebook caravan and camping groups between the two camps. So which one is the better of the two?
First, let's look at the specifications for both in this table
| | | |
| --- | --- | --- |
| | Weber Baby Q Premium | Ziegler and Brown |
| Number of Burners | 1 | 1 |
| Main Burner Output | 8500 Btu (9 MJ) | 9933 Btu (10.48 MJ) |
| Warranty | Five years | Five years |
| Dimensions lid closed | H 39cm x W 69cm x D 42cm | H 41.5cm x W 67.5cm x 46 cm |
| Primary cooking area | 43cm x 32cm rectangle | 47cm x 35cm oval |
| Weight | 11.25kg | 14kg |
| Grill type | Porcelain enamelled, cast iron two-piece | Matt vitreous enamel cast iron |
On the face of it, the two units are extremely similar. The Ziggy is slightly larger than the Baby Q. However, despite its grill's slightly larger dimensions, the oval shape means it has much the same usable cooking area as the Weber's, more practical, rectangular grill.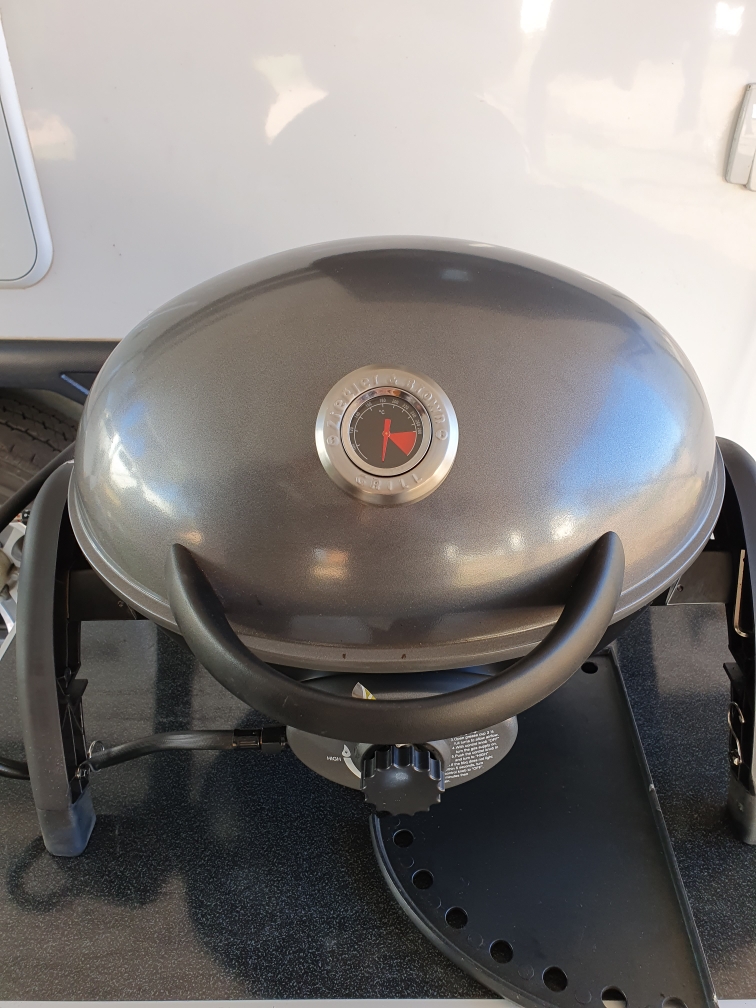 The Ziggy has a noticeable advantage over the Weber in its burner output. Its 9993 BTU output is almost 17% higher than the Weber. This output enables it to function satisfactorily as a 'lid off' BBQ whereas the Weber is marketed as more of a BBQ oven than a true outdoor grill.
Now a lot of Ziggy owners, and even Zeigler and Brown's marketing, makes a song and dance about this cooking with the lid off being the Aussie way to BBQ. I think this is rubbish. Every BBQ I've ever owned has had a lid which does three things: It traps the heat, so your food cooks quickly and more evenly. The smoke retained in the hood adds flavour to the meat. But most importantly, it keeps the flies off your food. Seriously, if you're silly enough to want to cook in the Australian Outback with the lid off and nothing else will suffice, then the Ziggy is the one for you. From my perspective, cooking with the lid on is far more convenient.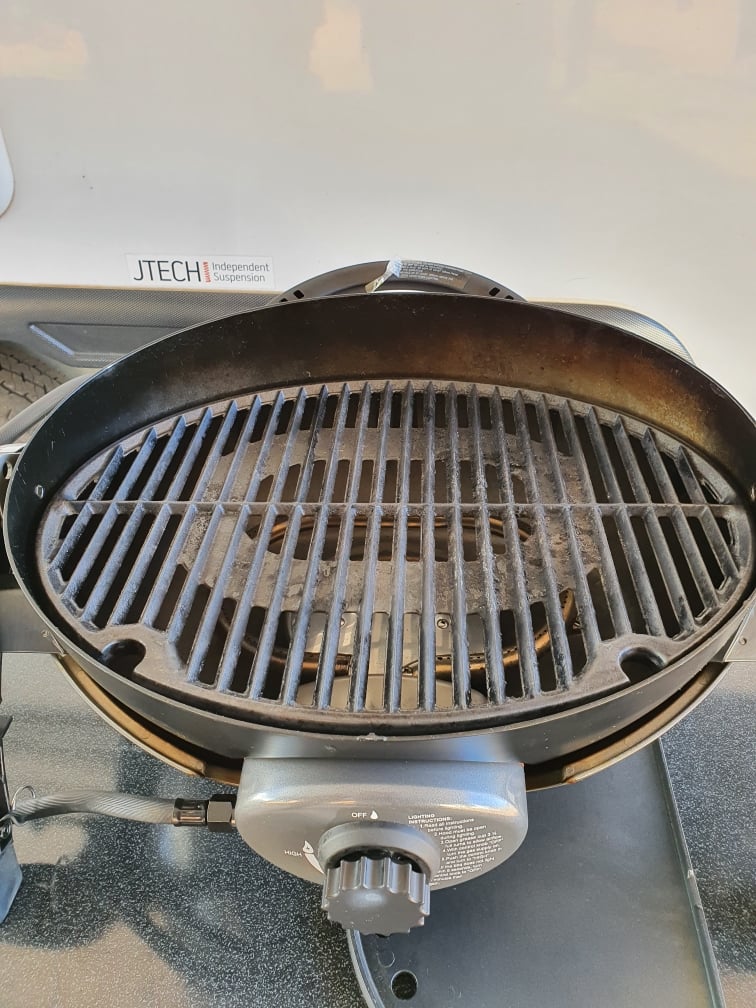 That extra heat from the burner in the Ziggy doesn't come for free. More heat means more fuel to burn so you can expect to be changing or refilling your gas bottles a bit sooner with a Ziggy as a result.
So while I rate the Weber…
I've been using our Weber for five years. While I've learnt how to use it to get the best results, there are a couple of things that annoy me about it from time to time. The design of the lid allows air to travel through the cooking area thanks to small 'vents' at both ends of the lid. A decent breeze coming from the right direction is all it takes to blow out the burner. Sometimes I have to place one of our chairs in a position to act as a windbreak to prevent this from happening.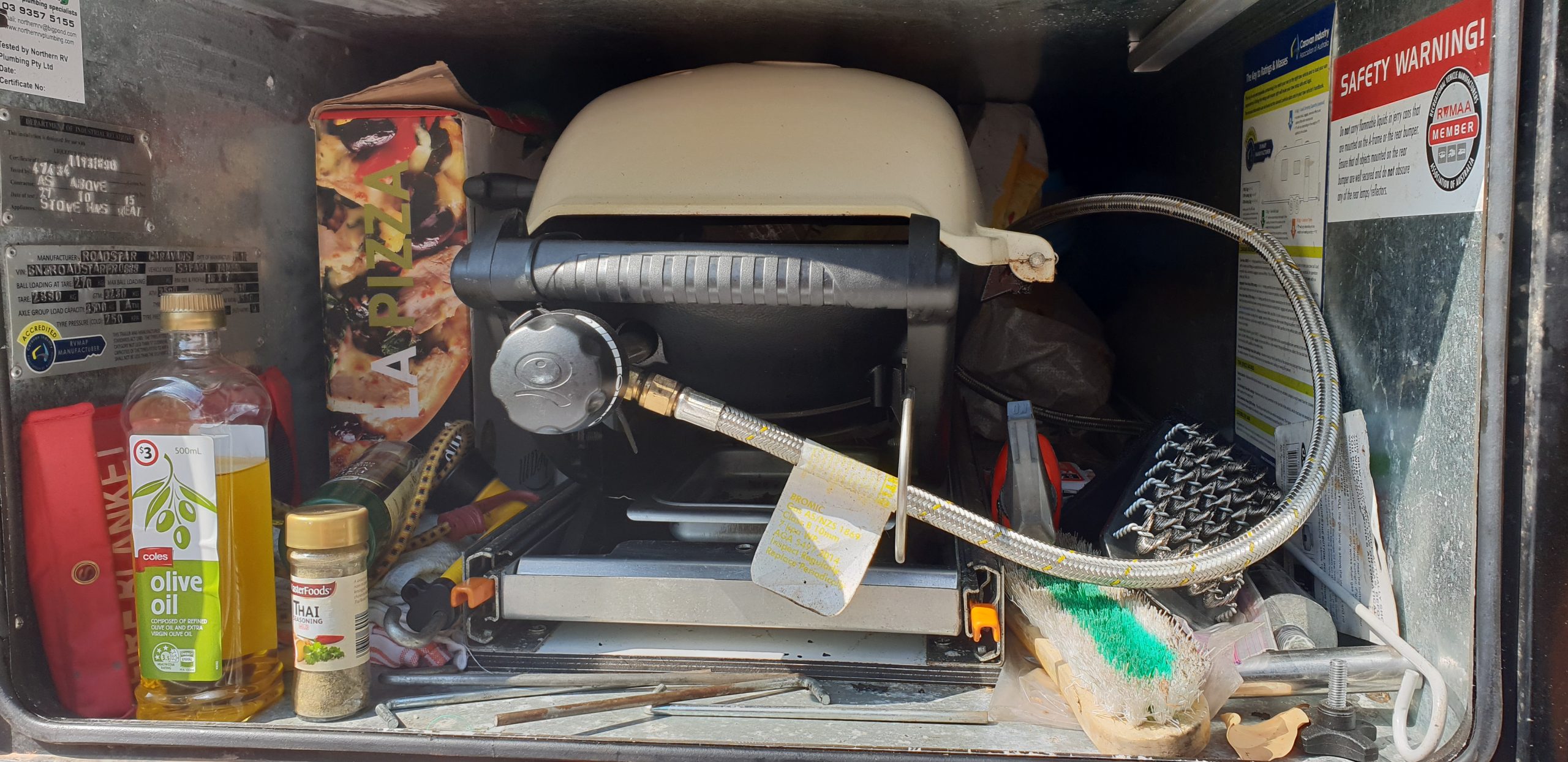 The other problem I have found with the Weber is the grill is not as non-stick as I would like, but I've found that by allowing the grill to heat up before cooking eliminates this problem. A wipe over with an oil-soaked paper towel also helps. I imagine the same could be said about any other cast iron grill including the grill on the Ziggy.
Still, the proof is in the pudding and, as far as I'm concerned, the Weber is awesome. Roasts are its forte, particularly a small 1.5kg pork or beef with vegies sufficient for a good meal for two, with leftovers. Steaks cook perfectly every time, the thicker, the better. Butterfly cuts of pork and lamb are perfect for the Weber, and baked fish in a small pan takes just minutes to cook. With the addition of a BBQ mat, bacon, eggs, tomatoes, mushrooms and onions cook in no time for a hearty breakfast.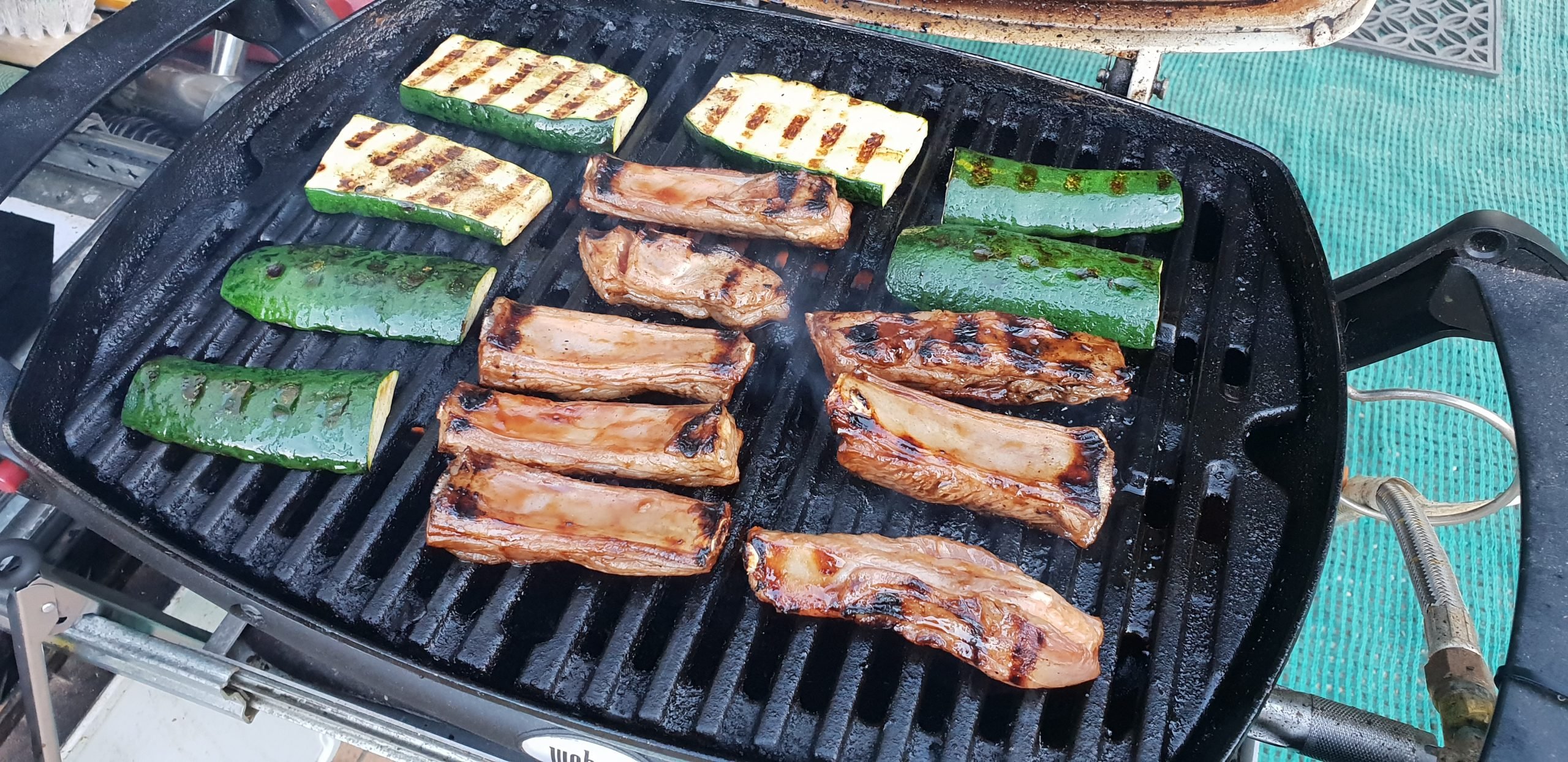 In all fairness, all this great food should be just as easy to cook in the Ziggy, and everyone I've spoken to confirms this. So how do we decide which one is the better of the two?
And friends rate their Ziggy…
Friends of ours (Kevin and Sharon) recently changed their Weber for a Ziggy, and it is interesting to get their feedback on the differences between the two.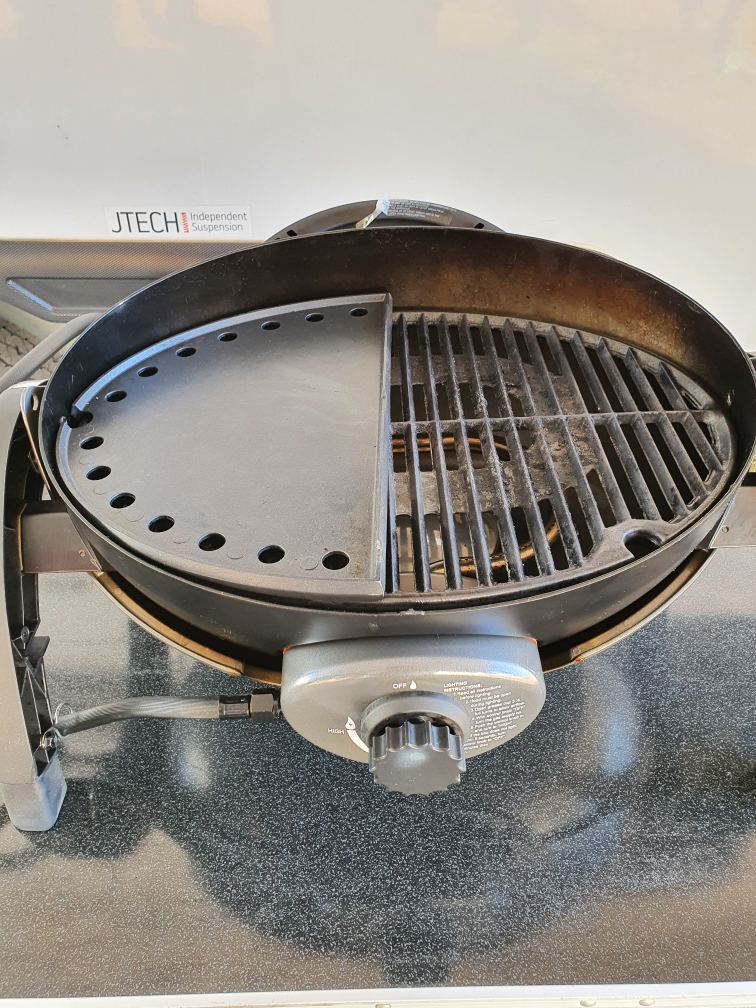 Sharon told me "The Ziggy comes standard with more accessories including the half hot plate, roasting trivet, a grill rack and trivet separator that turns the grill into a two-burner stove. You can boil a saucepan and heat a small fry pan at the same time."
Sharon had more glowing praise for the Ziggy.
"There is definitely more heat from the Ziggy's burner, and food cooks a lot quicker as a result. The heat seems to be more controllable than the Weber, and the flame won't blow out in the wind either."
"Storage is also better with the Ziggy. With its lid folded away, it packs down to about half the size of the Weber which, for most caravanners, is a vital consideration with limited storage options in many vans."
Sharon said that the Ziggy's biggest advantage over the Weber is that the flame doesn't get blown out by the wind. Even I have to admit, that's a major selling point right there.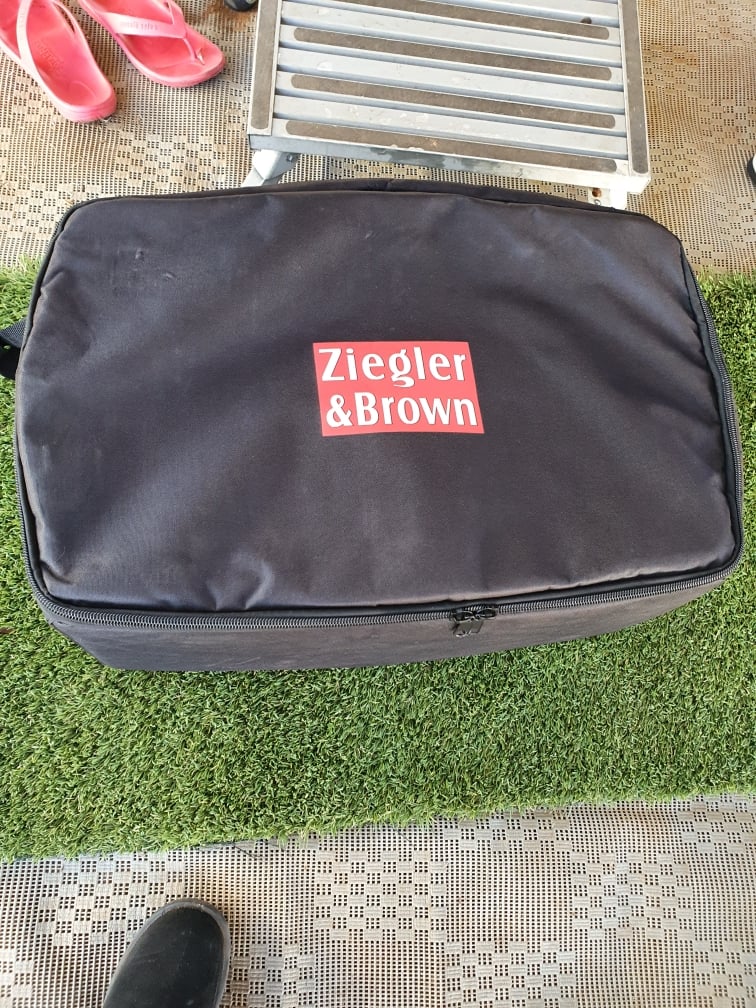 Summing up
The Weber is lighter, uses less fuel and has a slightly more useful cooking surface. The Ziggy has better control over its heat, is more versatile, is great value for money and it copes with the wind. If you throw in the ability to cook with the lid up, then it's a hands-down win for the Ziggy.
Both retail for $349 but the Ziggy comes with more standard accessories than the Weber, so it's better value for money. In saying that, it is worth shopping around as many retailers offer bundle pricing from time to time.
Whichever BBQ you chose, both have huge followings on social media, and both have extensive online resources, including how-to videos and recipe ideas. They both come with a 5-year warranty and, from all accounts, both companies offer their customers excellent support and spare parts availability.
As for me? Well, I'm not likely to throw my Weber away anytime soon but, when it comes to kitting out our new caravan, I may be looking more closely at the Ziggy before I make a final decision. I wonder if Sharon will let me cook a few meals for her on her Ziggy so I can try it out for myself?