If you have ever thought that you'd like a different set-up for your van or camper, here is a brilliant step-by-step guide on how to add a barbecue to your caravan slide-out kitchen.
We spotted this DIY installation from Korker Adventures and thought it too good not to share. Now, this particular modification features a Ziggy Barbecue but that's not to say that Weber fans can't adapt and follow a similar path.
Peter and Sharon Duiker liked their Van Cruiser caravan enough to buy it and travel extensively but as we know, that kind of use leads you to often think: if only we had it set-up … just so.
So, here we go!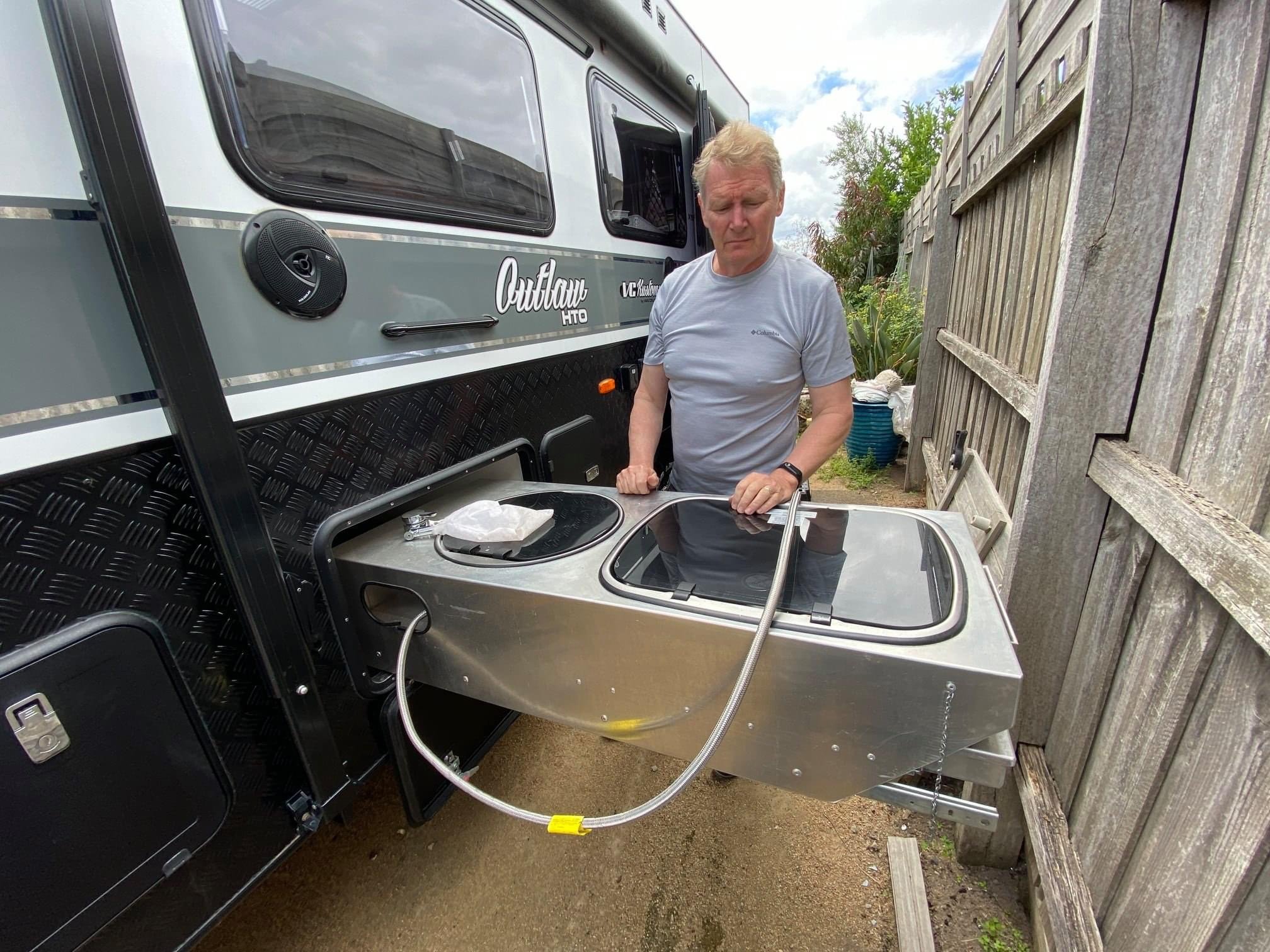 "One thing we loved about our Van Cruiser compact off-road van is the slide-out external kitchen, and we cook at least 90% of our meals outside," said the Duikers. "We opted not to have an oven, to allow extra drawer space, [as we] didn't want it heating up the van and I'm not much of a baker," added Sharon.
Instead, Sharon and Peter opted for a Ziggy barbecue while retaining a slide-out with a sink and three-burner cooktop outside.
"We've since decided the hassle of storing the Ziggy, getting it out and putting it away, needed to be overcome. We couldn't see the use of having a cooktop plus a trivet set for the Ziggy and the barbie was also being stored where our generator should go," they said.
The solution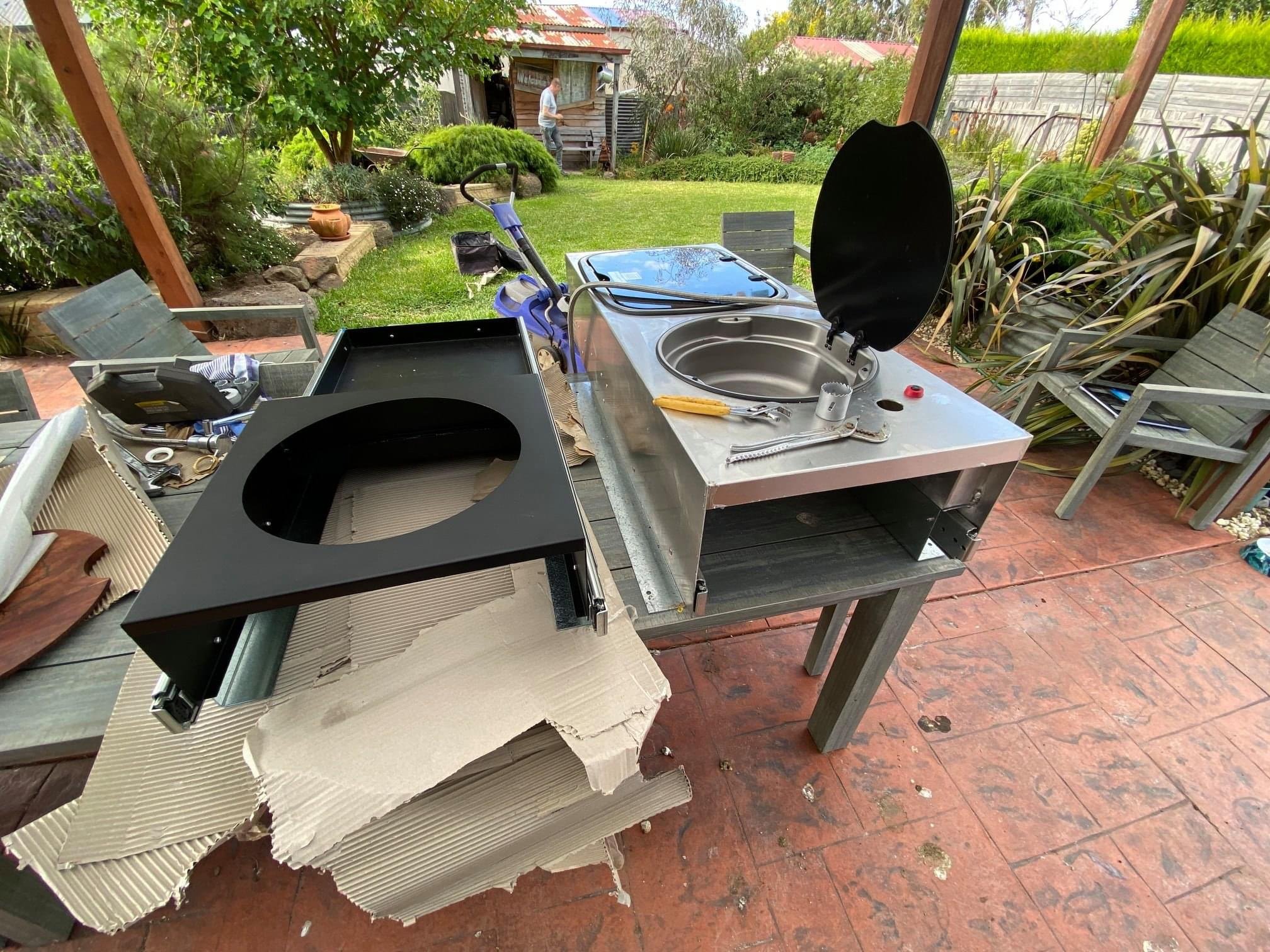 Sharon and Peter purchased an alternative slide-out through Van Cruiser, which has a bench and sink. They installed the tap in a different location to allow them to fill buckets, wash hands, etc. next to the kitchen. They do a have an external tap on the drawbar but this just adds convenience.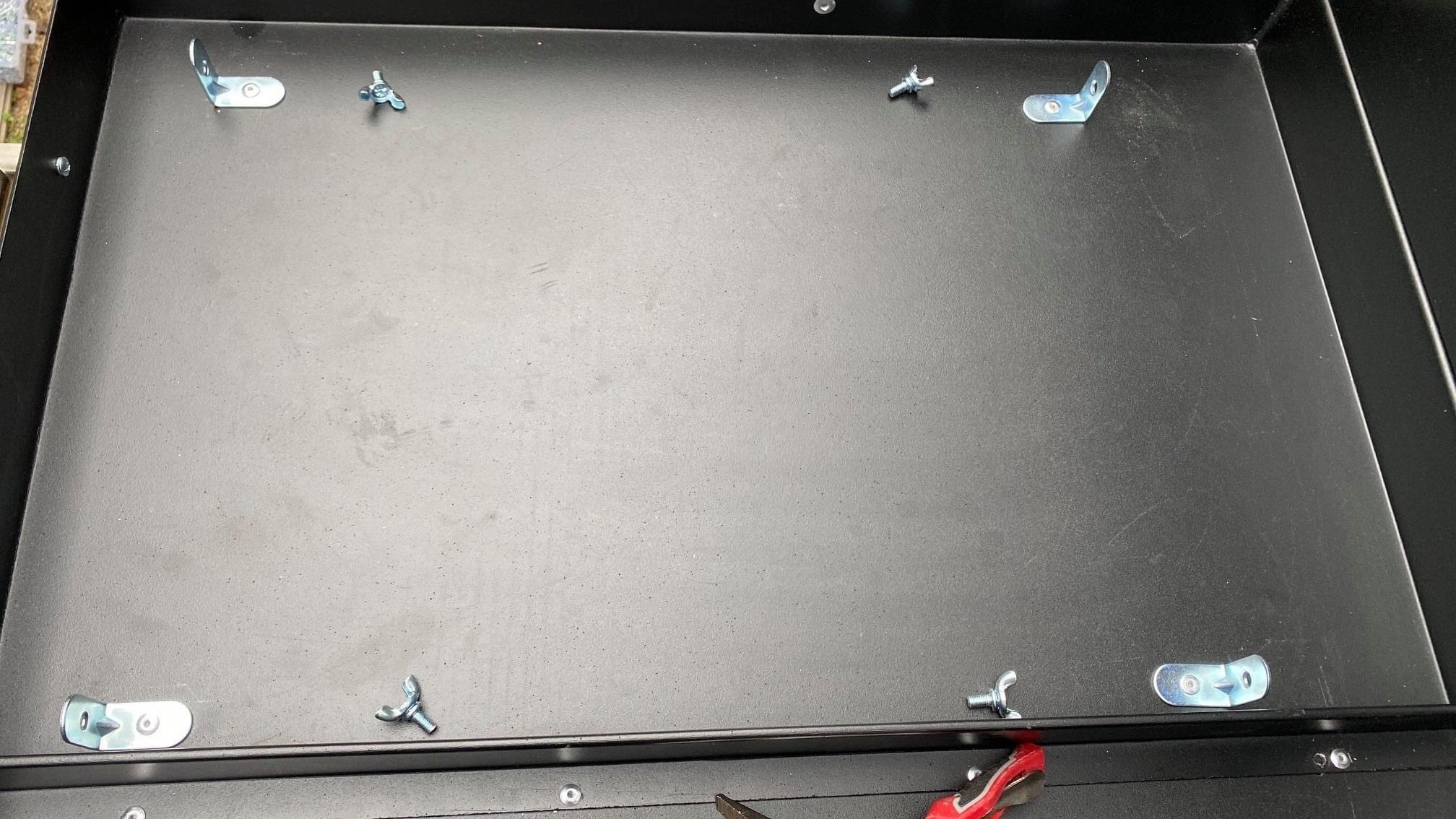 They pop-riveted some angle bracket onto the bench on which to fasten the Ziggy barbecue.
Shortened M6 6mm winged screws were employed to secure the Ziggy's legs to the angle brackets.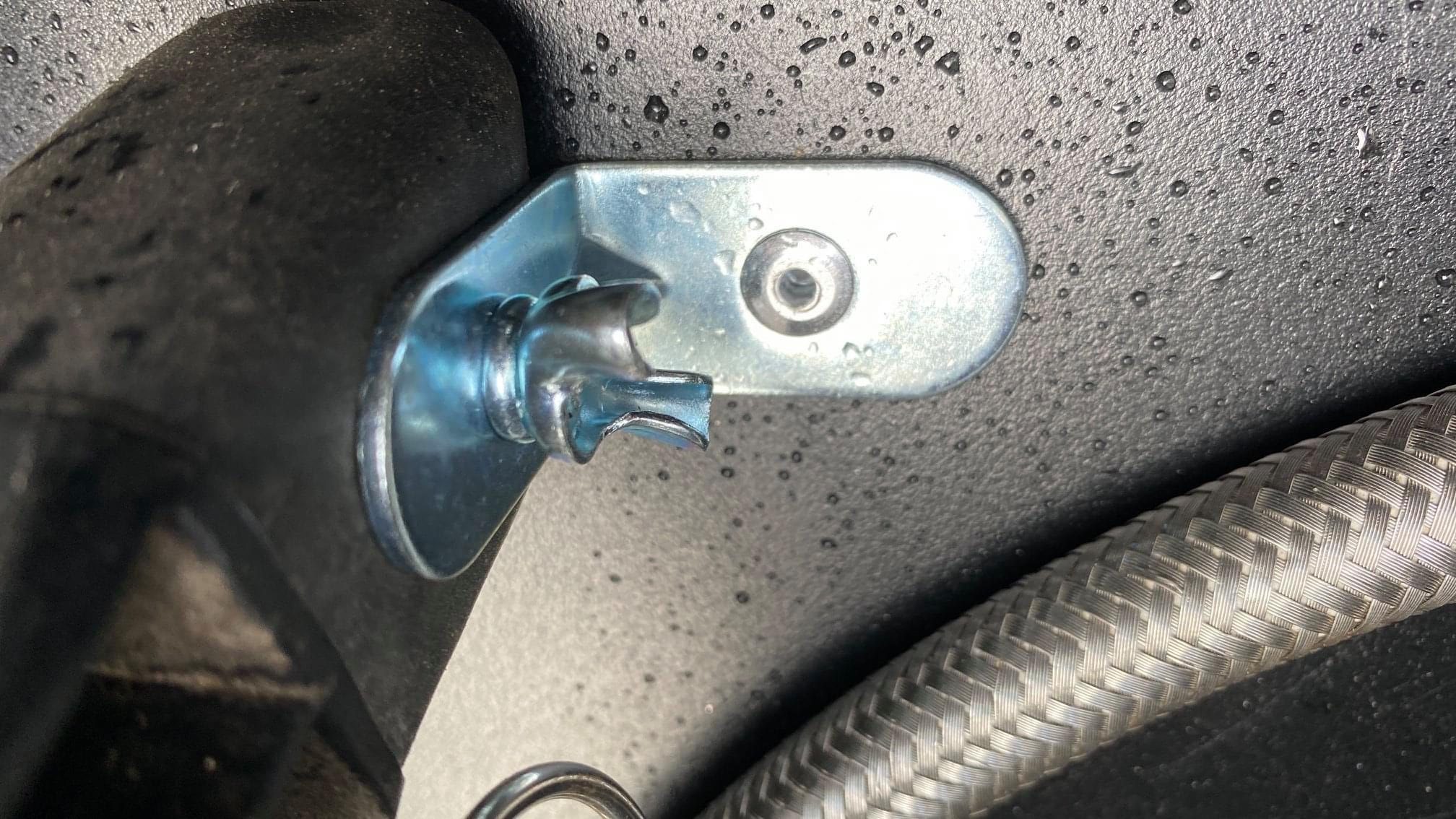 When they ordered the new kitchen, they made sure the brackets that are provided to separate kitchen compartment areas were not fastened. "We wanted to put this in a place to allow bamboo trays to be inserted so that we can store barbecue tools and cutlery in them," Sharon said.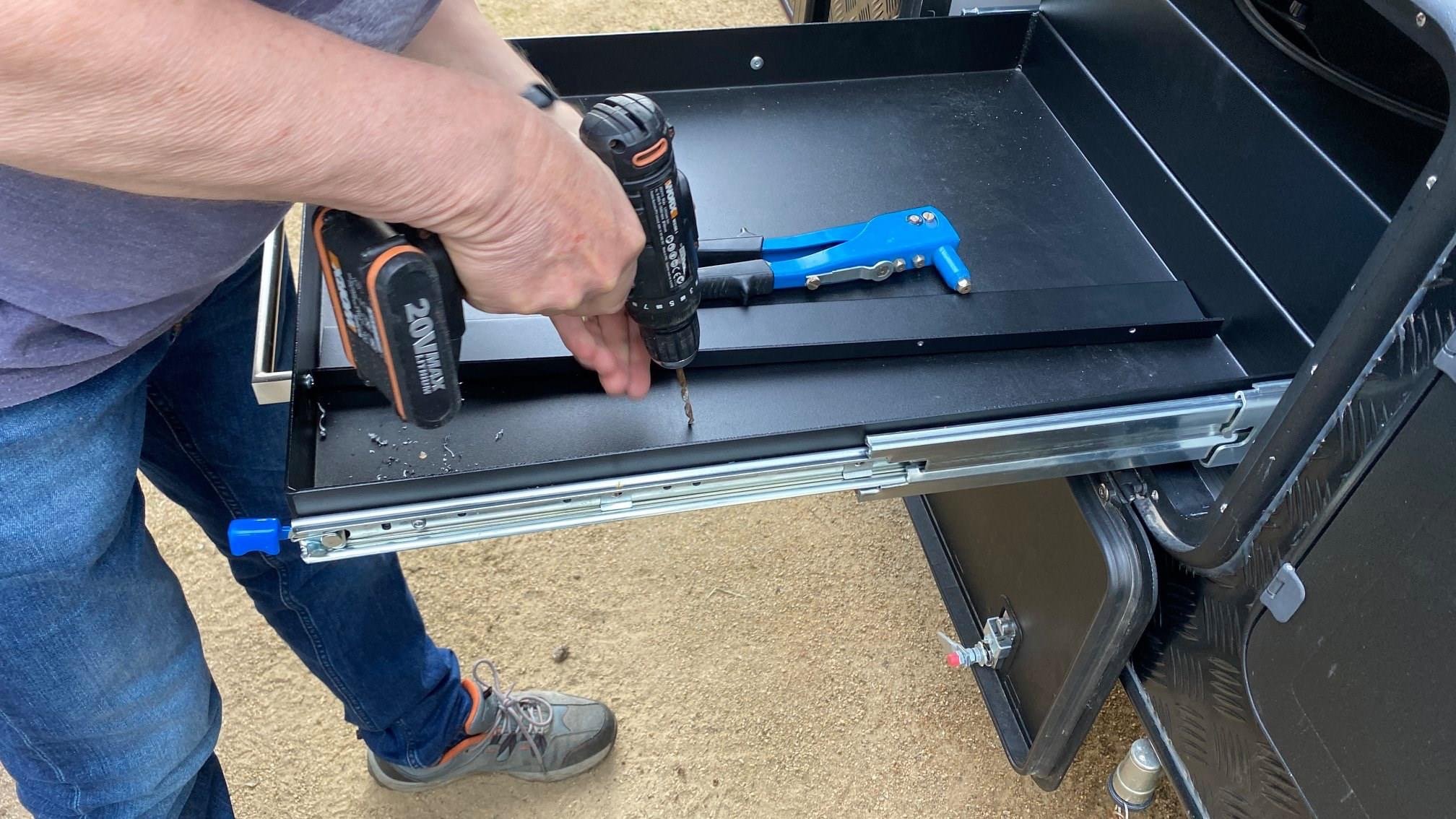 The results
Now there's no hassle in getting the barbecue out and putting it away and the Ziggy can be used with the trivet for saucepans or with the griddle as a barbecue.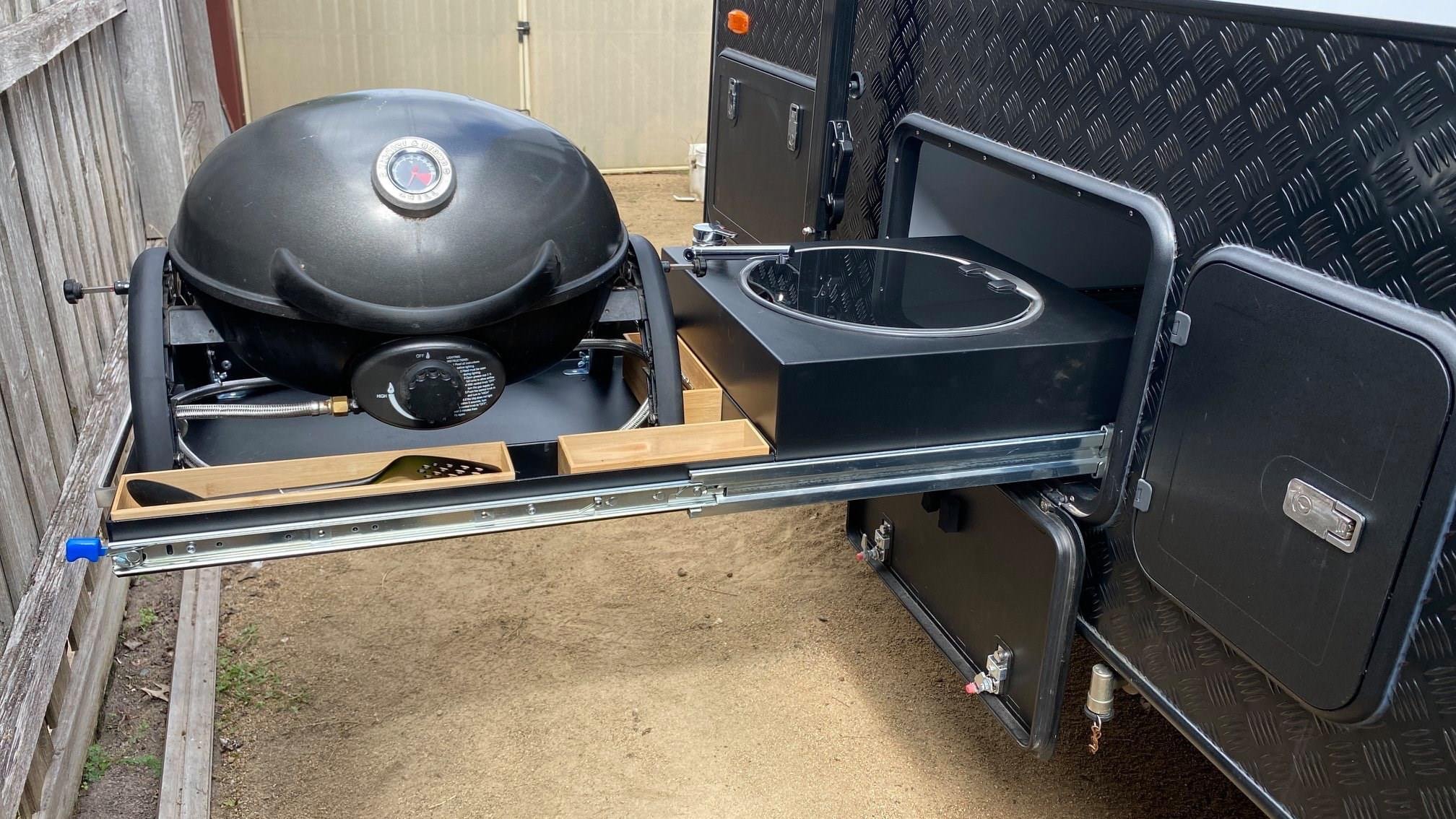 "We've used it plenty of times baking damper and bread too," said Sharon. "Either the trivet or barbecue tray can be stored in a bag beside the slide-out when not in use."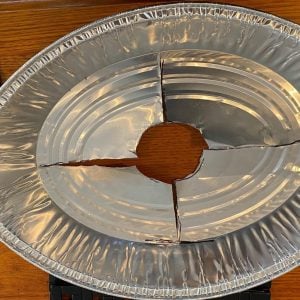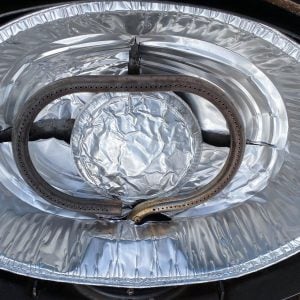 And the big news? They have lost weight! Not through the cooking, but because the original kitchen set-up with the kitchen and their Ziggy weighed 45kg. The new kitchen with the Ziggy is approximately 20kg lighter.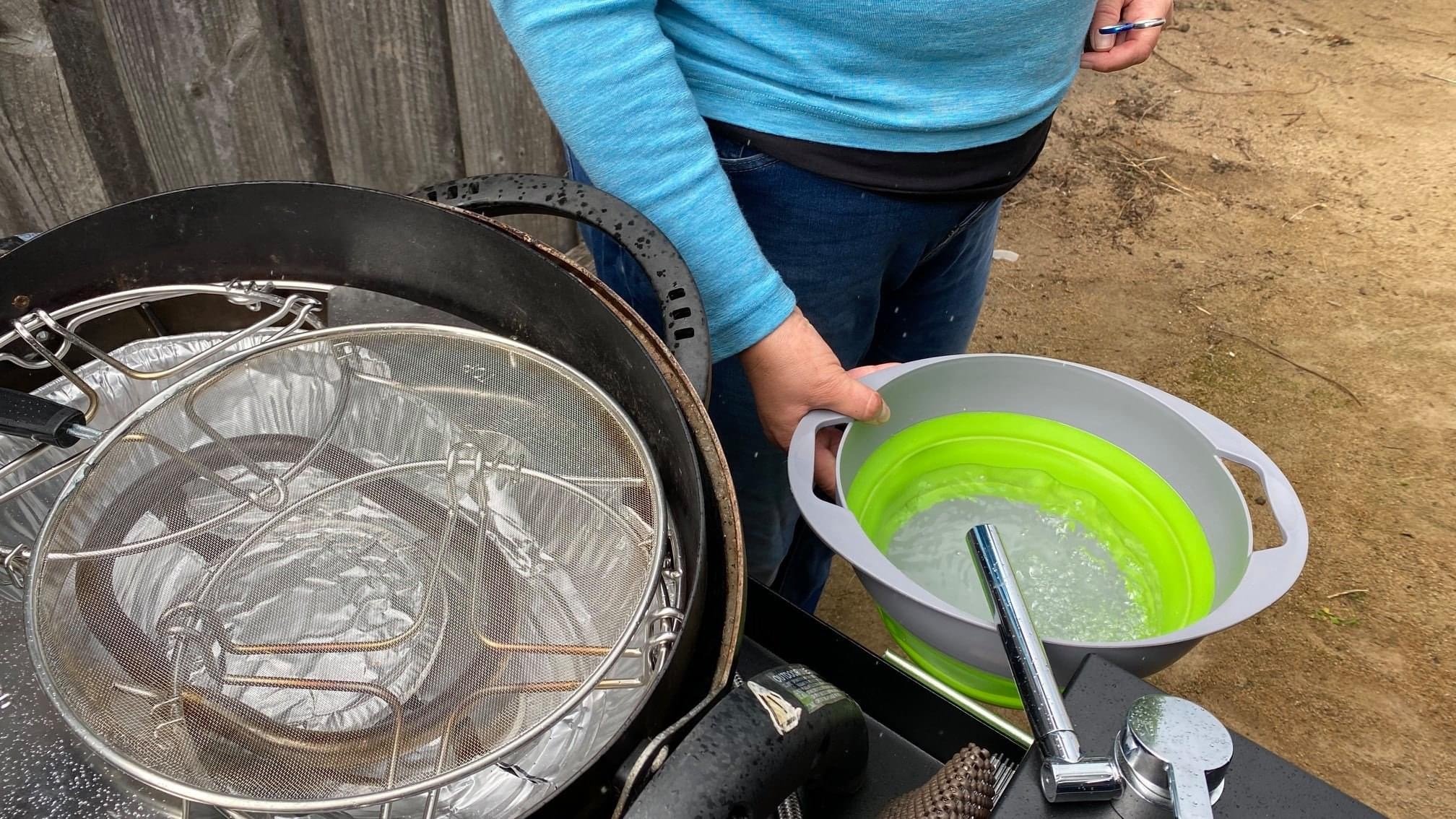 What are your options?
"This was [all] possible due to the Ziggy having a lid that can store under the barbecue. With A Weber you'd need to have a bigger hatch or remove the lid and store it all the time. We also looked at another two-burner barbecue from Marine Barbecues called the Sizzler Deluxe high lid, which is a stainless-steel barbecue that would also fit in a standard hatch with this set-up. If we were setting up from scratch, that'd be the option now, but we already had the Ziggy. Swift makes a slide-out with a barbecue but that option didn't suit how we use our van."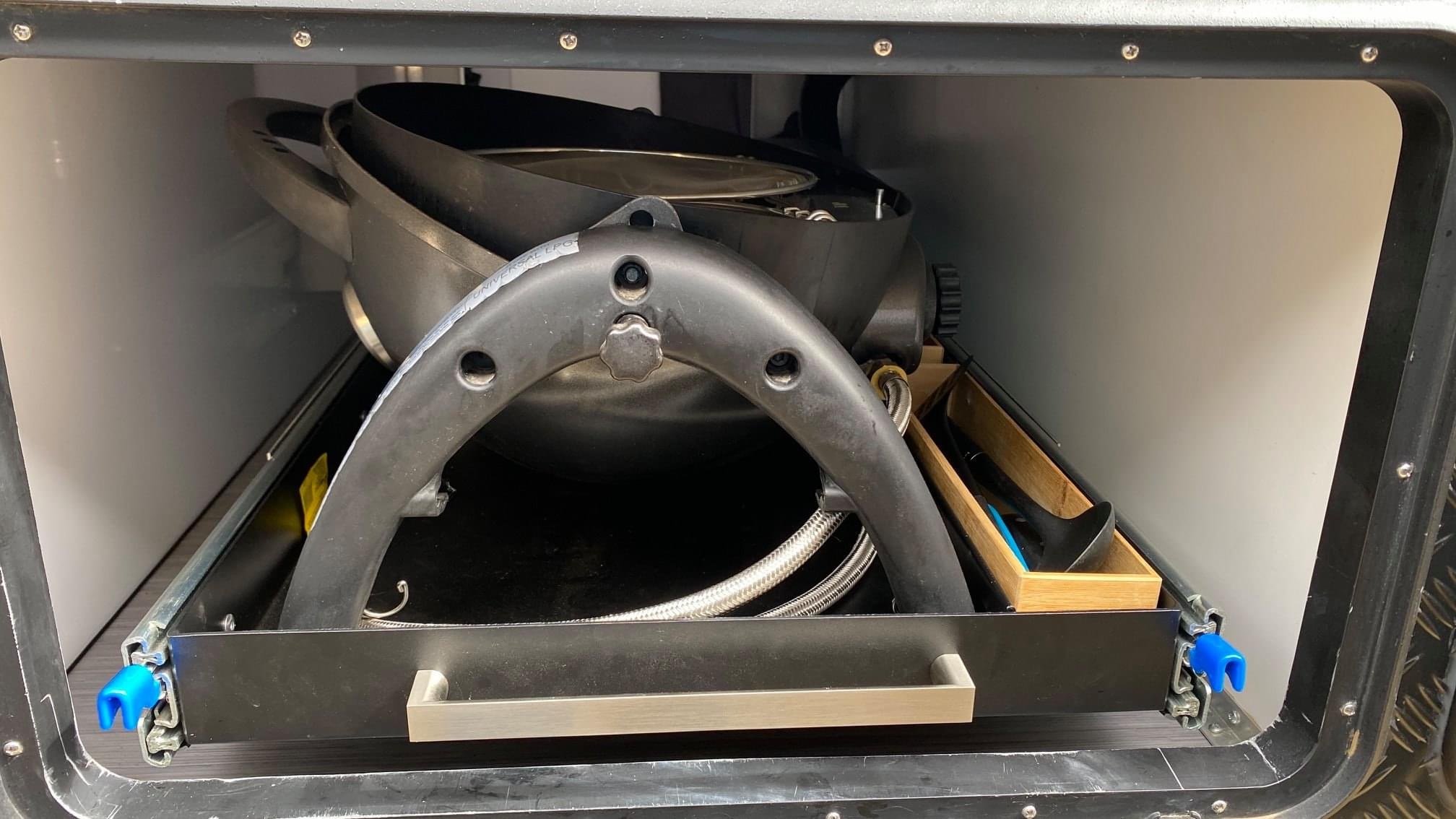 Costs and details
"We're pretty happy with this modification," said Peter. "The net cost for us was $910, but we'll sell our used slide-out, so out of pocket [expenses] will probably be half that. If you have to buy the barbecue, then you need to add that cost."
If you are unfamiliar with a Ziggy (Zeigler and Brown) barbecue, then click here 
If a Weber appeals, then click here
Thanks to Sharon and Peter at Korker Adventures for sharing how to add a barbecue to your caravan kitchen slide-out. You can catch up with them on Facebook here