Jayco has just launched its Virtual Tours, letting punters virtually climb all over their range
Considering we're all under what has essentially become lockdown, being able to browse the ins and outs of campers and caravans has hit a bit of a roadblock. You see, the folks with the flashing lights and ticket books would probably be hard-pressed in understanding that our need to view a possible new caravan purchase could be deemed entirely essential. However, Jayco has just launched an online portal that will take you as close to climbing all over, under and around their wares as we can get, by way of the Jayco Virtual Tours.
Jayco's Virtual Tours allows you to see all the details you'd look for in person but from the comfort, and safety, of your own home. Jayco has two ways for you to view your desired vans, the first is the 360° immersive view where you can walk around as if you're in the caravan.
Feel free to have a look at the 360° here.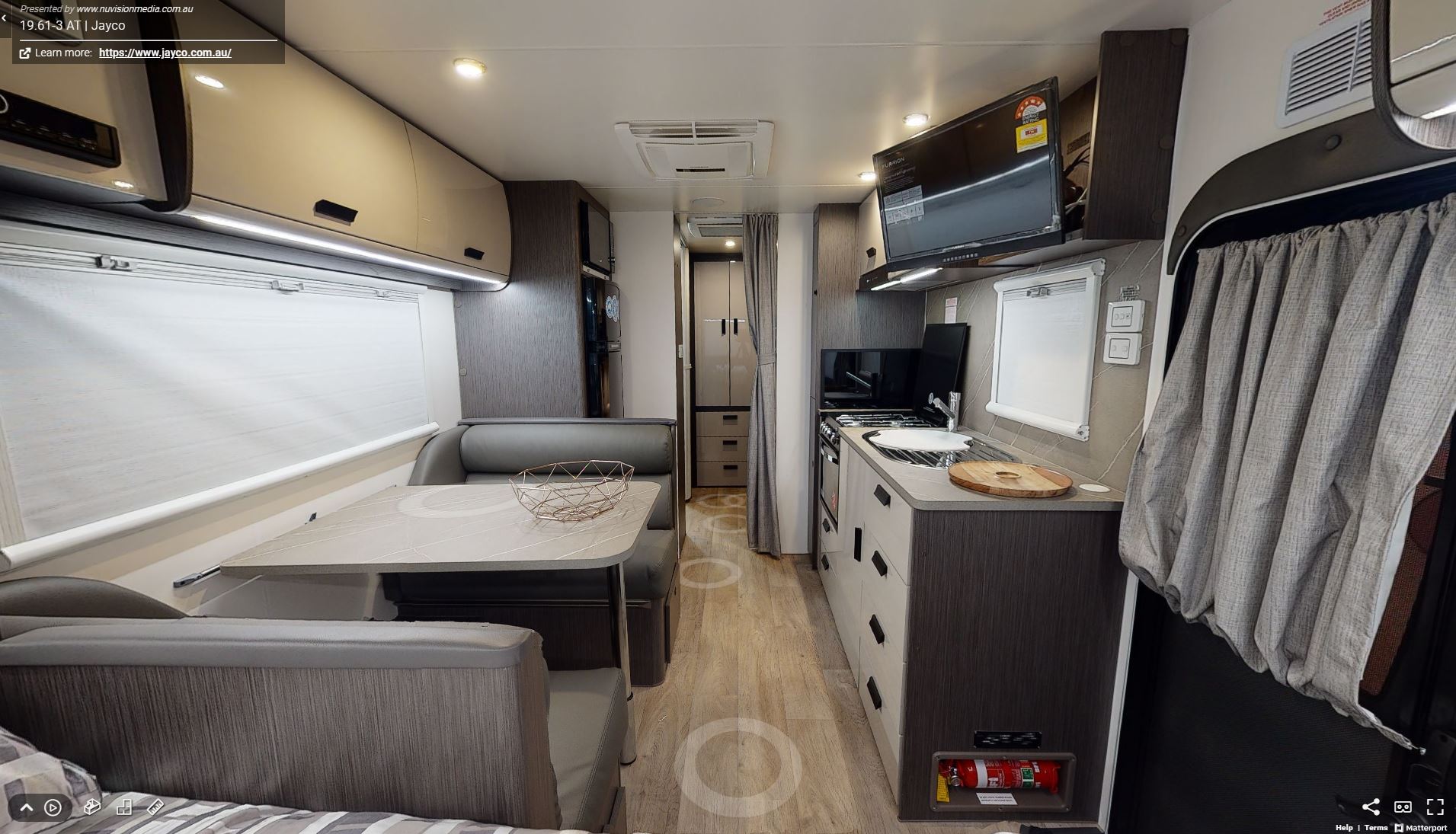 The other option you've got available, if you want to have a bit of a chinwag with the salespeople and start talking logistics of getting a van, is by booking in a virtual tour appointment. This way you have a Jayco representative on the other end, talking you through the features and answering any of your questions you may have about each van. If that's more to your liking, you can book an appointment here.
While it's certainly not quite the same as being able to smell the new tyres and benchtops, it is good to see companies coming up with creative solutions, to still provide their service even under the circumstances we find ourselves in.
To find out more, you can head over to the Jayco website, here.