If you really wanna mark your Discovery, you slap an X on it! And Unidan's Discovery X makes its mark alright – just look at it!
Some people brag that their 4X4 is built like a truck. Some even call their domestic ute a truck. There's no need to overstate with this expedition vehicle; it is a truck! The Unidan Discovery X body built on the back of this Mercedes-Benz Zetros creates a combination designed to explore the most remote places on the planet.
Every Unidan expedition body is custom made as each customer has unique set of needs and plans for their vehicle. This Discovery X on the Zetros has 770 litres of water and 1300W of solar to charge its 600A/hr lithium batteries, which means off-grid living for an extended period of time is a reality. If running an air conditioner, the power draw is neutral with this level of solar capacity. You can expect a range of around 2000km. With these stats, this is a vehicle built for self-isolation in some spectacular locations.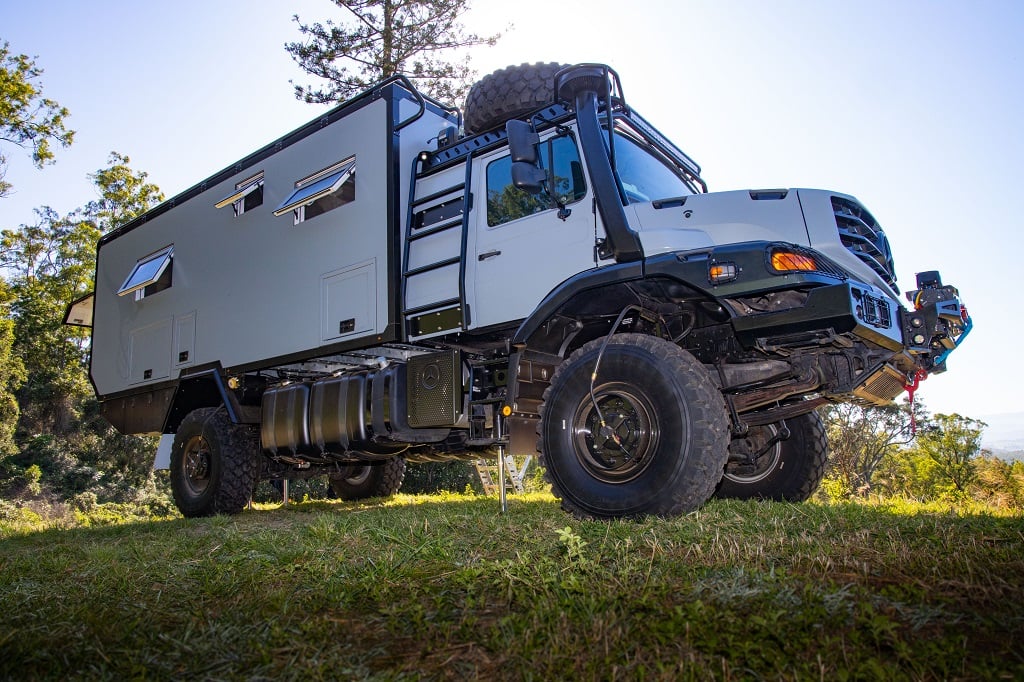 THE VEHICLE
The Mercedes-Benz Zetros thrives in extreme off-road operations, and many are currently in service with the German and other military around the world. Here's a bit of trivia about the Zetros, one of its design criteria was that it be able to fit into transport aircraft and standard railway carriages. Though, I doubt if that is going to be a priority with the Discovery X body. The Zetros 4X4 has a GVM of 18t, including a payload of between four and six tons. Figures bound to make the average ute owner drool.
It is a full-time four-wheel drive with a nine-speed transmission and powered by a turbocharged 7.2-litre diesel engine developing 243kW (326hp) and 1300Nm. It won't be setting any speed records travelling the blacktop most comfortably at 90km/h. But when the blacktop ends, and the going gets tough, the Zetros will keep going, and going … and going.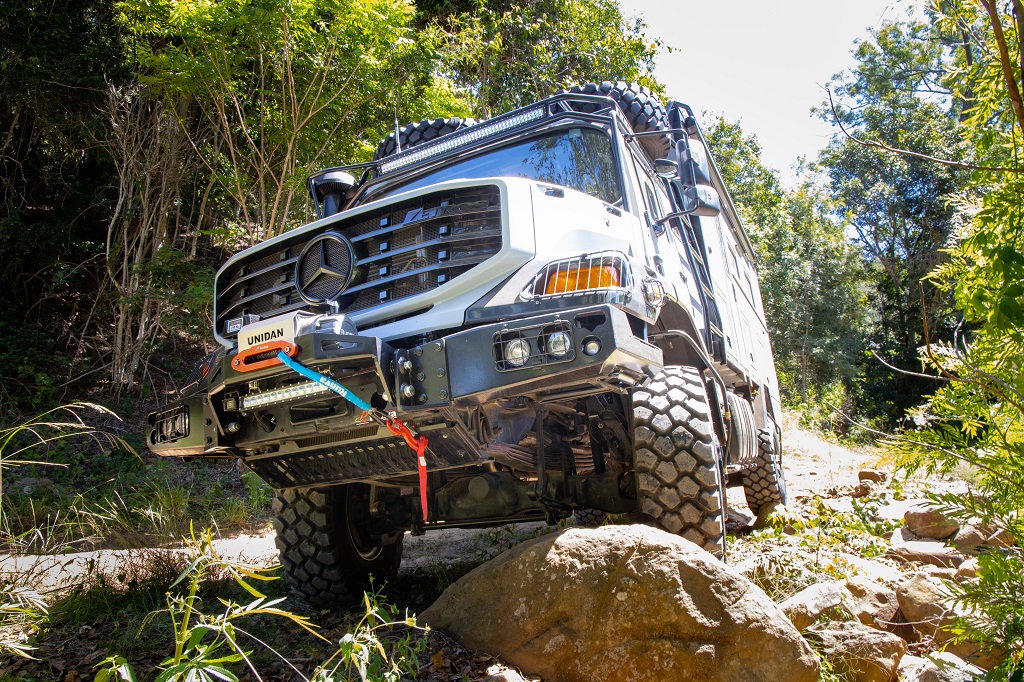 The 46-inch tyres and 428mm clearance under the front diff help with its off-road ability. The spare tyres are stored on the cab roof with a crane used to raise and lower them for a wheel change. You don't wanna be wrenching your back out in the middle of nowhere.
Need to air down for some serious tracks? No problem, do this from the air-conditioned cab. Arrived at camp on uneven ground? No problem, there's auto levelling from the cab as well. Pouring cats and dogs? No problem, enter the camper from the cabin. There is a lot to like about the Discovery X and Zetros combo.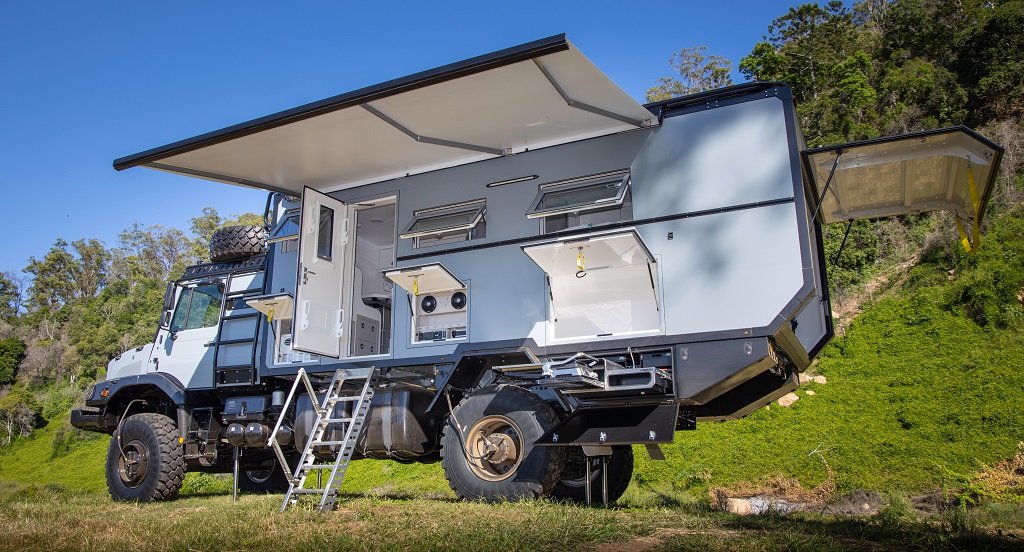 THE EXPEDITION BODY
The feature-packed Discovery X body more than matches the Zetros in terms of creature comforts with durability and off-grid luxury. The body is made of 59mm thick composite external panels, which provide strength and high thermal insulation. The plumbing is internal to prevent water from freezing in extremely low temperatures. The windows are double glazed to add to the body's thermal insulation, and the body is designed to keep out the dust and perform in the toughest of environments, whether they are extreme heat or extreme cold. Unidan has years of experience building these expedition camper bodies locally on the Gold Coast. Unidan's builds have travelled the world.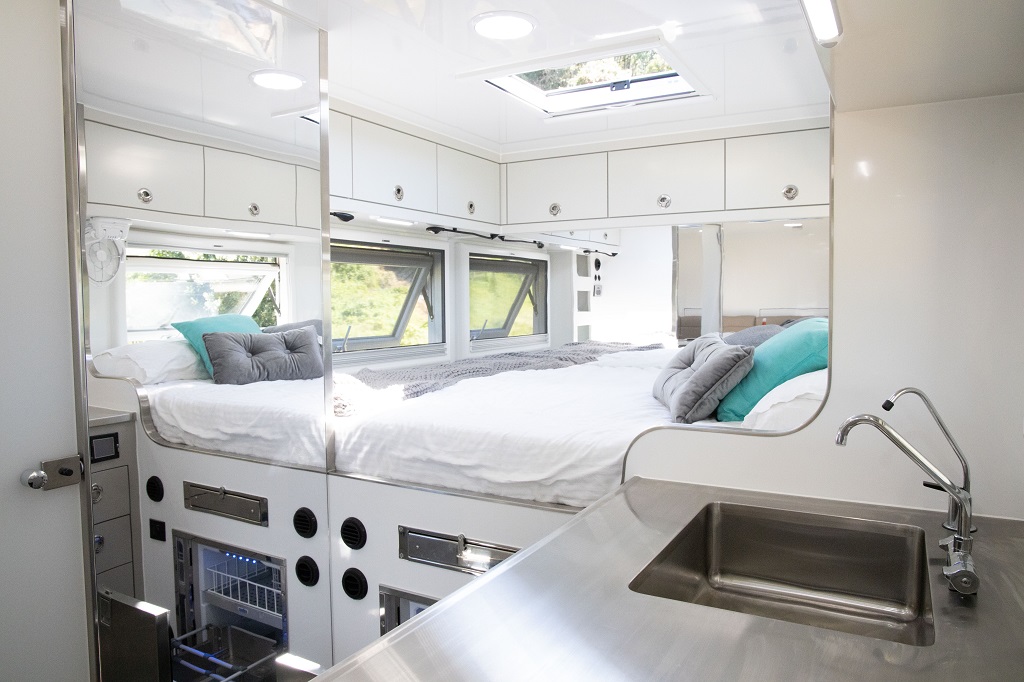 You've arrived at camp in your Discovery X, auto-levelled the camper, press a button to extend the awning and now you have the choice to cook inside or out. If the weather suits, the outside kitchen is fitted with cooktop, hot and cold water and plenty of preparation space. A Fusion sound system will keep you entertained, and there is plenty of power in the form of USB and 240V outlets.
Inside, the kitchen has a deep sink with hot and cold water, and filtered water to drink. It is set in a large stainless-steel preparation area, and when you are ready to cook, take out the induction cooktops. A pop-up power stack supplies 240V from the lithium batteries and two 3000W inverters. An oven sits under the bench for those roasts. To keep the food fresh there is a dual-drawer Isotherm 155-litre fridge/freezer and another separate 50-litre drawer freezer under the bed.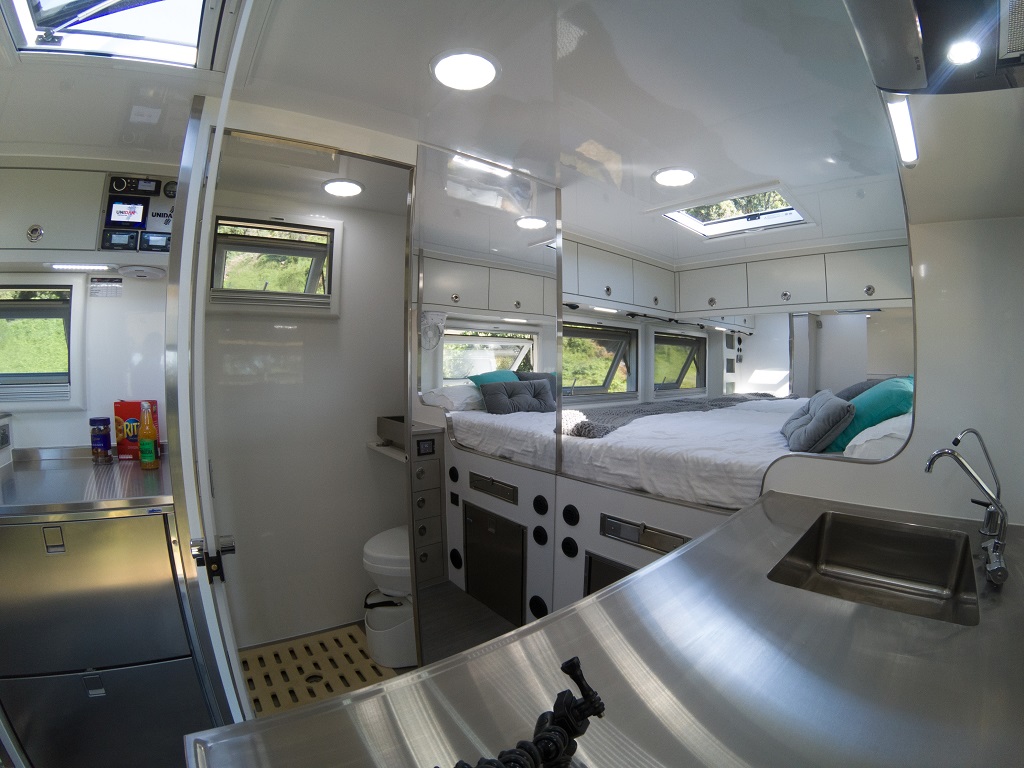 The internal enclosed bathroom has a composting toilet, a drop-down sink and a shower in a compact but comfortable space. There is a large grey water tank to capture water after use and maintain self-containment. If you have got filthy from riding your dirt bike housed in the rear garage (yes, garage), there is an outside shower to clean off before heading into the camper. The washing machine is next to the external shower, so just throw your dirty clothes in there as soon as you get them off.
There is no need to set up the bed at the end of every day as the queen-size mattress is on a permanent platform with cross ventilation having a window on each side and a skylight/vent above the bed. The lounge and table are at the other end of the camper. There is a tremendous amount of storage, with a large number of overhead lockers and drawers lower down. Externally there are multiple hatches designed for larger items.
VERDICT
I couldn't think of anything more to add into this build. It even has a water desalination unit. This is truly a world-class expedition vehicle that I would be happy to travel in and live out of for an extended time. If you need to ask the cost, then you probably can't afford it. I certainly can't, but it certainly helps me dream of possibilities.
The Unidan Discovery X body on the Mercedes-Benz Zetros platform is a no-nonsense yet luxurious expedition vehicle which will be at home in the middle of the Simpson or Sahara deserts or mid-winter in Siberia. All you need now is an ocean-going yacht, and there is no place on Earth out of your reach.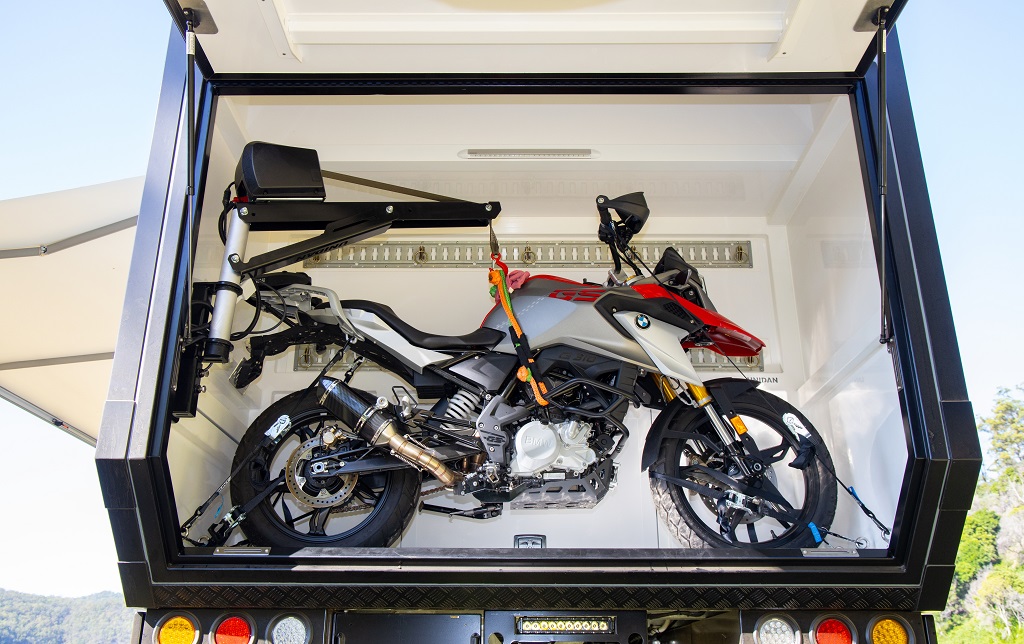 Words and images Gary Tischer