Jayco reveals 16-ft CrossTrak Hybrid with ensuite
Jayco adds an ensuite and three feet to the CrossTrak Hybrid camper, as revealed at the Adelaide Show
Jayco reveals 16-ft CrossTrak Hybrid with ensuite

The Adelaide Show gave us a look at Jayco's CrossTrak Hybrid. It's a tidy 16-ft camper but one that's been given an ensuite – have a look at the package. Jayco https://rvdaily.com.au/jayco-reveals-16-ft-crosstrak-hybrid-with-ensuite/

Posted by RV Daily on Friday, 14 February 2020
Words, images and video Grant Hanan and Linda Bloffwitch: As a bigger brother to the 13ft CrossTrak Hybrid, with its outside facilities, this new 16ft model boasts an internal ensuite among its long list of standard features and comforts. Jayco expects this model to appeal to those moving away from canvas tents and those looking for creature comforts in a smaller unit.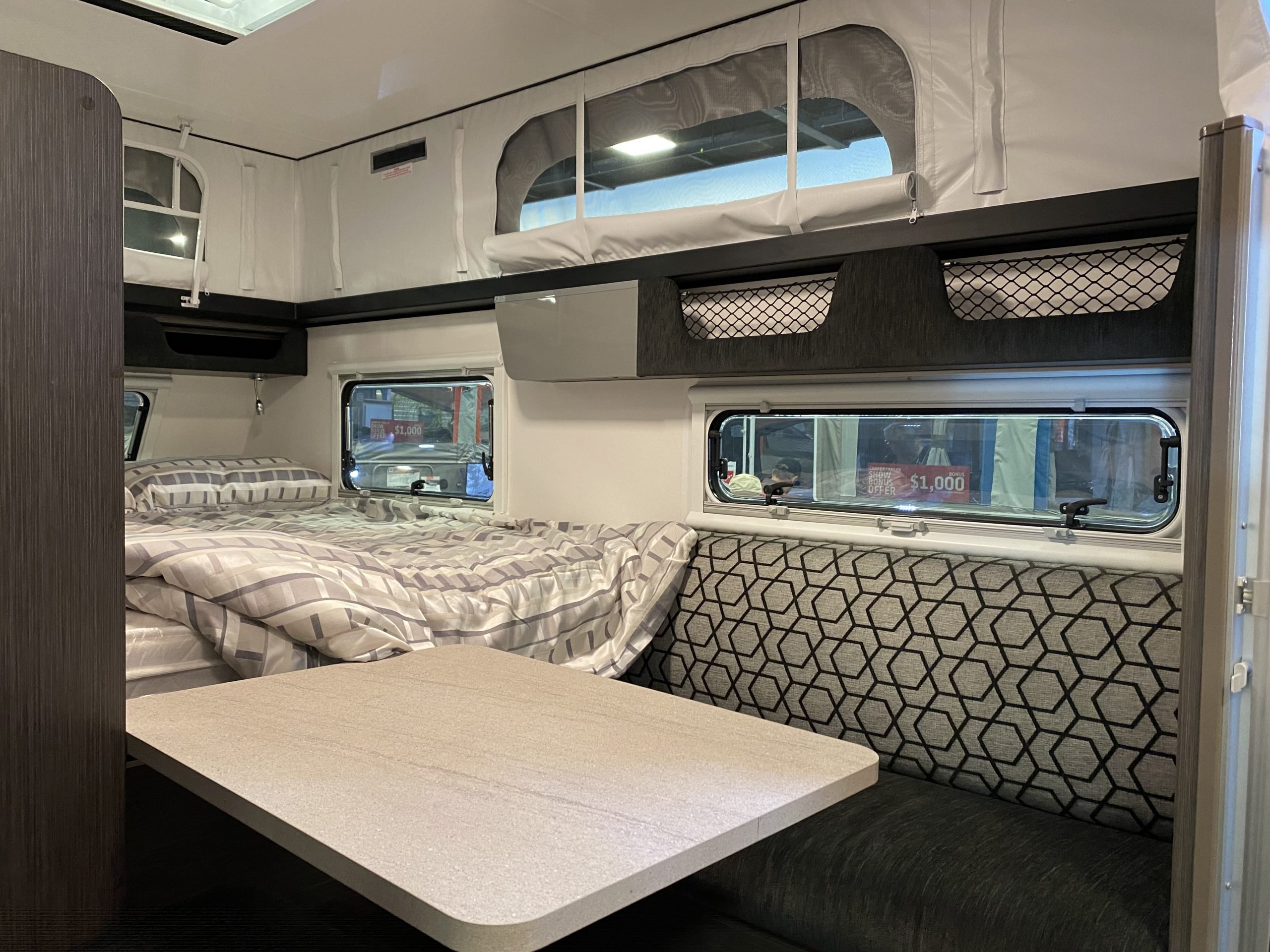 To keep things compact, robust and lightweight, Jayco says it all starts from the ground up. Assembled on a hot-dipped galvanised endurance chassis, the CrossTrak comes with Jayco's JTECH 2.0 independent trailing arm suspension. The CrossTrak has a tare weight of 1534kg, ball weight of 159kg, and a ride height of 2400mm.
Jayco says the CrossTrak Hybrid can be set up in no time by simply popping the lid and walking into the modern layout. Entering via a rear door, inside there's an innerspring mattress, dining area for two and a TV/stereo/DVD player. Other features include a kitchen bench and sink to the rear, with numerous drawers and a large cupboard underneath the sink.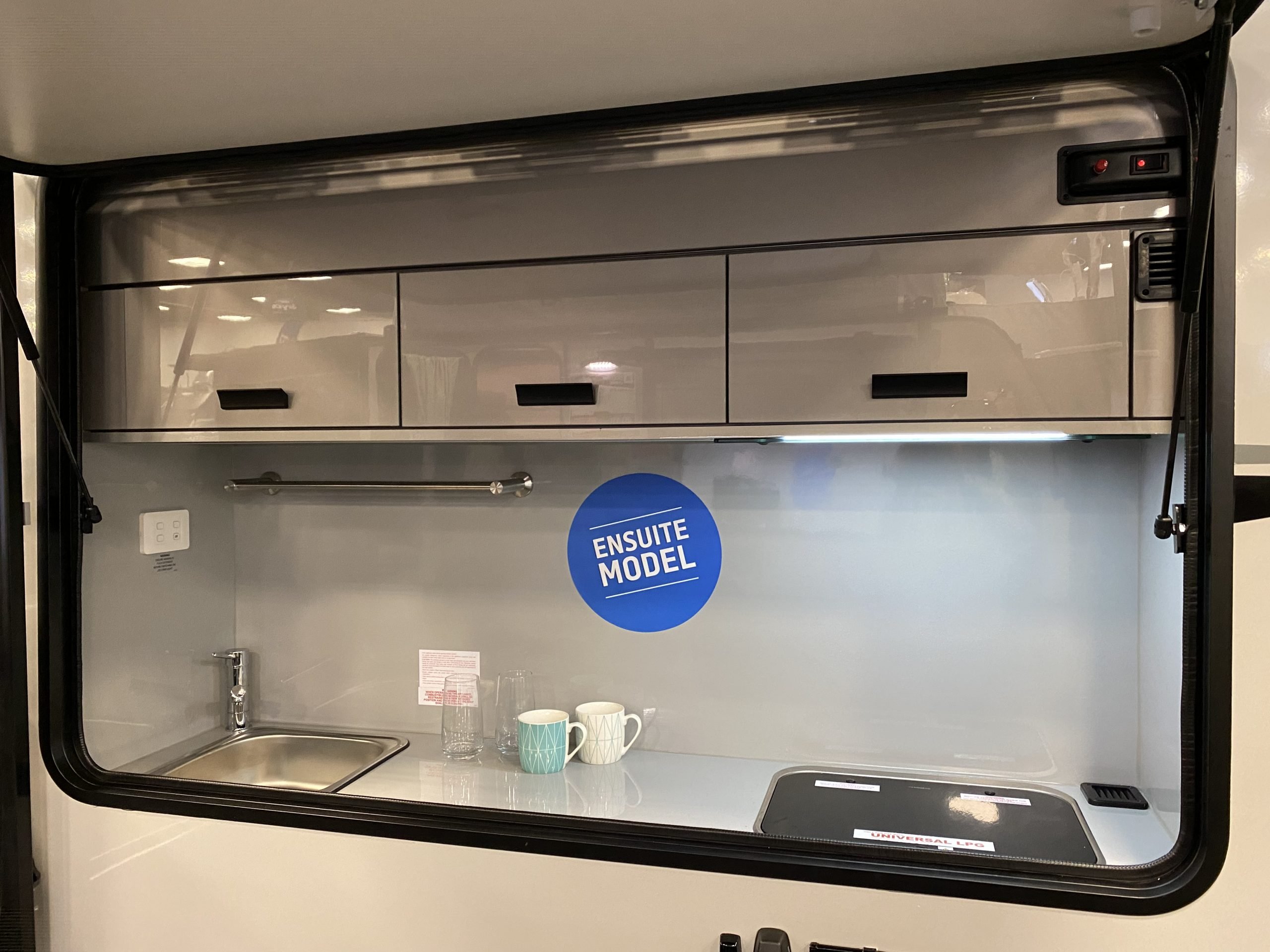 The CrossTrak Hybrid's combination ensuite is located at the rear and utilises the space well in this compact model. Large amounts of storage are available underneath the bed, while overhead cupboards alongside the bed provide further storage options. And there's ample LED lighting throughout.
Outside is where the CrossTrak Hybrid delivers that connection to nature. A large canopy door opens to offer a fully functional external kitchen with gas burners, stainless-steel sink and storage for all those culinary bits and pieces. Above is a fast action rollout awning for more protection. The large front opening hatch gives way to a slide-out for a portable chest-style fridge, and the clever addition of a drop-down cantilevered bench offering the perfect location for a portable BBQ.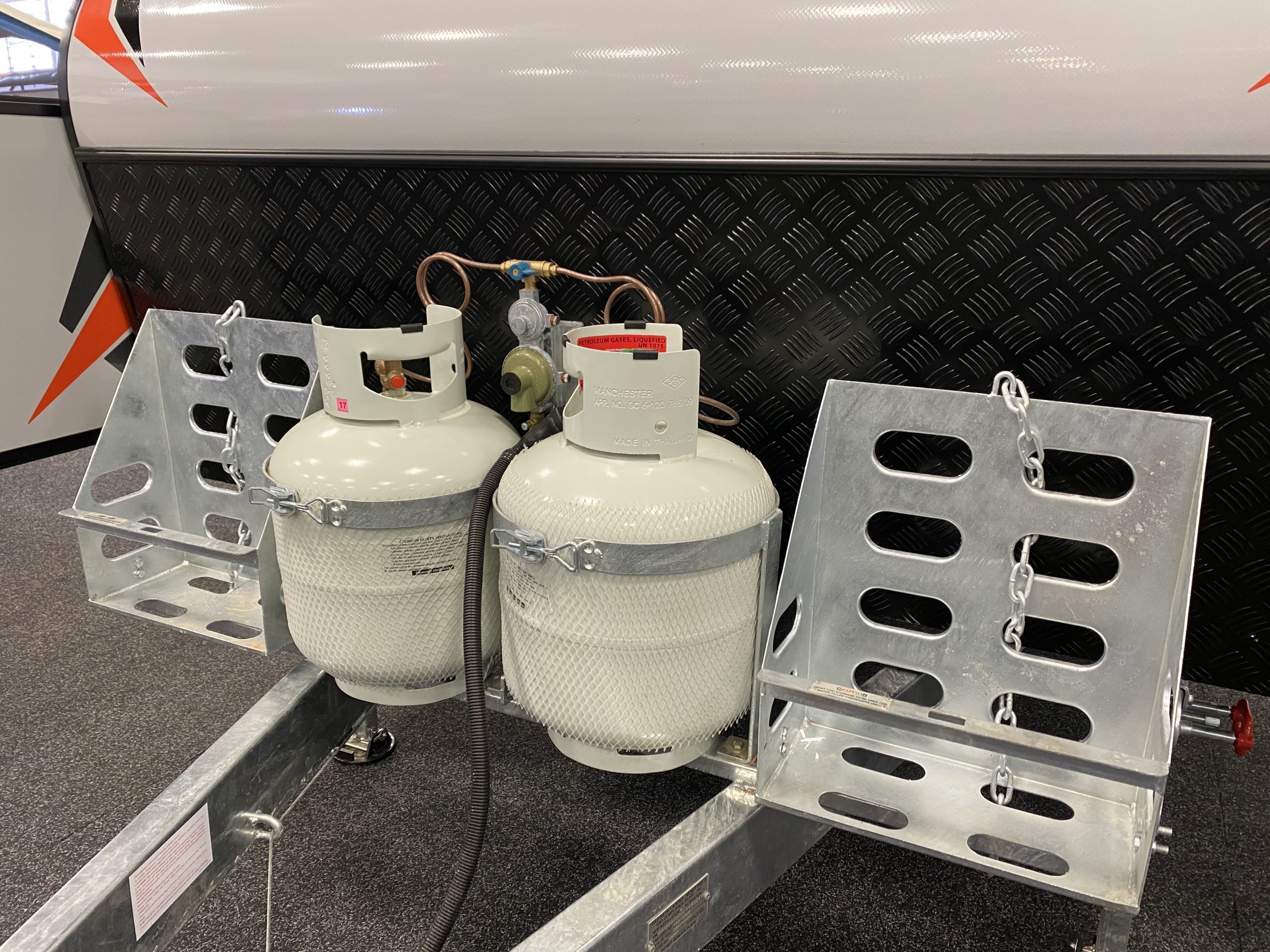 Other features include two 80-litre water tanks, a 100 A/Hr deep-cycle battery and a 150W solar panel. A battery management system utilising smartphone technology to monitor solar and water levels is also available.
Click here for more information and specs.