If you want to tackle off-road with a motorhome you don't need to go large or go home. Here's why less is so much more with a compact 4X4 motorhome
Choices, choices
Heading off-road throws up a raft of questions and for some people, worries; particularly if they've never been off-road before. And off-roading with an RV begs more questions while most of the answers lie in the area of driver skill, or even bravado. If you have neither, then you might never venture off-road. You might not want to – and that's cool, but Australia runs out of bitumen long before the attractions do.
Let's backtrack a bit. We know you love caravans, maybe own one too and while the overwhelming marketing is that many of the newest vans are off-road designation, big and well equipped, yes, but, for some people, towing is actually a limiting factor. I know, right? Sure, a large motorhome might overcome the spacious accommodation to live in, and no-towing factors, but seriously capable off-road motorhomes are heading into the six-figure sums, and sums that don't often start with a one, either. Of course, a four-wheel-drive used to tow the van can be uncoupled and taken off to virtually anywhere your Skill 2.0 or your Bravado GTX might reach. But what about another way? One that almost rolls everything into one. We give you the compact 4X4 motorhome.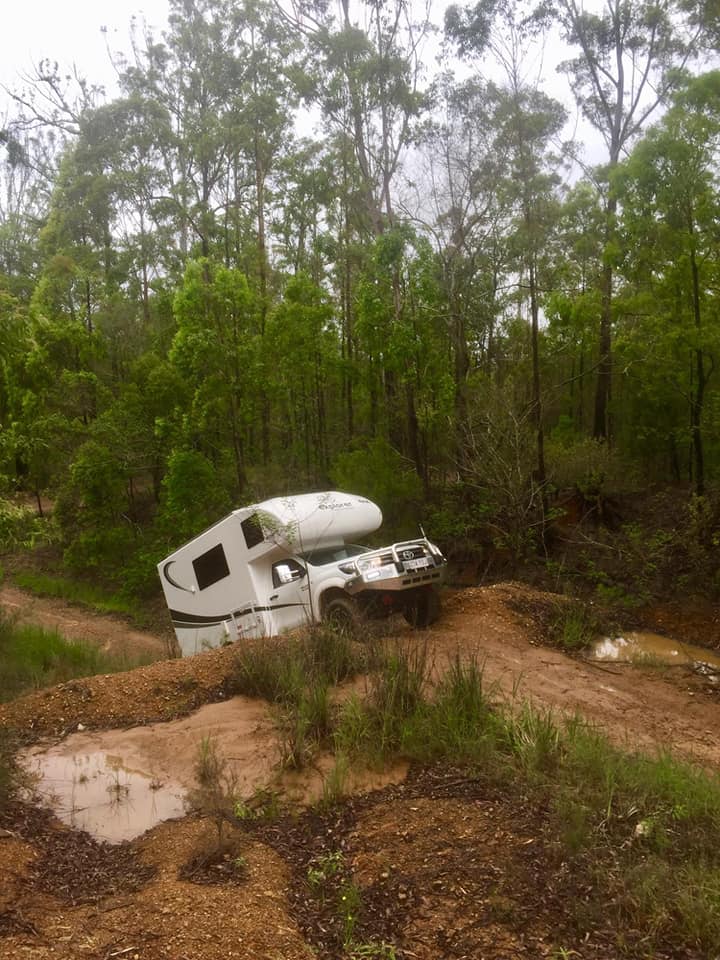 The basics
It's all in the chassis and the drivetrain. The obvious choice for a compact motorhome is a popular ute. Whereas the most accessible, read smallest, off-road-oriented motorhomes usually ride one of the three from Mercedes-Benz, the Sprinter or maybe a VW Crafter or Iveco Daily, at their shortest wheelbase (3250mm Iveco Daily), these van chassis are longer than the average mainstream ute, such as the Toyota HiLux (3085mm) or the Ford Ranger (3220mm). These two are the base vehicles for Explorer Motorhomes, based on the Sunshine Coast, that brings boat-building tech to the scene and even offers a six-wheel conversion model.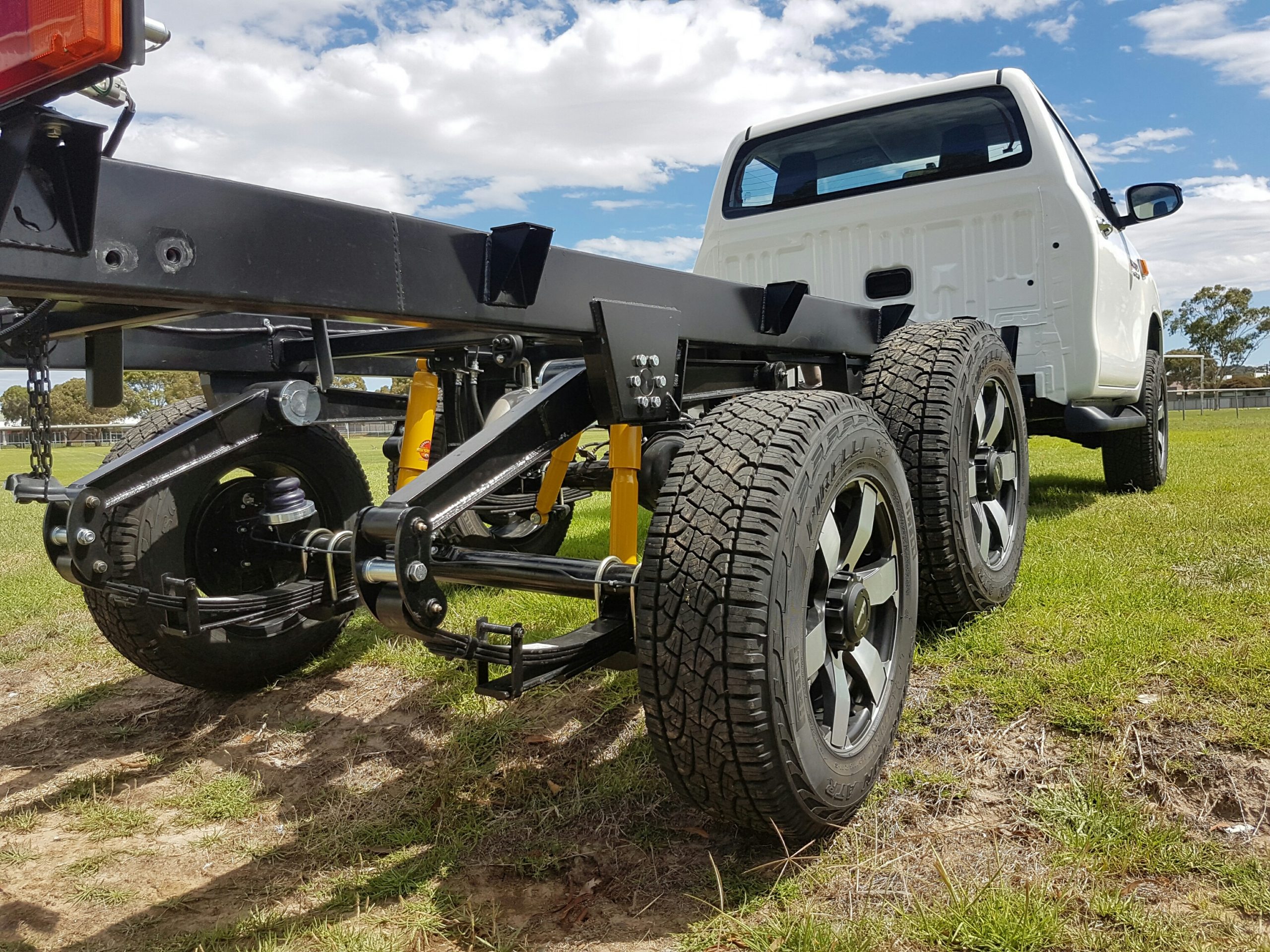 Above: Explorer with six-wheeler military tech from Multidrive Technology
What's more, the operation is familiar, car-like, rear vision is compromised in the rear-view mirror only, and a rear-view camera solves that issue. Apart from your new vehicle's height, there's not too much to worry you in terms of dimensions. Since most popular conversions of this type are two-bed offerings, then you will have to forego the dual-cab ute models because that's where your living space goes. Nothing's impossible, of course, but custom costs dollars.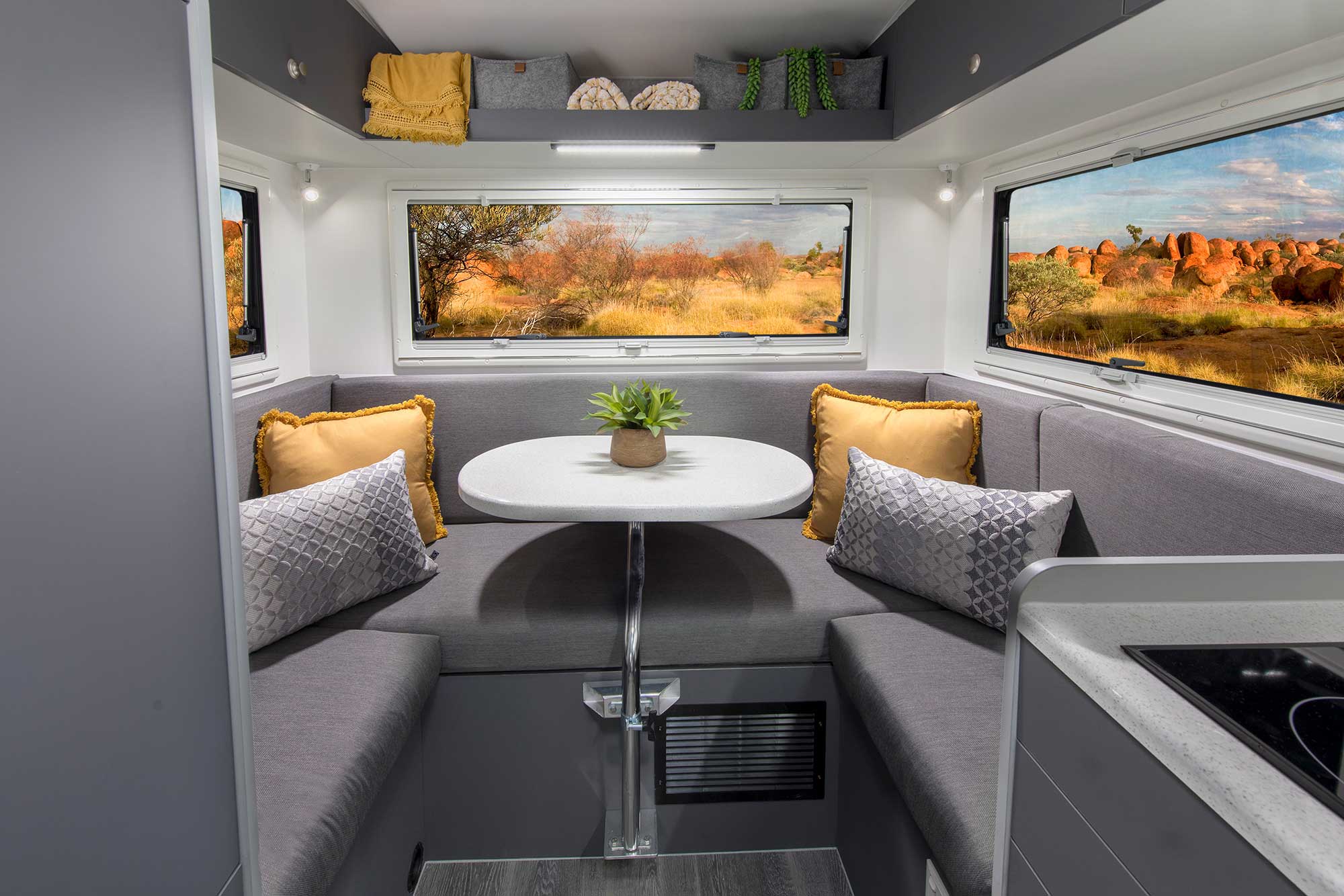 Above: Explorer's Pathfinder model lounge and well-lit dinette
Equipment and appointments
To make the most of a smaller interior then you need careful execution. As with caravans, there are two schools of construction, traditional frame and panelled design from makers like Suncamper or Sunliner, and the one-piece mould design favoured by Explorer. With the only openings in the vehicle designed to do so, the aim is dust ingress prevention. All models need to have flexibility and strength as befits their job description. Bed options range from north-south, east-west double or queens and several twin-single options. You won't have to forego an ensuite either, with cleverly designed facilities to suit the options list you're given pre-purchase.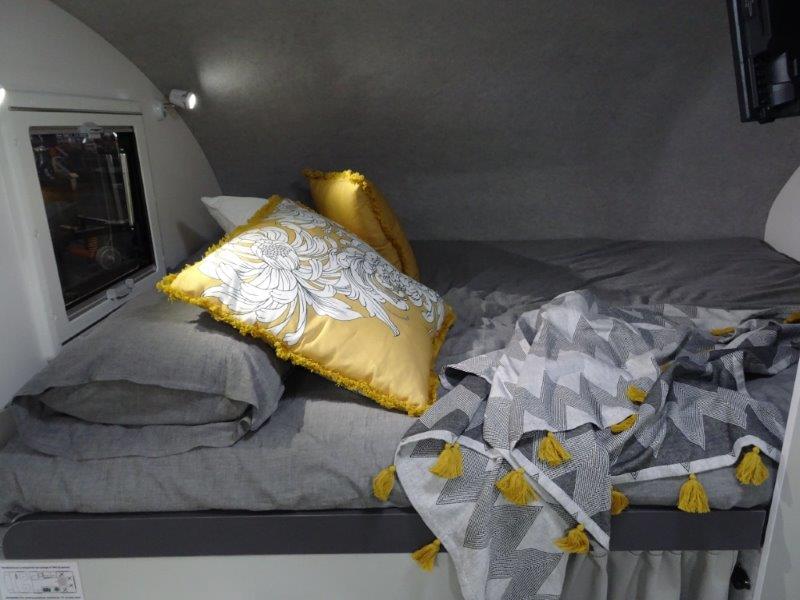 Security
The issue of security is more important to some than others. To solo travellers, especially female adventurers, vehicles such as this appeal because they're not only easily driven but with cab-to-motorhome access, should the need arise to vacate a site then escape doesn't require leaving the safety of your vehicle. Since you chose this type of off-road vehicle to reach more remote places, then it's more likely you will be free camping, so the sense of personal security may be heightened.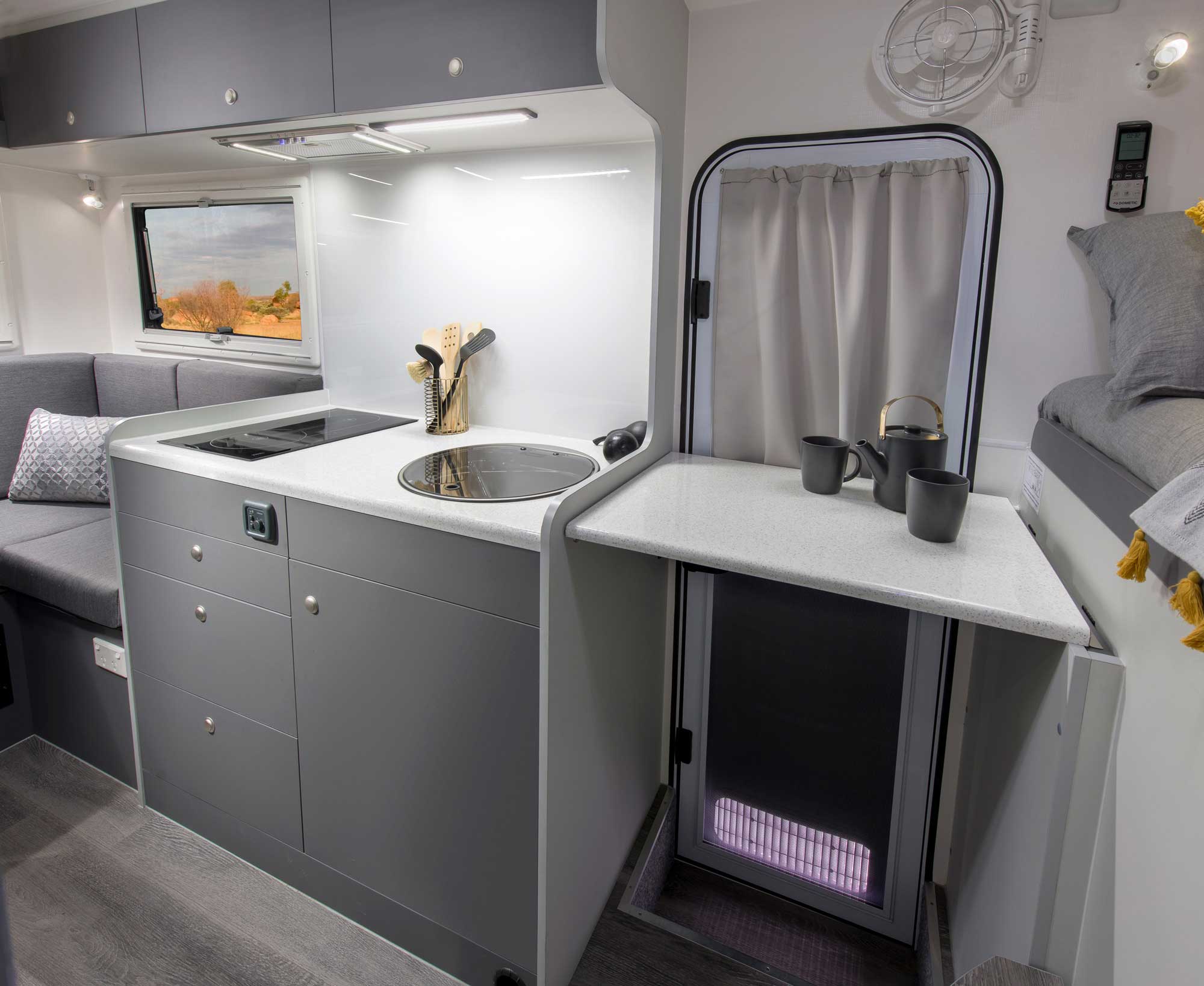 Interiors make adaptions like this Explorer straightforward but not spartan!
Associated costs
As you go up from the basic vehicle, your tow car, maybe, then you have to add on more costs. Added registration cost, insurance costs, possible storage charges if your RV isn't used often, fuel use is higher with a more substantial motorhome, or truck and, of course, towing a van. If you elect for a vehicle that takes you into a different licence class too, it's likely you will have to pay for training and/or a licence upgrade. Any kind of driver training, however, should be viewed as an investment, not an impost – self-improvement never hurt anyone (except that candle healing session, but we're getting over that, slowly).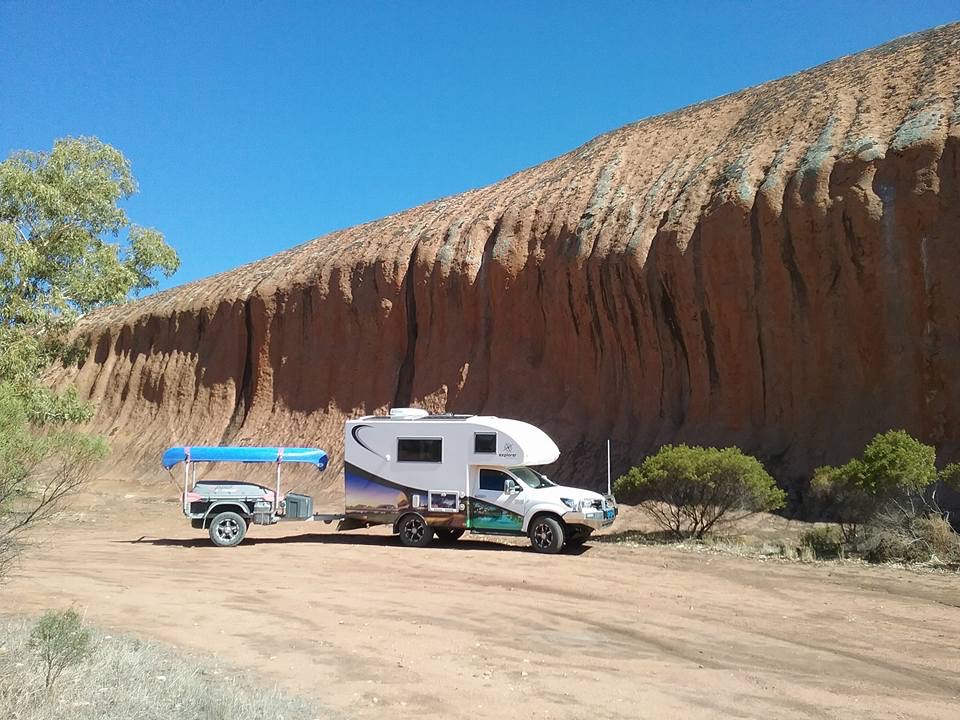 Towing
Okay, so we mentioned that you might choose a compact motorhome because you don't want to tow anything. But if you do want to tow a boat or bikes or a smaller trailer, then you can capitalise on the towing capacity of your base vehicle and bring toys behind the smaller motorhome. According to Explorer, you can tow up to 1500kg (with brakes) and off-road too. We know these types of road trains are illegal.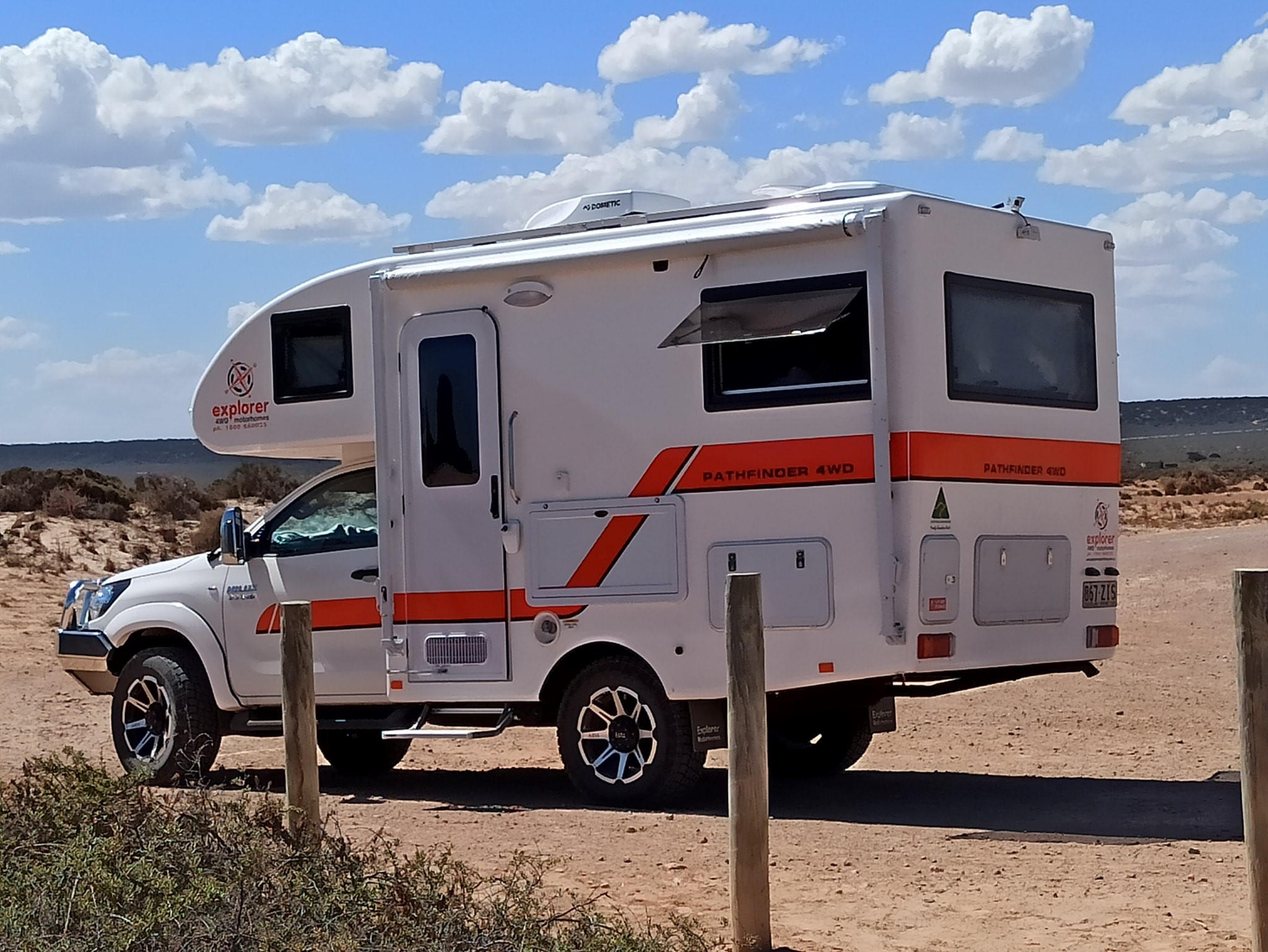 Access
We also know you want to reach those awkward spots, that's why you're reading this. But those difficult destinations can be city car parks, shopping centres, restrictive camping sites, and even the quick coffee stop in a small town can present a challenge. Don't tell me you've never driven on to somewhere else because parking the whole rig just looked such a chore. The compact motorhome means that: Virtually any parking spot will do; a no-through-road presents little obstacle to turning around, and you're not going to possibly block access at an attraction you want to visit if (towing a van) you cannot leave the van anywhere else.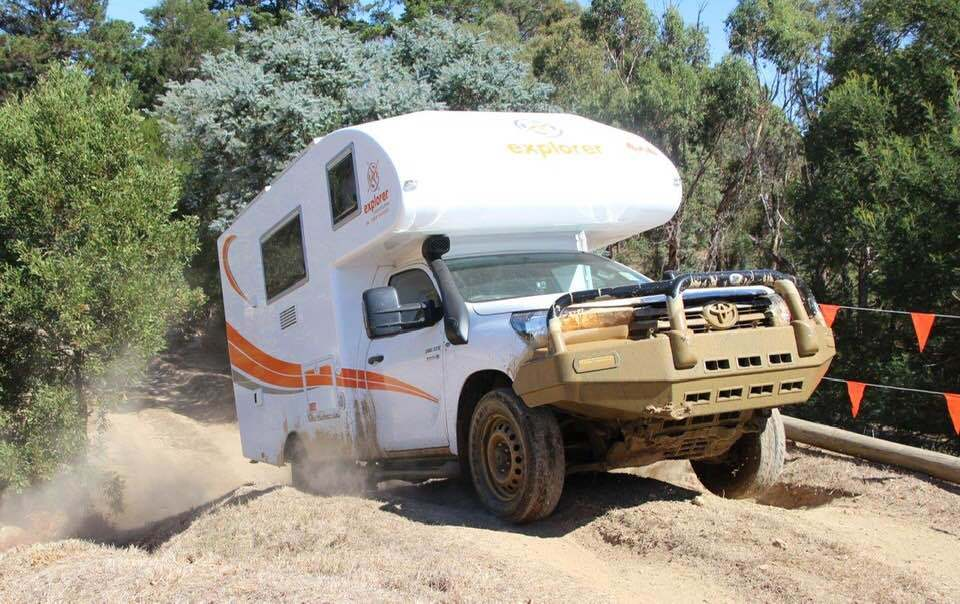 Off-road ability
This one stands to reason! The vehicle you choose as a base loses none of its ability due to the motorhome construction on the back. The limiting factors will be weight, and you will comply under second-stage manufacture rules anyway with a new GVM. You won't be overloading the ute's capacity, and you will undoubtedly gain full traction at the rear, as opposed to with an empty tray! The second factor will be rear overhang, and if you've found the right manufacturer, this will be built in to give you as good a departure angle as is possible.
Conclusion
The key to adventure is just getting out there and the compact 4X4 motorhome gives you another option. Whether it's for you is another matter – you can try before you buy, remember, to see if it suits. But if you don't want to tow and still take lots with you in comfort, then you might see why less is so much more with a compact 4X4 motorhome.