If reversing your caravan is not your strongest skill or you want to just avoid being threatened with divorce on your next caravanning holiday, then Reverse Mate may be the answer to your prayers.
A couple of years ago, we were on our way up the Stuart Highway and we pulled into Spud's Roadhouse in Pimba.  Many readers will be familiar with Stud's as it is a popular free camp and refuel point on the road through Central Australia. Anyway, we pulled into the camping area which is nothing more than a huge rectangular space.  There's no trees or marked parking spots.  Generally, most people just back their caravans perpendicular to the surrounding fence.  It's easy and ensures there's plenty of room for everyone.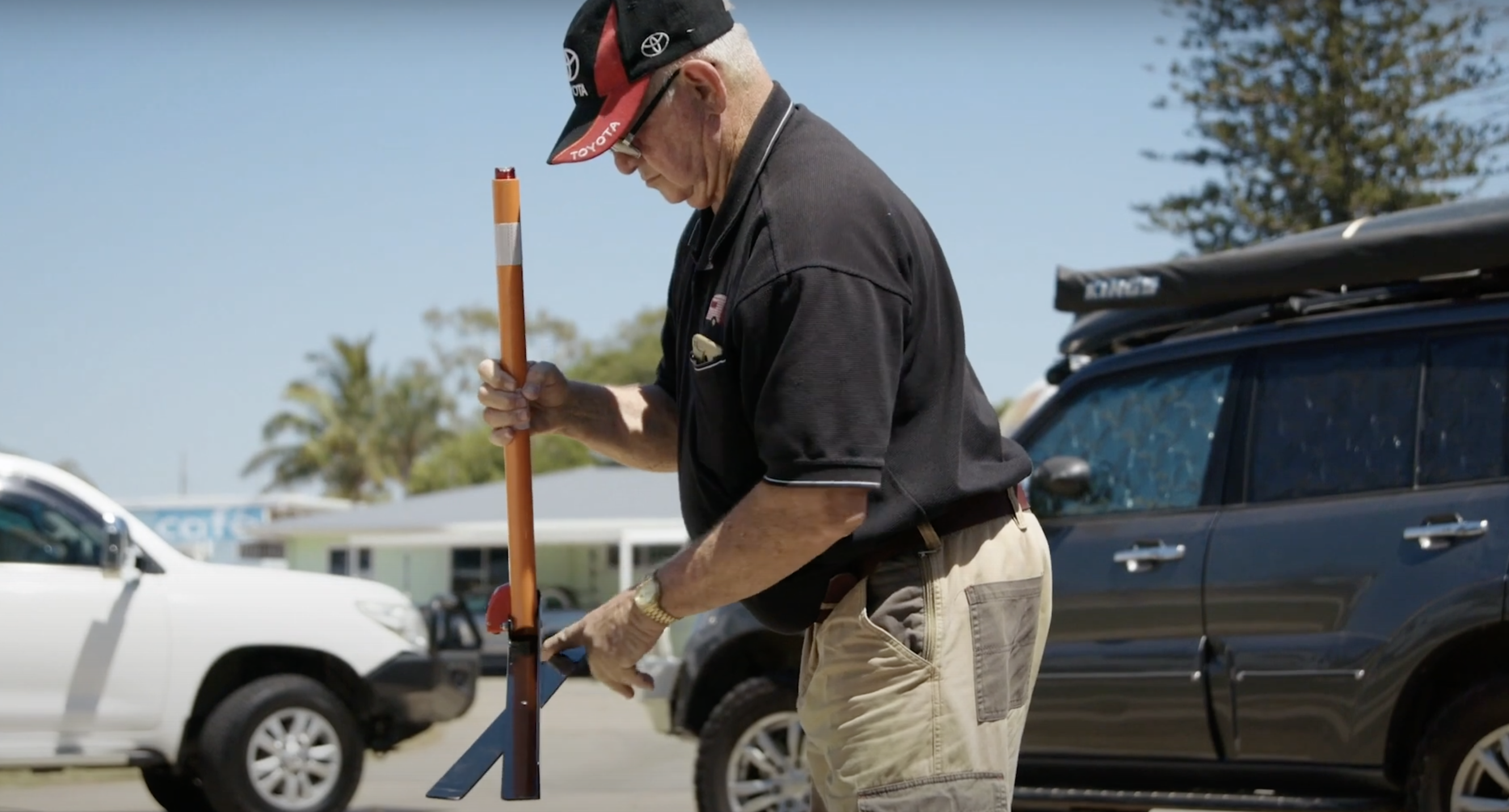 Now, when I say is easy to park there, I probably should qualify that by saying it is easy for most caravanners. On this particular occasion, it was far from easy for one bloke. It took him 40 minutes, 15 attempts and a near divorce situation with his wife before he finally managed to get the van into position. And before you say, why didn't you go help him, he had two other mates there trying to give him a hand.
Reversing a caravan can be very difficult for many drivers, even in the best of circumstances.  Hell, Kylie and I have had occasions where we feel our parking efforts look like its amateur-hour at the caravan park. And if you have managed to assemble a peanut gallery watching your every manoeuvre, these are the times when even the best driver is likely to stuff it up completely.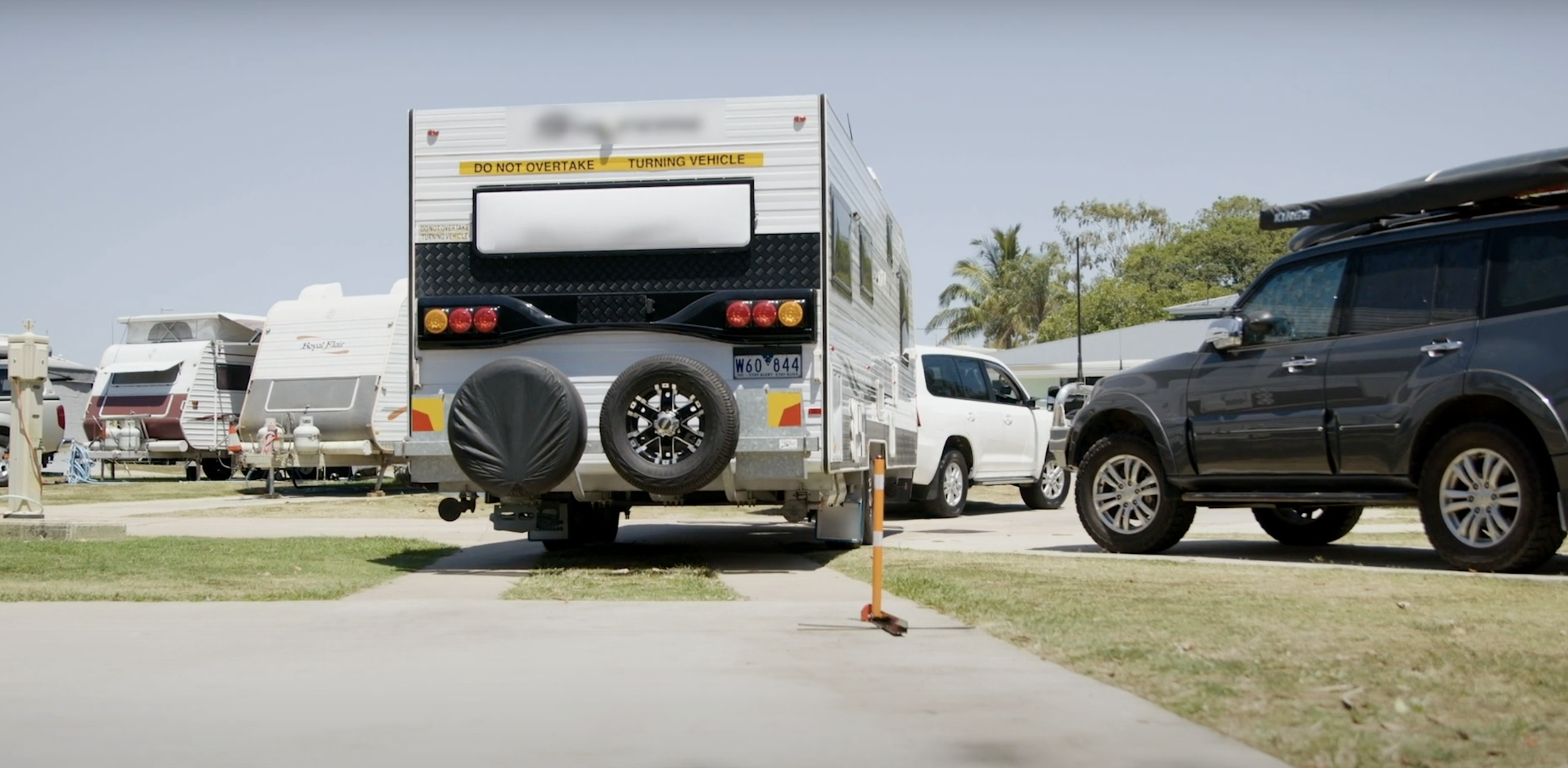 So if you're tired of watching your partner flapping his or her arms around like a lame turkey while you entertain an audience, there's a new product about to hit the market that may just be the answer to all your needs.
Reverse Mate is a simple-to-use and practical system that is claimed to make reversing a caravan or camper into any site easy and safe.
The system consists of two highly visible, lightweight, aluminium marker poles that include LED lights for night time parking.  By following the instructions and obtaining critical measurements for your particular caravan, you can set up the markers in the prescribed positions at your next caravan park site.  These positions mark the pivot point and rear position of the caravan when it is perfectly aligned on the site with the awning extended.
This video below explains how the system works.
When I first watched this video, I thought the system was overly complicated but, after watching it again, I realised it is actually a very logical approach and, once you've performed the initial measurements, it should be very quick to set up and easy to use. I dare say if you follow the instructions and set up the Reverse Mate correctly, you should be able to reverse onto your site first time, every time.
Reversing your caravan into a site is a skill that requires lots of practice to get right, and even then, you don't always nail it every time.  For occasional caravanners or solo travellers, the Reverse Mate could prove to be an invaluable tool.  Even if you're an experienced caravanner, it may help you to avoid those occasions when you stuff it up completely, entertain the onlookers and feel the need to download the divorce papers.
Reverse Mate launches officially on the 17th December, just in time for Christmas.
For more information, visit the Reverse Mate website
Safe Travels.