Add these awesome fishing spots to your list
Whether you're an avid fisher or new to casting your line, Sydney is a wonderful place to be when you're a fisherman. It's blessed with a selection of coastal spots and waterways to practice responsible fishing. To save you precious time that could be spent wrangling a fish out of the water, we've listed five of the most epic fishing spots near Sydney.
First things first
Before you cast that line in, make sure you've got a recreational fishing licence. When fishing in the freshwater or saltwater of New South Wales, you are required by law to pay the NSW Recreational Fishing Fee and carry a receipt showing the payment of the fee.
This applies if you're:
Spear fishing
Hand lining
Hand gathering
Trapping
Bait collecting
Prawn netting
In possession of fishing gear in, on or adjacent to waters
You can purchase your licence for a mere $7 for three days, $14 for one month or $35 for one year. If you're really committed, it's $85 for three years.
Now onto the spots.
Grays Point
Where Port Hacking turns into the Hacking River, known as Grays Point, you'll find a supply of whiting, bream and flathead. These sand flats and mangroves are just a short walk from the eastern end of Grays Point Road. The ideal time to go is during the rising tide, or during low tide if you're looking to source some yabbies.
If you want to cast your line in from the shore, Swallow Rock Reserve is only slightly up stream. Try your luck at both and see which yields the most fish.
Gladesville Wharf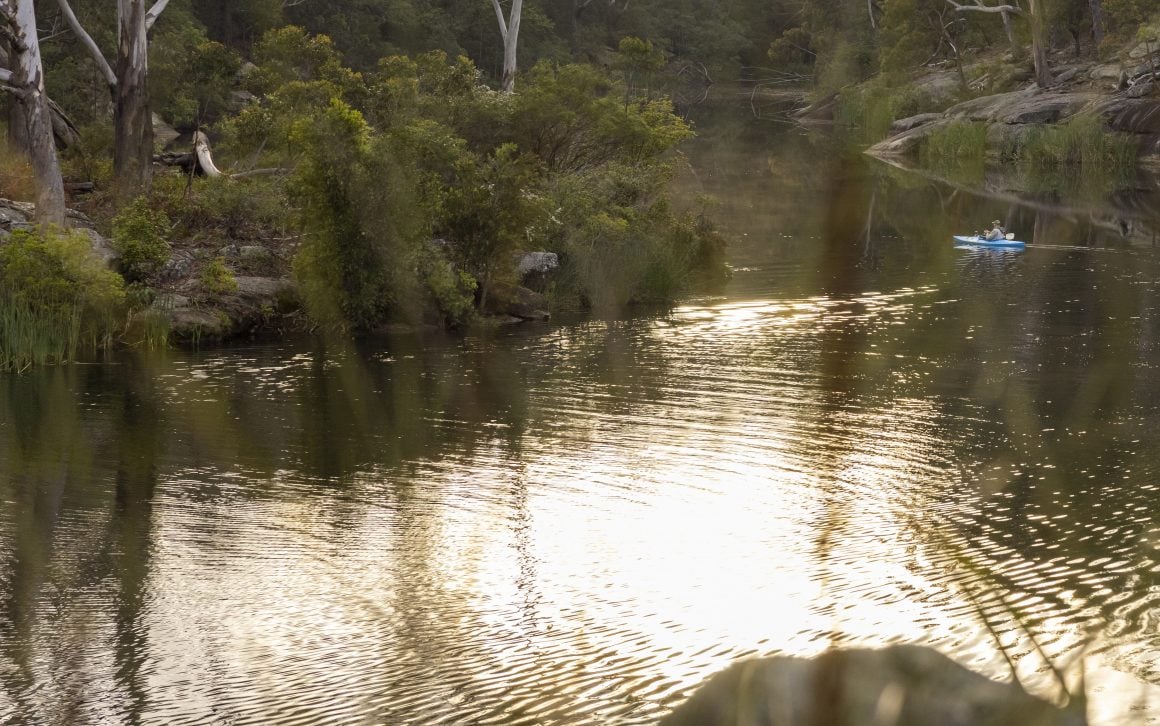 If you're fishing to show off your catch on Instagram, Gladesville Wharf at Parramatta River is the spot you may just reel in a trophy catch. Fish for fun during the late evening, casting out from the northern bank. One thing to be aware of is that these waters are known to be polluted. Anything you catch needs to be caught and released back in due to elevated levels of dioxins. This freshwater spot houses mulloway, flathead, yellowtail and bream.
Cooks River
For an early evening fish, head to Cooks River, located at the northern point of Brighton-Le-Sands beach. If you're hunting for bream, trevally, snapper, whiting or salmon this epic spot is where freshwater and saltwater meet, so you never know what you'll catch!
Manly Dam
This heritage-listed dam is located roughly 15 minutes outside of Manly, near King Street with a reservoir extending into Allambie Heights. This freshwater dam is ideal for those flicking in their rods hoping to pull out Australian bass, as well as silver perch, carp and redfin.
This spot is particularly popular with novice fishers. Section 4 near the wetlands is considered the best fishing spot, especially at sunset.
Boat Harbour Aquatic Reserve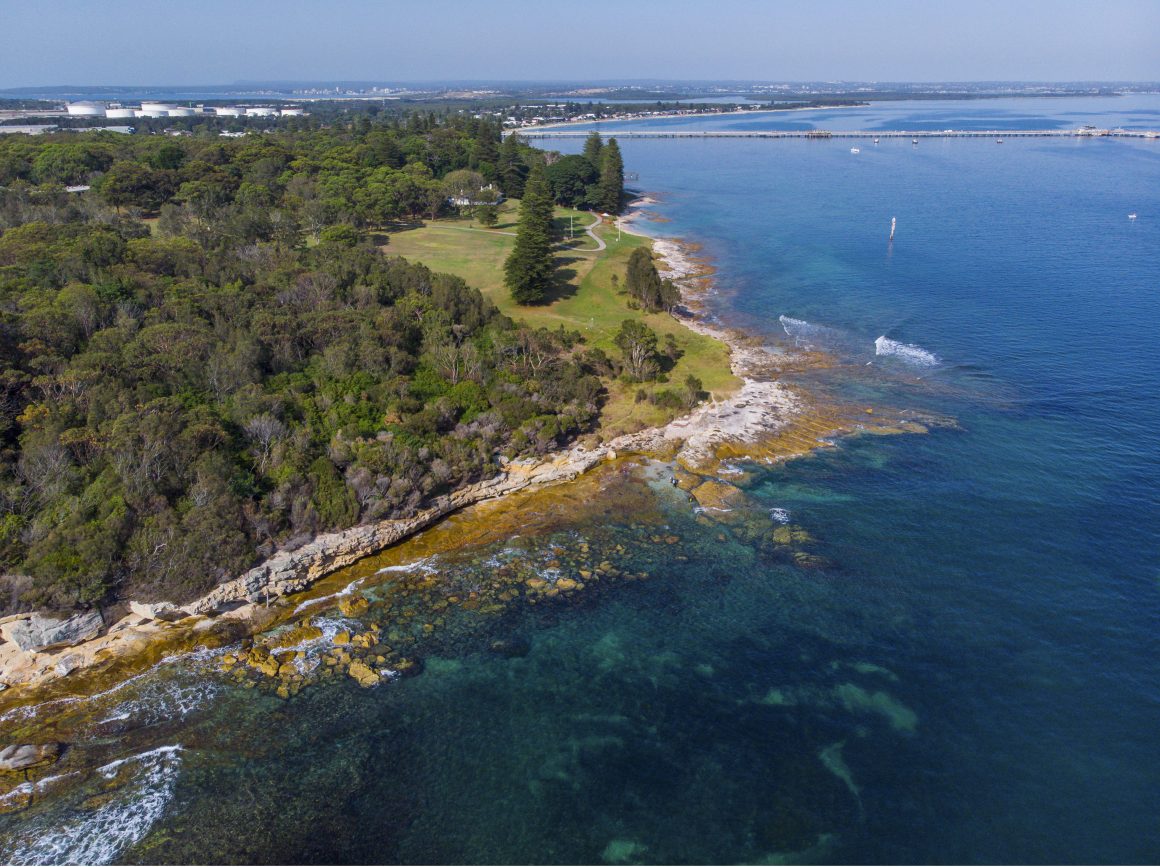 If you're a spearfisher, Boat Harbour Aquatic Reserve is an incredible spot for shore diving. Located beyond Greenhills Beach, you'll be able to score some whiting, bream and flathead. Keep in mind that this area is now a private spot. You'll need to pay $30 for a daily pass to attend on top of your fishing licence. When spearfishing, stay at least 50 metres away from others and don't carry a loaded speargun in crowded areas.
This small selection of five spots is only a taste of what Sydney has to offer for the fishing community. Whether it's sunrise, midday or an evening fish, there are many areas and different tides to explore.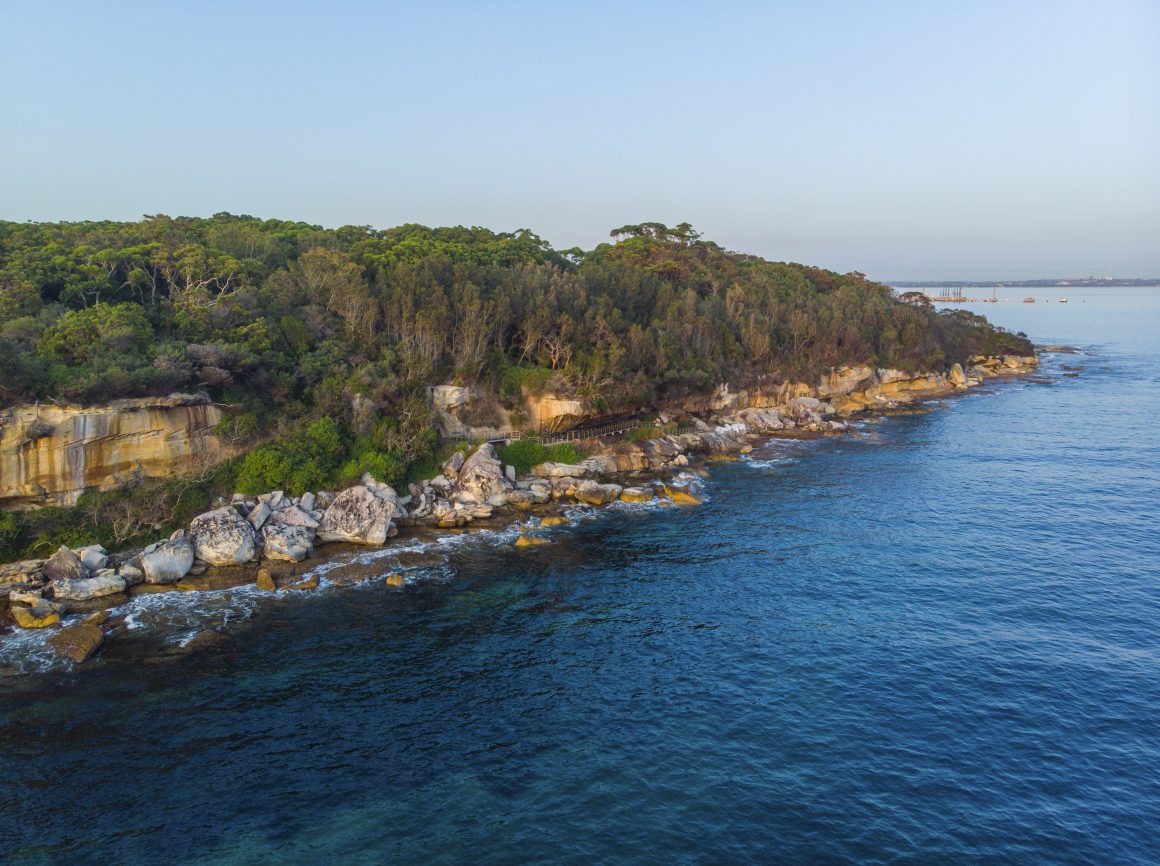 Pssst: If you're looking for a new boating spot, make sure to read these awesome boating spots near Hervey Bay.