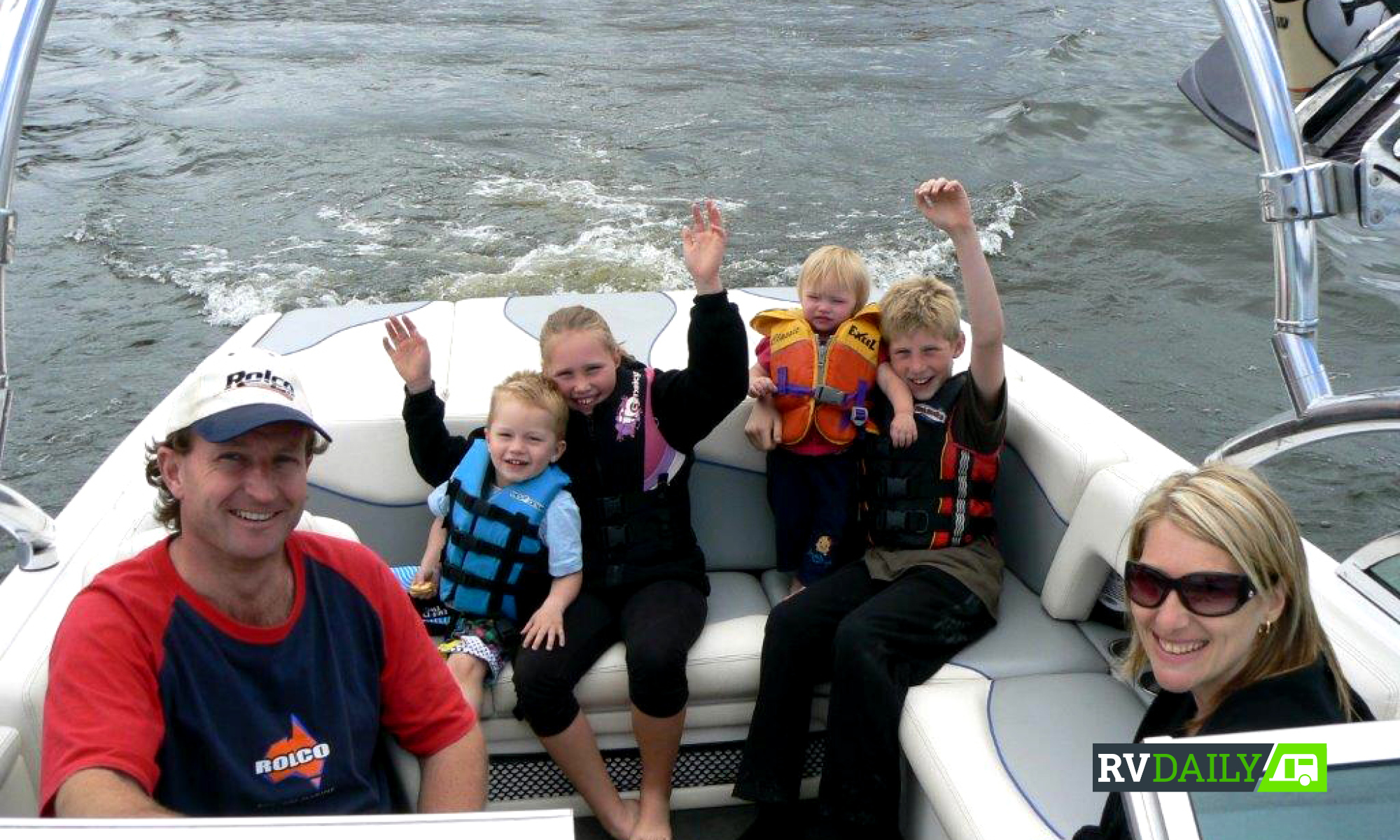 We've been chasing fish since the dawn of time, so isn't it also time that the tech generation had a crack? Let's have a go with family fishing – or how you can bond with the kids and stay sane.
I laughed out loud from my editor's brief for this story, "There's many readers like me, not a fisho. I fear taking my young bloke fishing because I don't know what I am doing, which leads to stress and arguments out of feeling like a crap dad. We have two newish rods and some gear but I don't wanna look like a dick; which is partly why dads stop playing – the fear of looking daft is exactly what your kids want!" It's honest – and very true!
Let's see if we can help a little. My old man, bless his soul, had me fishing before I could walk. Was he a good fisherman? Nah, not really. Did it matter? Nope! However, his excitement and our eventual success certainly helped keep my interest. My very first fish was a rather suicidal trout in the Yarra River at Yarra Glen. I still remember the thrill of the float going under as the worm was engulfed. Yarra Glen is now a suburb of Melbourne but it was "a cut lunch and a water bottle" drive back then in dad's old Vauxhall.
We didn't have iPads and iPods, Instagram, Snapsnot, Twitter, Twotter and Twatter, and all the other iStuff that renders much of today's kids partially unconscious. Instead we had BP Spotto and Eye Spy to break up the miles. Mum dished out Kool Mints from a round cardboard tin and instead of a movie on the iPad we looked intently out of the car windows, learning and dreaming of the aquatic action that lay ahead.
Water casts a spell on us all. Bait collection was often more exciting than the fishing. There's puddles for tadpoles, dams for yabbies, cow pads for worms and long grass for crickets and grasshoppers. We scoured the shallows for prawn and shrimp, a bait trap for mullet and crabs, or maybe a bait pump for sand worm and nippers (Bass Yabbies).
It taught us plenty about the wonders of the world around us and first-hand awareness of the "circle of life". Some say times have changed – but have they really? Kids are still kids with sponges for brains and a thirst for new experiences. Maybe it's more about opportunity. Give them a fishing rod and watch their eyes light up. Make sure it's an oldie or a cheapie as it's likely to be stuck in some unusual places and come back in pieces!
Introduce kids to fishing slowly with as much fun and freedom as possible. Yep, they're going to eat mud, get dirty, trip over a rock, eat the bait, get stuck in barbed wire, fall in and learn plenty of life lessons if you give them a little freedom all under the banner of just "going fishing!"
Hungry and cold kids will always get grumpy so plan ahead. Gumboots and mud are as much fun as digging a moat in a sandy beach so give 'em a break to learn for themselves in all conditions. Rewards can be good! Mum always offered sixpence (5 cents) for the first fish, and if she was flush there was another silver coin for the biggest.
Make the time to take the kids fishing. It doesn't matter if it's a couple of hours on the local pier, a day in the country, a weekend excursion or a vacation at a dream location. Sure, there's always lots happening in a kid's life but quality time away from normal confines is always time well spent. Starting on a pier or the edge of a lake or river is ideal. There's always something going on around you. Progressing to a boat is sensational but should be eased into without force.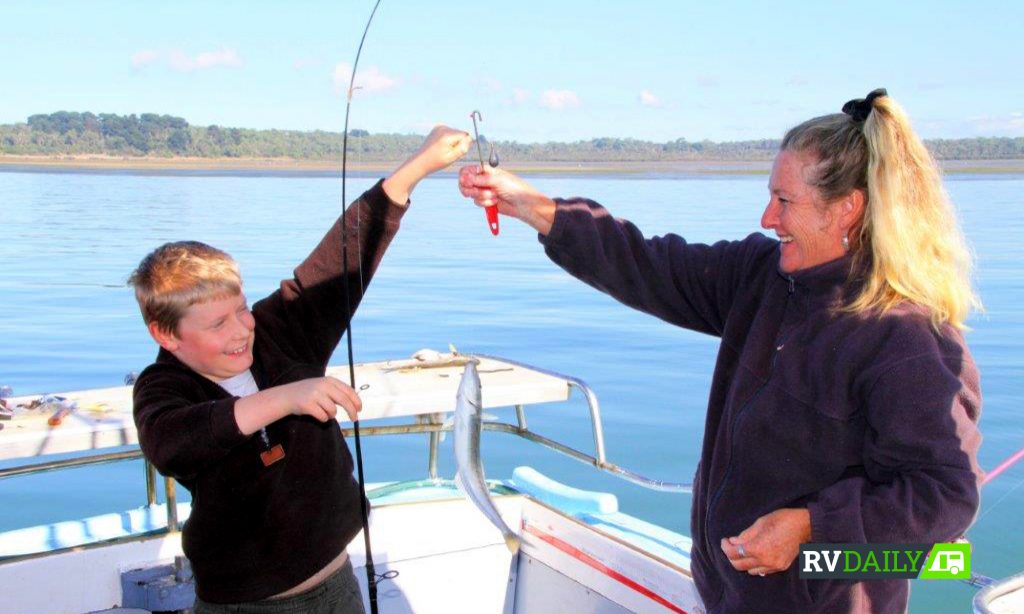 Comfortable life jackets are essential but don't go planning extended trips to start. Bread and butter species like whiting, flathead, mullet and garfish are ideal and the saviour of many outings with the kids. They will play with a poor captured fish in a bucket of water for hours if you let them, but better still it's a terrific time to teach the pleasure of catch and release. If the kids just want to go hooning around in a fast boat then take them, and if they want to bring their friends then even better. It is more important that they want to come back next time than a couple of dead fish in the kill tank.
Kids are under a lot of stress these days and so are we parents. Take some time, de-stress, learn some basics for your area, and most importantly have some fun! Go out and create some memories and maybe, just maybe, you'll find some suicidal fish!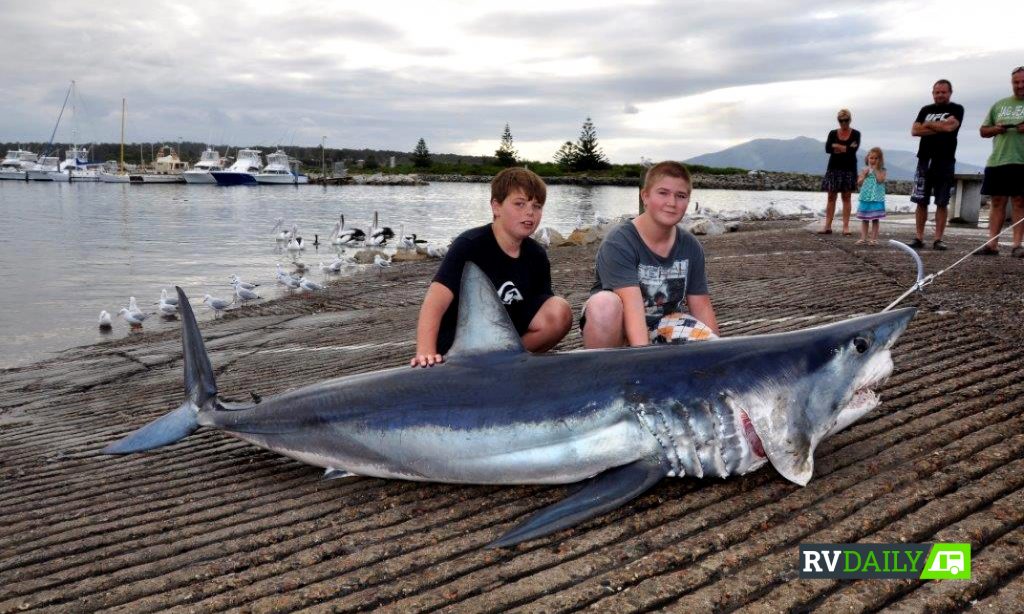 10 TIPS FOR TAKING THE KIDS FISHING
1. Don't worry about feeling like a dick, you always will be to kids – they're cool!
2. Make the time! Kids grow far too quickly – "Life ain't no dress rehearsal!"
3. Teach the kids to cast, but do it in the backyard or deserted park. Learning to cast with sharp hooks is a recipe for disaster.
4. Start with the basics – bread and butter fish such as flathead, bream, Australian salmon, mullet, trevally, tommies, herring, garfish and leatherjackets are fun, in good numbers and relatively easy to catch.
5. Do a little homework on what is available in your area and target the species. Get some advice from the tackle shop or internet; go on a charter or take a mate that knows how.
6. Bait collection can be the fun part and teaches kids plenty.
7. Be prepared. Kids are always hungry but instead of a packet of chips be imaginative. Boil up some hot dogs (or take some in a thermos), light a fire and cook some spuds in foil, maybe a damper or a hamburger – it's all part of the experience. Remember sunscreen, hats and a variety of clothes (including spares as they'll undoubtedly get wet, muddy, torn or lost!)
8. Don't worry about bad music, alien hairdos, bum cracks, hip-hop or backstreet fashion; nor the stupid boyfriend – it will all pass with a good foundation. (I hope!)
9. Try different locations – the local dam, rural lake, a lonely river, a suburban jetty, the surf beach, a coastal estuary or a mountain stream. Go on – it'll do you some good too!
10. There's no pressure, just make it fun and they will want to do it again – maybe next time you'll actually succeed in catching, and not just fishing. But you'll always be a dick to your kids, that's life – just luv 'em and point them in the right direction with plenty of patience!
Words and images John 'Bear' Willis.
Read Next: Family Camp Boredom Blasters