While you might be busy with more adventurous jobs at the moment, don't overlook your DIY hitch maintenance
Arguably one of the most critical pieces of equipment on our vans is the tow hitch. Yet, more often than not, it's completely ignored, as just something that sits up the front of the van or trailer, and as long as you can attach it to the tow rig, she's apples.
Luckily, and I use the term 'luckily' so far tongue in cheek it's near poking out of my ear, we're all stuck at home, trying to dream up new and interesting ways to keep ourselves from going barmy. So without any further ado, we give you the info on how to do a bit of maintenance on your hitch, and included the more prevalent options on the market, in the hopes of keeping you sane, and a way to kill a few hours while we're waiting this out.
Go forth and grease. Or not grease, depending on your hitch!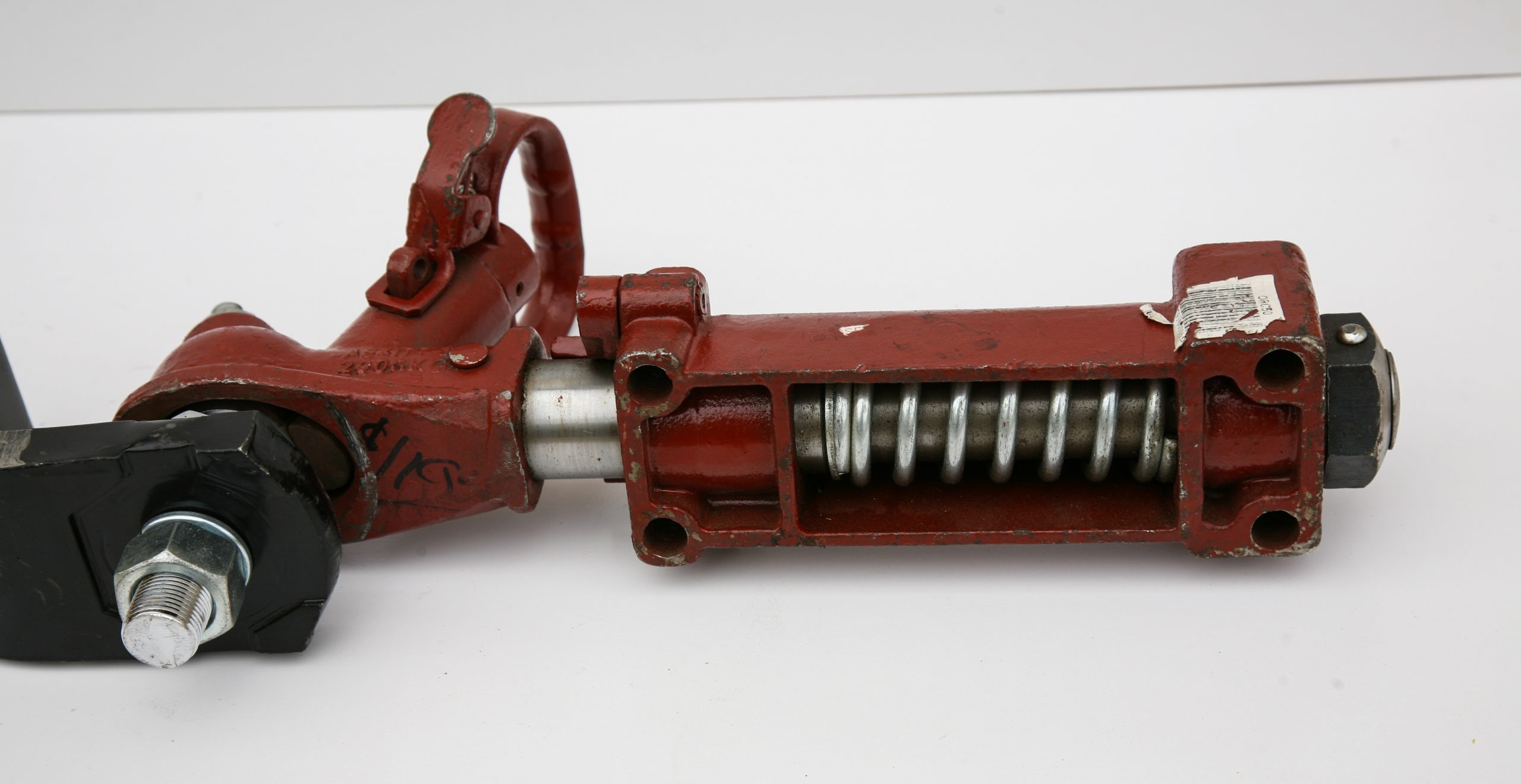 General hitch maintenance tips
Regardless of the hitch you have, there are a few things to look at. First off, how it attaches to the drawbar. Some are welded, some are bolted, and others are clamped. You'll want to check how it's attached.
Welded: Are the welds in good nick and show no signs of cracks? An easy way to help work out if there are microcracks is to look for slightly rusty spots in and around the welds, though a lack of rust is not confirmation there are no cracks.
Bolted: Are the bolts tight and not rusted? Make sure they're proper tight if you're unsure, or there is any play in them. Make sure the threads and nuts are in good nick and not rusted if you can put eyes on them.
Clamped hitches: Again, similar to being bolted, make sure everything is tight, and there is no movement of the mounting hardware or the hitch itself.
The hitch connection itself should be tight, work smoothly, and when you're connecting it to your vehicle, the mechanism should give a solid connection. If there is movement, you'll need to adjust the hitch mechanism to bring it back to tight. Think about adjusting the hitch receiver for a ball-type towing hitch. When it is appropriately adjusted, it should receive the ball and lock on to it, without any movement and with a nice solid, firm connection.
Specific hitch maintenance tips
We've not got the room to list every hitch ever devised; however, we're covering off the most prevalent models on the market. Should your hitch not be included, do a bit of detective work through Google and, chances are, you'll find specifics on your hitch if it is still made by the manufacturer, or a guide to suit.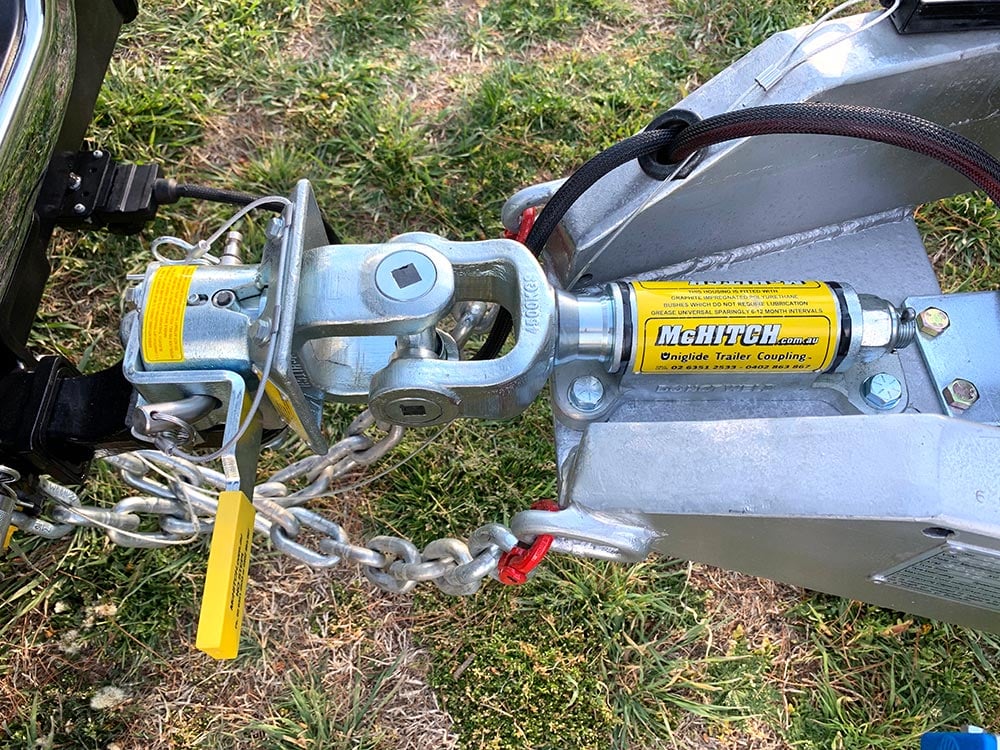 McHitch
The McHitch is possibly the easiest of the hitches to maintain. All you will need to do is add 'dry lubrication', such as Dry Glide (with PTFE) from CRC – you'll get it from most decent auto-parts stores. It contains Teflon (PTFE) and creates a dry lubrication film. You will need to spray this on the McHitch's tapered pin and receiver only. Despite having a universal-joint (uni-joint), the minimal amount of movement that it will go through means it won't need re-lubrication over its life span, especially when considering the use they get on a driveshaft. Nice and simple this one.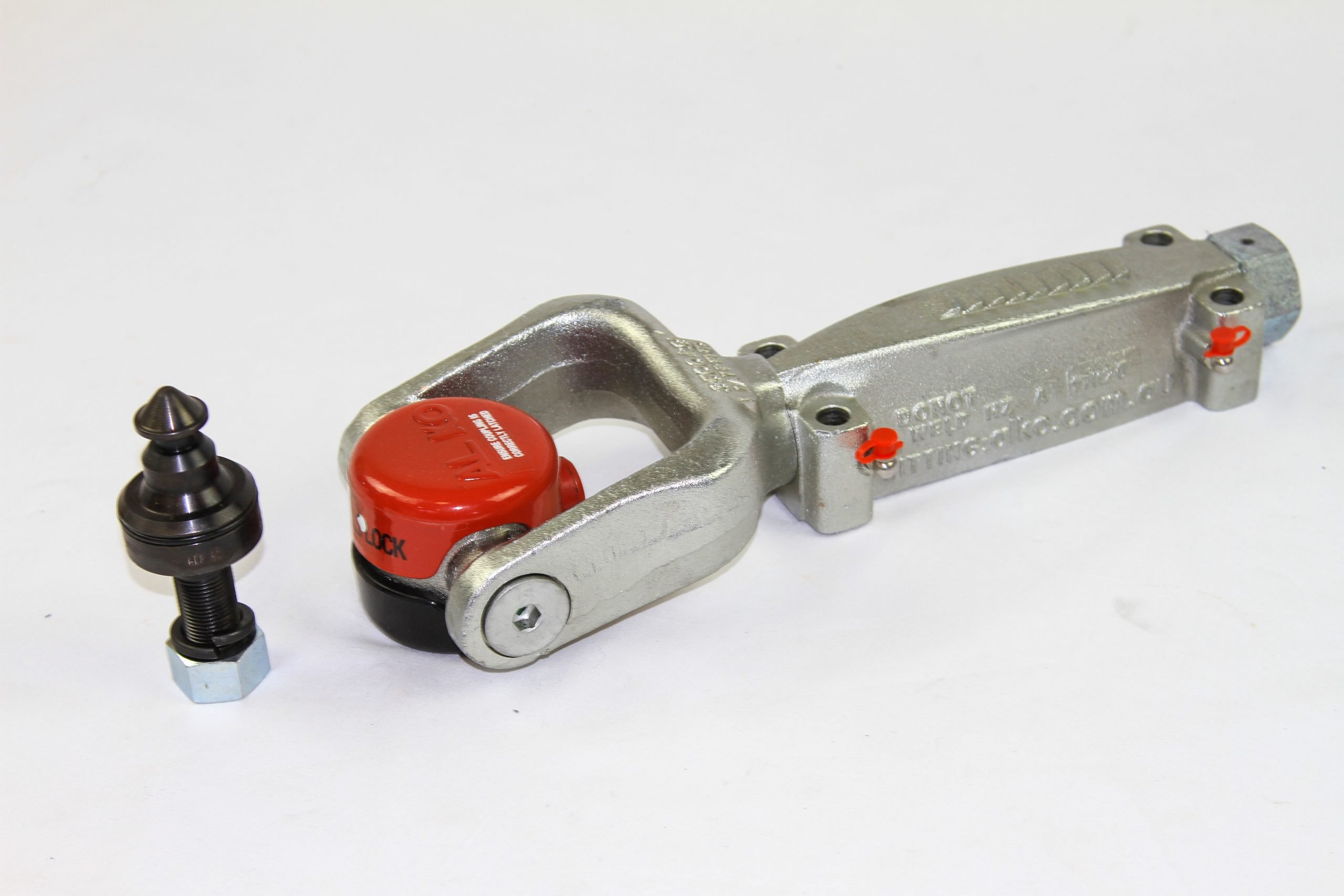 AL-KO
Regardless of the type of AL-KO hitch you've got, they're all pretty straightforward, though we will cover standard 50mm ball coupling further down. Specifically, the Off-Road Pin Coupling, which is AL-KO's most common unit next to the ball hitch, maintenance is just ensuring the tow head coupling is kept clean and clear of dirt and debris (which you can do with the hose), and the hitch shaft has a pair of grease nipples. You'll need a grease gun and some multi-purpose grease within. Simply connect up the grease gun to the nipples, and pump grease in until you begin to see a tough of grease being pushed out of either end of the hitch shaft. Wipe off any excess, and call it done.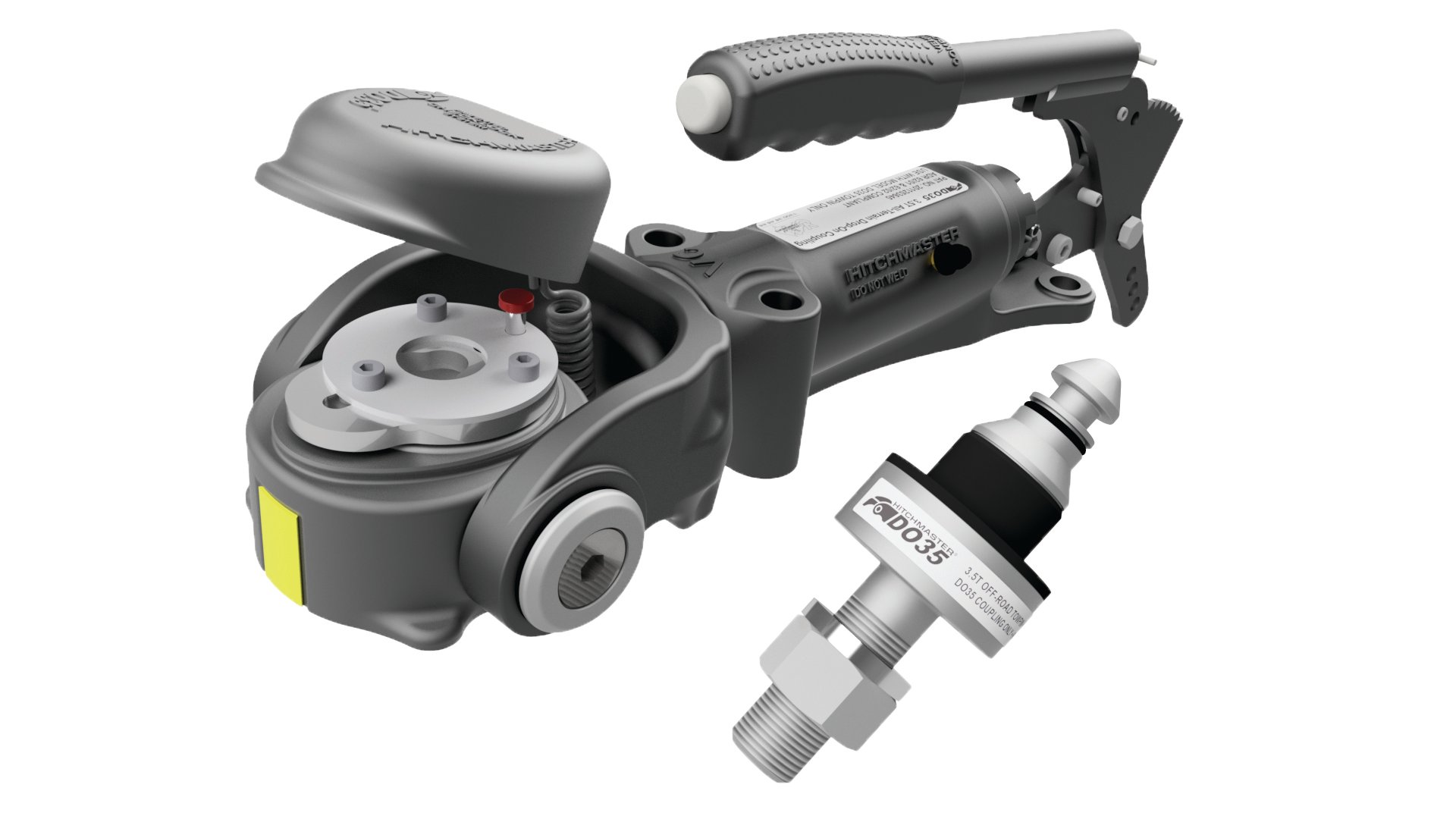 Cruisemaster D035
Next along, we have the Cruisemaster D035 hitch. For the pin and receiver, you'll want to keep them clean, and very lightly greased – the Dry Glide spray from CRC will work well here. From there, you'll want to check the O-ring on the hitch pin, and if it's perished or absent (it happens), replace with the appropriate part – Part number: 18D-D035-101. Next, you'll want to use a grease gun on the grease nipple on the hitch shaft, and keep pumping it in until you see it start to show around the ends of the shaft. It's worth keeping an eye on the pin, and ensure it remains tight. Lastly, it's worth flushing the locking mechanism out with water, to ensure there is no debris within that could stop it locking properly. The D035 is supplied with a hitch cover to help keep it clean.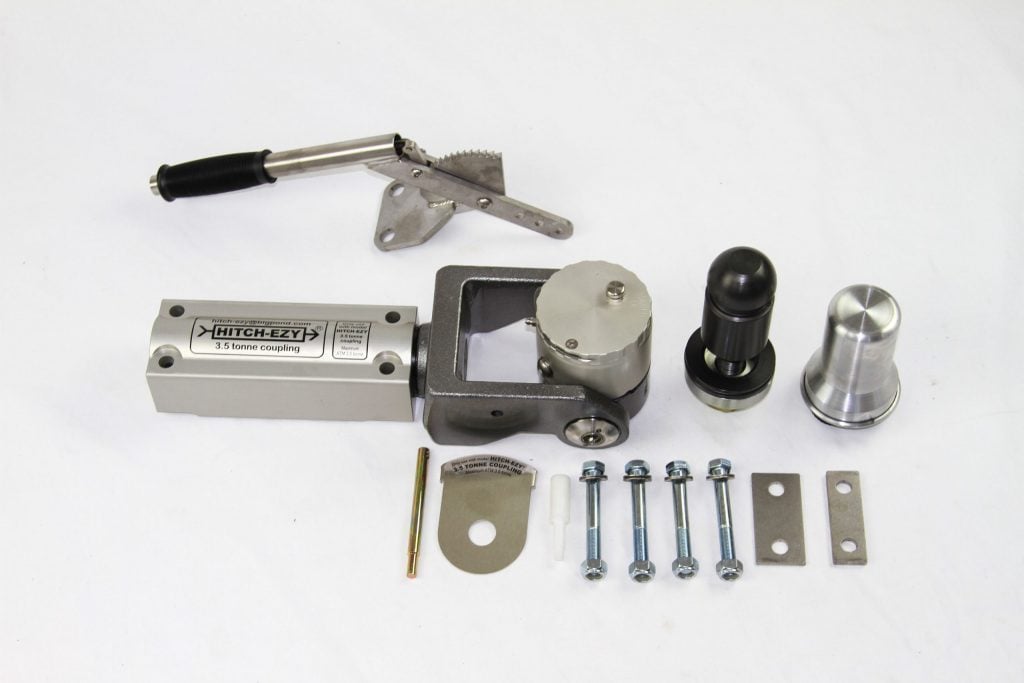 Hitch-Ezy
For the Hitch-Ezy, as with the rest, you'll want to make sure the pin and mechanism are clean and free from dirt, mud and debris. The hitch shaft itself has grease nipples, where a multi-purpose grease can be used to replace any grease lost. Pump the grease in until you begin to see it appear at the ends of the shaft, then clean up any excess and you're away. Nice and simple.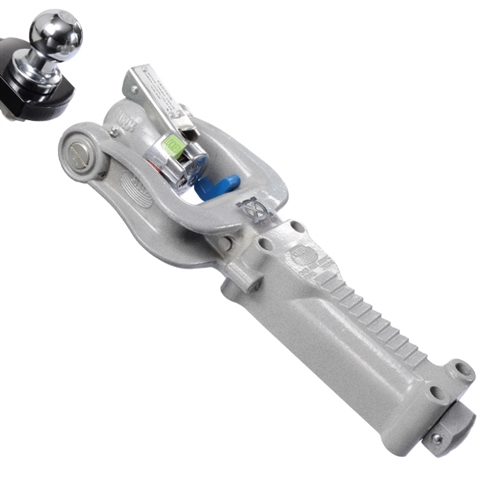 ARK Corp XO Hitch
The XO Hitch from ARK Corp retains your standard ball, however, makes the connection that much easier, and gives full pivoting ability, by way of a uni-joint style set-up. As you'd image, with the grease nipples on the uni-joint, you'll want to give it a generous squirt of multi-purpose grease from a gun. Once it pushes grease out, stop trying to put it in, and clean up any excess with a clean rag. As with all others, make sure the hitch and receiver are clean and clear of any debris.
Standard Ball Hitch
This is the most common, and if you're running an older van, or don't head off-road, you may well have one of this style. Put simply, DO NOT GREASE THE BALL. There, I've said it. The reason is is that it is a very open component (as opposed to the closed-off hitch shafts and hitch receiver like the XO Hitch), dirt and dust will get stuck to the ball, and in the coupling. Dirt, grit, dust and sand mix with grease exceptionally well to make a lapping paste, and will wear away the case hardening on the ball, and weaken its strength. Just keep it clean, and keep any grease or oil away from it. The hitch, however, will need to be adjusted on the odd occasion, so that the connection is tight and firm from hitch to ball. Some hitches have grease nipples, and the same rules apply; a quality multi-purpose grease added to the nipple until it starts to show, then clean off any excess with a clean rag.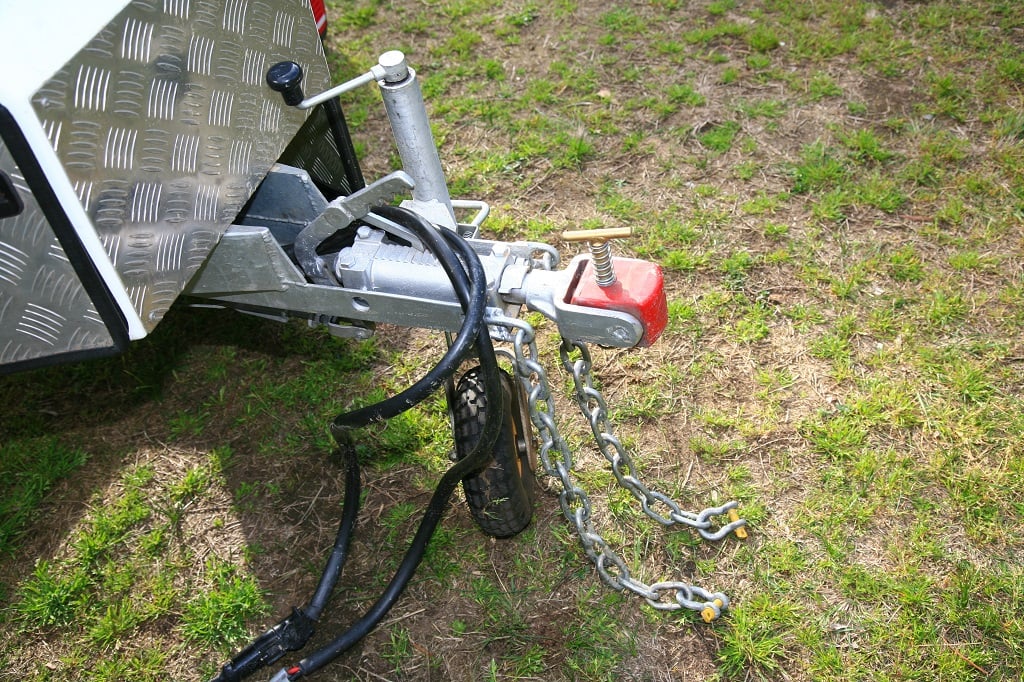 Trigg poly-block hitch
With an off-road Trigg (or Treg) style poly-block hitch, there's minimal thought needed here. Aside from keeping the pin and steel tube in the hitch clean of mud, dirt and grit, just the odd greasing of the grease nipples on the hitch shaft itself is all you will need to do. A dry-lube on the pin will help insert and remove it, however, don't use a wet grease as it will suck in dirt and grit, and make a lapping paste that will destroy your pin and receiver.
While thinking about this, I would suggest trying to limit sun exposure to the poly-block while you're parked up, if it's staying outside. Although the poly block will be UV stabilised, it still won't hurt to keep them shaded wherever possible to stop any deterioration due to sitting in the sun for months on end while we're in lock up.
So go forth, grease (or not grease) your hitches, and hopefully, you'll give your humble tow-hitch more of a cursory glance when we're finally able to hitch up and get away again.
And if you're going to be shopping for a new hitch then read this