Off-road hitchin' made Ezy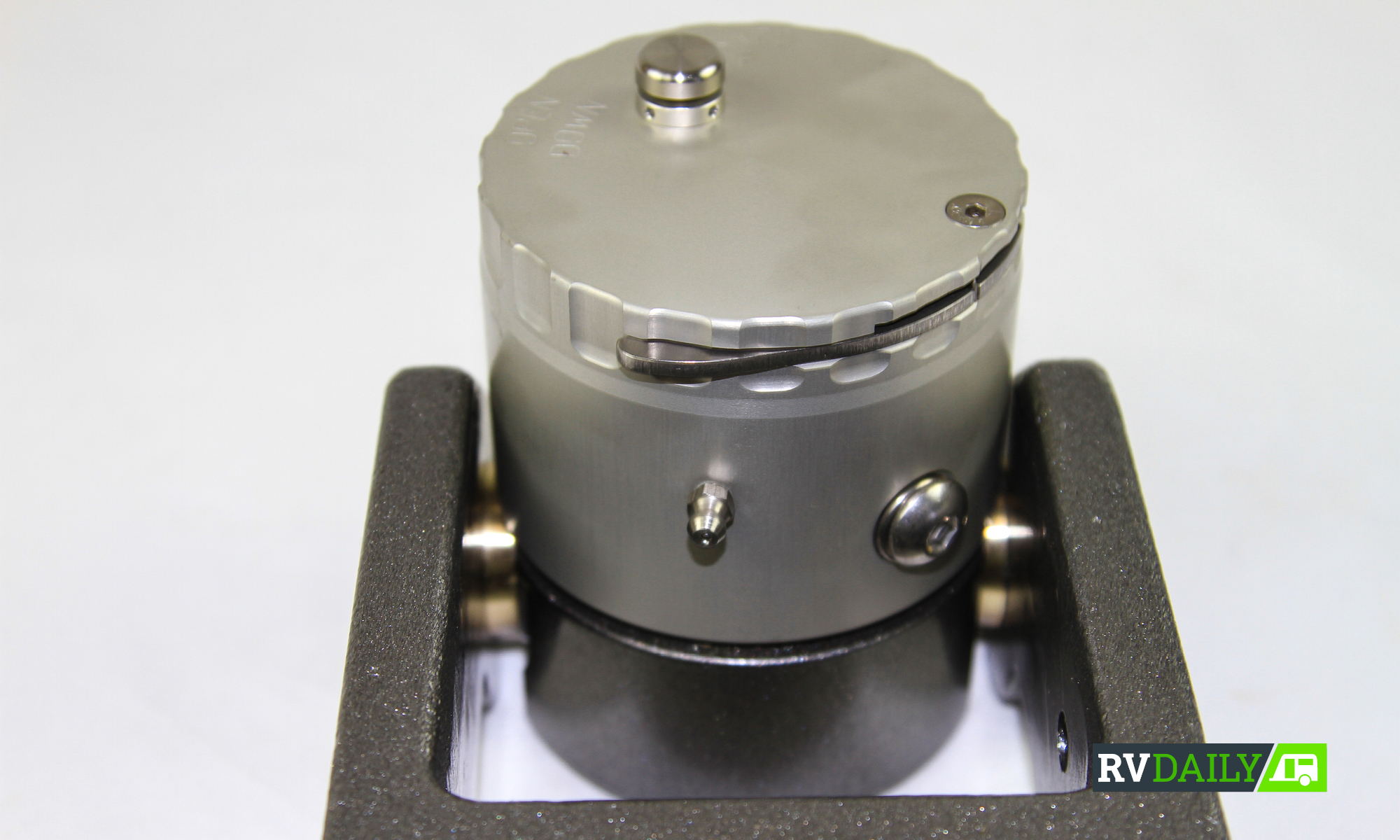 Auto-locking, self-centring, ADR approved – it's almost too ezy!
For some years I've been using the 5-tonne rated Hitch-Ezy off-road hitch on my caravan. It has proved its worth over and over with the stress-free hitching and unhitching of the van regardless of loads, twisting forces or angles of the van pushing or twisting on the hitch post. As good as it is, it's overkill for anything but heavy caravans and certainly not needed to be rated so high on my van.
Now, they've released the 3.5-tonne version that is more viable on most camper-trailers and caravans. It's ADR compliant and can be used with level riders where needed, but be sure to remove them for off-road use. The system replaces the standard 50mm tow ball with a dedicated 55mm tow pillar that is dome-shaped to aid in self-centring of the hitch's main body as it is lowered via the jockey wheel.
It's now an impressive looking, high tech, one-piece anodized aircraft-grade alloy body that is fitted with Acetal bushes that don't require lubrication. It's a four-bolt affair unlike my older six-bolt unit to enable the higher 5-tonne rating. The tow pillar is a case-hardened oxy nitro-carburised unit, while all painted parts are zinc-nickel alloy, plus the handbrake and yoke bolts are 316 stainless steel.
The recessed (concave) section of the main post is where the three large cam-operated ball bearings auto-double-lock onto the pillar; no manual locking needed, it all happens unaided when the hitch is lowered, plus will relock automatically should the hitch be raised then lowered again. The tow pillar's flange incorporates a neoprene O-ring to seal against the ingress of water and dirt, both when the coupling is in use and when the supplied aluminium tow pillar cover is in place.
The Hitch-Ezy will rotate a full 360 degrees along its axis and articulate 90 degrees both up and down as well as left and right – more than enough for any off-road driving anyone is ever likely to encounter. Overall height of the hitch is just 135mm, which should clear most rear doors.
A major point that sets this hitch apart from many others is that the pivoting and load point of the Hitch-Ezy is exactly where the hole in your tongue is, not rearwards. This system doesn't put extra load via leverage or cantilevering onto the towbar, which can add unnecessary stress.
The Hitch-Ezy covers all bases for ease of use, safety to the user, off-road ability, functionality and outright precision of manufacture. Currently, it's only available via caravan manufacturers and retailers. If you're getting a van or camper-trailer made or want to retrofit one to an old van, ask your local mob to get it in for you.
Click here to visit the Hitch Ezy website.