If you've ever felt daunted by free camping because you didn't know where to start, we've got some top tips to help in the beginners' guide to free camping!
Right now, many people are flocking to the caravan lifestyle. It can be overwhelming, the amount of information that's thrown at you. Not only the gear, the weights, the packing – then there's where to stay. While many travellers love to stay at caravan parks that can be holiday destinations in themselves, for others, there's nothing better than finding a spot and setting up camp where there's no 240V power or mains water in sight. If the latter is what you're longing for, let's look at how to make your first free camping experience trouble-free.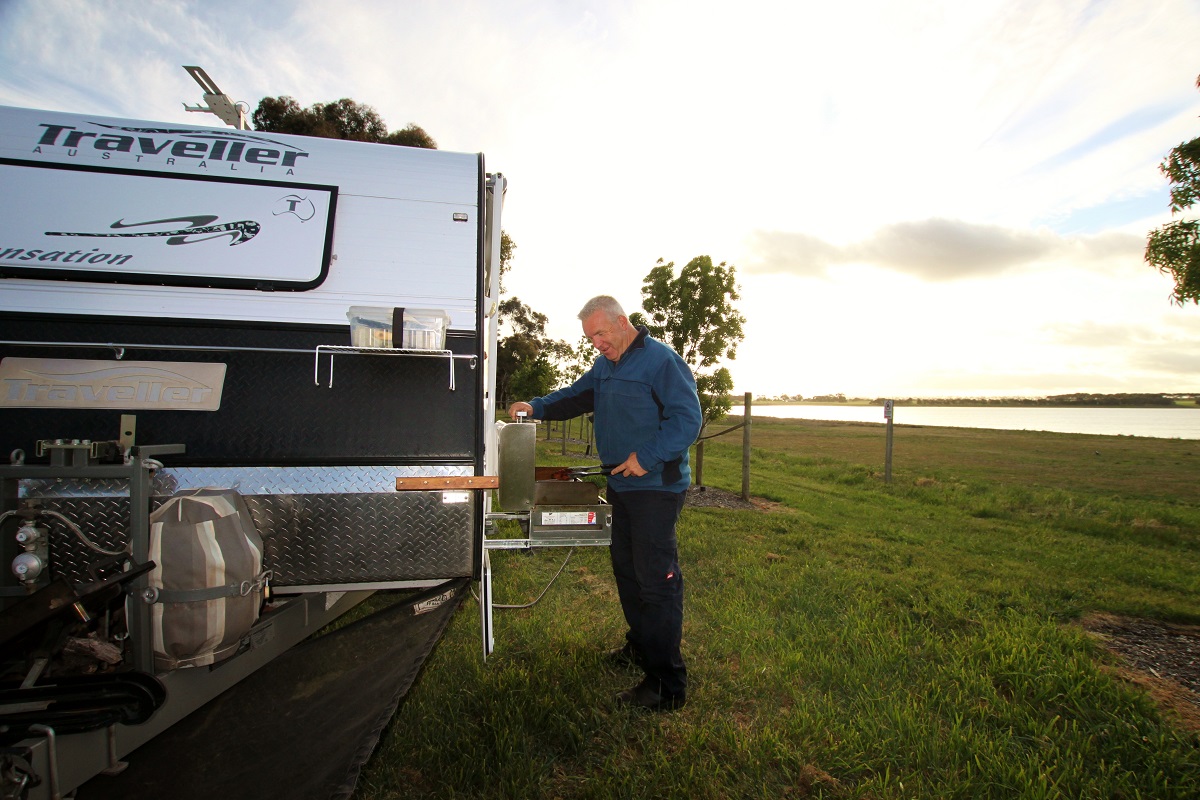 Practice
Using your driveway for your first free camping experience is not as daft as it sounds. It's the perfect place to simulate free camping and test the basics; all without having to leave home. To keep the simulation real, remain hitched and refrain from plugging into 240V power or mains water. Begin with checking the level and angle of your set-up so it's good for sleeping, and test lighting by preparing a meal to ensure its adequate.
Remember, you have no electricity or water plumbed – so decide how your meal will be prepared. While it may sound obvious, you need to consider what toilet solution you will use when nature calls. Having a good night's sleep is important at any time, so you need to be satisfied that your set-up will keep you warm when 240V power is unavailable.
Read next: How to keep warm caravanning in winter

Take Things Slowly
If you've made it through the first tip unscathed, you can take things further. Try free camping for a couple of days in the unpowered section of a caravan park where you have the security of being surrounded by others. It's here where you can disconnect from hoses and cords, but still have access to the amenities block.
Use this opportunity to test a range of things over a longer duration – such as your fridge, gas appliances, whether you have enough 12V power for consecutive days, and how effective your solar charging system is (if you have one). If you experience any difficulty while in the caravan park, the solution is simply a request to the park's management for power and water.

Picking a Camp
There are plenty of reference guides, books, internet forums and apps that assist first-timers and those less experienced. Before selecting a free camp, it's important to know whether the site has any rules such as restrictions for camping duration, disposing of grey water (or perhaps you need to carry it out with you). Don't be afraid to talk to other free campers you meet, as tapping into their experience allows them to pass on their valuable tips. You never know unless you ask!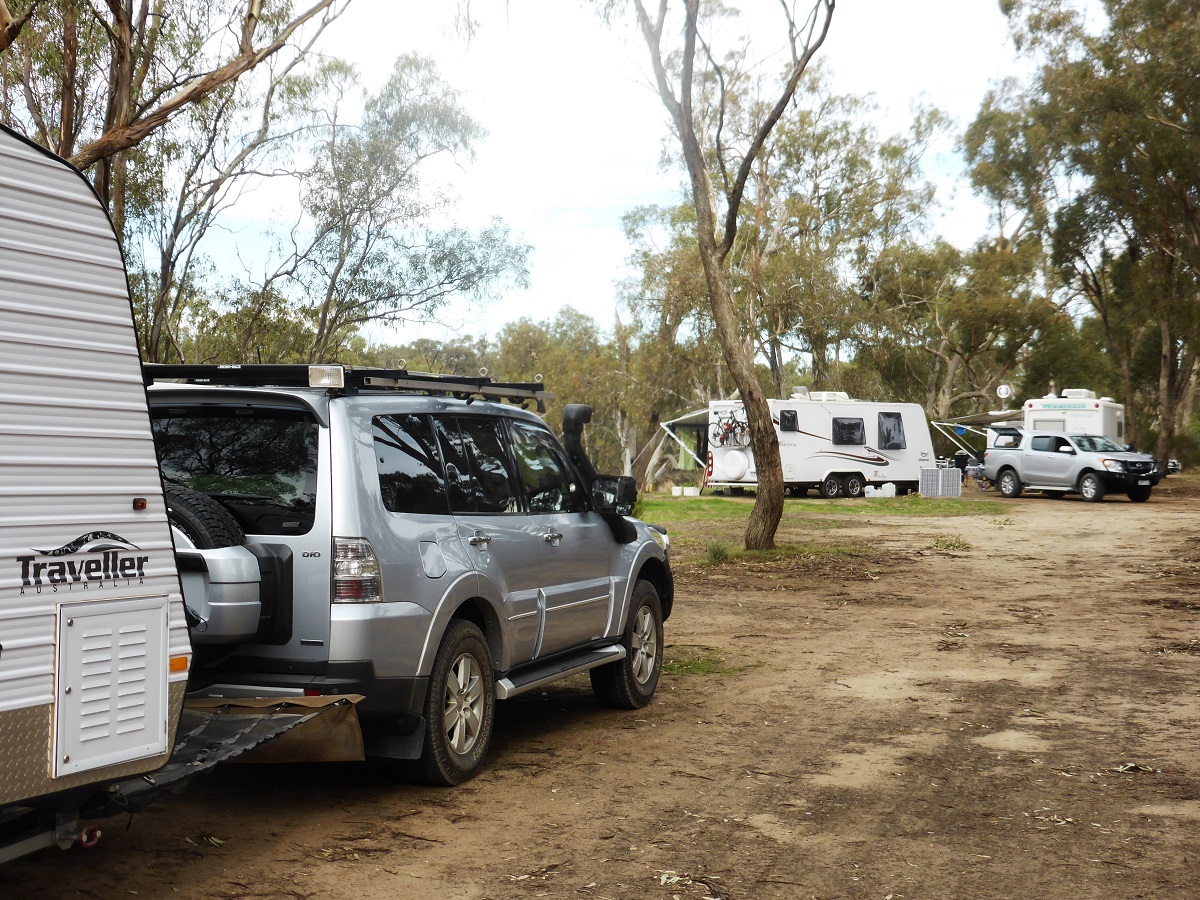 Setting Up
Check the surrounding environment before setting up, and know where you're camping in relation to nearby towns and any people passing. Consider whether you want to camp in sight of other road users, or tucked behind trees to avoid being seen.
If the camp area looks unloved, chances are it may be a gathering area for rabble rousers. If other campers have already set up, size up your neighbours to determine which are travelling in groups before you lock in your decision. If you're looking for peace and quiet, avoid parking near any gathering areas such as picnic tables, fire pits and amenities areas. With some overnight camps being very popular, respecting another person's space can fall by the wayside. If you've stayed hitched and the camp isn't working for you because you're getting hemmed in, don't stay.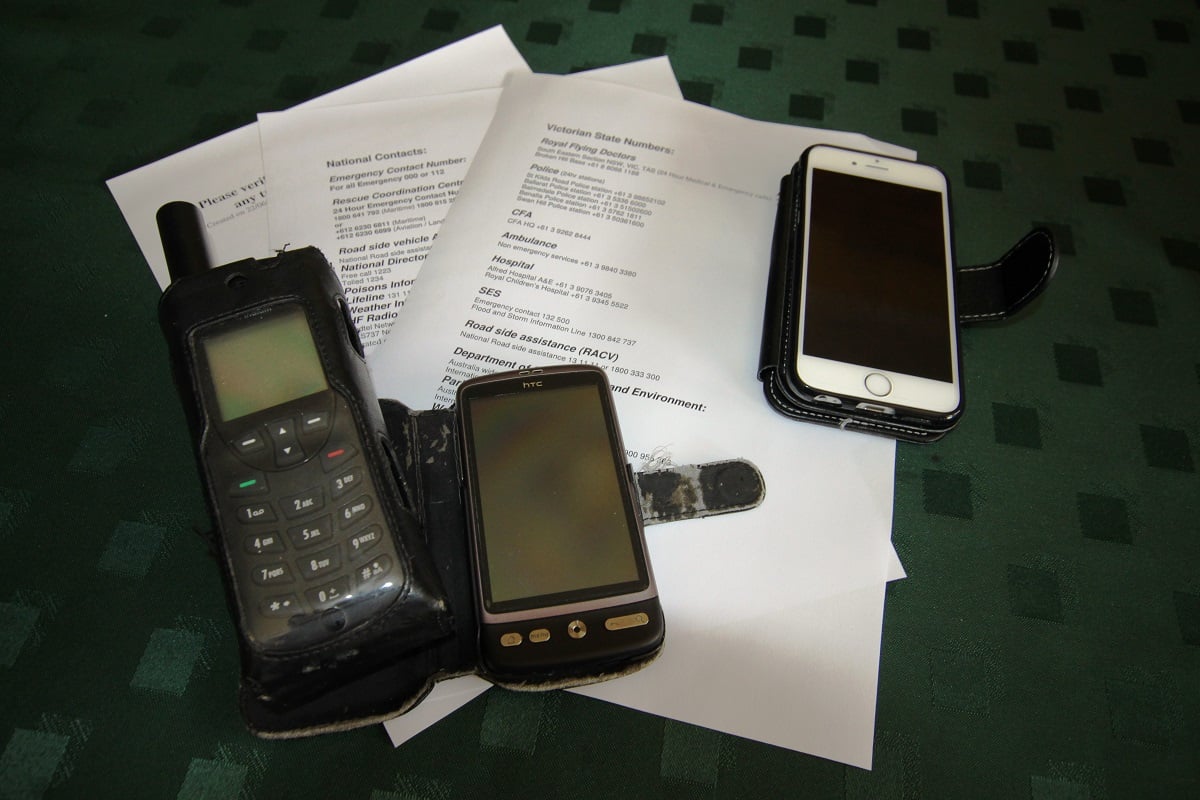 Gaining Confidence

While you're getting a feel for free camping, stick closer to towns and tourist hubs to be nearer to hospitals, chemists and police. National parks are perfect for free-camping first-timers, as their entry tracks are normally in good condition and basic amenities can often be provided. Consider undertaking a first aid course before leaving home; and travelling with a comprehensive first aid kit is mandatory.
Being able to let friends or relatives know where you're heading means having some form of communication with you, so have relevant phone numbers pre-loaded into your phone before free camping. For travelling outside of normal mobile coverage areas, you may like to consider travelling with a satellite phone.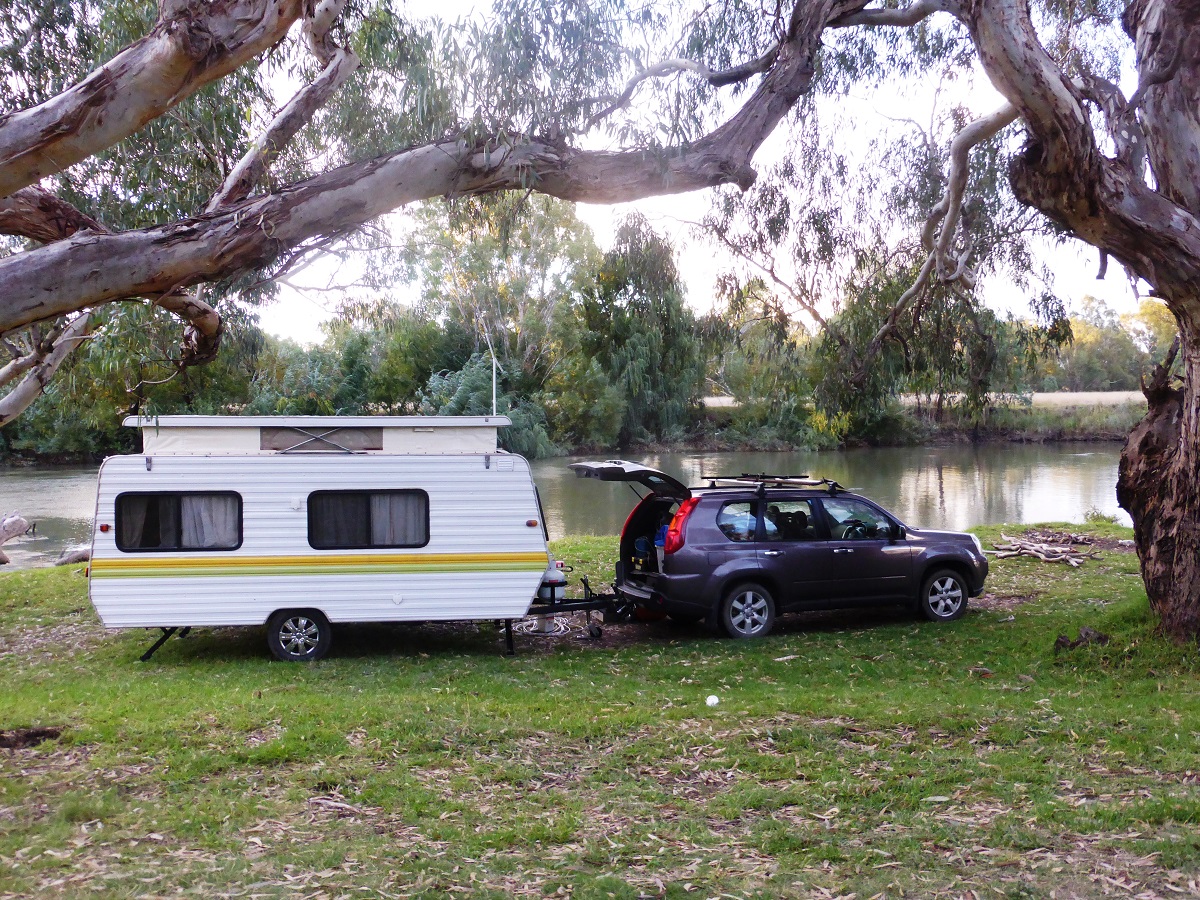 Security
Aim to pick a larger free camp where others have already set up; or if you're the first to arrive and it's late in the day, consider moving on to another camp where there are other campers. When you never really know who you're camping with or who passes by, there could be the temptation for others to pick up (and walk off with) what's yours.
To avoid becoming a thief's next target, don't leave items unattended outside; use external lighting around your camp at night; and develop a routine to check all your belongings are locked away nightly. Have your vehicles positioned in such a way that you can drive straight out if required… but most importantly, don't stay if you don't feel comfortable.

Insurance
As a precaution, contact your insurance company before setting off to determine if your policy is affected in any way by free camping. We've experienced significant differences in coverage between the insurance providers, so do plenty of homework beforehand. Read Product Disclosure Statements, and ask questions if something isn't clear. Don't be afraid to find another insurer if your current provider's policy doesn't meet your needs. You don't want to leave it until making a claim before finding out that your existing policy doesn't cover you.
Read next: Right now is a good time to rethink your caravan insurance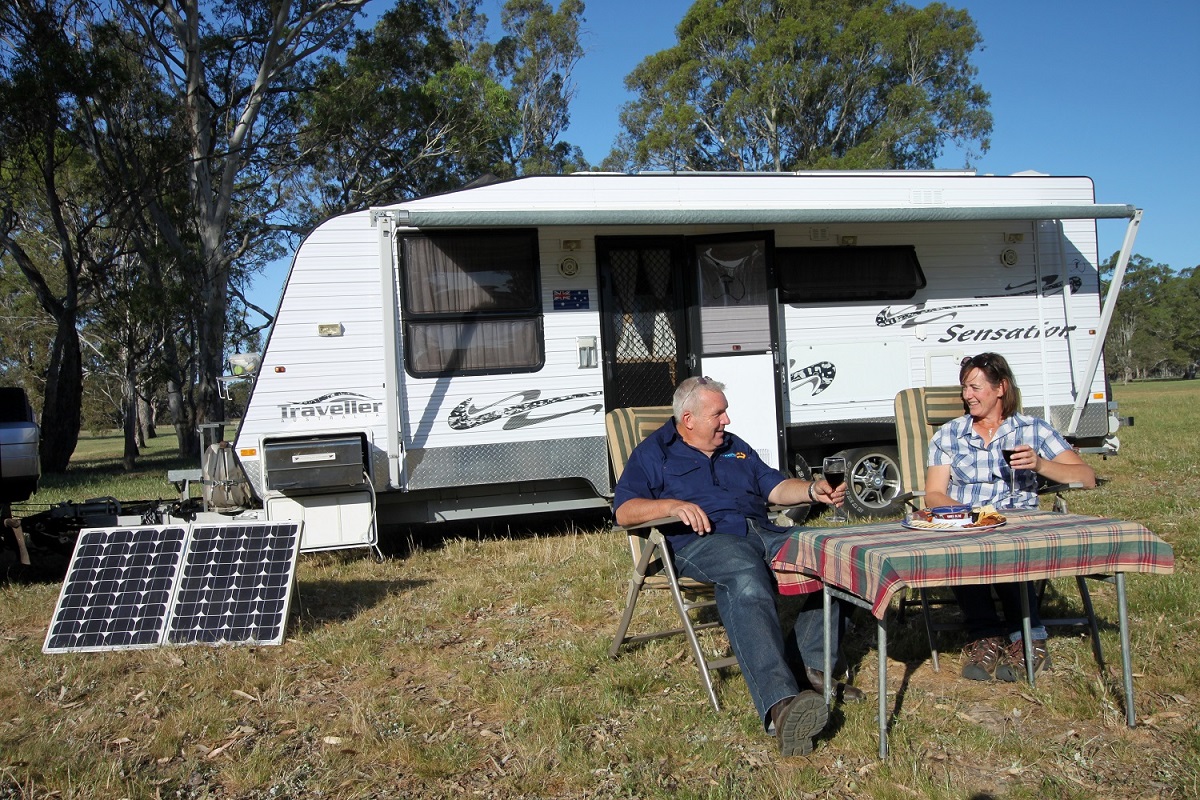 Power

In a nutshell, most people need 12V power to free camp, so you need to know how much power your equipment uses in advance. Herein lies the free-camping challenge – how do you keep the batteries charged? This can be achieved through your vehicle's alternator while driving, using solar panels, and/or a generator (when permitted).
The key is to have calculated the capacity your set-up needs for your desired free-camping experience – an overnight stop consumes less power compared to a two-to-three-day stay in one location. Using an online power calculator (click here) is the quickest way to determine your power consumption and the battery capacities required.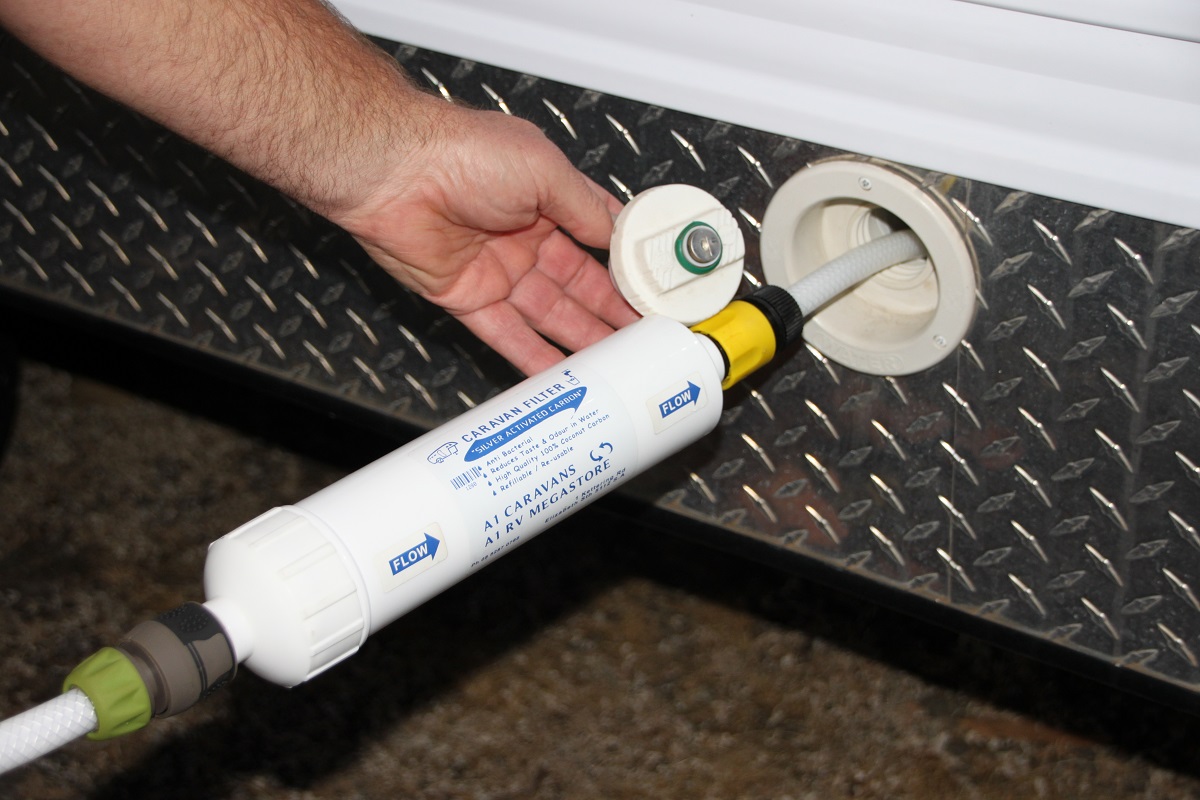 Water
As good as having onboard tanks is in your set-up, it's wise to have a back-up plan in case things go wrong. Having a 12V pump that doesn't work can be a real free-camping fizzer! Consider travelling with an extra 20 litres of water in a separate container to ensure you still have some drinking water available if all else fails.
When collecting water while travelling, filter the water as it enters your on-board tank. Don't risk contaminating your tanks. If you're unsure of the water quality you will collect, utilise smaller containers such as jerry cans instead. Simply boil the water first, then filter through portable jugs as necessary before drinking.

Don't Overlook the Basics
It's not uncommon to venture further away from shops and amenities as you become more experienced and comfortable with the free-camping lifestyle. To avoid complacency setting in, use a simple checklist every time before heading off to help ensure you're packing and re-stocking the essentials you need – so you don't run short while on the road.
Read next: The top five mistakes new caravanners are about to make
Popular travelling items such as insect spray, sunscreen, first aid kits and torches are classic examples of items that can remain in your vehicles while you're not travelling – but who wants to wait until they're camping to find that the torch batteries are flat, and the first aid kit has no band-aids because they weren't checked beforehand! Free camping and being self-sufficient doesn't just mean food, water and gas – it means having everything you need with you so that you're not relying on anyone else.
And if you decide that free camping isn't for you, then check out the Ultimate Caravan Park Survival Guide, here
Words and images Grant Hanan and Linda Bloffwitch.