There's nothing like a long-term, real-world evaluation to work out a model's performance. We review the BOS caravan stabiliser legs that have supported this van around Australia.
By way of introduction, BOS manufactures towing equipment designed, engineered and manufactured in Australia to achieve a simple, effective and easy way to raise and lower a caravan or camper-trailer. BOS products are based on its patented gearbox, which uses an electric or battery-powered drill to lift or move a caravan.
We first came across BOS when researching an alternative to the standard jockey wheel fitted to our van. Like many others, I found ours to be very annoying. Removing it, fitting it, storing it, all irritated me. The BOS replacement jockey wheel completely eliminates all the problems with traditional units. You fit it and forget it. To read that review, click here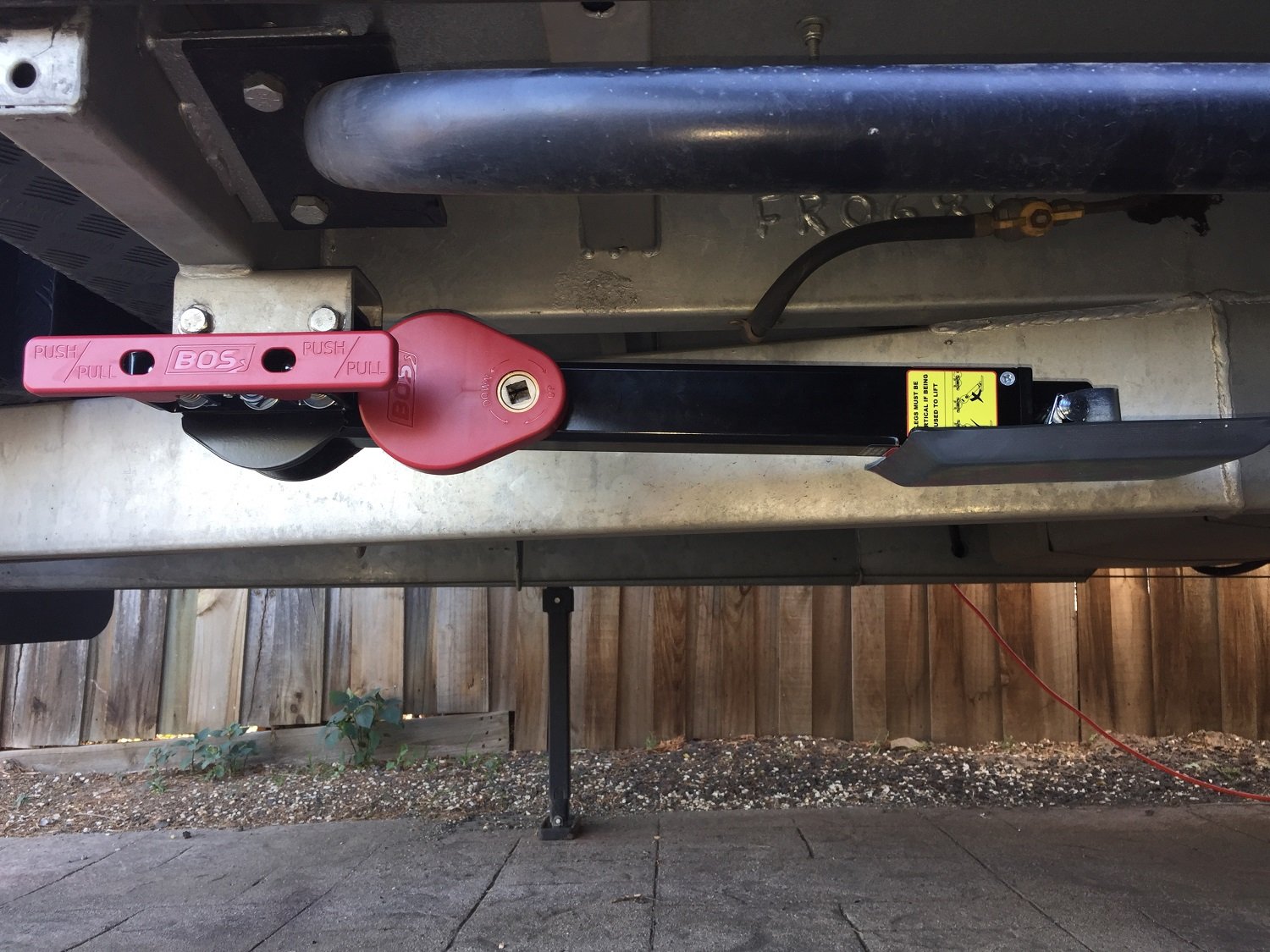 At the time, the BOS stabiliser legs caught my eye. These legs use the same gearbox as the jockey wheel and allow you to raise the whole caravan off the ground with sufficient clearance to change a wheel. Anyone with ordinary stabiliser legs will know that you cannot do this with them. You need to use a jack and most vanners will have a hydraulic jack for the job. I'm not a huge fan of using these for that purpose. They operate much like a high-lift jack in that there's a lot of weight resting on a very small base plate with an associated high risk of the jack toppling over if the van is not secured properly.
The BOS stabilising legs allow you to jack up your van at the two ends of the van creating a very stable base. Check out the above video to see what I mean. You will notice there is little to no effort involved. You let the battery drill and the patented gearbox do all the work. What's more, if you have a heavy van like our Roadstar Safari Tamer, chances are you'll have a larger jack that weighs around 20kg! By fitting the BOS stabiliser legs, you can do away with that jack forever.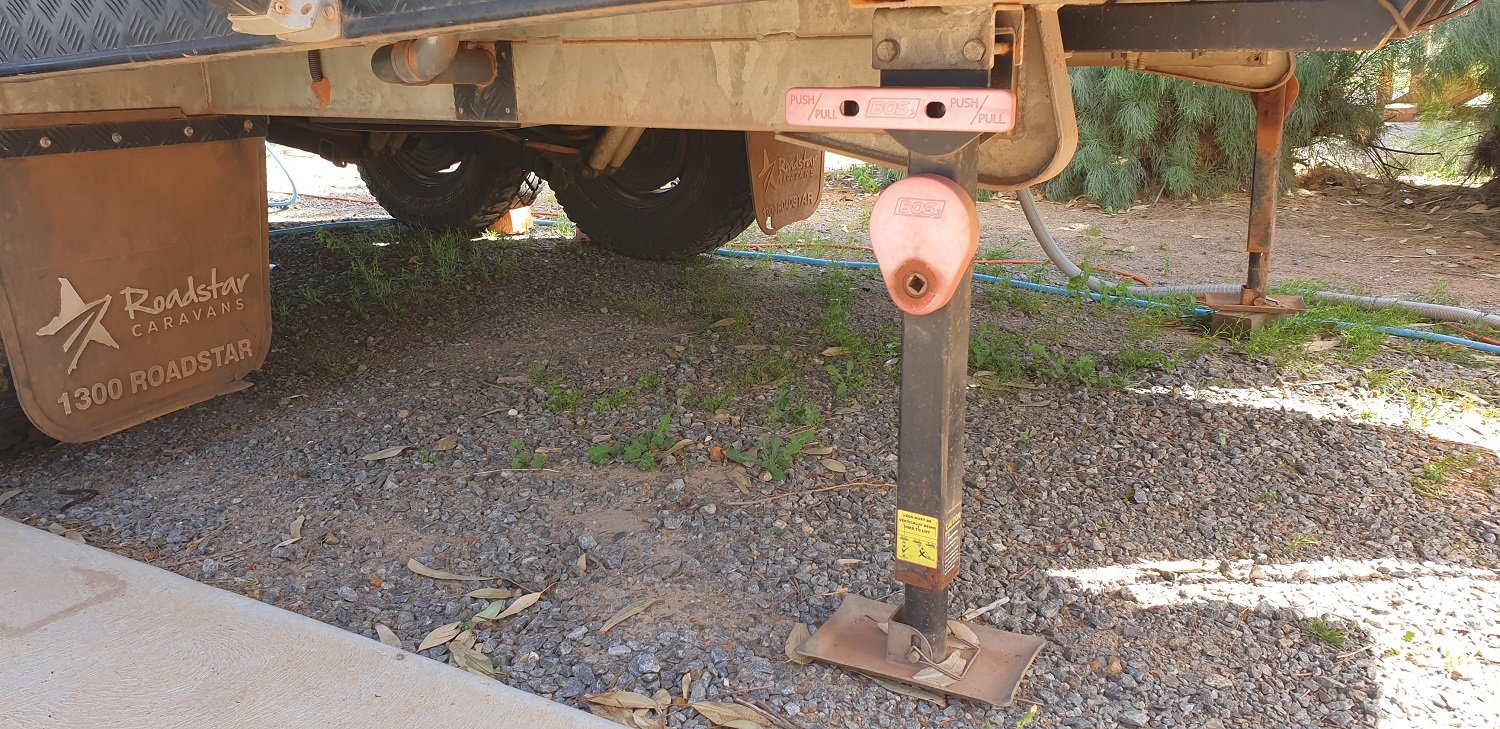 The other advantage of the BOS legs is that they can be used to level up your van if you find yourself on an uneven site. We were recently faced with a sloping site and not a lot of room to manoeuvre. Trying to get the van up on blocks was going to be very difficult. Using the BOS legs, we were able to put the van on the site and just raise up the downhill side and chock the wheel once the van was level. It couldn't be easier or safer. It was an impressive demonstration and we got a round of applause from our neighbours who, I'm fairly certain, were sad to have missed the anticipated entertainment. We fielded a lot of questions about the system.
To cap it all off, dealing with BOS has been an absolute delight. Bronwyn has been fantastic and provided a very high level of customer support. Deliveries have been made quickly and any questions we've had have been answered to our complete satisfaction. The products themselves are very easy to install. Anyone who can wield a socket set can install the BOS stabiliser legs in less than an hour.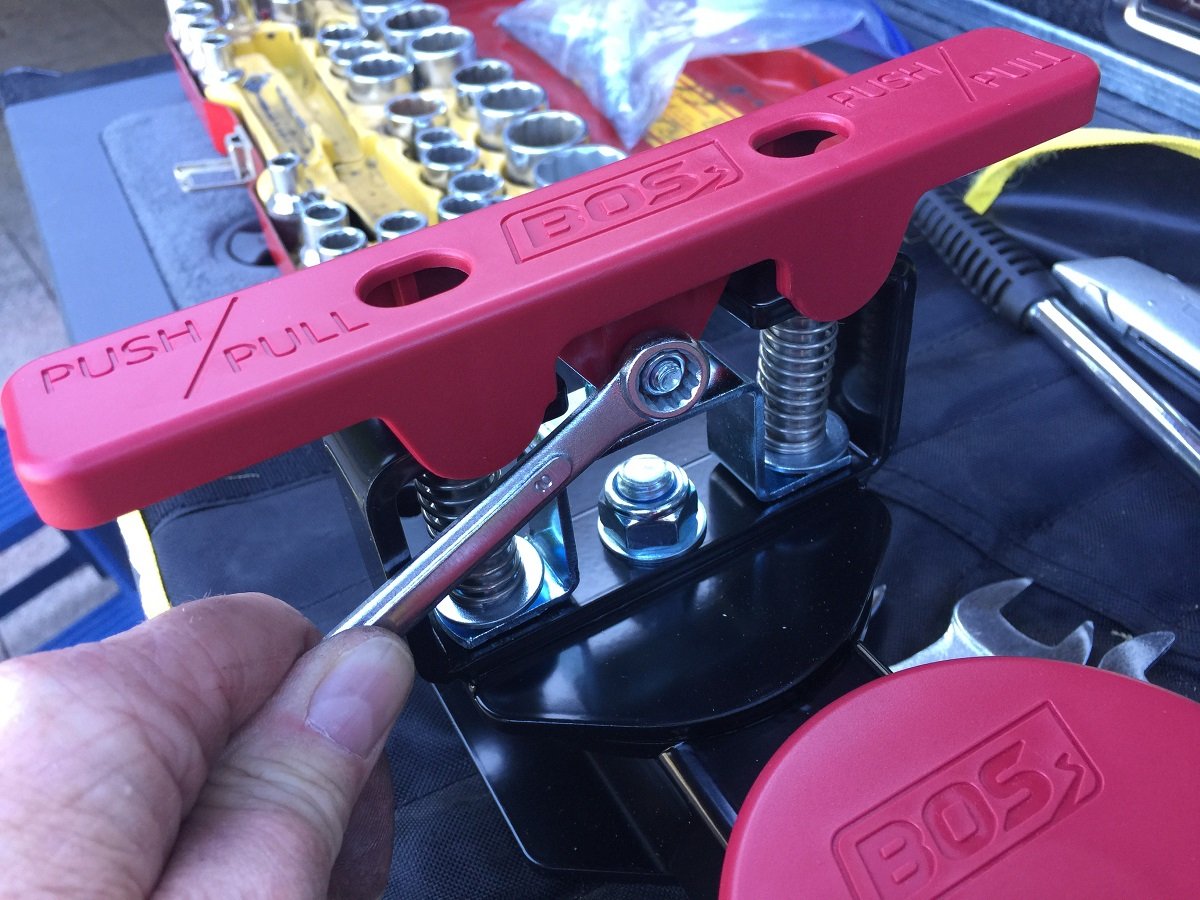 Now the cost of these legs can be a bit daunting at $750 a pair (or $1560 for four including delivery) but when you consider the cost of the 3500kg bottle jack can cost more than $500 and is not as safe at the BOS legs, the price is more than reasonable. Further, I can guarantee you the first time you use these legs on an uneven site, you'll be very pleased with your investment.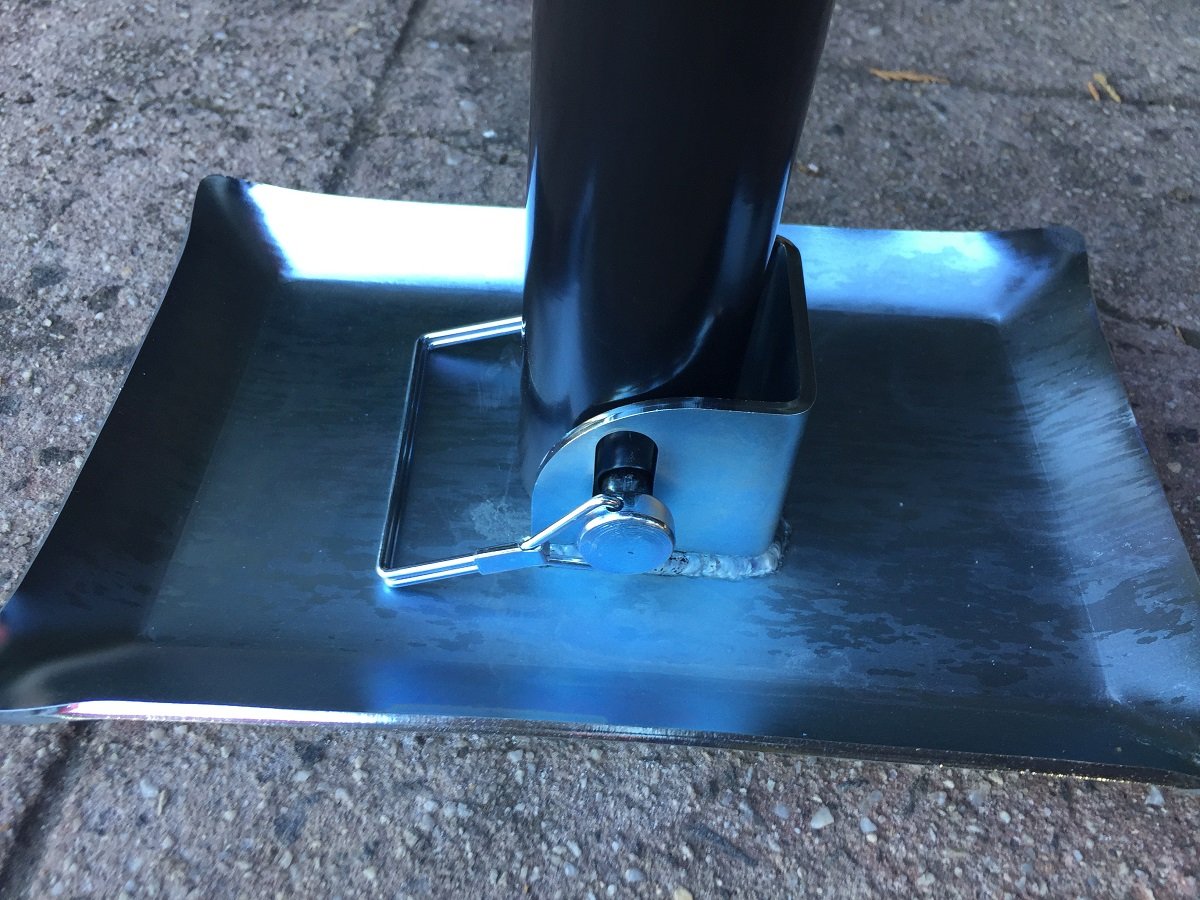 If you're in the market for a new caravan, I would highly recommend you negotiate with the manufacturer to fit BOS stabiliser legs all round as well as their jockey wheel in place of ordinary legs, jack and basic jockey wheel. You'll be very happy you did. There are three models of the legs available.
For more information click here