Product review: BOS jockey wheel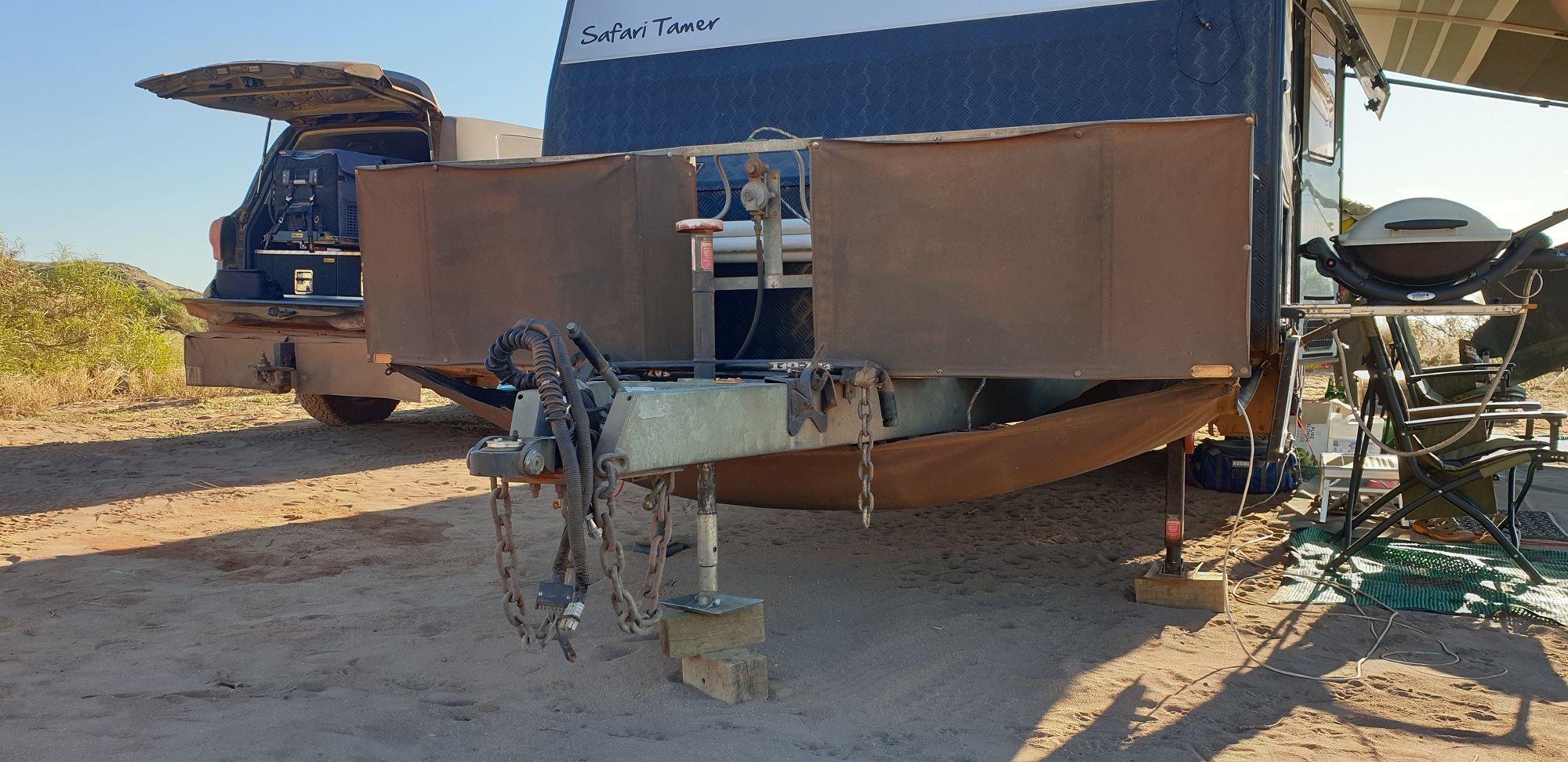 Marty Ledwich gives us a long-term review of the BOS jockey wheel that's made his caravanning experience easier. (Despite it not being quite as photogenic as it once was!)
Let's backtrack. There are aspects of caravanning life that seem to be designed to annoy and frustrate owners. For me, my biggest bugbear was always the jockey wheel. Having to fit and remove the standard jockey wheel at every stop became annoying.
For as start, you have to loosen and tighten the clamps and, on an already crowded A-frame, that becomes a chore. Then you have to consider where to store the jockey wheel when it's not in use. Some owners fit those swing-away jockey wheels on one of the A-frame beams. I've tried these as well, but I've found they are not really suited to the heavy towball weights of big caravans. What I wanted was a jockey wheel or stand that I could leave in the clamps on the A-frame all the time and just raise or lower it when needed. Thankfully, there is such a system and it's absolutely brilliant.
The BOS 370 jockey unit is an Australian-designed product with a propriety gearbox that allows a standard battery drill to raise and lower the jockey wheel. A hand winder is provided, should your drill's battery run flat.
BOS also manufactures a range of other products that use the same propriety gearbox including stabilisation legs and a really nifty caravan mover.
The BOS 370 jockey unit is available in four different options. Either three or four ribs to match your existing jockey wheel clamps, and either 250mm or 400mm of shaft travel. The staff at BOS can assist you in choosing the right model to suit your caravan.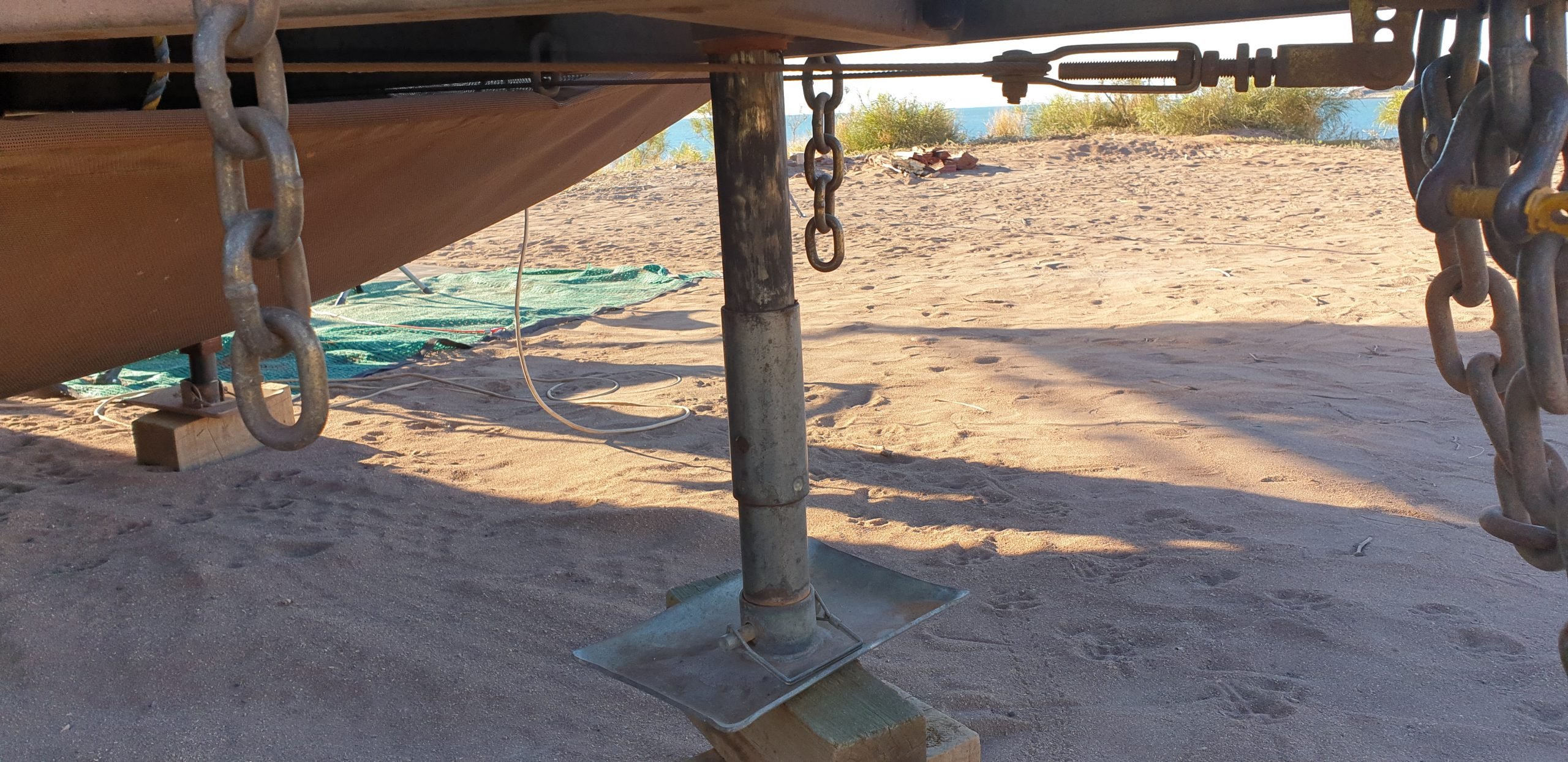 The jockey wheel's foot can be fitted with a range of ends including a simple baseplate or a range of wheels to match various applications and terrains. You can also purchase shaft extensions should you find the standard one isn't long enough for a particular site.
What I like most about the BOS 370 jockey unit is that it can be left in-situ on the A-frame as the shaft fully retracts into the body of the stand. That feature alone makes the price for the unit well worth the investment.
Verdict
We have been using the BOS jockey unit on our caravan for more than four years in all types of conditions, and it has never failed us yet. It has easily coped with the heavy 350kg tow-ball weight of our caravan and it has never extended itself while travelling along the road, even after driving hundreds of kilometres over rough off-road tracks. It is a remarkable piece of engineering.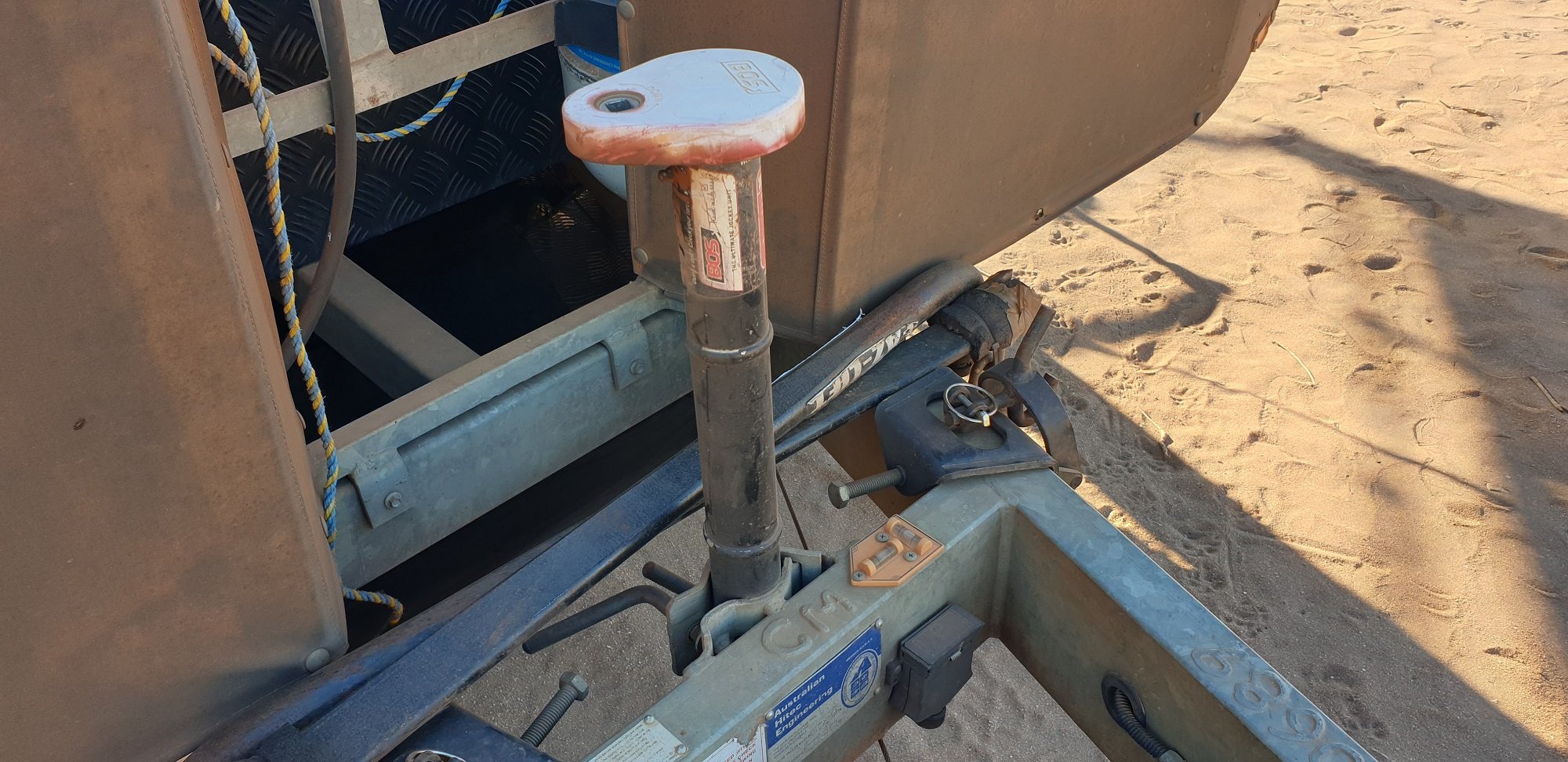 There's not much wrong with the BOS jockey unit, but if I was forced to point out any issues, it's with the red colour of the gearbox housing. I don't think its UV rated and ours has faded over time. It only a cosmetic issue and it certainly hasn't affected the performance of the product.
Our BOS jockey unit has been utterly reliable since the day I first fitted it, and it has survived the harshest of conditions. What's more, it has removed what was, for me, the greatest source of annoyance on our caravan. To cap it off, the staff at BOS are very friendly and extremely helpful. We can highly recommend the BOS jockey unit to all caravanners.
Details
BOS 370 Standard Three Rib Baseplate Kit: RRP: $230 plus delivery
Load rating to 1800kg on the ball
Includes:
Jockey with lynchpin
Baseplate
Manual wind handle
3-piece drill fitting set
120mm shaft extension with lynchpin
Weather cover
Available online at www.BOS370.com.au or 02 9623 6922
Pros:    Can be left in place on the A-frame
Totally reliable in all conditions
Manual winder as a backup
Cons:   Not cheap
Red coloured casing fades over time
Check out a quick video here