Australian electric vehicle manufacturer ACE EV Group has launched its new X1 Transformer modular platform to take electric light commercial vehicles to the next level. Could it be the base vehicle for a future EV camper?
ACE EV managing director and co-founder Greg McGarvie said the X1 was aimed at major fleets around the world as an integrated energy, transport, and communications system.
"We are a focused energy and software company with a Mobile Energy Management System (MEMS) that delivers new ways for energy and transport to work together," he said.
The Transformer's modular architecture offers interchangeable modules for long and short wheelbase, high and low roof, van, and ute, and can change modules in just 15 minutes.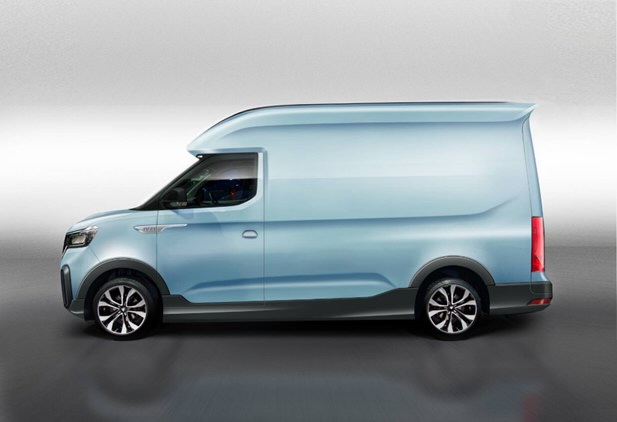 "For busy freight companies with their major distribution centres, the X1 enables them to fit a pre-packed module straight onto its electric platform and be on its way in 15 minutes.
"One platform can carry whatever cargo module is required – van or ute, high or low roof – so it is constantly earning its keep, whatever each individual freight mission may be."
A key feature of the X1 Transformer platform is advanced V2G (vehicle-to-grid) technology which connects it via the Cloud to telematics, software updates, emergency power, and ACE's pioneering Smart Energy Wallet.
Mr. McGarvie said ACE EV had won $5 million in Federal Government funding through the strong advocacy of Senator Rex Patrick for an energy management trial to start early next year using the X1 Transformer as its test platform.
"Our Advanced Australian Vehicle To Grid (AAV2G) project will deliver bi-directional transfer between vehicle, building, and grid with integrated onboard energy metering," he said.
"The system will enable the X1 Transformer to power an entire home or business, with the vehicle battery storing energy from rooftop solar cells or from the grid," he said.
"It can charge when the sun shines, provide night-time energy needs, supply emergency power when needed, feedback into the grid and, of course, run the vehicle itself.
"We intend to have X1 Transformer trial vehicles on the road this November, with a view to beginning full-scale systems testing in April next year."
It will be very interesting to see if any campervan manufacturers look at the new X1 Transformer as a possible base vehicle for an EV camper. With the acceptance of electric vehicles steadily climbing and more charging stations appearing around the country, this could be a realistic proposition.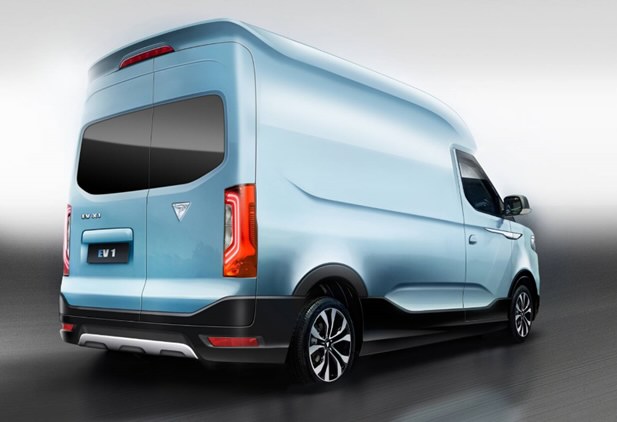 Specifications: ACE EV Group X1 Transformer
Performance
Rated Power/Peak Power
90 kW
Rated Torque/Max.Torque
255 N m
Max. Speed (km/h)
90 km/h
Weights & Dimensions
GVM
2535kg
CVW
1425kg
Payload
1110(including box)
L x W x H without box
5090 x 1780 x 1885 mm
L x W x H with max box
5156 × 1810 × 2370 mm
Wheelbase
3285 mm
Charging performance
Charging time (AC )
8 hours
Charging time (DC 5%-80%) min
45 minutes
Battery Capacity
52.5 KWh
energy consumption WLTP combined
23~27.6 KWh/100km
autonomy WLTP combined
215~258 km
autonomy WLTP urban
303~354 km
Chassis
Suspension – Front/rear
McPherson Struts/leaf springs
Wheels & tyres
15″ Steel (Alloy optl) 185/65R15C
Comfort and Convenience
Air conditioning & heated seats
S
Cruise control, Central locking with 2 remote keys
S
MP5+DAB+Bluetooth, 7″ touchscreen
S
Apple Carplay & QDLink
S
Power windows; Electrically Heated Exterior Mirror
S
Height adjustable leather steering wheel
S
4-direction Adjustable Driver's Seat
S
Automatic On/Off Headlights
S
Charging
6m Charging cable (EVSE cable-3 pin 10A)
S
6m Charging cable (Type 2,Model 3, 32A)
S