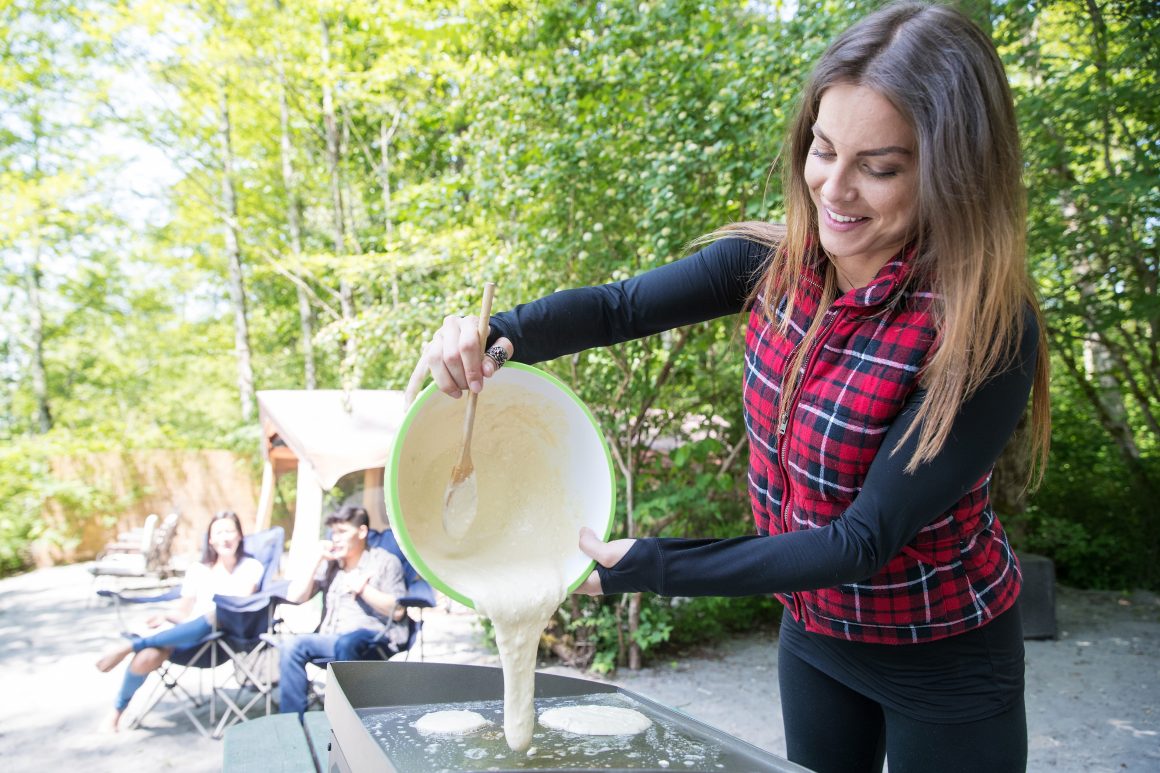 Some mornings you just want to be able to eat breakfast and get off to your next adventure and this is a great way to hit a few of your essential food groups all in one. It doesn't hurt that it's a crowd pleaser either!
Ingredients
1 bottle of basic pancake mix
1 cup of grated cheese
2 rashers of bacon, chopped
Method
1. Fry the chopped bacon to your liking,
then remove it from the heat.
2. Mix the cooked bacon into the pancake
mix, then pour rounds onto your greased
hotplate to cook.
3. Just before turning them over, sprinkle a
little grated cheese on each pancake.
4. Flip over and cook the other side.
Alternative
If you leave out the cheese, the banana flavoured mix is a great alternative.