As August rolls around the corner, we find ourselves in the last month of winter for the year. Though time flies, we hope that you've been having fun along the way with the events and festivals we highlight each month in our 'What's on' specials. As always, we have another exciting lineup of things you can enjoy across August.
NSW
1. The Broken Hill Mundi Mundi Bash
When: 18 to 20 August
Where: Mundi Mundi Plains
If a remote outback music festival set on the Mundi Mundi Plains is right up your alley then you won't want to miss out on the epic Broken Hill Mundi Mundi Bash. Located 35 kilometres north-west of Broken Hill, Mundi Mundi plains transforms into 'Mundiville', housing a mini town where you'll set up camp with the rugged Barrier Ranges as your scenic backdrop. Enjoy the likes of Midnight Oil, Jimmy Barnes, Missy Higgins, Jon Stevens and more and get down in the red dust.
2. River Sounds Festival
When: 19 to 21 August
Where: Bellingen
Get your festival fix at the epic three-day River Sounds Festival, located in the eclectic village of Bellingen. Be entertained by a diverse lineup of high-profile, emerging and First Nations artists, and enjoy an extensive array of craft food and beverage offerings while you're there.
QLD
3. Taste Bundaberg Festival
When: 5 to 14 August
Where: Bundaberg, Central QLD
Feast over ten flavour-filled days at Taste Bundaberg Festival, where you can enjoy banquets, beverages and barbeques. There are picnics, gin tastings, jam competitions and bottomless brunches just to name a few. With something for every food lover, you have to indulge in this delicious celebration of food.
4. Great Barrier Reef Festival
When: 4 to 7 August
Where: Airlie Beach, The Whitsundays
One of Australia's most prized locations, the Great Barrier Reef, is celebrated by the community over the course of four days at the Great Barrier Reef Festival. This year, the 'Immerse Underwater Art Installation' is the latest edition, which brings the reef to Airlie Beach using only recycled products. The entire family will be wow-ed by 'Fireworks on the Foreshore' lighting up the sky that capes the coral sea. There will also be night markets, food stalls, carnival rides and street performers.
SA
5. Fleurieu Food Festival
When: 1 August
Where: Fleurieu Peninsula
If fine dining in vineyards and olive groves, foraging experiences, farm tours and cooking classes sounds like the perfect combination for an indulgent weekend, check out the Fleurieu Food Festival. Whether it's a gin masterclass, a brewery tour and tasting or a long lunch, there's something for everyone on the event line up to ignite the senses.
6. Freestyle Kings Live
When: 27 August
Where: Adelaide Entertainment Centre
Fasten your seatbelts and strap yourself in for a two- hour spectacular, action-packed show featuring world-class freestyle motocross athletes. Having seen the likes of Las Vegas, Hollywood, California and China, The Freestyle Kings are now hitting Perth, Townsville, Cairns and Adelaide on their Aussie tour. Don't miss out on the non-stop action where you can witness Australia's top homegrown FMX riders.
WA
7. CinefestOZ Film Festival
When: 23 to 28 August
Where: Margaret River HEART
CinefestOZ Film Festival is back for its 15th year, showcasing some of Australia's greatest films in WA's iconic south west. There will be a huge 270 film screenings and events to indulge in, held at over 35 venues in Busselton, Margaret River and Bunbury. Currently competing for the largest film prize dedicated to Australian feature films, $100,000, the finalists are: Seriously Red, Transfusion and MIFF@CinefestOZ films Sweet As and Of An Age. Check them out for yourself!
NT
8. Darwin Festival
When: 4 to 21 August
Where: Civic Park, Smith St, Darwin
Originally born after Cyclone Tracy's devastation wreaked havoc on the town, Darwin's arts festival combines the spirit and energy of Darwin with warm outdoor festivities at Darwin Festival. You'll find a vibrant program of events for an unforgettable good time over 18 nights, while you enjoy the warm nights under twinkling lights.
9. The Redback MTB Stage Race
When: 18 to 21 August
Where: Alice Springs
Check out the six-stage race across an epic four days, on the dusty trails of Alice Springs at The Redback MTB Stage Race. Single-track die-hards will rejoice at the infinite trail network, accompanied by blue skies and stunning, Australian scenery. You have the chance to race all six stages or curate and choose the stages that you want to participate in.
TAS
​​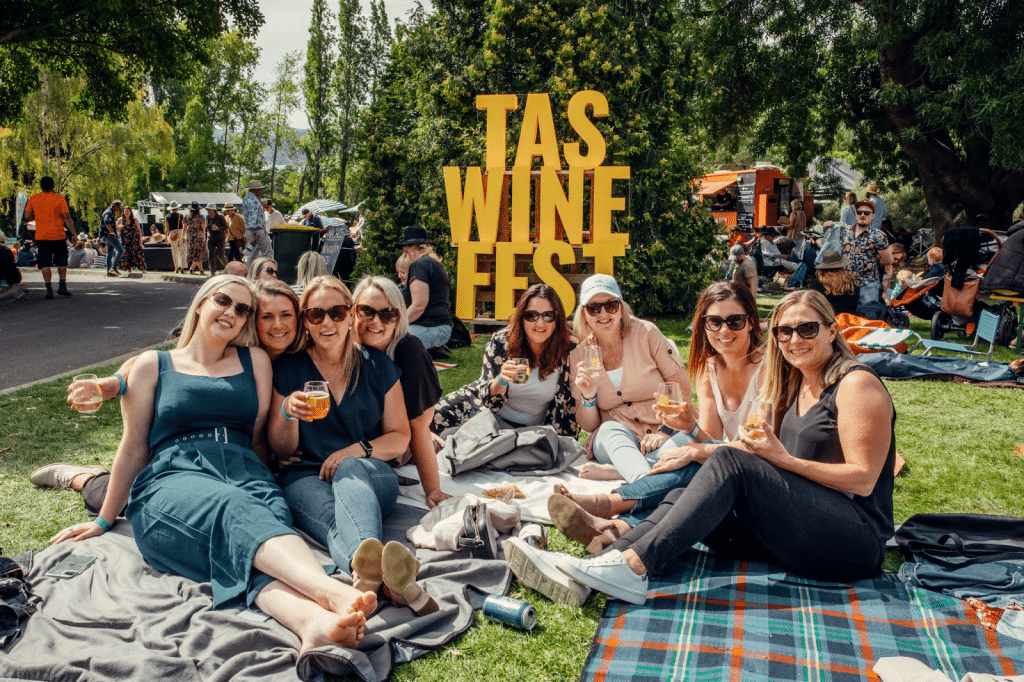 10. Tasmanian Wine Festival
When: 20 to 21 August
Where: The Goods Shed, Hobart
One of the most warming beverages to indulge in during the cold months is a nice glass of wine. At the Tasmanian Wine Festival, you'll be spoilt for choice, with bold reds and unique wines, unable to be produced anywhere else in the world due to the unique Tasmanian air chill. While you're there, check out the live entertainment, feast on some tasty food and discover masterclasses from knowledgeable vintners and winemakers.
VIC
11. Coonawarra Cellar Door in the City Roadshow
When: 11 August
Where: The Timber Yard, Melbourne
The last two years of COVID lockdowns may have had the Coonawarra Cellar Door in the City Roadshow on halt, but after a hiatus, the anticipated event is back. Up to 27 premium producers will be sharing their finest drops so you can taste the best that Coonawarra has to offer. Wine lovers won't want to miss the huge lineup of varieties including Coonawarra's famed Cabernet Sauvignon, Shiraz, Merlot, Cabernet Franc, Red Blends, Sparkling Reds, Sparkling Whites, Chardonnay, Riesling, Sauvignon Blanc, Pinot Gris and Rosé.
ACT
12. Moama Lights
When: 31 July to 21 August
Where: Horseshoe Lagoon, Moama
The first event of its kind in a natural bush setting, Moama Lights is an immersive sound and light trail where you can follow the path of up-lit river red gums. Moama Lights is produced by Mandylights, which delivered the largest ever New Year's Eve lighting show in Dubai, illuminated the Singapore National Gallery, Sydney Harbour Bridge and Auckland Bridge, and has created installations for Vivid Sydney. It's fair to say,you're in for a quality experience.