The 2021 Winton Outback Festival was epic and 2023 looks set to be even better. However, you now don't have to wait a whole year to experience Winton and this amazing biennial event. First launched back in 1972 to help boost Winton's local economy following years of drought, this year marks the festival's 50th Anniversary. To celebrate this special milestone, the Winton Festival is holding a special one-off Anniversary Event Weekend from September 23 – 25, 2022.
Guess what?  It's open to everyone!
While this special anniversary weekend won't have the usually dunny racing antics, it still looks like an event not to be missed.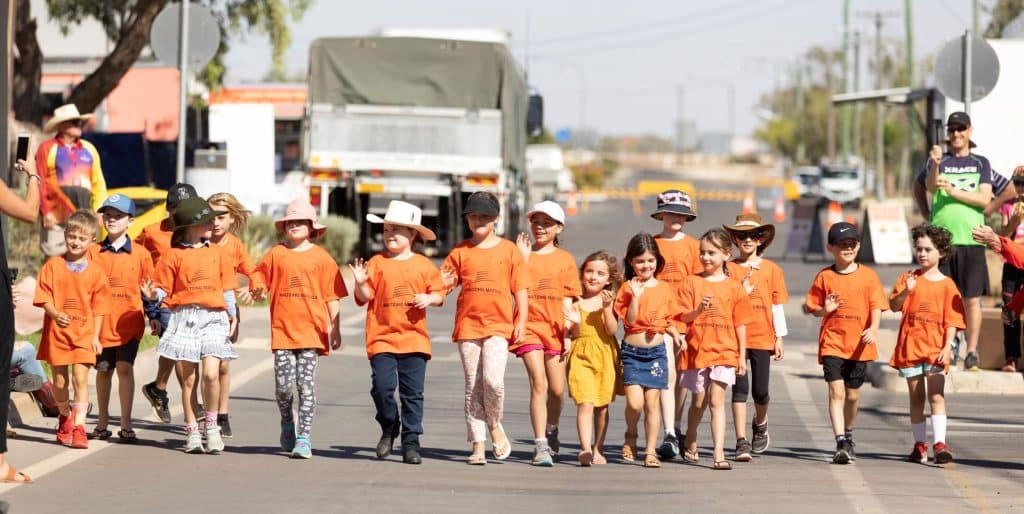 Join in the fun at the Winton Anniversary Weekend
Join in the fun at these events at the 2022 Winton Festival Anniversary Weekend:
50th Golden Anniversary Gala Dinner under the stars
Open air movie under the stars at The Royal Theatre
Mardi Gras street party
Bush poets breakfast and shows
Live entertainment with 1RAR military band and more
Gemboree opal trail to opalton
Queensland boulder opal trader market stalls
Winton's Little Swaggies take over Elderslie Street
Auction of dunny door paintings by some of Australia's favourite cartoonists
Children's entertainment
If you can't make this year's anniversary event, make sure to check out the 2023 Winton Outback Festival. We went last year and had a ton of fun.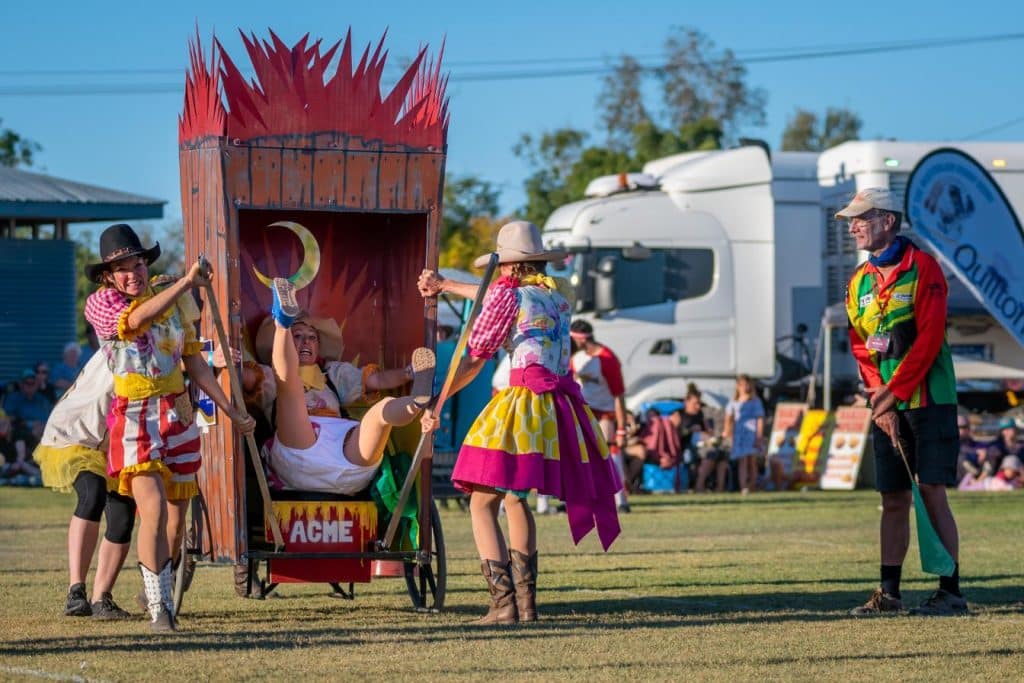 Is Winton worth the road trip?
In case you're wondering if it's worth road tripping all that way out to Winton in Outback Queensland … it is!  Winton is a small Queensland town that packs one massive punch of character. From Dinosaur Footprints at Lark Quarry and the Age of Dinosaurs to a unique musical fence and a surprisingly modern ode to Australia's unofficial anthem at the Waltzing Matilda Centre, there is plenty of stuff to do in and around Winton, including stubbing your toe on an opal at Opalton Bush Camp.
How do I get to Winton?
Winton is around 1,357 kilometres northwest of Brisbane, taking just under 15 hours on four wheels. The road trip there is part of the fun, passing through iconic landscapes and Outback Queensland towns such as Barcaldine and Longreach.