I don't know about anyone else, but when I meet other travellers, I want to talk to them about the places they've been, the sights they've seen, the great food they've eaten and the stories of their lives and travels. Yet it seems that all most people are interested in talking about is fuel economy! Why is everyone so obsessed with something that, for most caravanners, is just a necessary evil?
Do you want to know what the worst thing is about owning a Toyota Landcruiser 200 Series? It's not the vehicle's performance. It's not its comfort. It not how much it costs to service? It's nothing like that at all. The biggest problem is that the first thing that comes out of the mouth of just about everyone who comes up to talk to me says, "200 series eh? What's it like on fuel?"
In my head, I'm thinking to myself isn't it obvious? The car itself weighs over 2.5t empty and ours is packed to the gunnels. We tow a huge off-road caravan that is 3.5t and loaded with even more crap. The engine is a big V8. I'm not going to lie. Our fuel economy is shithouse!
But, to be polite, I tell them the truth. We average somewhere between 20 and 22 litres per hundred kilometres.
It's the conversation that comes next that really sets my nerves on edge. "Oh that's not too good, is it? I thought it would be better than that. My vehicle gets 15 litres per hundred towing my caravan."
"Oh, that's impressive!" is my standard reply.
Again, in my head, I'm thinking I don't care! Why is that the first question that comes to your mind when you meet me for the first time? Is it really that important to you or are you just telling me this to try to make me feel bad? At least ask me my name before we start to discuss the intimate details of our lives.
Typically, the guy asking this question is driving a nice little ute with a quaint four-cylinder engine and he's towing a caravan that weighs half as much as mine. And he probably drives around like he's driving Miss Daisy, with the air conditioner off and he only drives on days when he knows he'll have a tailwind to push him and his rig along with the engine barely off idle. Of course, he's going to get better fuel economy than I ever will.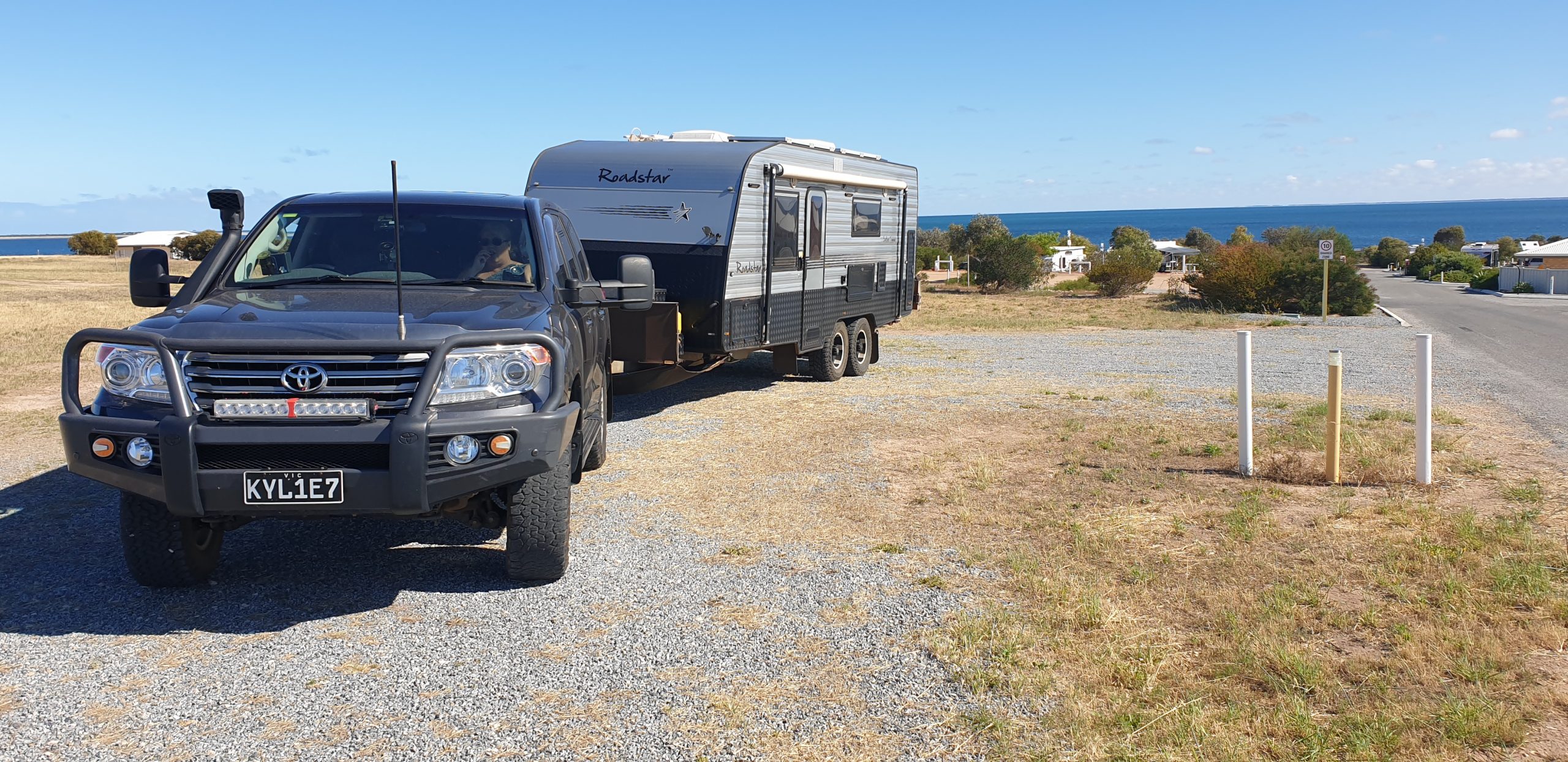 It's not always that way. Very occasionally I get a visit from a bloke who drives a y62 Nissan Patrol. I feel some empathy for guys like him because he will share the same pain as I do. When I tell him my fuel consumption, you can almost see the wave of relief come across his face as he realises his Datsun's epic fuel consumption isn't so bad after all.
I've learnt not to put too much faith in what many owners tell me about their fuel economy as most people either have no real idea of how to calculate fuel consumption or they are overly optimistic about it. Some of the fuel economy figures I've been told by some travellers cannot possibly be achieved on a consistent basis.
In my experience, travelling around Australia across a variety of terrains and conditions, fuel economy varies greatly. In our case, there are times when it can be as low as 17 litres per hundred kilometres. I've been known to do a little dance at the browser when that happens. Other times, when driving off-road in temperatures over 35 degrees, water tanks filled to the brim and the air conditioner running flat out, we can use as much as 25 litres per hundred kilometres! While I may not dancing too much when that happens, there's no point obsessing about it. It is what it is.
Having said all this, I'm not claiming that knowing and tracking your rig's fuel economy isn't a good thing to do. In fact, there are times when not doing so could leave you stranded in a rather embarrassing or, worse, a dangerous situation. I know because it has happened to me….once!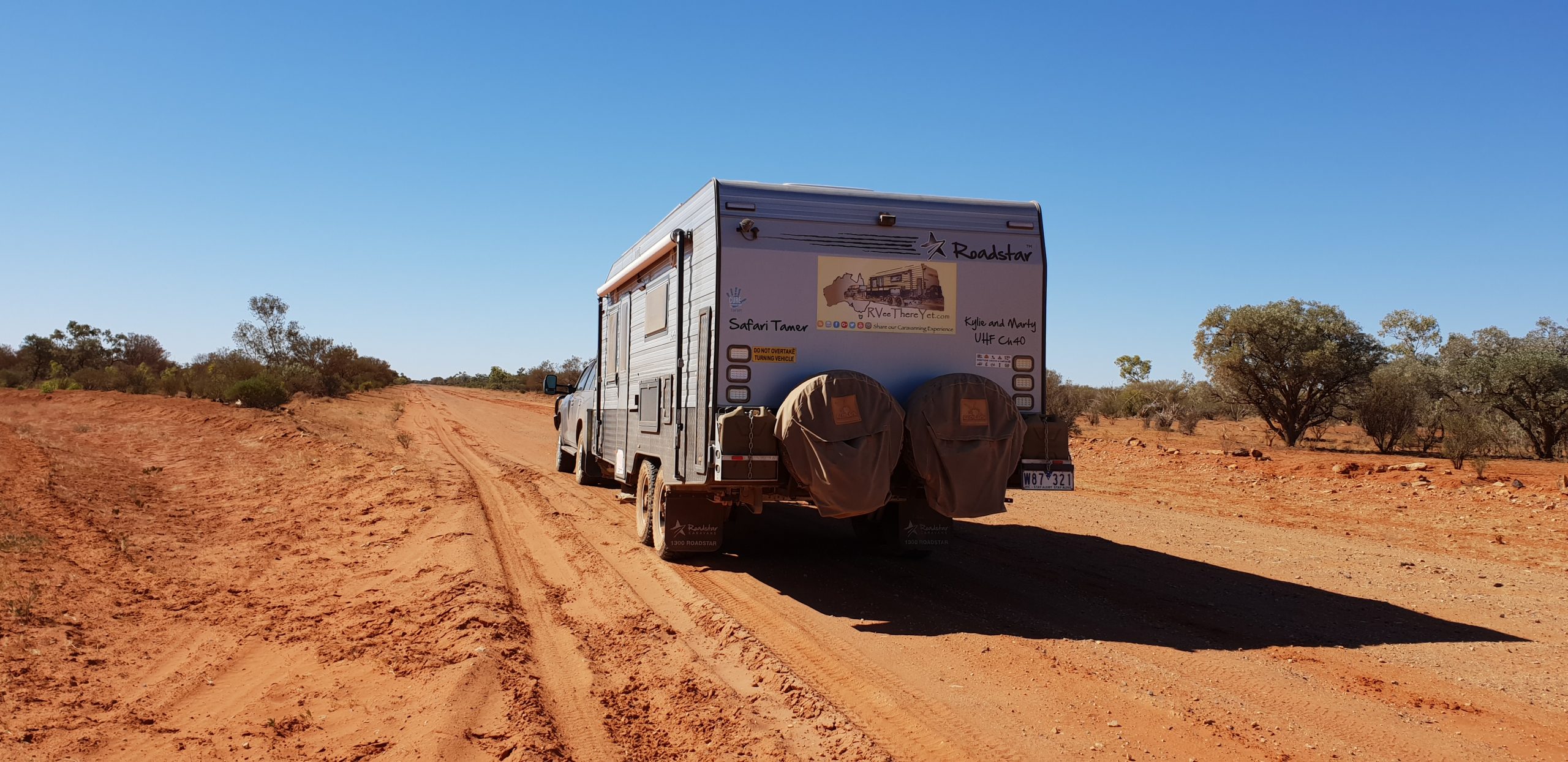 It was my first trip through the red centre. The car I was driving usually had consistent fuel economy and I thought I had a good idea about how far I could get on a full tank. I was driving south from Katherine in the NT and thought I could make it all the way to Three Ways without needing to refuel. All was looking good until the last two hundred kilometres when I suddenly experienced a rather stiff headwind. You can imagine what happened next. I ran out of fuel about 25km short of Three Ways. I never made that mistake again.
As far as I'm concerned, caravanning is not a hobby for anyone who is obsessed with fuel economy. Along with accommodation and food, fuel is one of the highest costs of travelling and, as such, its just a fact of life. Of course, it is important to know you're vehicle's fuel economy and to track its fuel use in all conditions. There's no point lying about it to anyone else and especially not to yourself.
Look…if you do see me out on the road and you want to have a chat, I'm quite happy to discuss fuel economy but, please, at least tell me your name first.
Safe travels.