They've been used in marine applications for many years but they are almost unheard of in the caravan and camping community. If you're desperate to reduce your caravan or camper's weight, and gas safety is a concern, these Regasco Composite LPG Gas Bottles could be a worthwhile investment.
At the moment, my wife and I are in the process of designing and building our new caravan. It's going to be our home for the foreseeable future and, as a result, it's going to be big and well equipped. That means it has the potential to be very heavy. In an effort to reduce the weight of this new van, we have been researching ways to scrounge every conceivable kilogram of weight we can. If we can find a lighter alternative to any component of this van with comparable functionality, we will be looking to include it on our build. One product we came across during our research is the Regasco Composite LPG Gas Bottle as an alternative to the regular steel LPG cylinders.
Regasco Composite LPG Gas Bottles were developed with technology more prevalent in aircraft manufacturing. The use of composite materials instead of the more traditional steel is an advance in technology that has effectively remained unchanged since the late 1800s.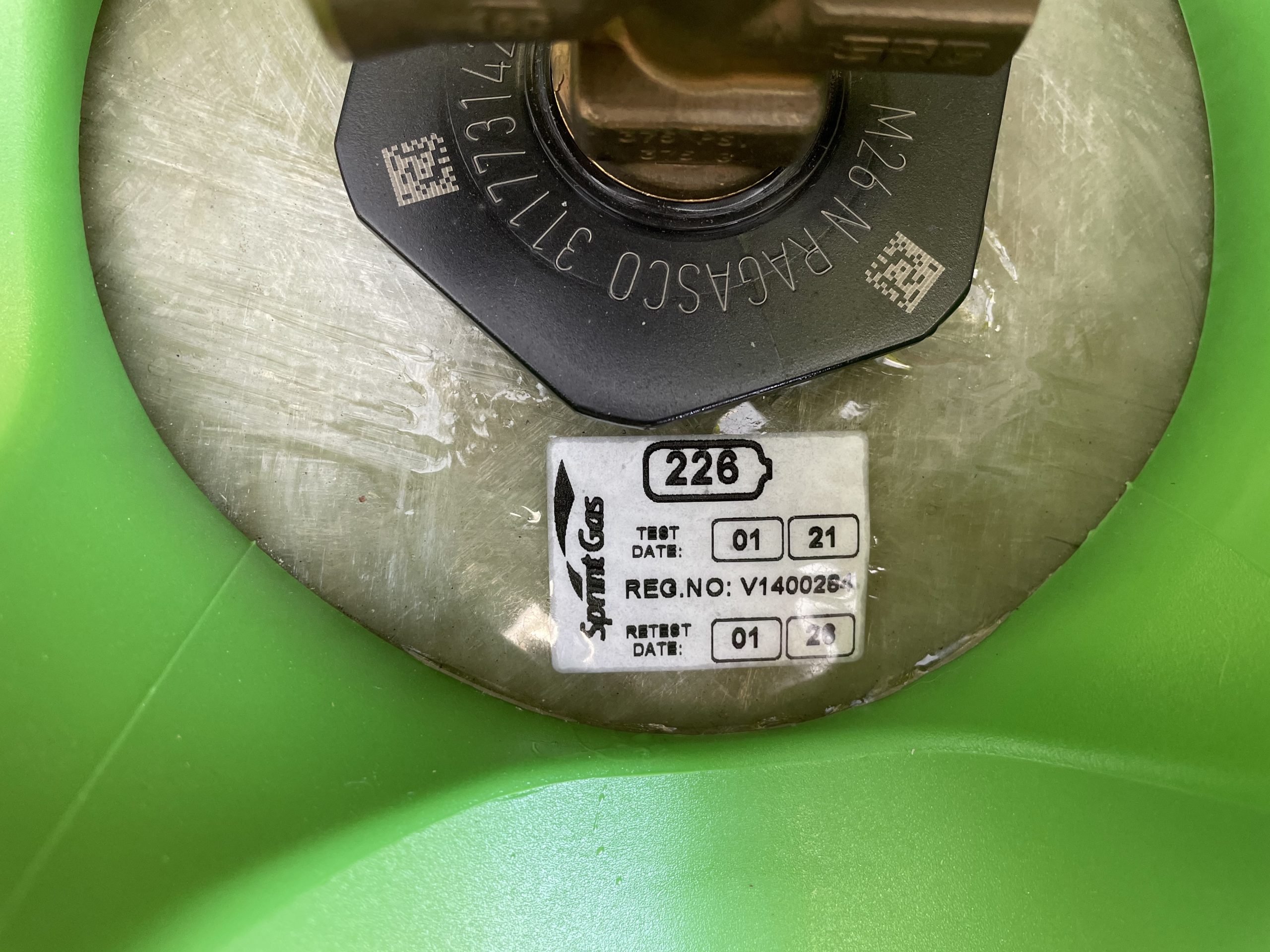 Their construction consists of three individual layers each with their own functions: The first layer is a seamless, blow moulded liner that forms the inner gas barrier. This is made of a tough, chemical resistant polymer and incorporates the 'boss' or valve thread. The second layer is made using a composite material comprising filament wound fibre-glass and resin. It can withstand very high pressures and is transparent thanks to an advanced curing process. The third layer is the injection moulded outer casing that protects the pressure vessel and valve and incorporates ergonomic handles allowing easy lifting and stacking.
The Regasco Composite LPG Gas Bottles offer a number of advantages over their steel rivals.
Because they are transparent, it is easy to see the gas level through the wall of the tank. No more running out of gas in the middle of a BBQ.
The composite construction makes them lighter and easier to handle. When empty, the cylinders weigh about 50% less than a comparable steel gas cylinder.
The composite materials do not corrode or rust.
The composite materials are UV resistant so they won't degrade from being exposed to the elements.
They are refillable at any refill station
With a diameter of 305mm, they will fit into a regular gas bottle holder.
Now, if the thought of using gas bottles made from plastic is akin to using petrol in a fire extinguisher, you need not be concerned. These composite gas bottles are as safe to use, if not safer, than their steel counterparts. They meet all current Australian safety standards including AS-2030/ EN12245. They are provided with an Australian test certificate and they are certified for 5 years. Re-certification costs around $100.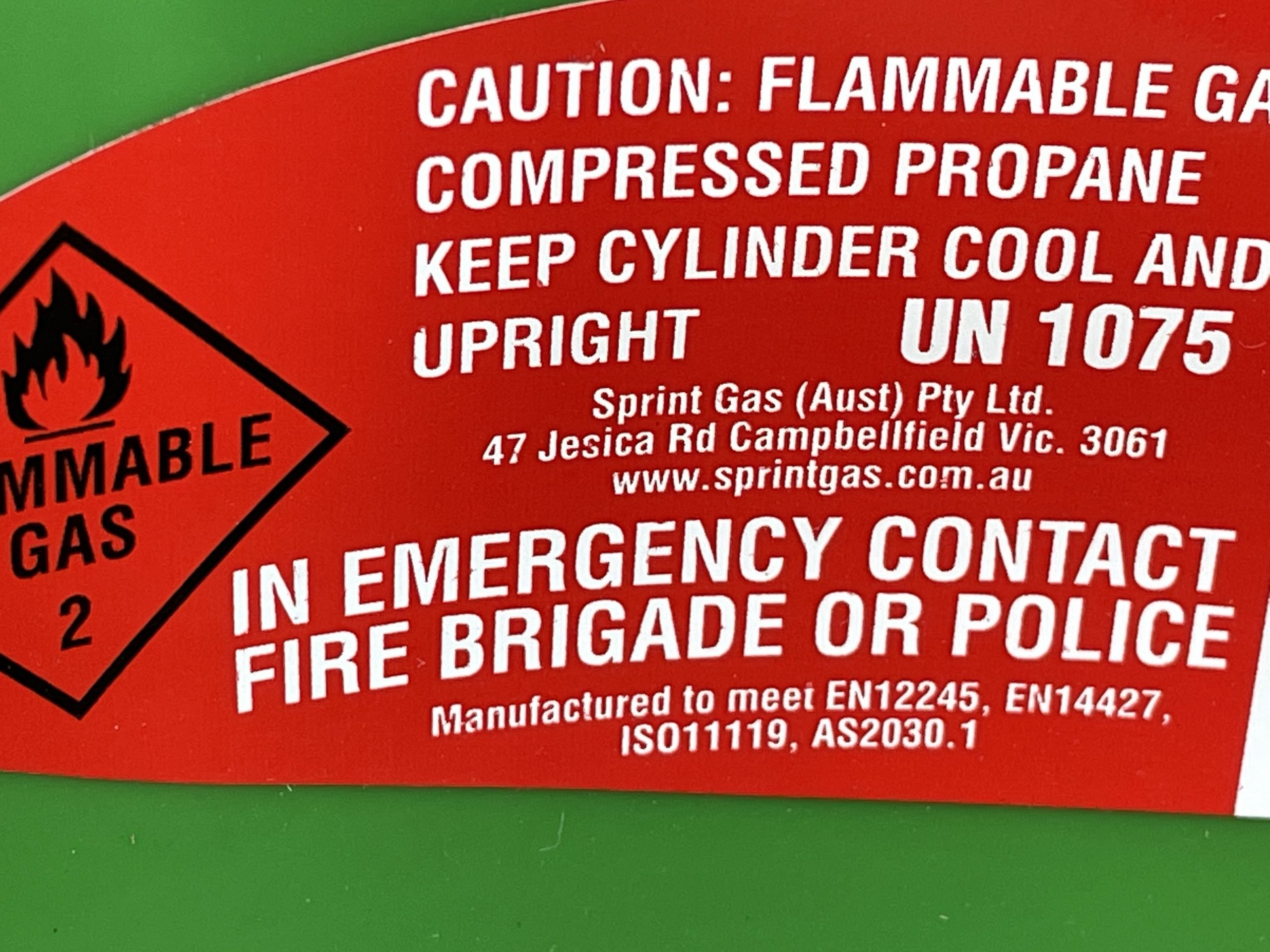 What's most interesting is, according to the manufacturer, when engulfed by fire, the Regasto cylinders react with a controlled burnout and will not explode. After a few minutes in a fire, the resin will be burned off and the plastic liner and casing melted. The LPG will then "breathe" through the cylinder wall and burn off in a controlled manner. As a former member of the emergency services, for me, that alone makes them worth consideration.
As good as they are, the Regasco Composite LPG Gas Bottles do have a few disadvantages.
For a start, you can forget about swap-and-go convenience. For many travellers, that may well be a dealbreaker. I'm assured by friends who also live full-time on the road who refuse to use swap-and-go that they have always been able to find a refill station whenever they've needed to.
The bright green colour of the handle doesn't exactly blend in with contemporary caravan colours. They do stand out, making them easy to spot by a potential thief. It would be prudent to use padlocks on your cylinder holders or put covers over the handles.
The five-year certification is half of what steel cylinders are certified for.

Probably the main disadvantage of these cylinders is the price. RRP for the largest 10kg bottle is $299. I would suggest you shop around as we were able to pick them up for a much more palatable $208.
That's still a lot of money for what effectively amounts to a 10kg (over two bottles) weight saving and a loss of the convenience of swap-and-go but looking at it that way doesn't really tell the full story. When it comes to reducing the weight of our caravans, every kilogram matters. Clawback 10kg here and another 10kg there and eventually, it all adds up. Further, when you consider the traditional location for LPG cylinders in on the drawbar, 10kg can have a dramatic effect on reducing tow-ball weight. The reduced risk of explosion, for me, seals the deal for the Regasco Composite LPG Gas Bottles.
So much so, I've put my money where my mouth is and purchased two for our new caravan.
For more information visit the Regasco or CHC Marine websites.
Safe travels.