We asked current and ex-owners that write for our magazines why they keep returning to the Toyota LandCruiser as an off-roader and tow vehicle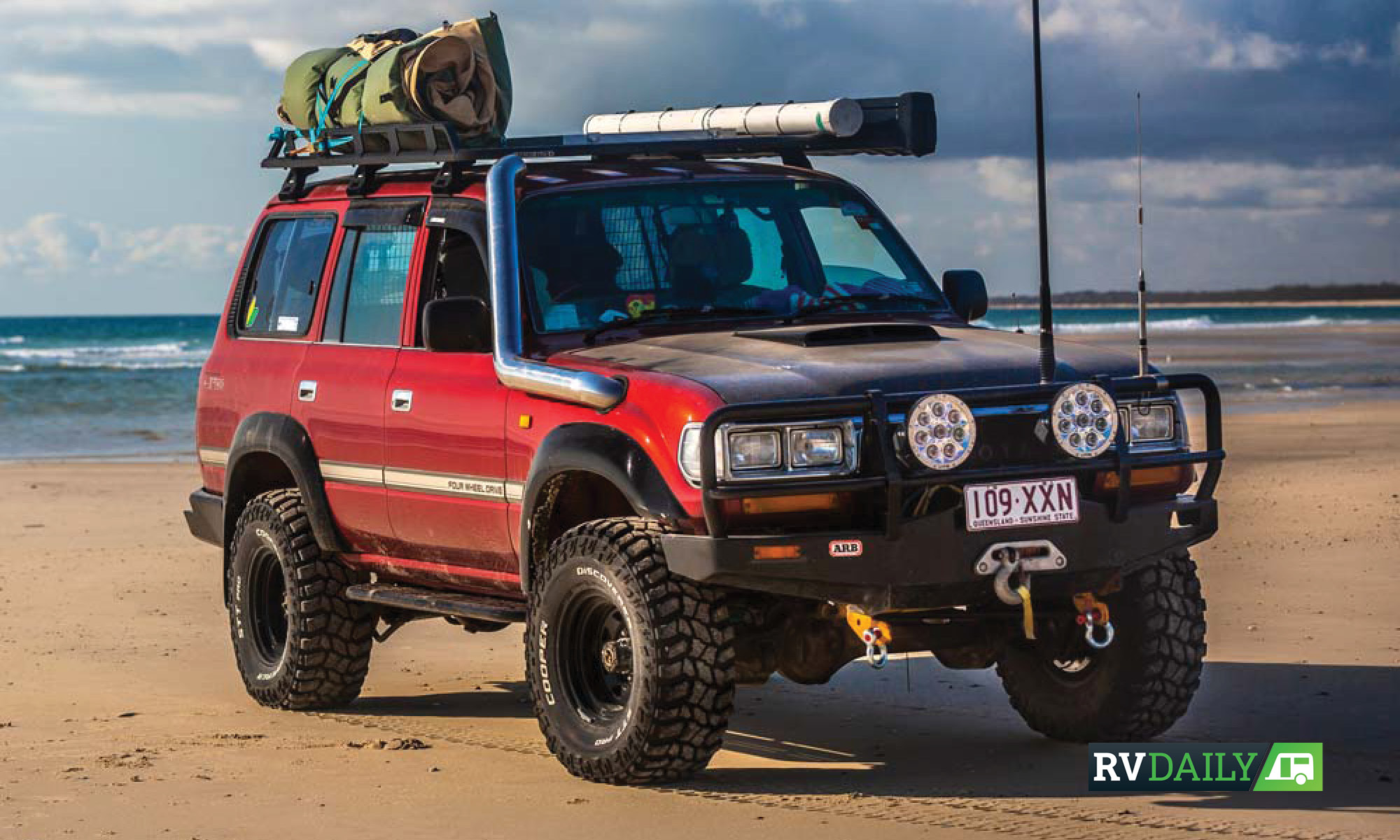 Wes Whitworth, RV Daily and Unsealed 4X4 Content producer. Current Model: HDJ80R – 1992 80 Series Toyota LandCruiser GXL turbo-diesel
PROS:
Solid axle front. Much more capable off-road than others that had switched to IFS – Mitsubishi Pajero, Nissan Pathfinder, Toyota 4Runner, Holden Jackaroo
Large capacity turbo diesel. Big powerful, simple straight-six turbo-diesel – some competitors were going for smaller engines without the torque or were going down the route of electronically controlled engines.
Much more refined interior and comfort. Many more creature comforts against their competitors – Nissan GQ Patrol, LandRover Defender, Mitsubishi Pajero
CONS:
Price. Nudging $60,000 when new depending on options. ($56,785 for bare-bones GXL).
Solid axle front. Didn't behave as well on the blacktop as some IFS vehicles.
Factory Turbo. The 80 Series was the first real large production big capacity turbo diesel – they had big-end-bearing issues in early models, and more than a few were blown up by owners holding them flat up big hills while towing vans. You needed to do that in the old 2H in the previous Cruisers, however, with the turbo bolted to the new 1HD-T engine, you needed to know how to drive it.
WOULD YOU BUY ANOTHER 80 SERIES?
Without hesitation; I sometimes think it may be time to upgrade, however, have a hard time finding a replacement away from the LandCruiser badge, simply because it does everything I've ever wanted and needed a four-wheel drive to do.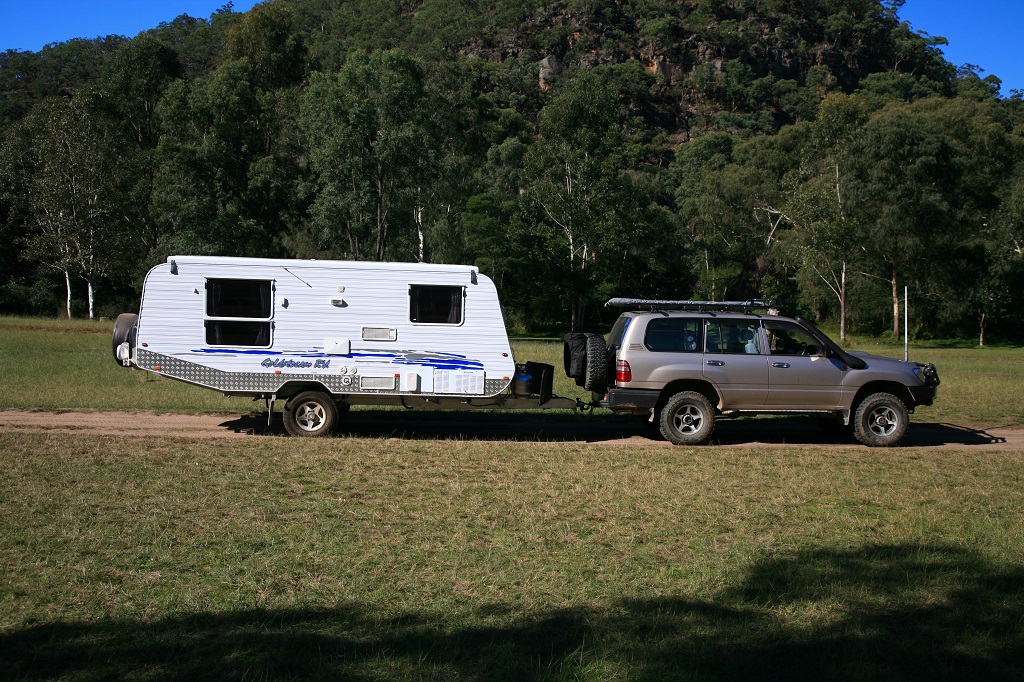 Mark Allen, Editor PC's 4X4 Adventures. Model: 100 Series HZJ105R, five-speed manual and aftermarket turbo
PROS:
The 1HD-FTE factory turbo diesel is one of the best 4X4 diesel engines ever built.
Reliability,
Off-road ability
On-road comfort
Availability of accessories
In-cabin space
Solid axle front end models rule off-road
CONS:
1HZ model is slow, can be turbocharged with care.
IFS models exhibit a nose-down stance but can be lifted aftermarket.
Some five-speed manual gearboxes not overly strong. H150F is the weaker found in the 1HZ-engined model, while the H151F is the stronger version and found in factory turbo and petrol-engined models, and also have slightly different ratios.
IFS models don't return as much suspension flex as the solid-axle version, but can still easily tackle all off-road touring. I drove a stock version to Cape York where it excelled compared to most other standard vehicles.
WOULD I BUY ANOTHER 100 SERIES?
Technically, my old 100 was a 105 Series – an HZJ105R to be precise, solid-axle front end with aftermarket turboed 1HZ and five-speed manual.
I'd hop into another 100 Series Cruiser in a heartbeat but would opt for the 1HD-FTE engine mated to a five-speed auto. IFS model would return better on-road handling combined with excellent off-road ability and be an (almost) perfect family touring wagon with plenty of creature comforts and cabin space.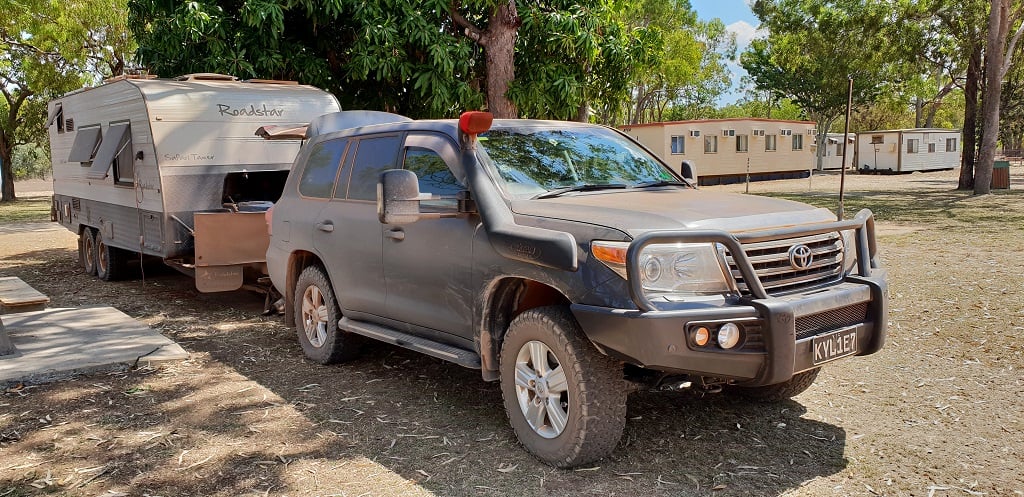 Marty Ledwich, RV Daily Contributor. Current Model: 200 Series GXL, turbo-diesel, auto
PROS:
The V8 (pre-DPF version). Driving the cruiser is a pleasure that never gets old. That engine is just superb. One minute it can be lazy and relaxed plodding through city traffic, and the next minute, you sink the boot in, and it springs to life with a satisfying and unrelenting wave of torque that shoves you back into the seat and all to a very pleasant soundtrack from the exhaust. It's awesome.
Touring comfort and capability. It just goes everywhere.
Servicing availability. The Cruiser has done everything we've asked of it and more without so much as a flat tyre! It still drives like a brand-new car. Even if something was to go wrong in the future, we know there will be a Toyota service centre just about anywhere we go.
CONS:
Purchase price. It's very expensive.
Factory Fruit. Even in the VX trim, you don't get as much fruit as you would with, say, a Land Rover Discovery. The interior is a little dated, and some of the plastics are a bit cheap. The stereo system and GPS navigation are also a bit ordinary. Toyota's tyre pressure monitoring system was also a waste of money. With the sensors inside the wheel, if the batteries go flat, it's off to a tyre shop to get the job done.
WOULD YOU BUY ANOTHER 200 SERIES?
Yes, in a heartbeat. In saying that, we have no expectations to be buying another tow vehicle any time soon. We love this car so much that we intend to keep it for a very long time.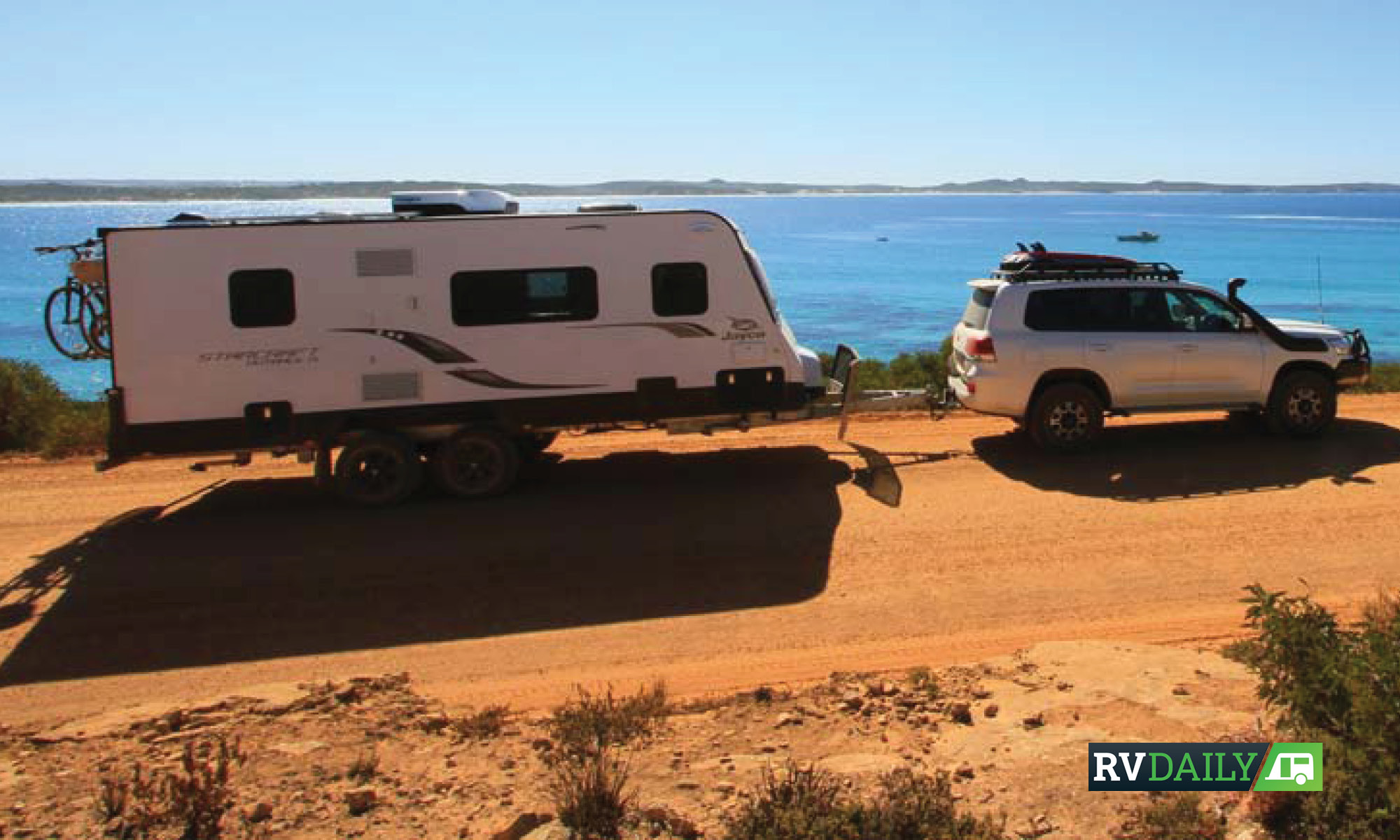 Steve Martin, RV Daily Contributor. Model: 200 Series GXL, auto, turbo-diesel
PROS:
Safety. You never want to think about being in an accident, but with a five-star safety rating, these must be the safest on the road. I don't think you could provide any better security for your family. Solid as a rock, and not once in 40,000km did I have caravan sway.
Reliability. The best places in Australia are often off the beaten track, so far off the track, you may not see another human for days. When you're in these locations, you can't leave things to chance. Having a well-maintained 200 means you about as prepared in vehicle terms as you could be.
That feeling. It's a feeling you get when you put your foot on the brake and push the engine start button. I don't know if it's the sound of the twin-turbo V8 diesel, the vehicle's presence on the road, what I do know is no other car gives you this feeling, it's like having a third testicle.
CONS:
Value for money. This vehicle is overpriced. At $88,300 for a GXL with a relatively basic interior, Toyota is having a lend. When you consider most buyers put at least another 10k in on suspension, bullbars, etc. to set it up as a solid tourer.
Practicality. These are a gem of a touring vehicle. But if you live in the city and it's your daily driver, it's just not practical. Concerns when visiting the dreaded shopping centre about not only jamming it into a tight spot but also other cars damaging your panels because of the width.
Fuel/Running costs. They guzzle, with our heavily accessorised set-up we were running over 16L/100km around town, jumping up to 25 litres when towing. Insurance and servicing costs are also well above average.
WOULD YOU BUY ANOTHER 200 SERIES?
Absolutely; no question. Hands down the best car I've ever owned. It really was a reluctant sale, and the day I handed the keys over I was already plotting my next one.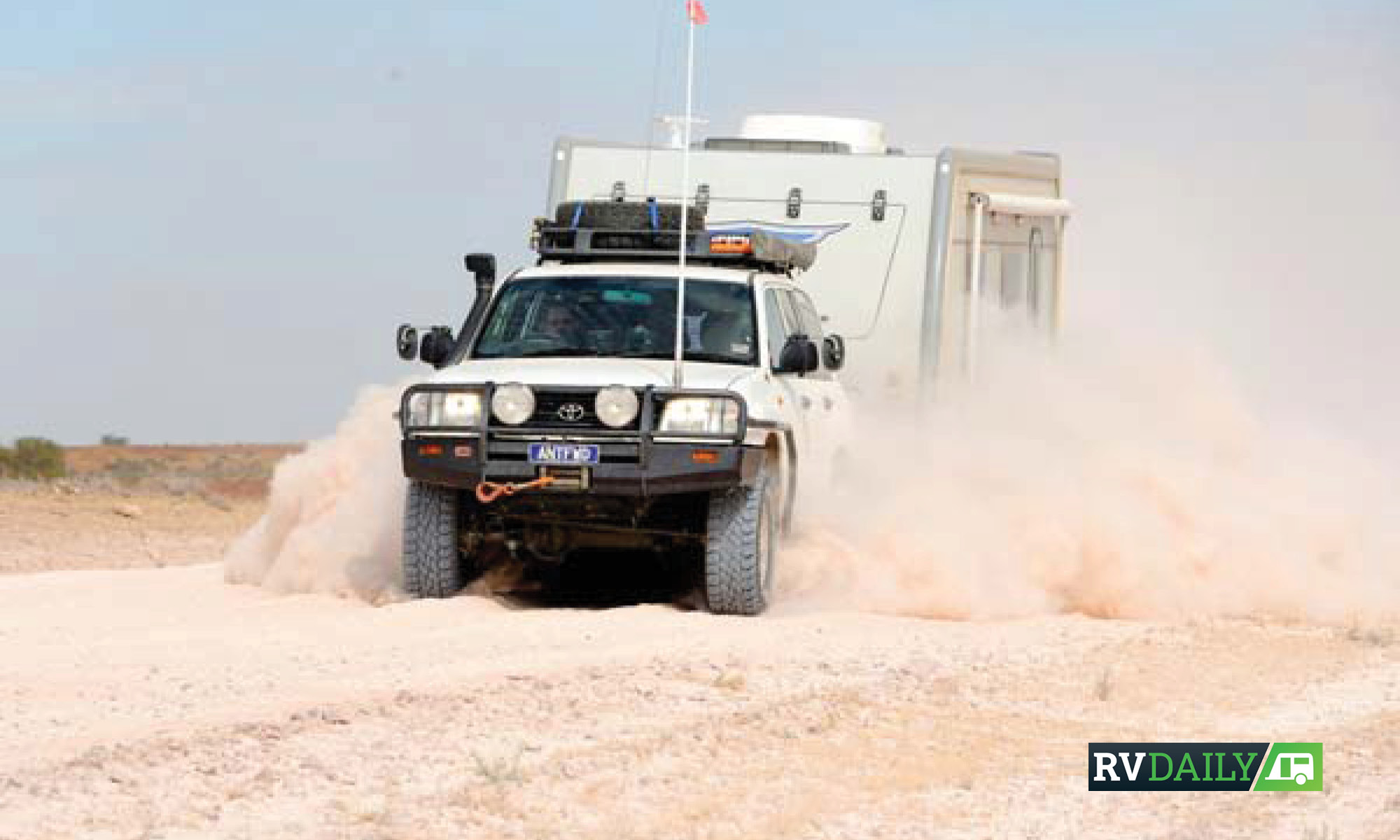 Anthony Kilner, RV Daily Contributor
Current model: 100 Series turbo-diesel five-speed manual HDJ100R
PROS:
Strong body (older models to 100 Series)
Ability to be modified
General Reliability – parts available around the country
CONS:
Purchase cost (Toyota is arrogant)
Weaker drive train as newer models emerged
Servicing costs
WOULD YOU OWN ANOTHER 100 SERIES?
A 100 Series, yes. I have owned a Toyota of some description since my early 20s, starting with a 40 Series, then a 60, followed by an 80 Series then two 100 Series. Two reasons for not buying a 200 Series are the overall body size and no manual model.