Aussie engineer brings about a quiet revolution in a portable air conditioner that's great news for the planet and those on the move
Australia is experiencing above-average temperatures and erratic weather behaviour. With air conditioning, complicit in the rising energy demand, straining electricity grids and heating up an already warming planet, Aussies are urged to rethink the way they keep their cool.
Initially, it might seem strange to tie-in the climate change situation and efficient aircon usable in caravans, but it's logical. As those that pursue efficiency to reduce consumption make strides in development, some technology has broader application.
Take the Close Comfort portable aircon unit, as an example. It's the brainchild of Australian engineer, James Trevelyan. Following extensive global and Australian testing, that included running in Marble Bar, the record-breaking hot town of the Pilbara, the Close Comfort reduced harmful emissions by five times, with even greater reductions promised in future versions. It reduced running costs by up to 75% in Australia and relieves stress on overloaded electricity grids. It's also claimed the Close Comfort uses four to eight times less energy and one-fifth of the refrigerant used by normal room air conditioners.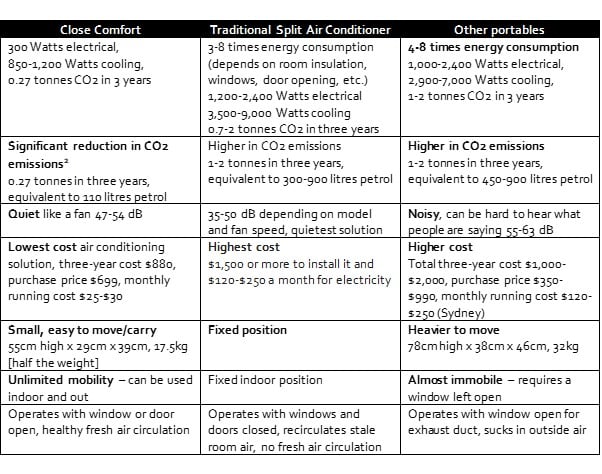 Close Comfort portable air conditioners are distinct from other devices – the single unit is truly portable and lightweight without the need for installation, water or a window duct to run, just simply plug it in. The Close Comfort has appeal to a broad range of users, but could well be of interest to the RV market for anyone on mains power camping or who can generate their own.
Featuring patented technology, Close Comfort uses compressor refrigeration, enabling an instant refreshing crisp airflow for localised cooling. 'It combines the feel of air conditioning with the humble electric fan', says the unit's marketers.
There are two Close Comfort models the Cool Focus ($699) and the Easy Focus ($549).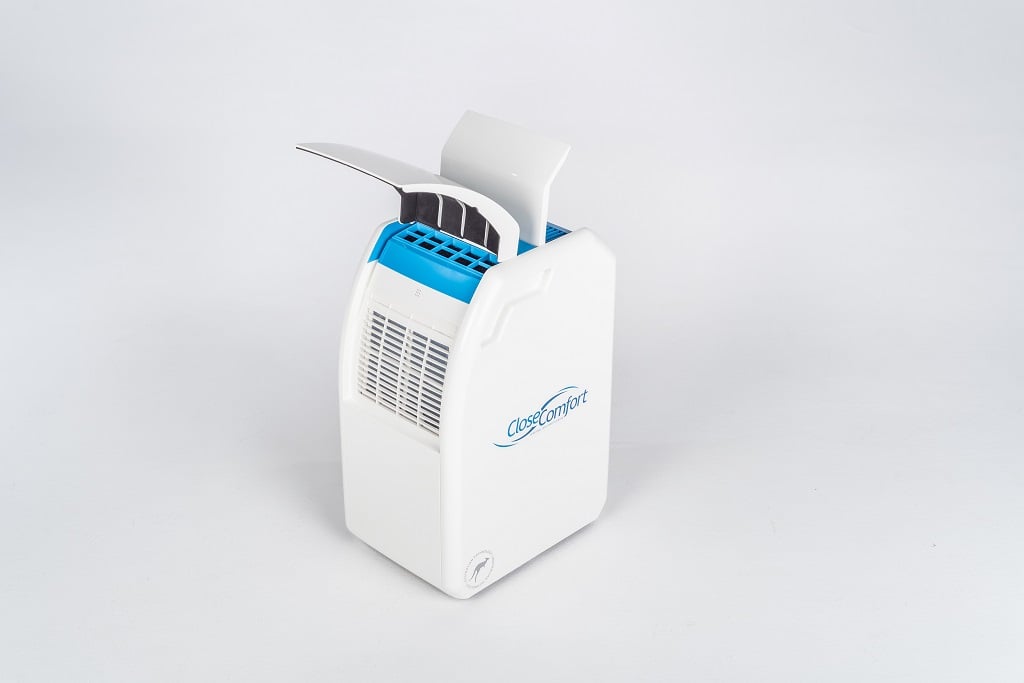 Cool Focus features are listed as: Focus enhancer for better cooling control, remote control, adjustable speed and temperature, sleep function, and option for fan or aircon functionality.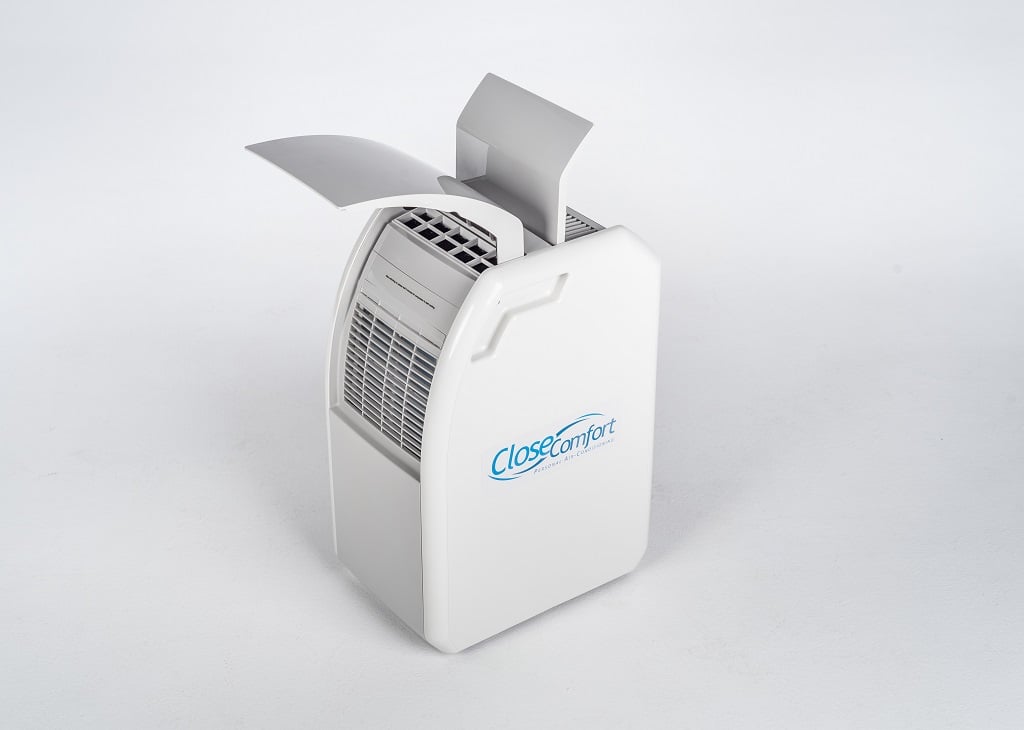 The smaller Easy Focus is simple: easy to operate – open flaps of the unit to start and pre-set temperature and speed.
We noticed that one of the options you can buy for your unit is an igloo tent so you can make a tent around your mattress, which while it's kind of gimmicky, you might not refuse a berth on a hot night in the Tropics.
Anyway, the Close Comfort units offer an option for those campers who need a portable unit for flexibility.
For more information https://www.closecomfort.com/au/
Main Image Credit: My Aussie Travel Guide