Avida reckons its most anticipated model release, the new Silverton arrives amid high expectations
The Silverton has been in the pipeline for some time and will be revealed at the Victorian Caravan, Camping and Touring Supershow (February 20-24, 2020) as a compact motorhome with high-end specifications on a Mercedes chassis. The latest Mercedes Sprinter 418 MWB platform used for the Silverton is the four-cylinder, Euro 6 compliant turbo-oiler offering outputs of 130kW and 400Nm channelled to the road via the Mercedes nine-speed auto (one-up on the classy Iveco cog-swapper).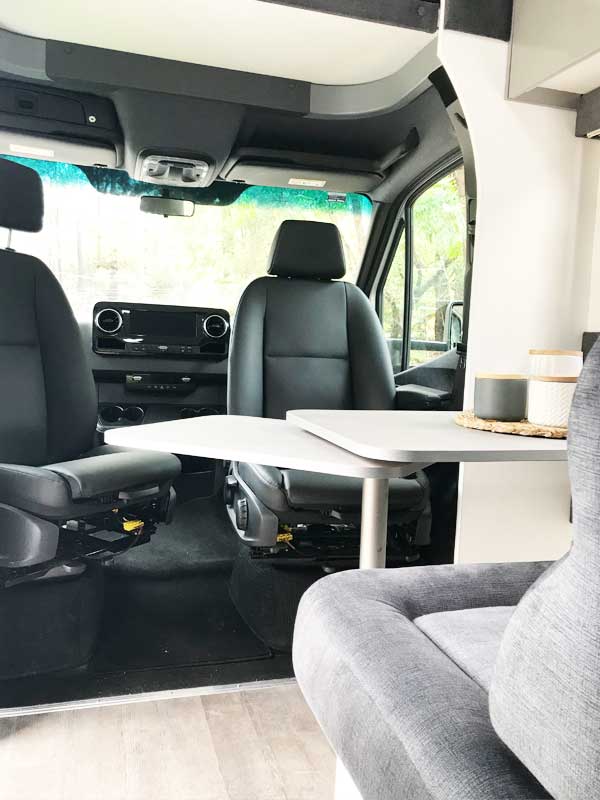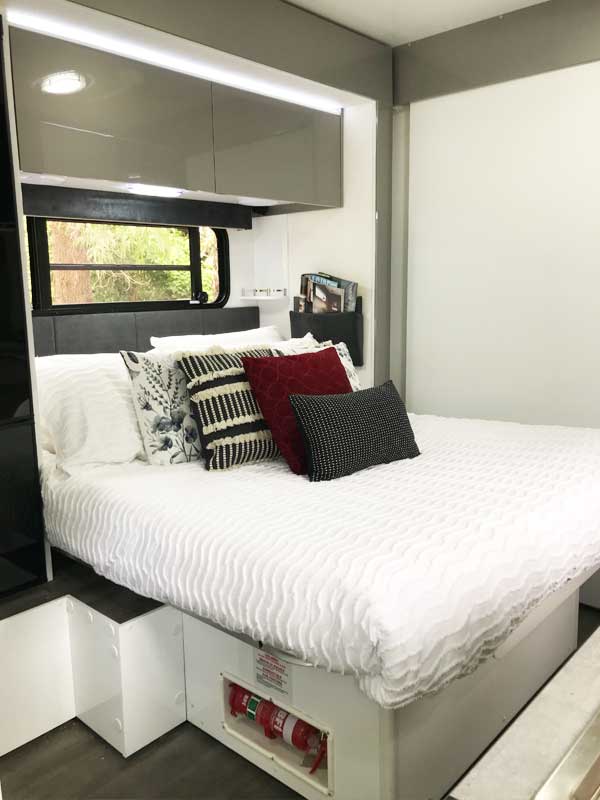 Avida's optimised the Silverton layout to create a well-defined living space throughout the compact 7.1-metre length. It includes a queen-size lift bed on gas struts for more storage, full-length wardrobe to reduce or at least hide the clutter and a bed over the cabin in the Luton peak; this is a C class motorhome. The Silverton is a four-berth for family holidays or just choose one of the bed options for quality alone time.
The kitchen uses high-end contemporary cabinetry and soft-close metal drawers, aluminium extrusion in the handle-free overhead cabinets for strength and a slide-out pantry for clever storage. It includes a four-burner gas cooktop with grill, a microwave and a three-way fridge. It also has a separate dinette seating area and an adjustable table, with the driver and passenger swivel seats able to spin and meet the dining area when the driving stops for the day or night. The modern bathroom is well thought out, set at the rear of the motorhome separating the two areas with a solid door. A full-height moulded recessed shower, porcelain counter-top basin, and a ceramic inlay swivel toilet, with loads of cabinetry rounds out the equipment.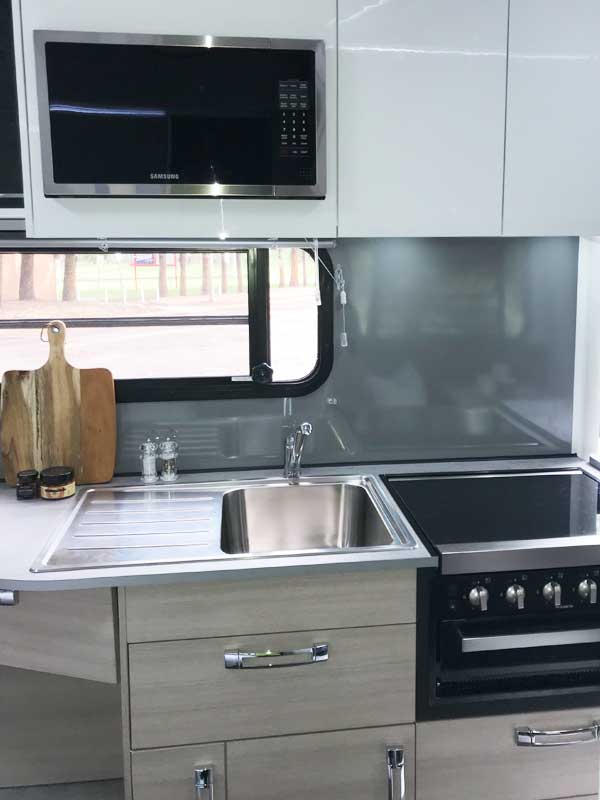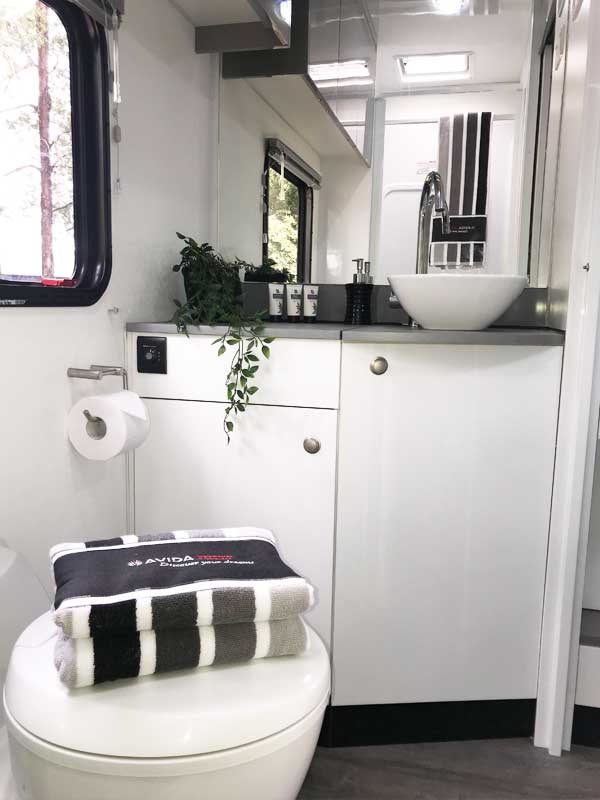 The neutral hues are the perfect starting point for any interior, providing the flexibility to personalise your space with layers of other neutral shades or by adding a pop of colour. There are many options for buyers to make their own custom choices prior to ordering a model. Avida has taken a neutral approach to décor and it's accentuated with other elements like texture, timber and colours and the smart placement of doors and windows that take care of the natural light.
Avida cites the Silverton has many quality standard inclusions such as the stylish four-point security front door, a large 28-in smart TV, louvre windows, USB-enabled sound system with internal speakers, internal mood lighting, 100-litre fresh and 100-litre grey water tanks, roof-mounted air conditioner, plus, Avida provides a certified weight certificate ex-factory with every model so you know exactly what you've paid for and your legal weight status!
Avida has long-since used advanced technology, such as its sandwich panel construction that offers thermal and acoustic qualities and high structural rigidity. The strength of the inner core construction, with a longer spanning capacity, means a one-piece fibreglass roof – nose to tail, and separate front and rear mouldings.
Avida's Sales and Marketing Manager, Billy Falconer, said, "The Silverton will be a great addition to the expanding Avida Motorhomes and Caravans range, offering customers a compact motorhome with a slide-out, on a Mercedes chassis. Customers can contact their closest Avida dealer throughout Australia or New Zealand to arrange a viewing of the new Avida Silverton at the dealership with stock starting to arrive at dealers in early 2020."
The new Avida Silverton has the company's three-year factory-backed warranty, five-year structural guarantee and two-year emergency roadside assistance. For more information, and to check out Avida's national dealer network call 1300 428 432 or visit  www.avidarv.com.au