With the Easter long weekend fast approaching, there will be lots of new caravanners keen to try out their newfound freedom. But if you've ignored your vehicle's weights or you can't be bothered with extension mirrors, Victoria Police might have a surprise for you.
Police from Victoria's Ballarat Service Area have issued a warning to caravanners heading away for holidays to the popular holiday destination. They will be focused on caravan safety this weekend, as more people are expected to venture into the great outdoors for camping trips.
According to their Facebook Page, Ballarat Police are aware that caravan parks and accommodation will be well-booked for the upcoming weekends. Ballarat and Moorabool Highway Patrol Senior Sergeant Stuart Gale said police would be ensuring people towing caravans, trailers and camper trailers were doing so safely.
"We will be intercepting vehicles to check caravans and if necessary weigh them to ensure compliance," Senior Sergeant Gale said.
Senior Sergeant Gale told The Courier many people may not have dusted off their caravans and other camping gear in a while so police wanted to prevent accidents from occurring. He reminded people to ensure they were prepared for their trips by checking their vehicle is capable of towing a caravan or camping trailer before departing, and that everything is roadworthy – from chains to brakes and lights and that tyres and suspension are in a good condition.
"Having good rear vision while driving with the caravan attached and that weight is distributed safely is also vital to prevent an accident," he said indicating his team may be looking to make sure extension mirrors were fitted where required.
"These things have been in storage for a long period of time so it's about preparing for the trip as much as taking the trip," Senior Sergeant Gale said.
"Make sure your vehicle and the trailer, camper or caravan is roadworthy."
Now that much of the COVID-19 restrictions have been lifted and many Victorians are looking to get away for the first time in over 12 months, Senior Sergeant Gale expressed particular concern about people travelling off main thoroughfares and travelling on unfamiliar and potentially unsealed roads.
"With everything full, people will be travelling off the grid more and looking at free camping sites and carrying more to do that."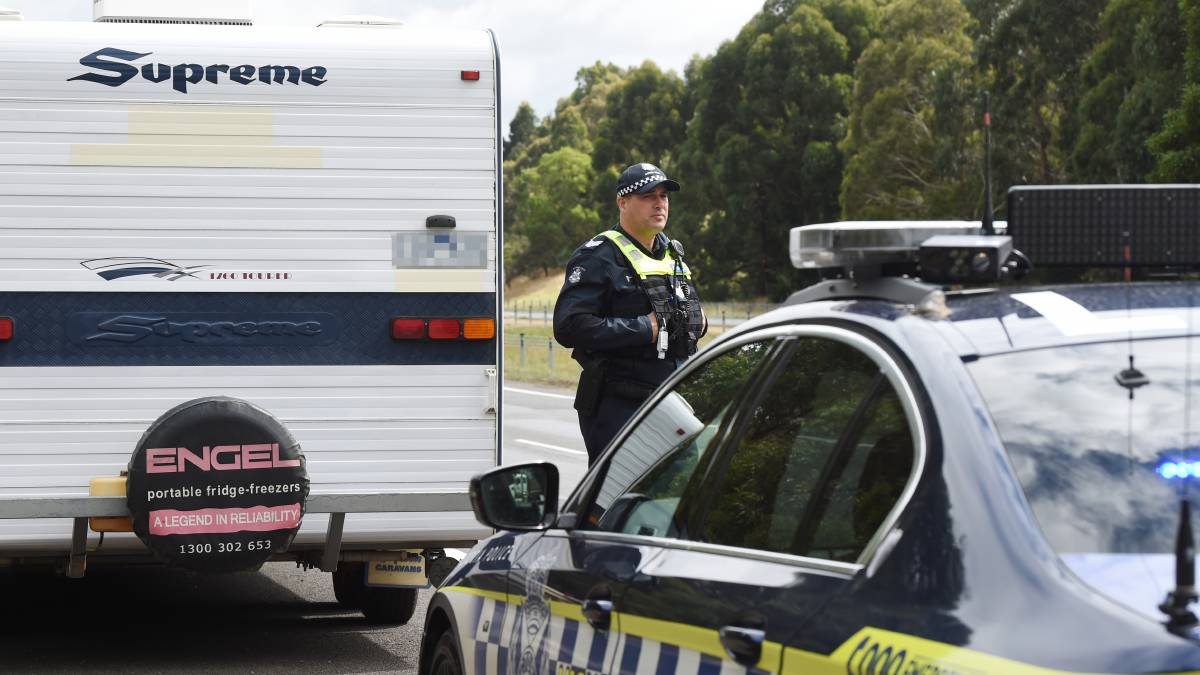 "My concern is that if people are going off the grid to camp, they will be carrying more weight because they still want all the creature comforts.
"Make sure weight is distributed evenly and you don't overload it so that it becomes unstable."
Caravanners are also reminded to be aware of their surroundings and the effect they may have on other motorists.
"If there is traffic banking up behind you, use a turn-off or rest stop area and take a quick break to allow the traffic to flow past freely," he said.
There will be many newcomers to the caravanning lifestyle most having never towed anything bigger than a box trailer. Senior Sergeant Gale recommended seeking advice to be prepared for what is expected to be a busy, and wet, weekend on the road network.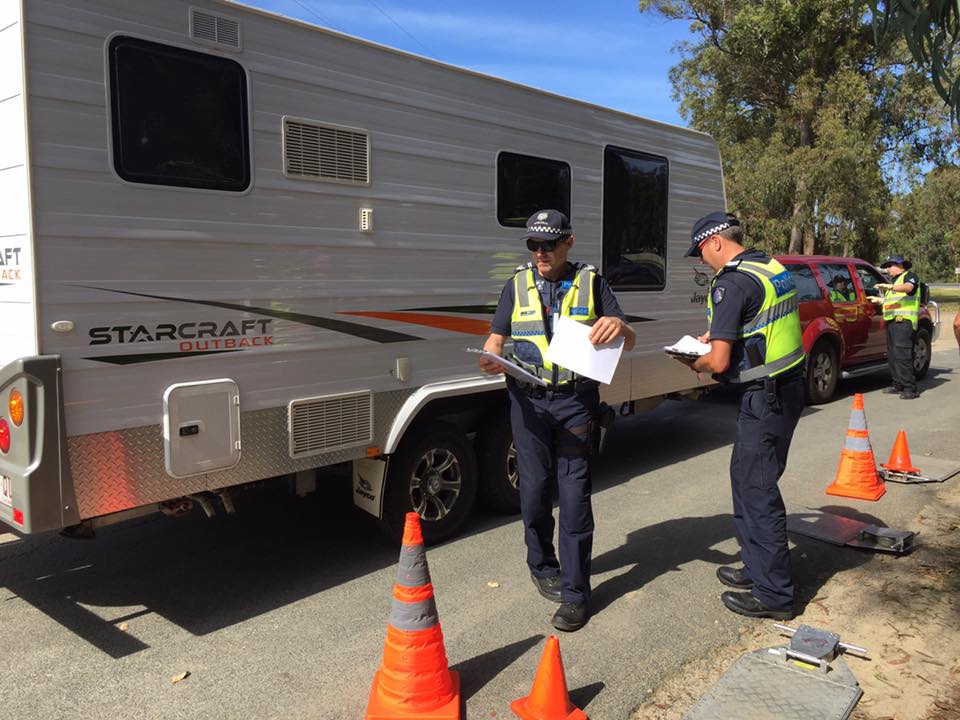 "It's one of the last opportunities to get away before winter sets in and traditionally a lot of people take advantage of that."
"After COVID, I think we will see more people take advantage of it. Even though it's wet, I don't think that will deter people."
Next week, police will launch road safety operation Nexus, with a focus on speed, fatigue and impairment over the Easter weekend.
For information about safe caravanning, visit the Vic Roads website