8 Things to do in Echuca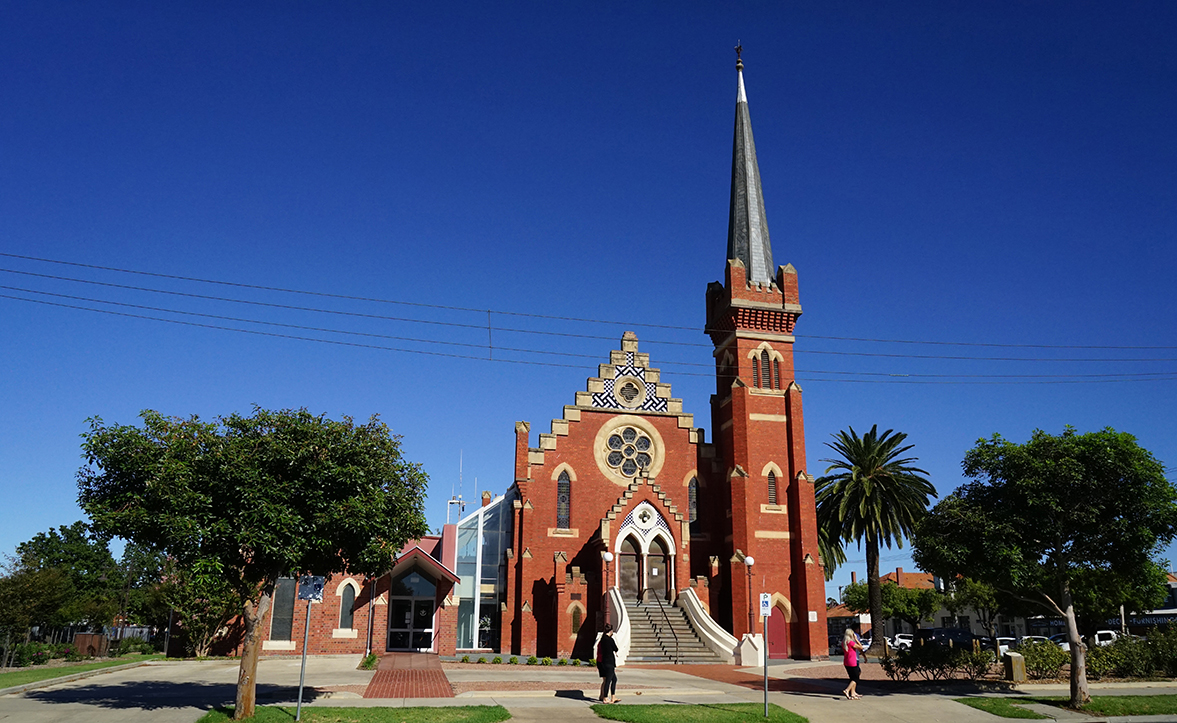 Cactus Country
The spectacular flowers and unusual sculptures these unique plants provide will entice even the non-gardener, like me!
The self guided tour is an excellent way to explore and learn about these mysterious desert plants.  Enjoy their delicious Cactus cake and unusual Cactus Icecream after a walk around the park. A family owned business by extremely passionate people.
Adults $12.50, Seniors $10.00, Children $4.00
Groups and coaches welcome. Caravan and RV friendly
4986 Murray Valley Hwy, Strathmerton
03 5874 5271
www.cactuscountry.com.au
Echuca Historical Society Museum
Home to original the Murray River Charts, Riverboat photographs, Reminders of Chinese population, Sawmilling, Floods, Costume & Home Life, Local newspaper the Riverine Herald is on microfilm dating back to 1863.
1 Dickson Street
03 5480 1325
www.echucahistoricalsociety.org.au
Kyabram Fauna Park
A truly natural experience. Just a 25-minute drive from Echuca. An interesting place to wander around wallabies and kangaroos, the Park has a walk through aviary. There are facilities to make it a whole day visit with including BBQs a large playground.
Adults: $20.00
Seniors: $16.00 with Government Seniors/Pension Card
Children: (5 to 16 years): $10.00
Children Under 5: No charge
Family: – 2 Adults, 2 Children: $50.00
Disabled, accompanied by Companion Card holder: $10.00, plus $10.00 for Companion Card holder
Lake Road, Kyabram
03 5852 2883
www.kyabramfaunapark.com.au
River Country Adventours
The Goulburn is ideal for canoeing, camping, bush walking and fishing. Situated between Shepparton and Echuca it flows through remote pristine bushland, in the southern region of huge Barmah Forest. We spent a morning paddling along the Goulburn river and enjoyed every paddle stroke.
Prices depend on the type of day you have with them.
03 5852 2736
www.adventours.com.au
National Holden Motor Museum
The largest one make car museum in Australia. Discover an institution begun by James Holden in 1856. An ever-changing display of over 40 beautifully restored Holdens, rare prototypes, historical film footage and a unique range of souvenirs.
7-11 Warren St, Echuca
03 5480 2033
www.holdenmuseum.com.au
The Great Aussie Beer Shed
The Great Aussie Beer Shed is the first Beer Can, Brewery Related and Australiana Museum. Featuring over 16,000 beer cans from Australia and around the world, and other brewery related items including beer tap tops and tap handles, trays, old wooden beer barrels, bottles, signs both old and modern, brewery manufacturing equipment and machinery.
377 Maryann Rd, Echuca
03 5480 6904
www.epak.com.au/beershed/
Backroads Trail
To do things a little bit differently you have to get off the highway and hit the back roads. Luckily there's The Backroads Trail which has all the best spots pinpointed for you with signposted sites. This wonderful Trail covers more than 250km of road from Echuca to Caldwell. Located in the rural area north of the Murray River between Barham, Moama, Mathoura & Deniliquin along this track you will learn about Ned Kelly, mechanized shearing and the changing Murray River, all in all there are 22 attractions, with everything from heritage & environment to wine & food. The plethora of small businesses dish up amazing produce and you can meet the friendly and proud faces behind this region.
Markets:
Echuca Moama Market: Just a stone's throw from the Murray River, it operates throughout the entire year and coincides with most long weekends (public holidays), local events and festivals. Huge variety of fantastic stalls ranging from farm fresh local produce, local wines and cheese, sporting goods and memorabilia, a fantastic range of fashion clothing and jewellery, garden ornaments, handmade furniture and homewares.
Echuca Farmers Market: an accredited Farmers Market, operates at the Alton Reserve, Hare Street Echuca from 8.00am – 1.00pm on the 1st, 3rd and 5th Saturday of the month.
Rochester Town Market: held on the 4th Saturday of the month from 8.30am to 1pm at the Shire Hall/Skate Park.