Its been a year to the day since the devastating Gippsland bushfires forced around 4,000 people in the township of Mallacoota to take refuge on the coastline of the popular holiday destination. Then COVID-19 restrictions dealt the town another financial blow just as the bushfire recovery was underway. Now that Victorians can travel around again, Mallacoota is crying out for visitors. It's time to revisit what makes it so special.
When I was a young boy, whenever I talked to my friends about what they would be doing over the school holidays, many of them would say they were going to Mallacoota. I often wondered about this seemingly magical place that everyone I knew went to (except me). As the years went on, I heard more and more about Mallacoota. My wife and I even drove past it several times on the way to visiting the in-laws in Merimbula, each time thinking we really must go there and see what all the fuss was about. Back in 2017, we got the chance to satisfy our curiosity and spend a long weekend there.
I can tell you, Mallacoota lives up to the hype. It truly is one of the most beautiful destinations in Victoria.
The township of Mallacoota sits on the far north-eastern edge of the Gippsland coast, very close to the border with New South Wales. At a distance of about 520km from Melbourne, it is about as far away from the city as you can get and still be within the State of Victoria.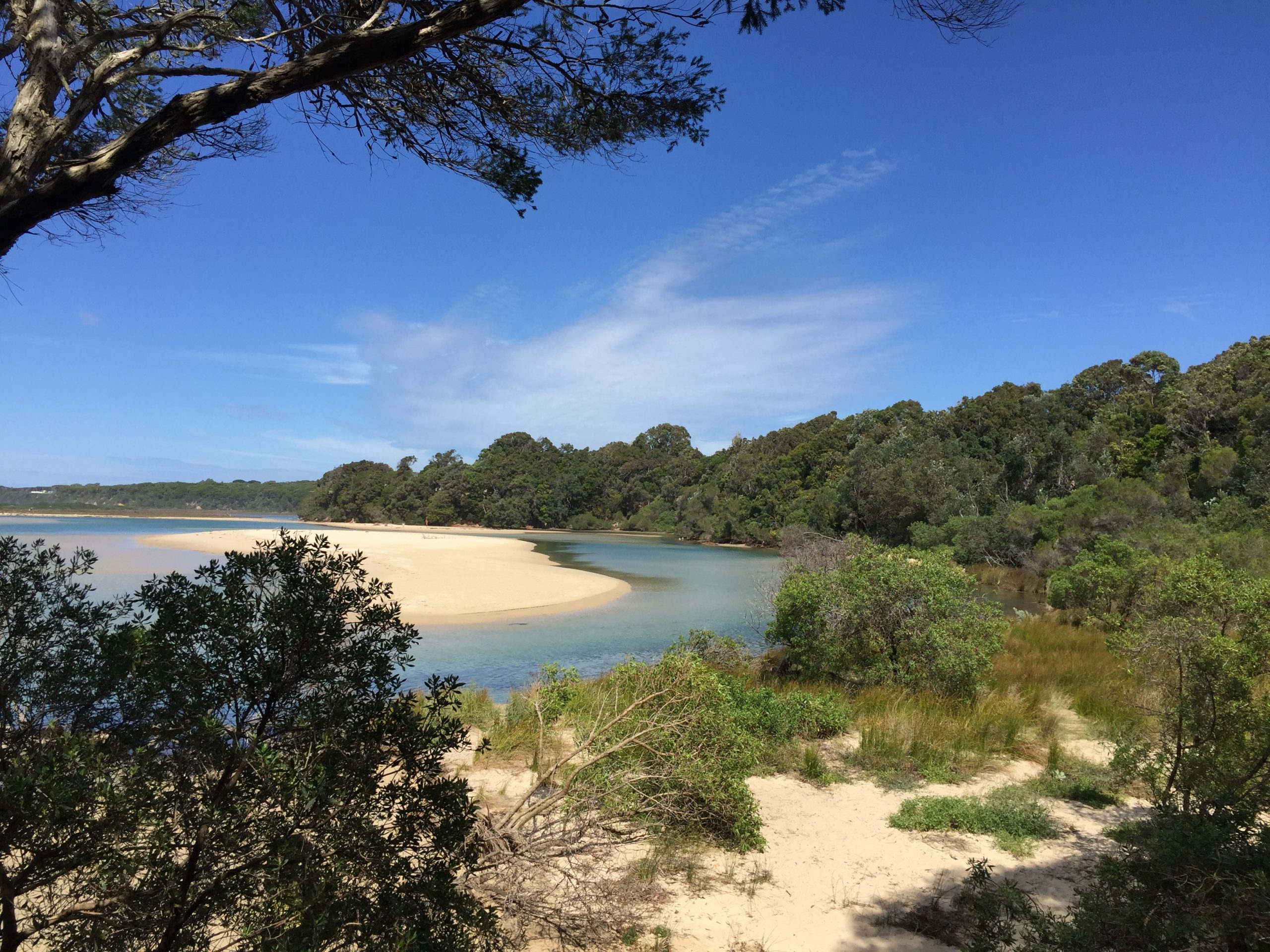 It is regarded as one of the state's most isolated towns. Driving there by car takes a little over six hours from the Melbourne CBD. If you're towing a larger caravan, expect it to take a bit longer. The second half of the drive from Bairnsdale is mostly narrow winding roads with the occasional sharp bend. You need to have your wits about you in some sections.
To make the drive there a bit easier, we stopped overnight at Willow Park just outside of Rosedale. This is a popular free camp (gold coin donations accepted to help maintain the grounds) where you can break the drive in two… particularly welcome after negotiating Melbourne's peak hour traffic.
From Rosedale, just continue east along the Princes Highway. There are plenty of opportunities to break the drive along the way as you drive through the major regional towns of Sale, Bairnsdale, Newmerella and, our favourite, Cann River. At Bairnsdale, you have the option of the coastal route through Lakes Entrance which can be very busy during summer; or you can take the road through Bruthen and avoid the traffic.
The turnoff to Mallacoota is well signposted so you can't miss it.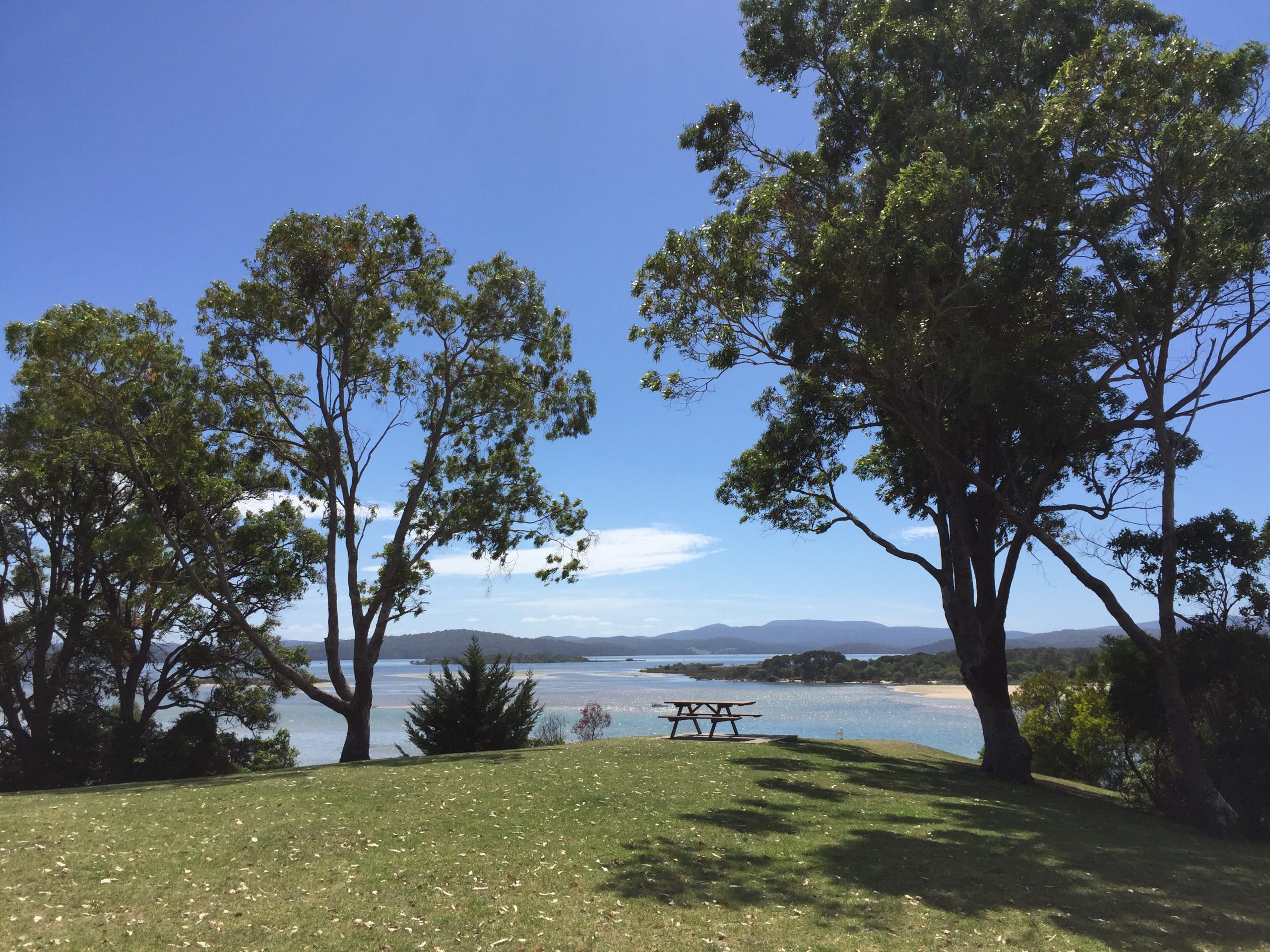 Caravanners and campers are well catered for in Mallacoota with three options to choose from. We stayed at the popular Foreshore Holiday Park which sits right at the edge of the mouth of the Wallagaraugh River. Here you will find some of the most spectacular vistas in the country. We were fortunate enough to get a site overlooking the inlet where we could sit under our awning with a cold beverage and just admire the views.
The park itself is very clean with excellent facilities. It is dog-friendly, although there is a limit of one dog per person. They even provide a dog wash at the amenities block – very civilised indeed. The park is also a short walk away from the main township. Here you'll find all the basic necessities including two supermarkets, two petrol stations and a variety of smaller outlets. Be aware that many stores close around 1 pm during the weekends and prices are a little higher than in the major centres.
Finding things to do in Mallacoota is not difficult at all. The main attraction is fishing, which is supposedly abundant. All I could manage was a small mullet but I'm assured there's heaps of bream, flatheads and the occasional mulloway. If you're into boating and fishing, this is as good as it gets in Victoria. Other activities include coastal walks, fishing charters, sightseeing cruises and a visit to the Gabo Island lighthouse.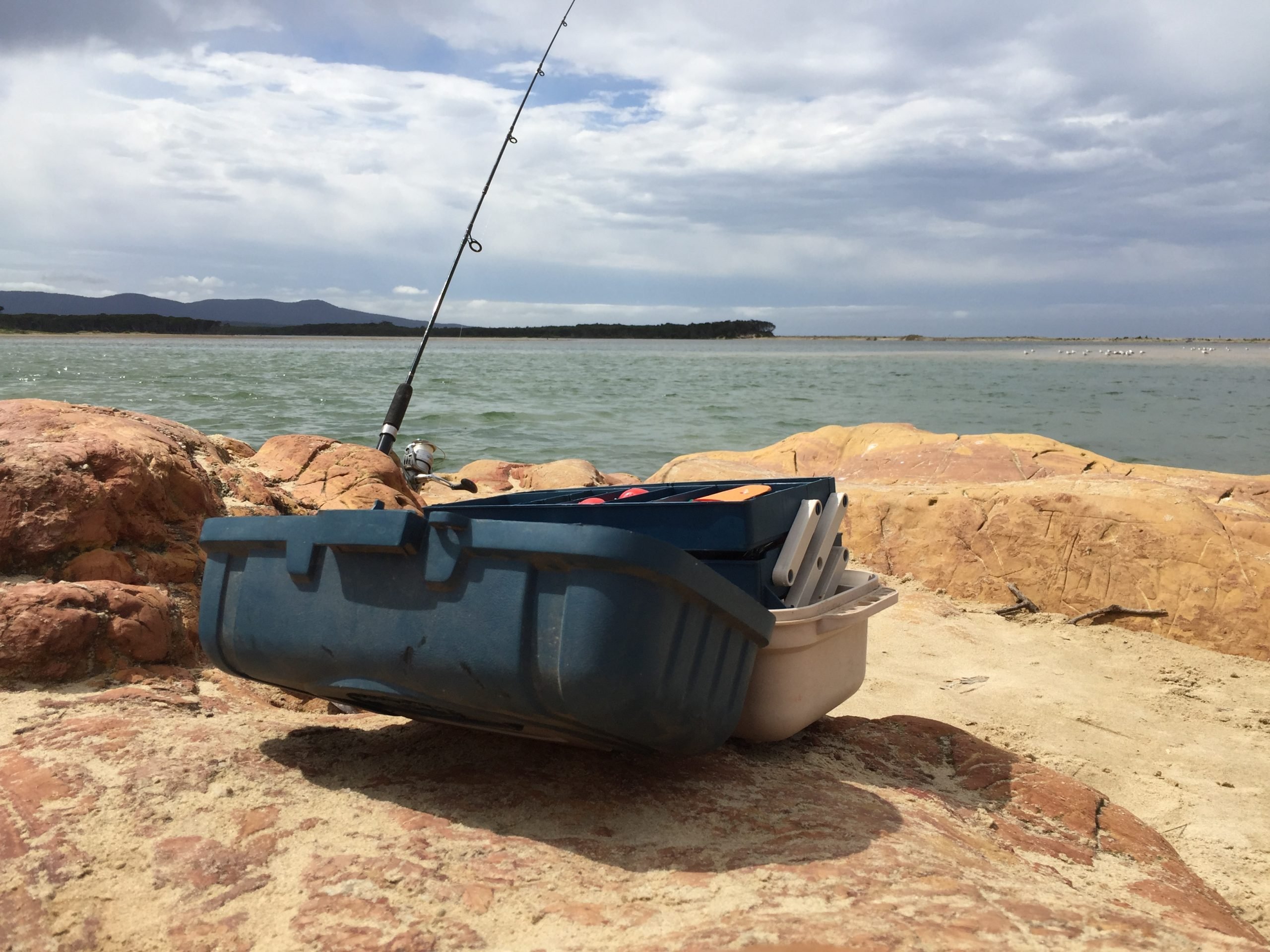 If your fishing endeavours are not successful, there are plenty of places to eat… all of which get good reviews. Another option to try is to grab some fresh seafood from roadside vendors on Saturdays and Sundays and cook up a meal for yourself back at the van.
If you're into photography, Mallacoota is paradise. It offers a unique blend of landscapes that seem to have been handpicked from various areas around Australia. It's as though Mother Nature purloined parts of Queensland's Cape York Peninsula, mixed them with elements of the NSW central coastline and finished off with the uniqueness of the Victorian fern tree bushland to produce a truly spectacular backdrop for a family getaway. Although much of the bushland has been fire-affected, it is regenerating.
Having spent some time in Mallacoota, I now understand why so many of my friends over the years kept going back there for their holidays over and over again. I am actually a little annoyed with myself for not visiting sooner. It's the sort of place that gets into your system and beckons you to return and experience the unique sense of isolation it offers, something that is difficult to find close to the big cities. It is unquestionably a long way to go for many Victorians; however, the lure of pristine beaches, excellent fishing and photogenic landscapes combined with its quiet isolation make it well worth the effort. Now that it's in our blood, we will definitely return to Mallacoota.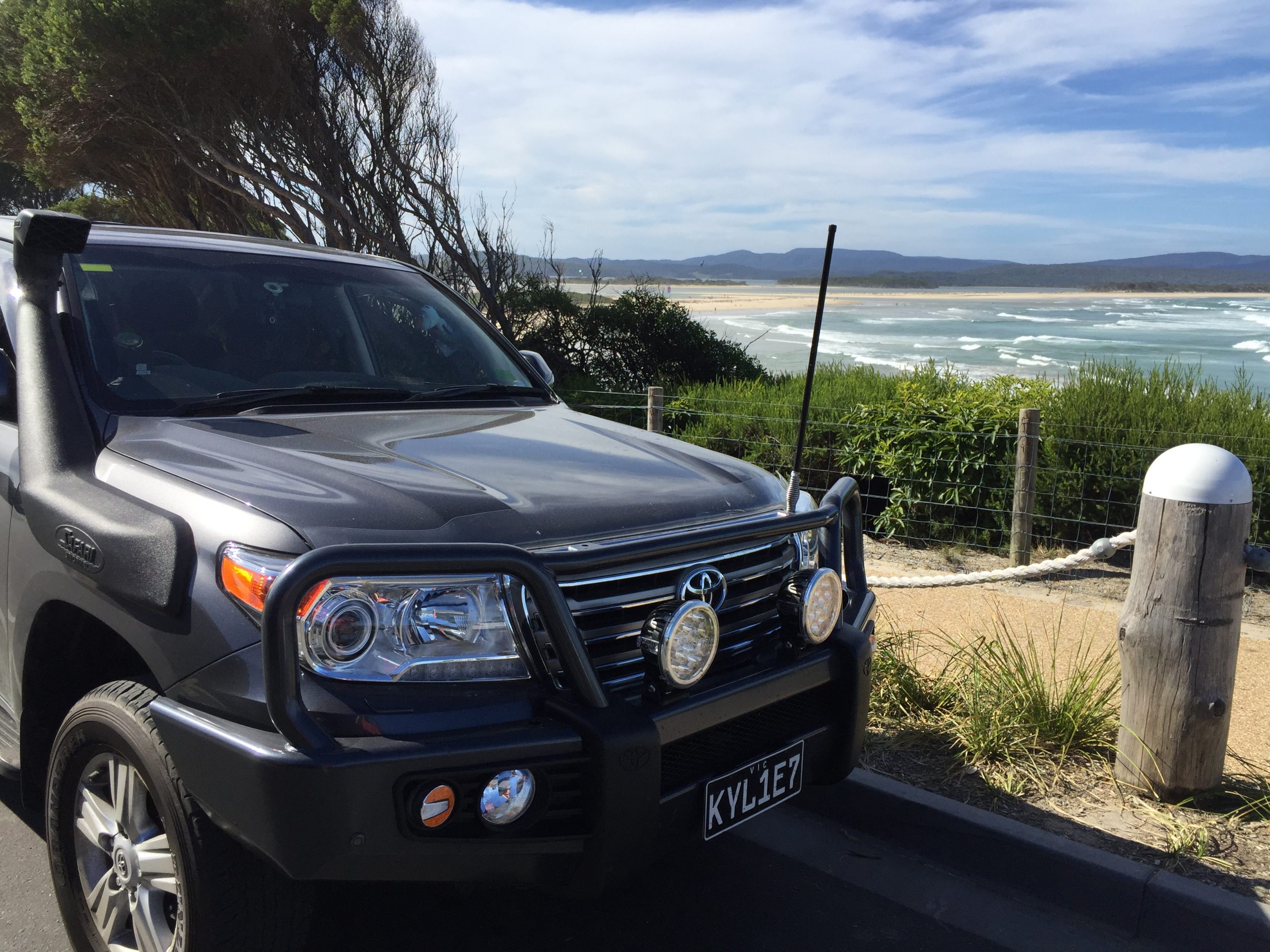 Travel Information.
Mallacoota is 513km from the Melbourne CBD and 559km from Sydney if you take the coastal route. You can break the drive from Melbourne by staying overnight at Willow Park, Rosedale. From Sydney, the Nungarry Rest Area near Dunmore gets good reviews.
There are four caravan parks to choose from. We stayed at the Mallacoota Foreshore Holiday Park. Visit the website for more information.  
Fuel is available in Mallacoota but keep in mind that the next nearest fuel on the Melbourne side is at Cann River, 69km away. On the Sydney side, fuel is available at Eden (85km away).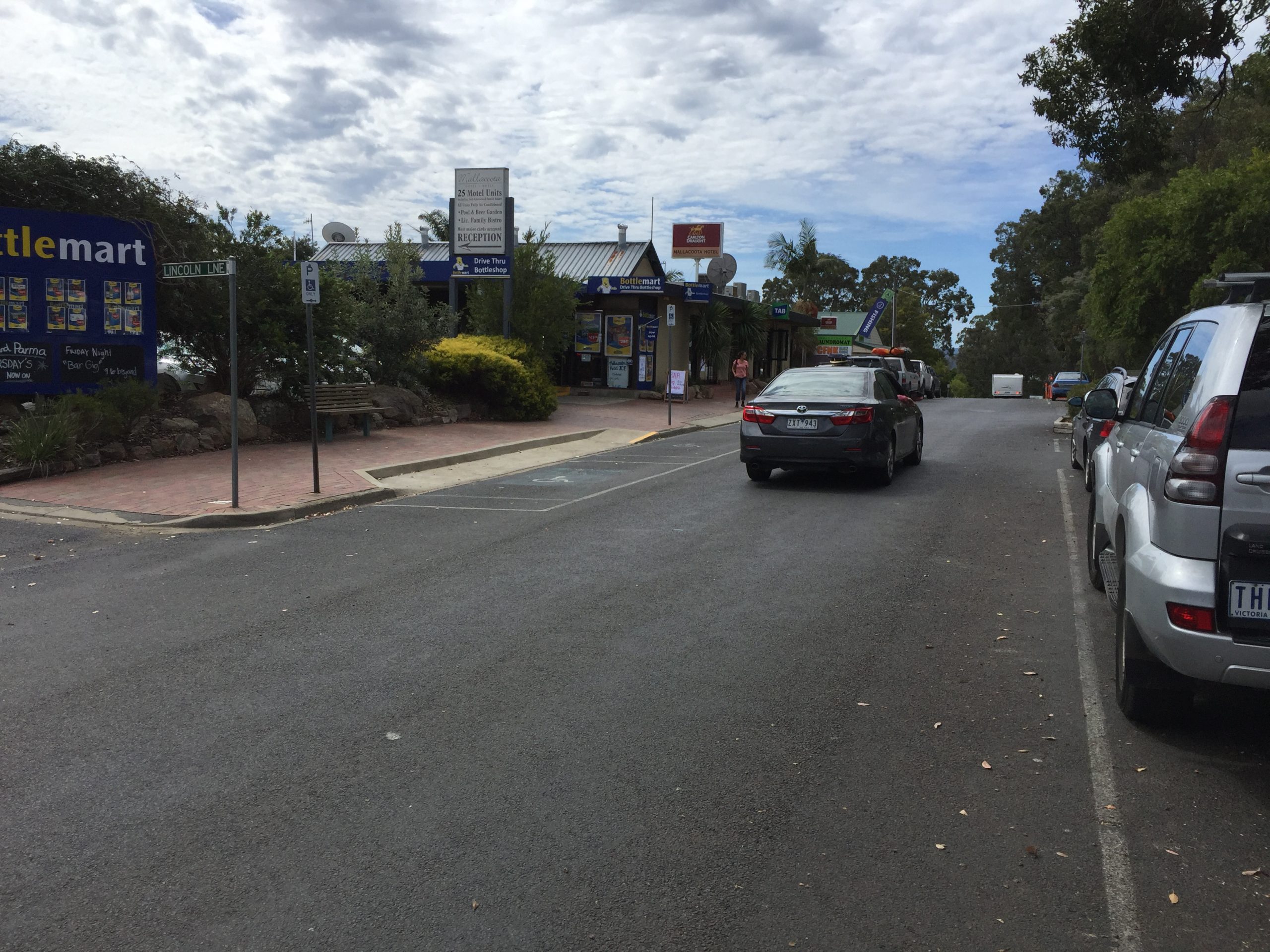 Supplies can be found in Mallacoota including food, fishing and camping gear. Nearest caravan and RV repairer is RV Repairs, 37 Princes Highway, Eden, NSW – phone 02 6496 4884.
Weather is generally temperate and humid with summer daytime averages in the mid-20s and winter down to around 15 degrees Celsius.
Visit Mallacoota is a comprehensive source of information about the area including attractions around the town, upcoming events and activities, accommodation and services.