Drive 3.5 hours north of Brisbane and you'll find the beautiful Hervey Bay on the Fraser Coast. Known for its epic whale watching, mild climate and proximity to World Heritage-listed K'gari (Fraser Island), Hervey Bay is a top spot for all ages.
Here's why we love Hervey Bay.
The esplanade and pier are awesome
Stretching from the iconic pier in Urangan through to Point Vernon at the other end of town, Hervey Bay's esplanade has a paved path running over 14 kilometres in length alongside the ocean. Walk, skate, scoot or ride your bike either the whole length or shorter sections at a time.
Free playgrounds and exercise equipment are peppered along the way as well as opportunities to stop for ice cream or coffee.  Make sure to leave some energy left in the tank to stroll the Urangan Pier which is nearly one-kilometre in length.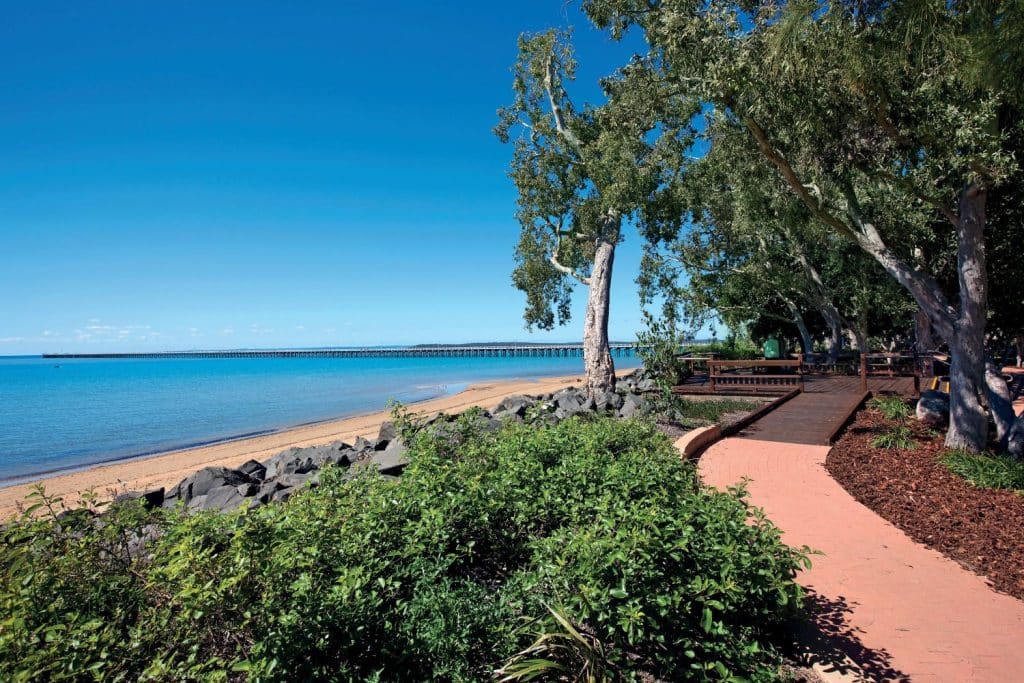 You can camp right beside the beach
Hervey Bay's beach stretches for around 14 kilometres along the foreshore. Fortunately, there are four council-owned beachfront caravan parks to take advantage of this. Choose from either Pialba, Torquay or Scarness in town or Burrum Heads, located around 20 minutes away from it all.
Pialba Beachfront Tourist Park is the largest of Hervey Bay's beachside parks and a top pick for families. Conveniently located next door to WetSide Water Park, a free water playground for children of all ages, there is also a skate park, adventure playground and all-abilities playground within walking distance.
Both Torquay and Scarness tourist parks front some of the best beaches in the bay and are just a stone's throw from the cafes. The Burrum Heads Tourist Park is the place to head for peace and tranquillity. Situated at the mouth of the Burrum River, it's an epic spot for boating and fishing. The park has its own tinnie ramp so you can launch without even having to hook up your car.
It's a great place to bring your boat
Given its position in the Great Sandy Marine Park, Hervey Bay is a boaters paradise. Both Pelican Banks and Wathumba Creek make for a great day out on the water. You can discover more fantastic boating spots from Hervey Bay over at our sister publication, Unsealed4x4.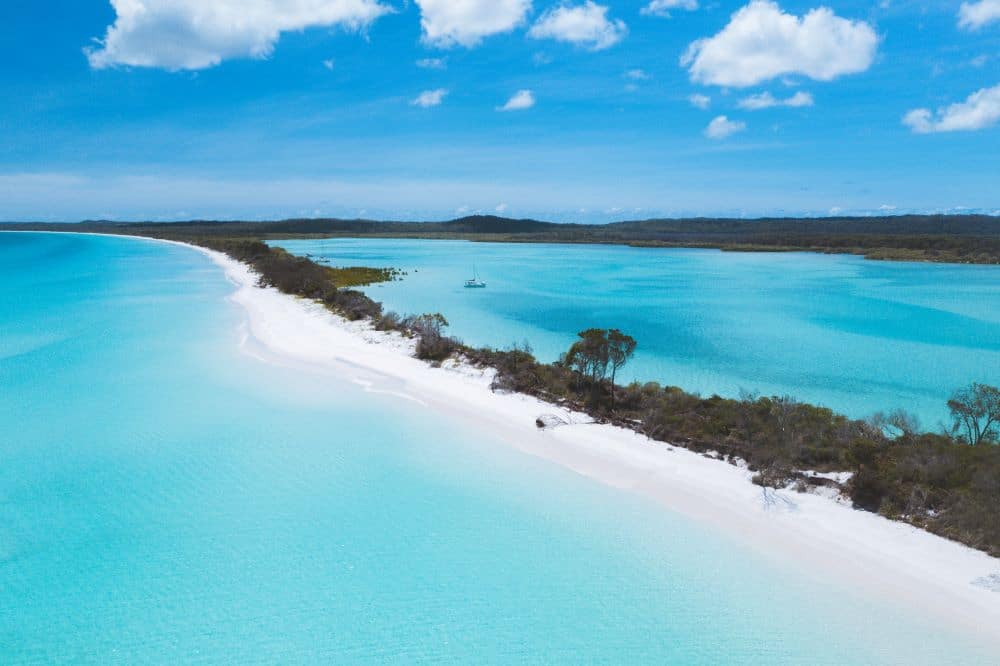 There's a free waterpark
WetSide Waterpark is a free water play area featuring water jets that shoot out of the ground, a dedicated under-fives area, dumping water buckets and mini water slides. There are two larger water slides for those over 120cm tall but these will set you back $6.70 for 10 x rides. Don't miss the free Saturday night fountain light show at 7 pm.
WetSide is open Wednesday to Sunday from 10 am – 5 pm during Queensland's school terms and seven days a week from 10 am – 5 pm in the school holidays. It's closed on Christmas Day and from May to early September for annual maintenance but you can check out the WetSide website for more information.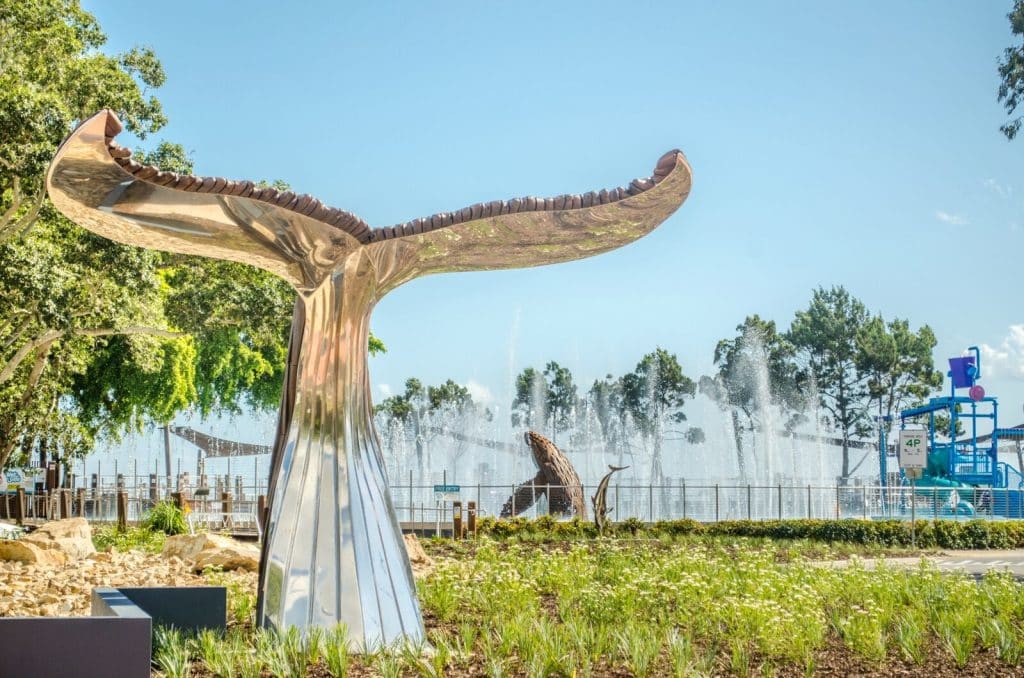 It's right next door to World Heritage-listed K'gari
K'gari (Fraser Island) is a short ferry across the sheltered waters and is a bucket list destination for many 4WD enthusiasts. Not only is K'gari the largest sand island in the world but it's home to over half of the world's perched lakes, the world's largest perched lake (Lake Boomanjin) and what many consider to be one of the most beautiful lakes in the world (Lake McKenzie).  
When it comes to adventure, K'gari boasts a tonne of 4WD tracks, beach driving, epic hiking and lots of opportunities for wild swimming in creeks, lakes and water holes. Although don't swim in the ocean at Fraser Island, it's known to be full of rips and sharks!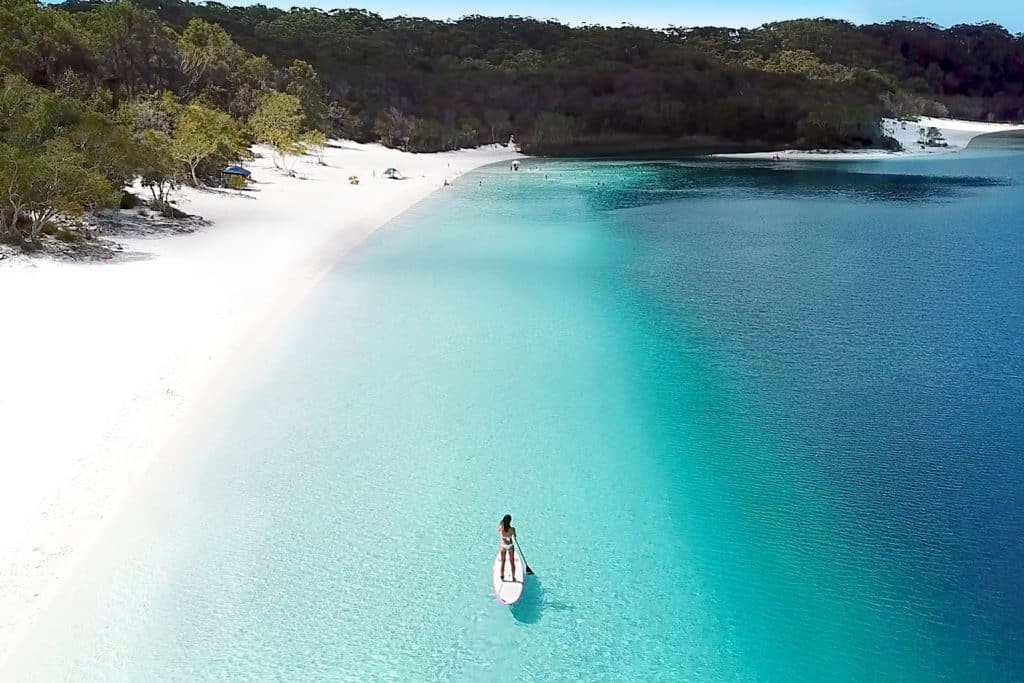 Whale watching galore
Hervey Bay isn't known as the whale watch capital of Australia for nothing. In 2019, the region was declared the first Whale Heritage site in the world and recognised globally as a premier whale-watching destination for its strong community connection to whales and sustainable whale-watching practices.  
Unlike other coastal towns where the whales pass by, the whales use Hervey Bay's sheltered bay as a stopover for a few days to rest, play and socialise before continuing their migration.
To see the whales for yourself, visit between late July and early November and book into one of the established whale-watching boat tours.