Woodgate Beach is one of Queensland's amazing little-known secrets, spanning over 16-kilometres of mostly untouched sand and clear water. Fortunately for all of us, the NRMA Woodgate Beach Holiday Park is in a prime location right next to it.
Protected by Fraser Island around 60-kilometres off-shore, the waters here tend to softy lap at the edges of the shoreline, providing a calm soundtrack for any intended relaxation. Which, by the way, is really easy here given the small population, lack of development and large stretches of beach.
This is what seaside holidays are all about!
Location
Find the NRMA Woodgate Beach Holiday Park right on the esplanade at Woodgate around 350-kilometres (4 hours) north of Brisbane.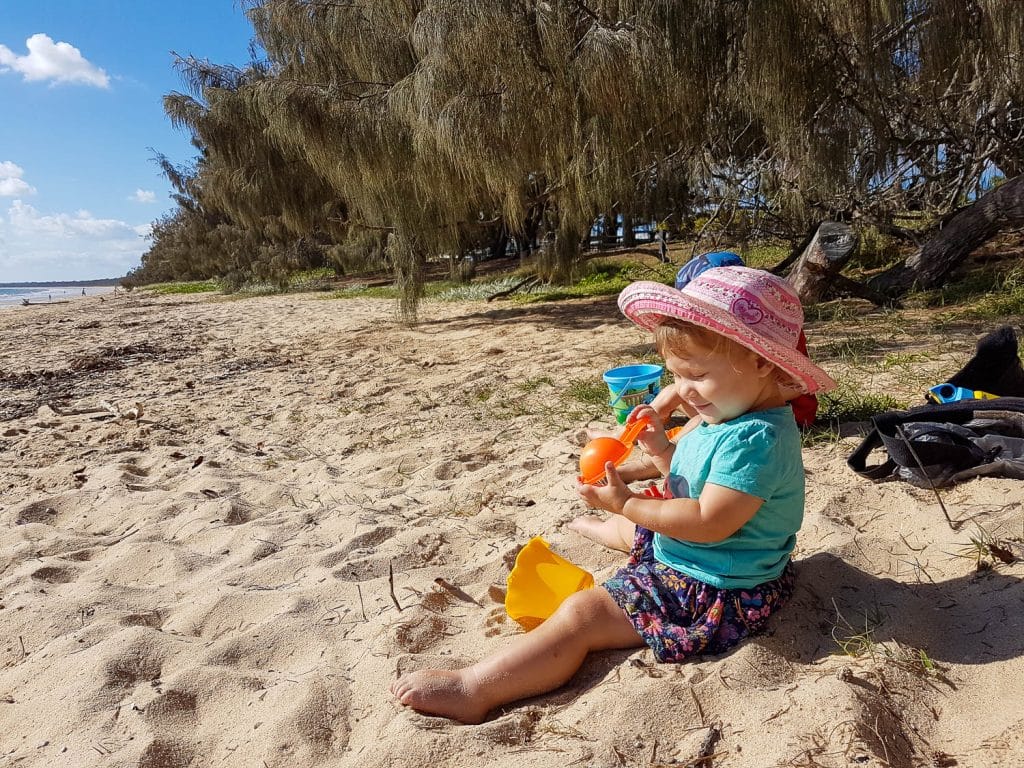 Accommodation and facilities
Caravan, motorhome, campervans and tent dwellers can set up on either a slab site or a grass site. Both have power, water, space for your vehicle, and are close to amenities and park facilities. Everything is within walking distance of the beach.
For those who come without their own shelter, the Safari Glamping Tents at NRMA Woodgate Beach Holiday Park are a bit special. A quick peek inside shows they are all the fun of camping without the not-so-fun stuff. Glampers will also enjoy a kitchen, bathroom, sofa, air-con, TV, outdoor dining, bath and BBQ. There is a range of cabins and villas available as well.
Facilities include:
Cafe
Car and boat washing area
Fish cleaning station
Tourist information and kiosk
Camp kitchen and BBQ areas
Free WiFi (that really works!)
Amenities and laundry
Dump point
Refuse stations
School holiday activities
Pet-friendly sites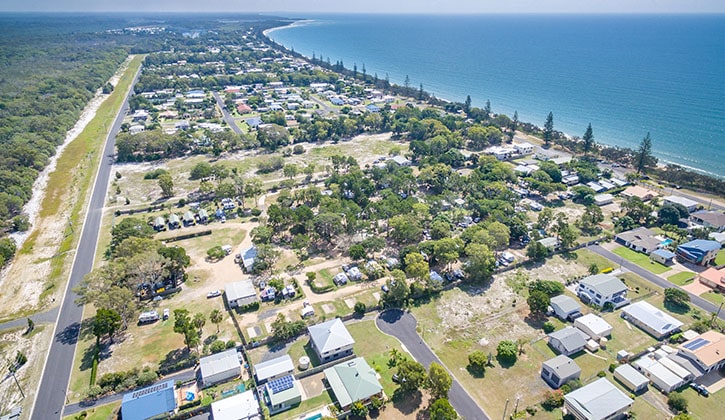 What we love
We love how close the NRMA Woodgate Caravan Park is to the beach. Just a quick stroll across the esplanade to feel the sand between your toes and the water can wash your troubles away.
Bring your furry friend along as well as the caravan and camping sites have pet-friendly options. However, make sure to phone and get approval from the park first as you will need to sign and return a pet waiver.
The onsite cafe at the entrance close to the beach is a huge bonus, particularly when the mid-morning caffeine cravings hit.
What could be better
Those travelling with kids may need to come up with new ways to occupy them as the NRMA Woodgate Beach Caravan Park doesn't have a pool/jumping pillow/playground that some of the other NRMA parks have. With the beach right next door, this isn't necessarily an issue though. Especially if you've packed a frisbee or a beach ball.
Activities for kids are offered during the school holidays.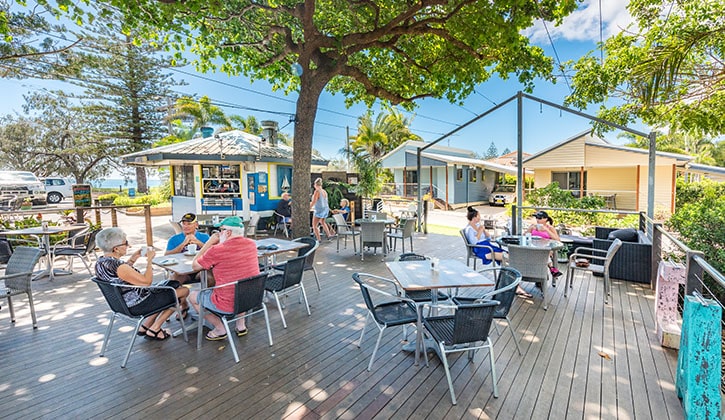 Things to do around the NRMA Woodgate Beach Holiday Park
Although Woodgate Beach is essentially a sleepy seaside town, there are still lots of things to see and do here. Here's what else you can do during a stay at the NRMA Woodgate Beach Holiday Park:
Morning or evening strolls on the beach
Catch a fish at either of the two river mouths
Swim at the beach opposite the NRMA Holiday Park
4WD along the beach (certain areas only)
Stand up paddle board at Theodolite Creek
Walk along the Banksia Track in the Burrum Coast National Park (5.2km return)
Launch your boat from one of three boat ramps
Have lunch at the Woodgate Beach Hotel
Watch for whales from July through to October
Costs
A powered grass site starts at $42 and a powered slab site starts at $43. Cabins and villas range from $99 per night through to $279.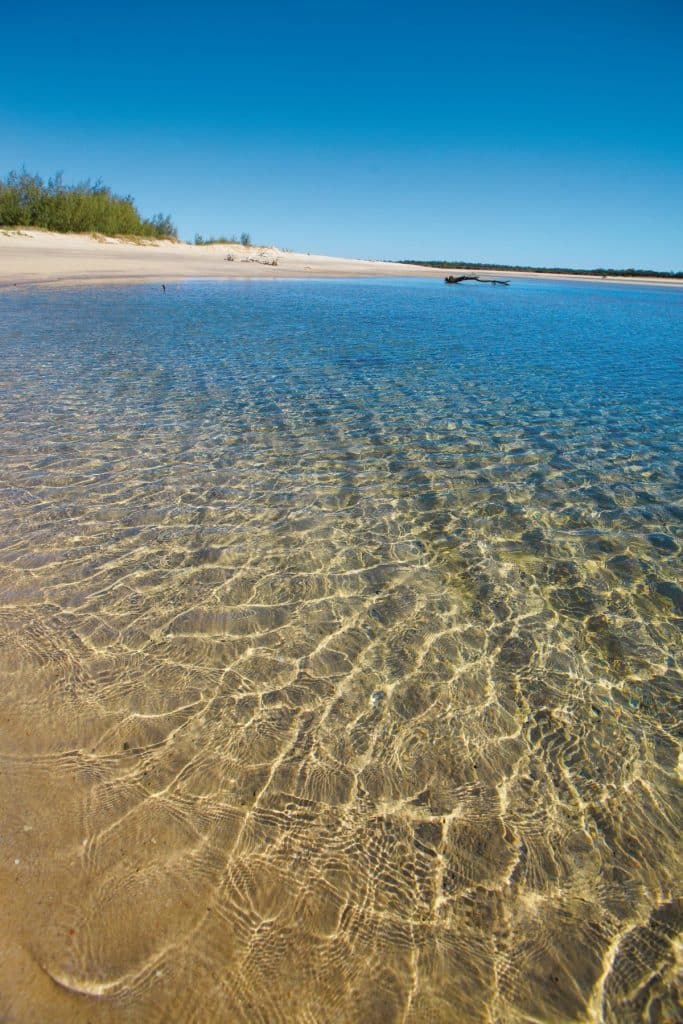 The verdict
NRMA Woodgate Beach Holiday Park is a peaceful caravan park in a top location in one of Queensland's last few seaside villages. Having stayed there twice now, it appears to be void of any riff-raff and has a nice friendly feel about it.
To book your stay, phone (07) 4126 8802 or book online.