Australia is a world of possibilities when it comes to adventuring in nature and camping. We have stunning mountain ranges, lush forests, scorching outback desert and incredible coastlines. They're practically begging to be explored! And the best way to do that? Camping, of course.
There's a crazy amount of gear and set-up options out there – from simple tents to deluxe caravans – and it can be tricky to choose the best option. 
So at the risk of adding to all that, here's my advice on how to choose your perfect camping set-up.
Think about WHERE you are going to go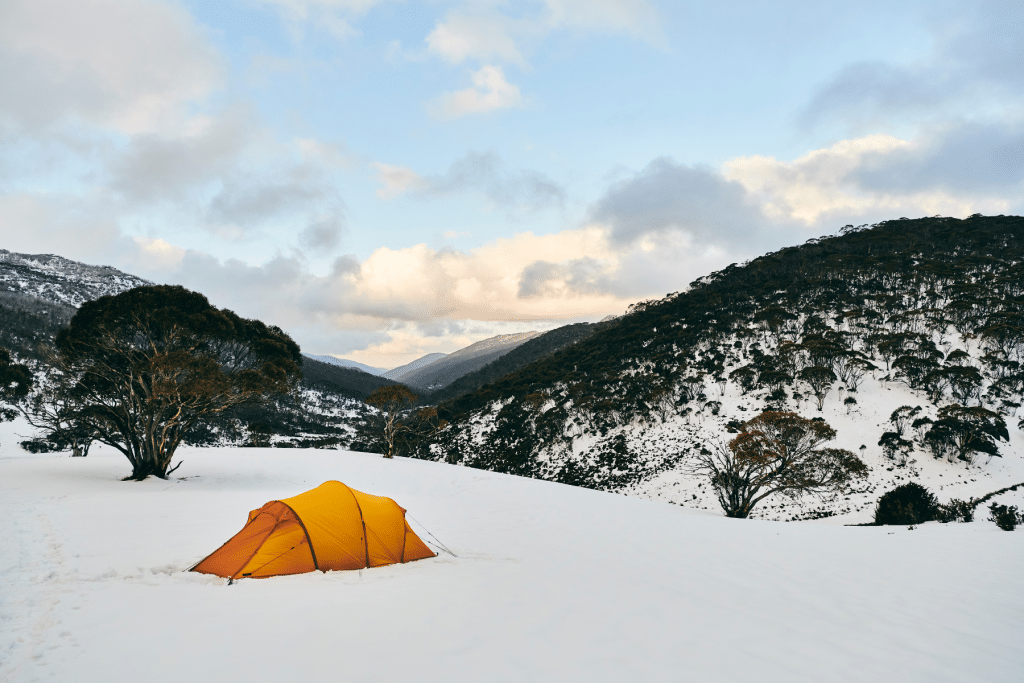 Where you're intending to camp is a great first point to help you narrow down the best gear for your situation. Some things to consider might be:
Are you planning on camping in remote areas or sticking to caravan parks? Staying in caravan parks means you'll have easy access to amenities and power, but if you're heading out to remote areas, your set-up will have to be a bit more self-sufficient. 
Will you be going far from home or staying fairly local? The further from home you go the more creature comforts you may want to bring with you.
Do you want to access 4WD areas or do you only need a 2WD? 4WDs can come with a higher price tag so it's good to consider if you will actually need one.
Can you tow a trailer or caravan to the places you're going? You might want the luxury of a caravan but if you're planning on hitting some rugged trails, you'll need a specific 4WD trailer.
What kind of set-ups are allowed where you're going? Many places have both designated car and tent sites, and some campgrounds will only allow self-contained vehicles like motorhomes. 
Are you just heading to one spot or moving around every day? If you're moving around a lot, you may want your set-up to be easy to set up and pack down. 
Think about HOW LONG you're going for
Not all camping trips are equal. In length that is! The length of your camping trip is going to change what you need in your set-up. Here are some points to think about:
A couple of nights
If you're just going for the weekend or an overnighter, it could be as simple as throwing a tent in your car, along with a sleeping bag, picnic blanket, shopping bag of food and your four best mates. If you forget something or your gear gets dirty? Oh well! You'll be home in a day or two.
Weeks
You might be going for an annual six-week trip with your dog and three kids. In that case, maybe you need a bit more room and a bit more gear. A bigger tent? A camper trailer? A caravan? It's up to you!
Months
Perhaps you're taking off on a road trip around the whole of Australia with no end in sight, travelling from remote beaches to bustling cities and everywhere in between. Space efficiency and ease of set-up will become a bit more important here. You might want to consider a van or 4WD with a rooftop tent to hit the road long-term. Or maybe you want to really live in the slow lane and do up an old bus as your own driveable tiny home.
Decide on your 'non-negotiables'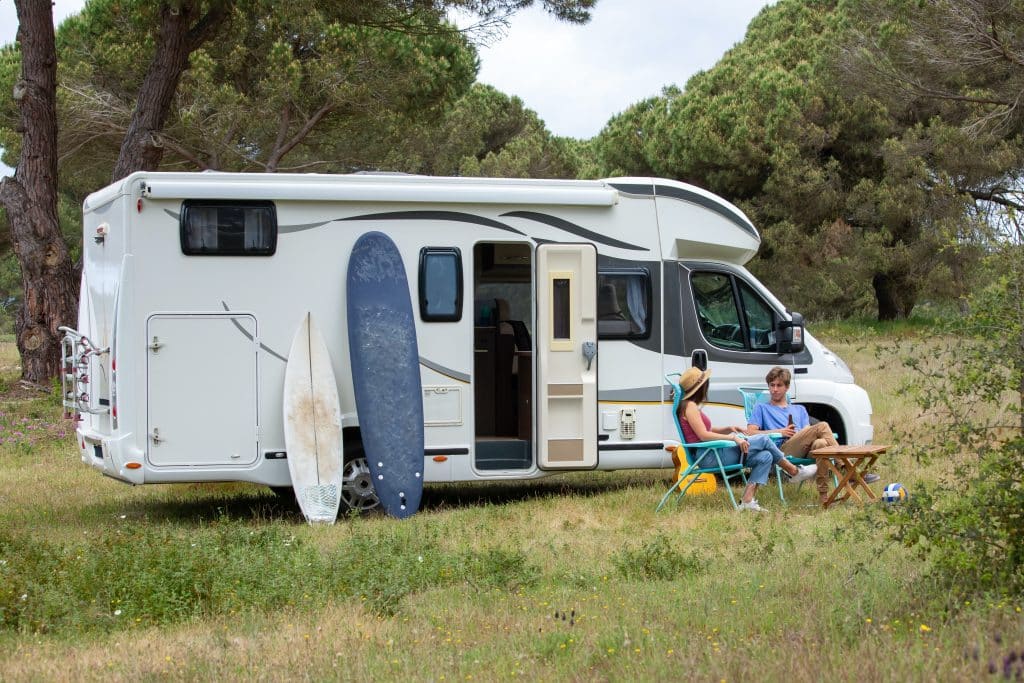 One of the easiest and most important ways to narrow down what camping set-up to choose is to make a list of 'non-negotiables'. These are the things that you personally can't go without.
Do you need a set-up that is easily accessible for your physical needs? Do you need to be able to roll out of bed, straight into the driver's seat and hit the road or are you happy to spend half an hour packing up your things? Does your car need off-road capabilities? Do you want to be fully self-sufficient so you can go on long, deserted adventures? Do you have a level of comfort that needs to be reached like a shower or toilet on board or room to sit or stand and be comfortable inside in bad weather? 
Whatever your non-negotiables are, make sure you decide them with your travel companions so you're all on the same page. There's no point setting off on a camping trip with one person happy and the other person uncomfortable and miserable.
Do your research
Once you decide roughly what kind of set-up you're going for, there are still going to be a bunch of options on the market. Camping gear can be expensive, so look into brands and styles before you fork out the cash. Reading reviews can be a great way to gauge if something is all it's cracked up to be or if it is indeed worth spending a little extra cash to get a way better product. 
Having said this, don't get too carried away comparing yourself to others. Take the bits and pieces that will work for you and leave the rest. Everyone has different priorities and budgets so don't just get something purely because someone else likes it.
Work within your budget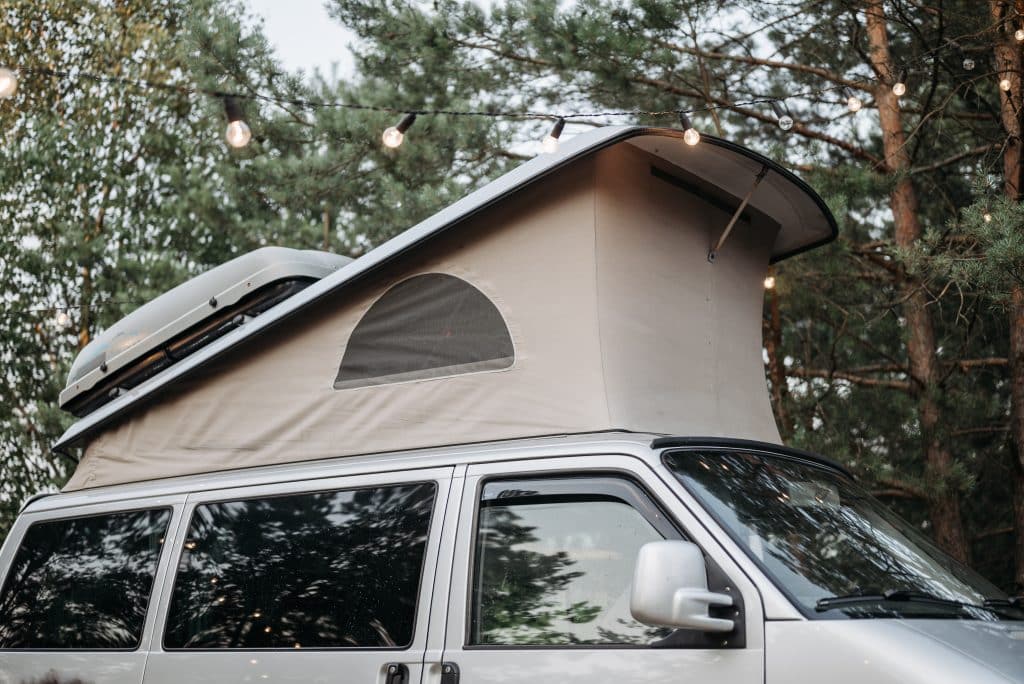 Just like non-negotiables, everybody has a budget. You might have $200,000 to spend big on a flashy brand new caravan or you might only have $400 to kit out your van.
Whatever you're buying, be sure to budget wisely. You don't want to stress about money on your trip!
To keep costs down you can buy good quality second-hand gear, borrow from family or friends or spend a few weekends doing DIY work instead of buying something that's already kitted out.
Know that the perfect set-up doesn't exist
This could possibly be the most important tip. Understanding that there is no absolutely perfect camping set-up will help you feel happier and at home in whatever you end up with. You could spend literally years perfecting your set-up to within an inch of its life and never make it to the open road, but what would be the point in that?
We travelled around Australia for 16 months and we saw people travelling in all kinds of things, from someone sleeping in a Suzuki Swift (yep, not kidding) to expensive converted pop-top Troopys, to families in tents, to couples in caravans and everything in between. All of those rigs had good things and bad things and all of those people were out there living it up anyway!
Basically, there will always be a sacrifice you have to make to make it work but it's so worth it. When it comes down to it, getting outside and outdoors is all about making yourself a little bit uncomfortable and getting back to basics anyway. You just have to figure out what you're willing to live with or without and what are you happy to sacrifice.
Try it out!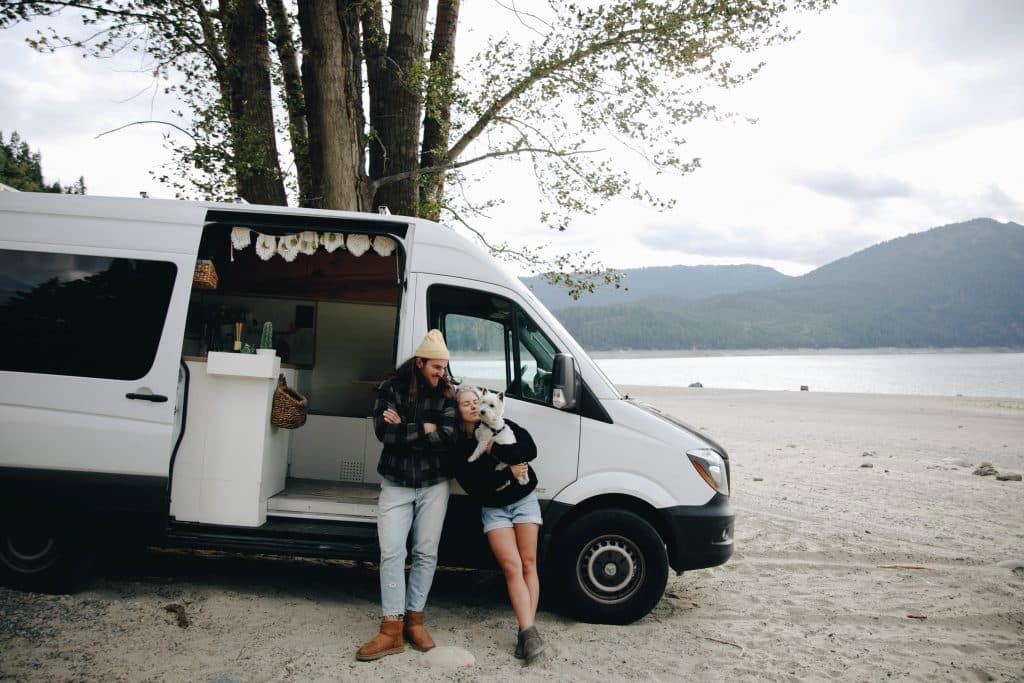 Lastly, don't wait until you're completely happy with your set-up before you start camping. As I mentioned earlier, it won't ever be completely perfect, and the best way to figure out what works best is to get the basics sorted, get out there and give it a crack. As soon as you start camping, you'll almost immediately know what works, what doesn't, what you've missed and what needs changing. If you're planning a long trip, I highly recommend a short adventure beforehand to test your gear out.
If you're a complete beginner, you might not need to buy anything at all before starting out. Do you have friends you can borrow from? Can you tag along on a mates camping trip and get them to show you their set-up? Do you even like camping!? You'll never know until you try it, so what are you waiting for? See you on the road!