The administrator of the Lemon Caravans and RVs in Australia Facebook Group, Ms Tracy Leigh, has won her appeal against Bruder Expedition Vehicles for injurious falsehood.
In what could only be described as a stunning change in fortunes for Ms Leigh, judges Sofronoff P, Davis and Wilson JJ of the Supreme Court of Queensland, set aside the original orders made by Judge Sheridan on November 1, 2019 and on December 20, 2019. Bruder was ordered to pay Ms Leigh's costs for the proceedings including the appeal.
In the original court case, Bruder claimed that Ms Leigh, having made statements in relation the case of Bruder vs Coles, had set out to "harm their business of selling caravans by the publication of false statements that its caravans were defective" and that Ms Leigh "was publishing these statements believing them to be true and in order to inform people who had an interest in being warned about these kinds of defects". The jury, in that case, found Ms Leigh had made the statements with the intention of causing financial harm to Bruder and awarded the sum of $357,000.
In this latest Supreme Court ruling, Judge Sofronoff stated "There is no doubt that the appellant (Ms Leigh) was someone who was emotionally intense in her opinions on the subject of caravan manufacturing and that she was, accordingly, prone to use the most vigorous and vehement, even intemperate, language when criticising the respondent (Bruder) and others. Such an emotional frame of mind can frequently give rise to the pursuit of ends that are improper but they do not always do so."
Judge Sofronoff found "Her motive in such a case would not have been to harm the respondent, although that might be the incidental result. It would have been to warn potential purchasers."
In his ruling, Judge Sofronoff was also critical of the directions given to the jury in the original trial by Judge Sheridan, particularly in relation to the evidence given by Bruder to justify their financial losses resulting from Ms Leigh's statements.
In her appeal, Ms Leigh's lawyer claimed that Judge Sheridan "erred in permitting an amendment to be made to (Bruder's) statement of claim and "that evidence given to prove the respondent's loss of profit was inadmissible."
Bruder gave evidence from one of their directors, Mr Daniel Bosschieter, by referring to certain graphs. In his ruling, Judge Sofronoff said "These graphs showed the number and value of actual and "expected" orders and sales between January and October 2019. Mr Bosschieter had not prepared these graphs himself. He said in evidence that they had been prepared by "our accounts girl".
"Mr Bosschieter was unable to explain the basis for the expected sales or, indeed, when that expectation was held by him or anyone else."
Judge Sofronoff also found the number of actual orders made was understated for several of the months. This was revealed when Bruder's invoices were disclosed during the trial. He found "that the figures put before the jury….were incapable of supporting the claim."
Judge Sofronoff also identified further problems with Bruder's evidence including a loss caused by an alleged need to employ a new salesperson "to deal with customer enquiries regarding the (Ms Leigh's) statements and to rectify (Bruder's) reputation" and of "the proof with (Bruder's) figures for the cost of its products."
"For these reasons the jury's findings about loss of profits cannot be sustained."
RV Daily contacted Bruder Expedition for comment about the result if the supreme court and received the following statement.
At Bruder we have and always will look after our clients. We work tirelessly to manufacture Australian products built to the very highest global standards. Bruder welcomes and respects the findings of the Queensland Court of Appeal, which confirm that the statements made about Bruder and its products were indeed false.
The details of this case are best summarised by Court of Appeal (extract below). Queensland Court of Appeal:
"The publication on Mr Coles's website falsely alleged that the respondent produced defective caravans"…
"There is no doubt that the appellant was someone who was emotionally intense in her opinions on the subject of caravan manufacturing and that she was, accordingly, prone to use the most vigorous and vehement, even intemperate, language when criticising the respondent and others. Such an emotional frame of mind can frequently give rise to the pursuit of ends that are improper but they do not always do so. It would have been one thing for the appellant, believing Mr Coles's false complaints to be true, even if the belief was an instance of wilful blindness, to think that she should publish his complaints as a warning to potential purchasers of the respondent's caravans and to persist in publishing them until the respondent rectified matters. Her motive in such a case would not have been to harm the respondent, although that might be the incidental result. It would have been to warn potential purchasers. It would have been quite another thing for the appellant to publish Mr Coles's untrue statements, not caring whether they were true or not, and not in order to warn potential customers to take care against possible loss, but for the dominant or real purpose to hurt the respondent's business. Both are instances of commercially damaging acts but only the second is actionable."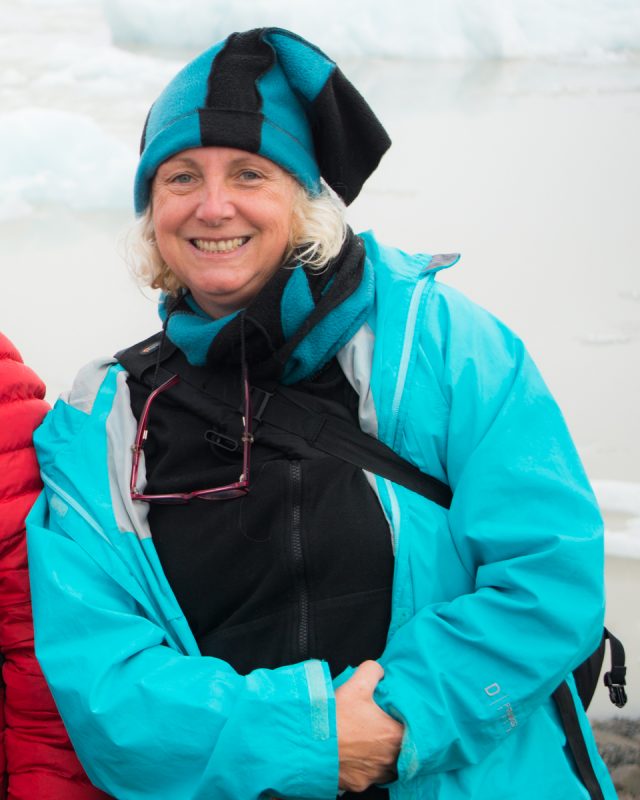 RV Daily contacted Tracy Leigh for a statement following her win, in which she wrote, "I have been vindicated by the Court of Appeal decision. I am not a liar, I am not malicious and I did not cause Bruder Expedition financial damage. It has been a year of hell knowing all along that I was innocent. Moreso having the original judgement repeated over and over publicly in the media and on Facebook. I also had an injunction against me that meant I was restrained from commenting at all for fear of contempt of court applications, which were repeatedly threatened by Bruder and their legal team."
Ms Leigh continued, "This was a huge team effort and there is no I in team. It is not just my win, although from a personal perspective I had everything to lose and Bruder tried very hard to take the little I have from me in spite of the pending appeal decision. A significant precedent has been created that clarifies the high burden of proof for an injurious falsehood claim to succeed. It has been clarified that we can all have an opinion and publish it, as long as there is no malicious intent. This is a game-changer for consumers everywhere writing reviews. Freedom of opinion and expression has been upheld."