You have a broad choice when looking for a medium-size luxury SUV, but that choice narrows when you want such an SUV that can tow much. One model that fits the bill is the Range Rover Velar.
The Range Rover Velar not only has pretty looks (it was voted Most Beautiful Car of 2018) but with its 2500kg maximum capacity, it has towing substance too. So we gave one Velar a tow test.
The Velar comes in a huge number of variants (there are more than 50 different iterations available) but here we're testing a model towards the top of the range, the SE R-Dynamic D300. R-Dynamic models feature a few cosmetic differences such as deeper front bumper with fog lights, integrated exhaust outlets, burnished copper colour bumper detail, bonnet and front guard vents, grey wheels and black side mirrors.
The SE grade comes with plenty of gear such as 20-inch wheels, leather/suede seats, satnav, Meridian 825W sound system, power gesture tailgate, keyless entry and start, LED headlights, adjustable air suspension and cruise control.
Safety gear includes Autonomous Emergency Braking with pedestrian detection, lane departure warning, blindspot monitoring, tyre pressure monitoring, 360-degree park assist, reverse traffic detection, rear camera, roll stability control and trailer stability assist. If you want active cruise control, you'll have to pay $2850 extra.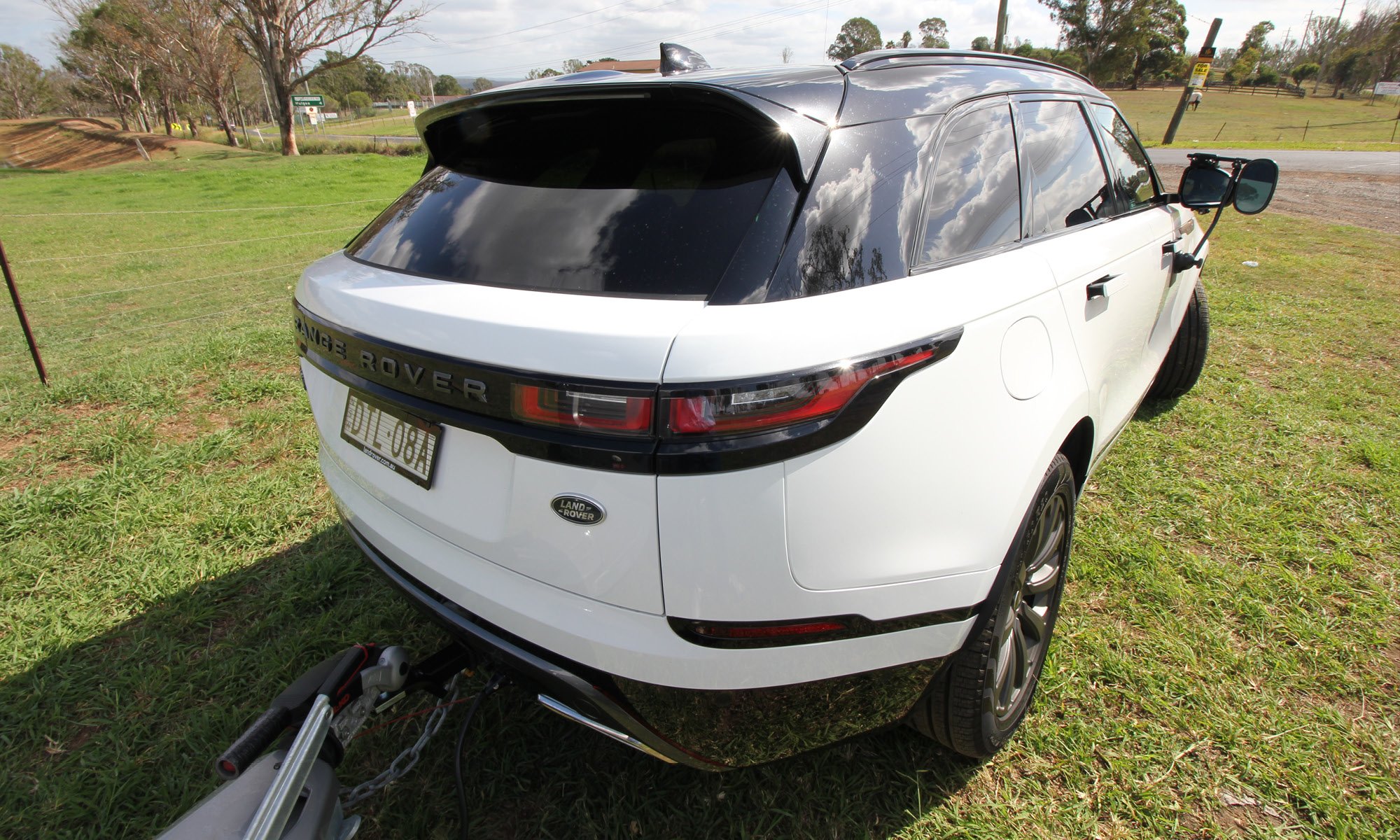 Speaking of extras, the Velar we tested had a heap of them: a sliding panoramic roof ($4370), black contrast roof ($1260), tow hitch receiver ($1000), black roof rails ($940), privacy glass ($890), electrically adjustable steering column ($890), all-terrain progress control ($640), premium carpet mats ($640), configurable ambient interior lighting ($540) and Terrain Response 2 ($430).
The SE R-Dynamic D300 starts at $118,850 (plus on-road costs) but with the options above, the test vehicle came to $130,450 (plus on-road costs).
An option our test vehicle didn't have but we would have liked to have tried is Advanced Tow Assist. Once you've keyed in the trailer's key dimensions, this option allows you to guide the trailer into position when reversing using the infotainment system's rotary controller. The Advanced Tow Assist system does the steering required to get the angle you want.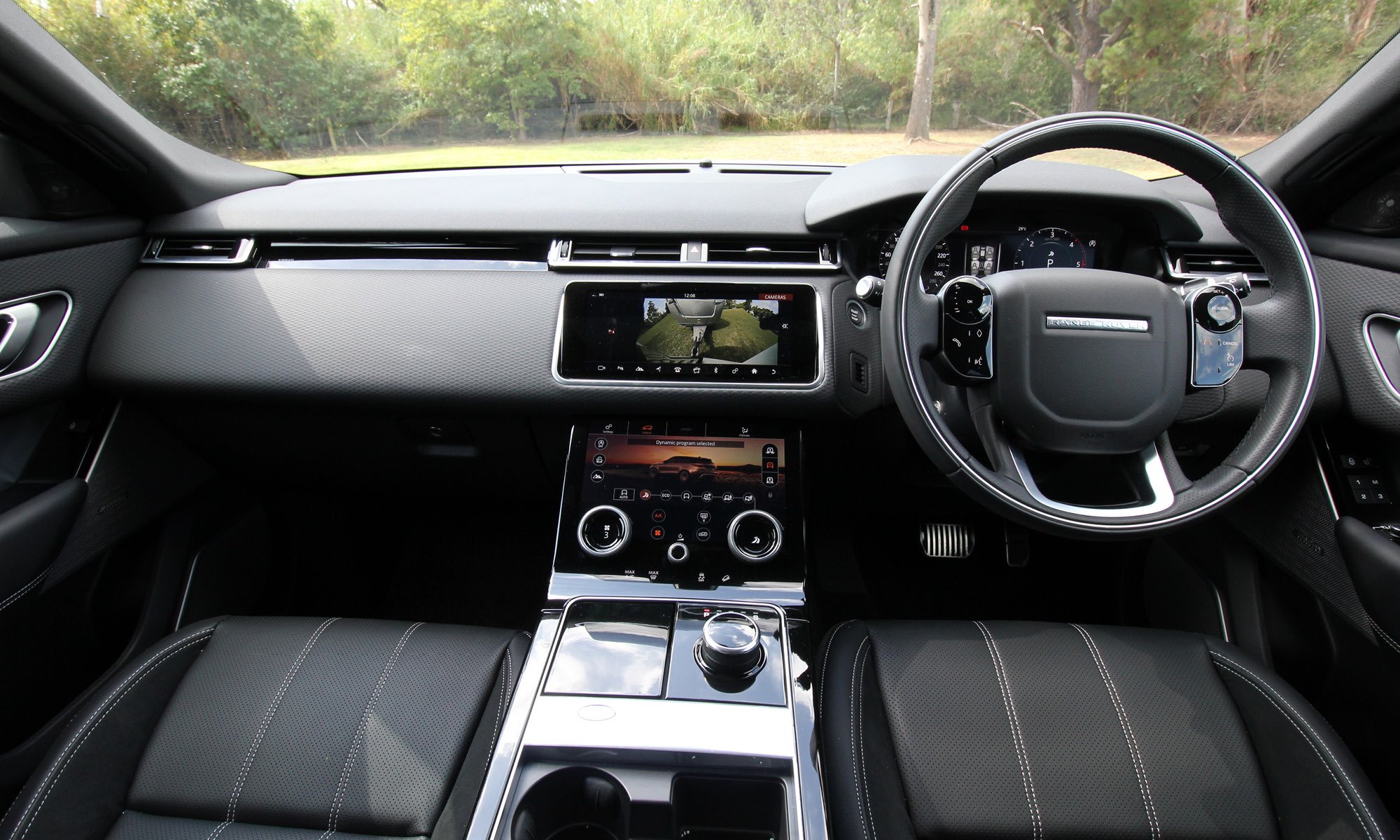 The Velar's interior is as clever and pleasing to the eye as its exterior. The quality of the materials used and their presentation are every bit of what you'd expect from a $100k-plus luxury vehicle, and there's plenty of room for four adults. If you need to carry three across the rear seat, it is a little tight back there for shoulder and hip room.
It's not all beer and skittles up front, either. If you're short and don't set the driver's seat to retract automatically with ignition off, you'll bump your head against the A-pillar and knee against the dash every time you get in. The price you pay for style…
The instrument cluster and Touch Pro Duo centre infotainment screens are all mostly clear and logical in their menu presentation, except perhaps the drive mode/climate control menu, which needed too much digging around to change the temperature or fan adjustment. The infotainment screens got dusty surprisingly quickly too.
There are plenty of storage spots in the Velar, such as large door pockets and neat cubbies in the centre console.
The Velar's boot is easy to access (especially as the air suspension can be lowered at the back at the press of a button) and while a full-size spare is on the options list, only a space-saver comes standard.
This Velar has a 2500kg towing capacity but only 175kg of that can be placed on the towball. This is unusual in Australia because most vehicles allow a 10 percent towball mass (TBM). GCM is 5110kg, meaning you can tow 2500kg while the Velar is at its 2610kg GVM.
To use the towbar, you have to take off the lower bumper cover. It looks odd, as if something's missing from the back of the vehicle. At least the Velar has a 12-pin trailer plug as standard.
Hitched up to the Velar for this test was an Adria Adora, which weighed 1790kg as towed (with a 120kg towball download). The Velar is very quick unladen and feels not that much slower with nearly two tonnes of caravan behind it.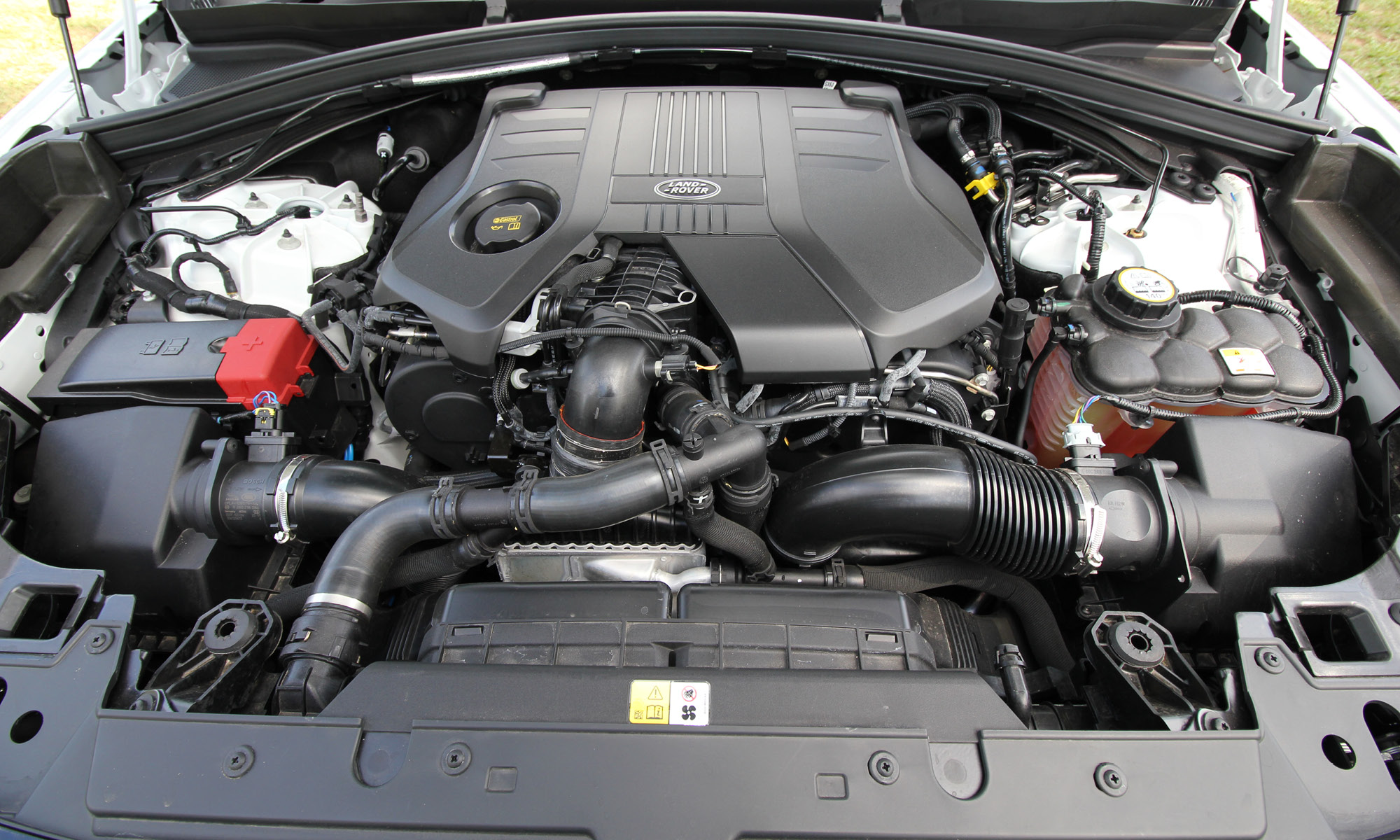 There's barely any turbo lag off the mark and then the Velar's straight into its 700Nm of torque. Even though it's not slow off the mark, once it gets to turbo boost the Velar's forward progress rapidly increases. When unladen, it's like flicking a light switch. It's not that much different when towing – you could easily get the rig up to cruising speed as quickly as the car traffic around you if you wanted to. At 100km/h in top gear (eighth gear) the Velar is sitting on around 1500rpm, although it will soon downshift smoothly and quickly on just about any incline when towing.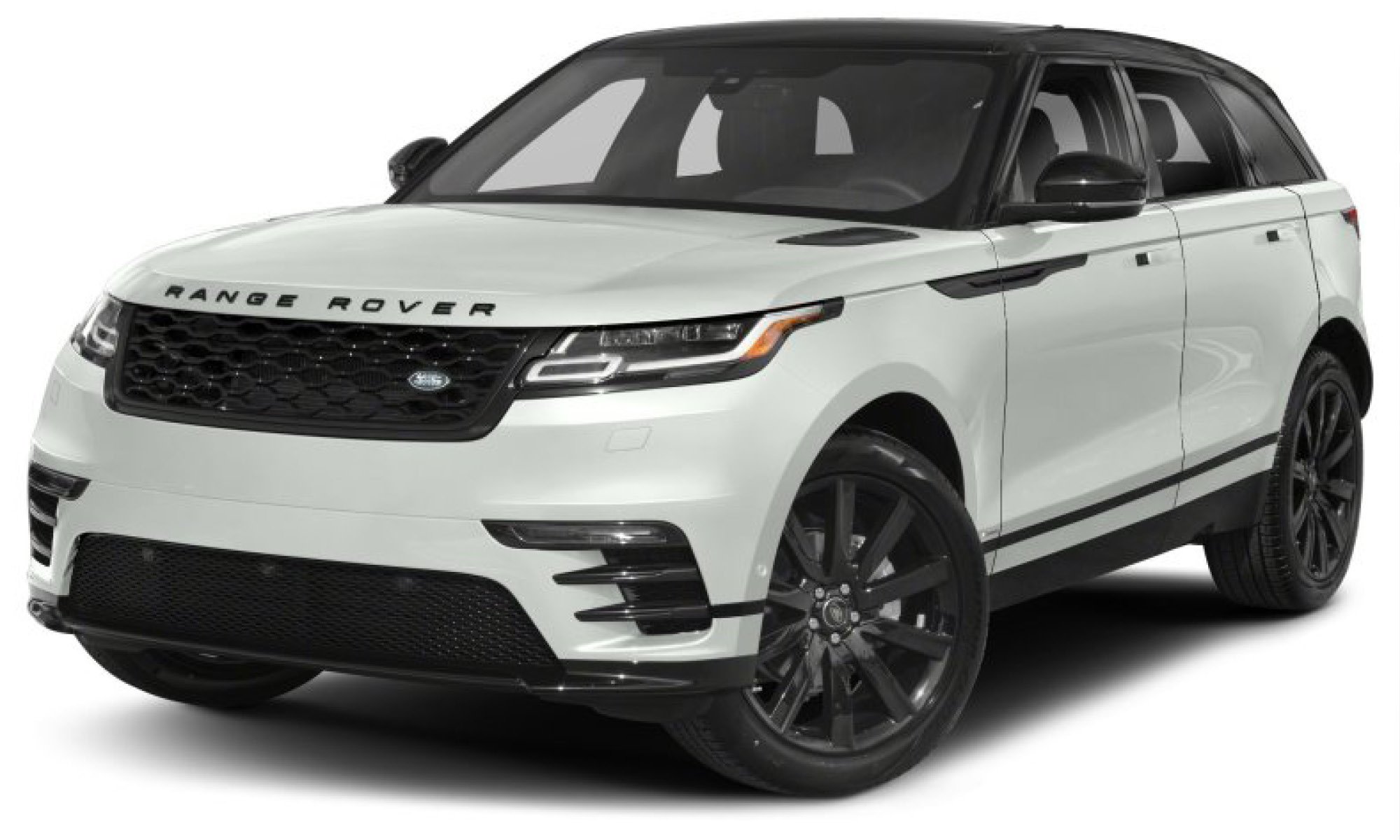 Speaking of inclines, it'll take a particularly steep one to slow the Velar down, even with a van behind. On test the Velar was able to steam up hills at 100km/h with the accelerator barely halfway down. Engine braking was not so good; the Velar is reluctant to peg speed using the engine alone, so you will have to be prepared to dab the brakes as well as holding a lower gear to keep the rig from running away.
Fuel consumption on test averaged 13.3L/100km, with a 6.9L/100km average when driving without the van.
The Velar has Dynamic, Comfort and Auto suspension settings. Dynamic worked best on bumpy roads while the Auto mode was fine for any other road conditions. You wouldn't bother with Comfort mode when towing – while it works perfectly well when not towing, this setting makes the suspension feel too soft with a van behind.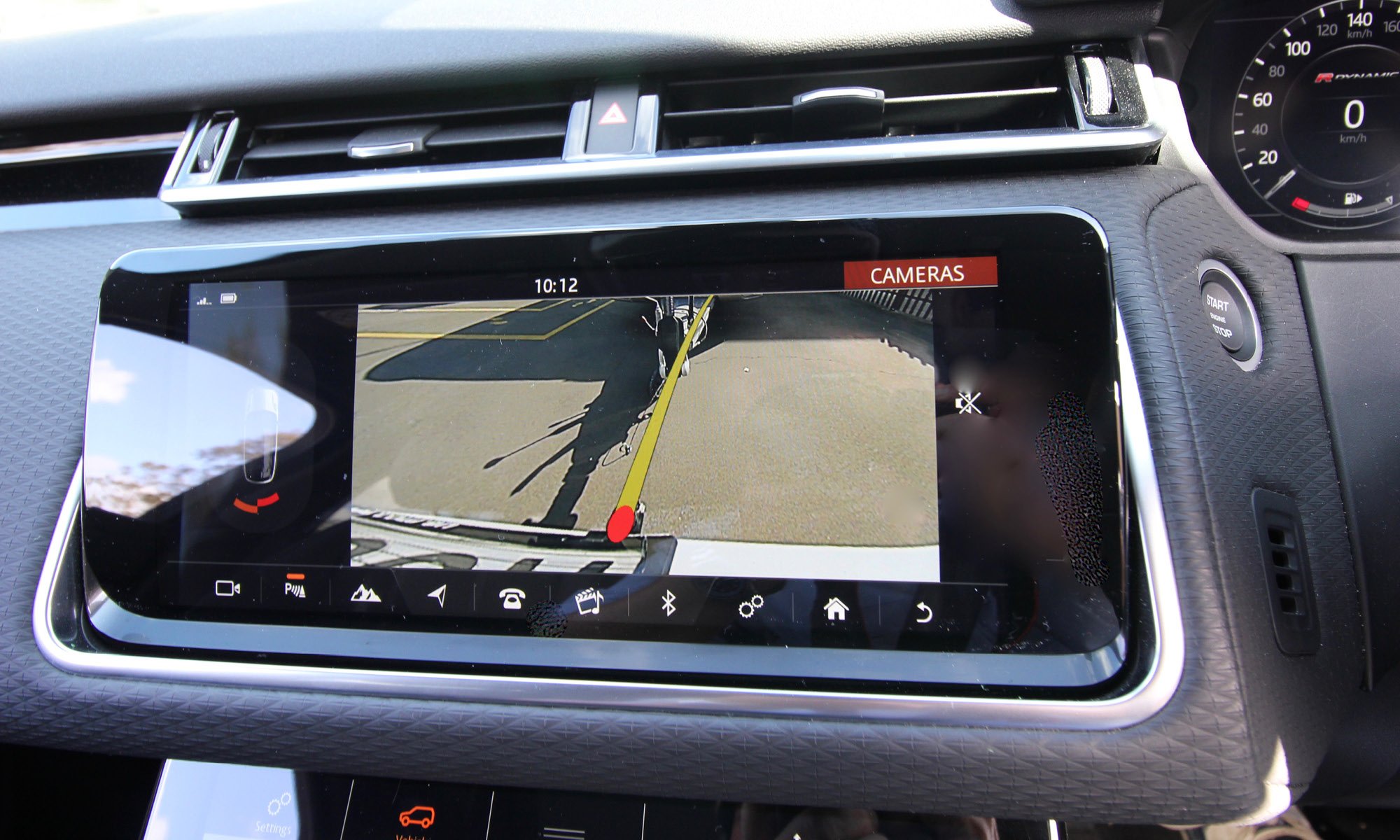 Verdict
It's a shame that you can't have 10 percent TBM when towing anywhere near the Velar's maximum 2500kg towing capacity. However the Velar's performance – towing or not – is sensational and fuel consumption for a 3.0-litre turbo-diesel V6 is also very good. Within its fairly low towing weight limits, the Velar is more than just a pretty face.
SPECS
Model: Range Rover Velar R-Dynamic SE D300
Engine: 3.0-litre V6 twin-turbo diesel
Power: 221kW@ 4000rpm
Torque: 700Nm@ 1500-1750rpm
Gearbox: Eight-speed auto
Kerb weight: 2029kg
GVM: 2610kg
Length: 4803mm
Towing capacity: 2500kg
GCM: 5110kg
Towball: 175kg
RRP: $130,450 (As tested at the time, plus on-road costs)
PROS:
Performance/economy
12-pin plug standard
Stability
CONS
Relatively low TBM
Engine braking
Looks odd with valance removed for towing
For more information about the Range Rover Velar click here