July 2018: 5 ripper bush camps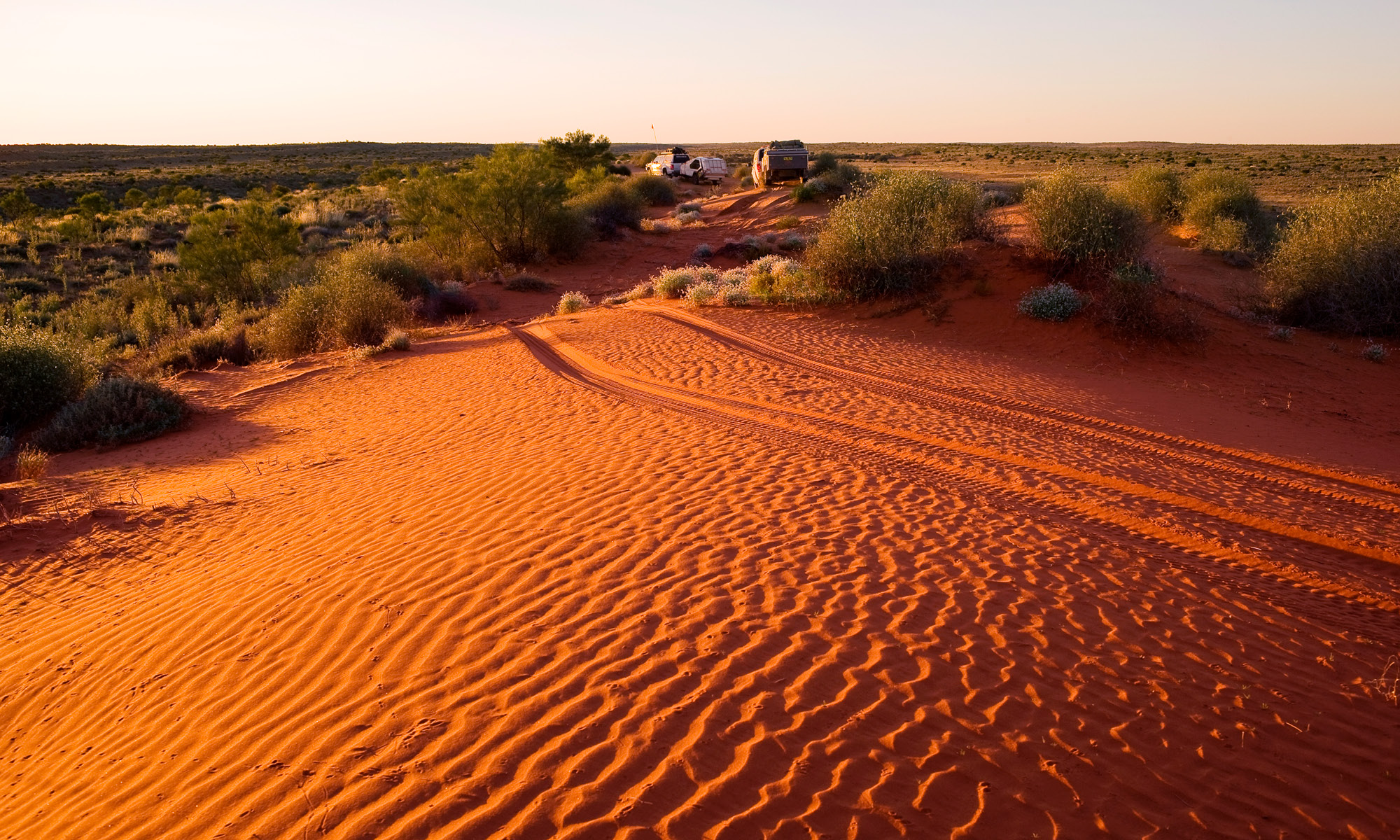 CAMP 1: Paroo-Darling National Park, NSW
Winter brings mild days that make it the perfect time for camping, bushwalking and exploring our vast, sunbeaten land. The Paroo-Darling National Park envelops the Paroo River and central Darling region near Wilcannia, in outback NSW – it's an immense region that has much to offer. Set up camp, trailer or caravan at the Coach and Horses Campground within the park, a shaded area next to a bend in the Darling that offers you great views of the mighty river.
Take advantage of the Darling River by taking a kayak out onto the water, going for a swim, throwing a line in to see what bites, or simply laze by the riverside under the winter sun as you listen to the calls of the thousands of birds that call this area home. Make use of the barbecues and picnic tables as you enjoy a meal with a view. Toilets are available, as is river water, which should be treated before drinking. You will want to check the weather forecast before you set off, as many roads within the park become unusable in the rain.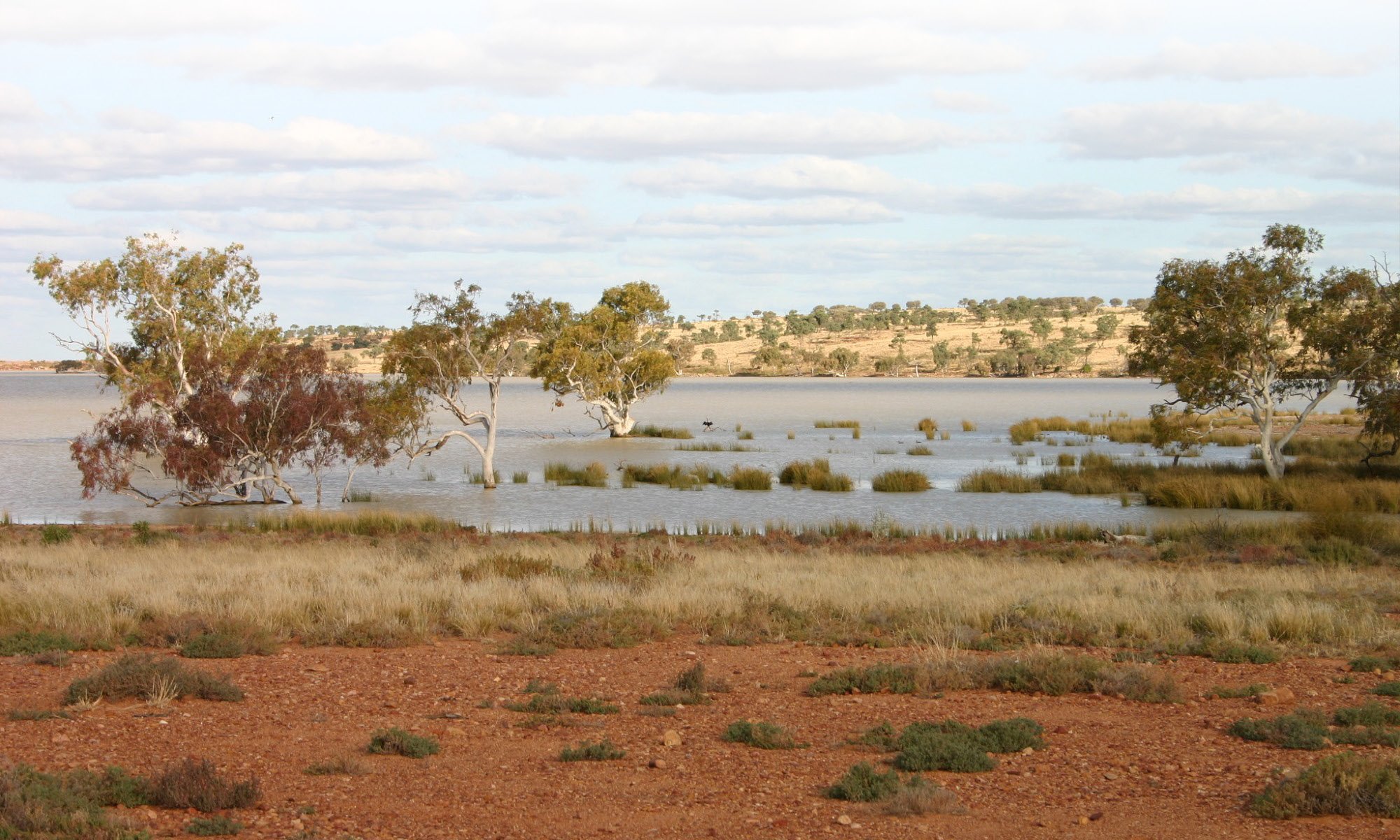 CAMP 2: Platypus Bush Camp, WA
Get away from it all at Platypus Bush Camp, a privately-owned camp set on 20 acres of rainforest in Finch Hatton Gorge, in the enchanting Mackay Hinterland. The camp is just 15 minutes' walk to the national park, where you can enjoy a bushwalk down to the Araluen and Wheel of Fire waterfalls. Within the camp, there are lovely swimming holes that you can wade in, and you'll be surrounded by an amazing array of wildlife – birds, bats, butterflies, reptiles, turtles, marsupials, and you might even be able to spot a glimpse of the elusive creature that the park is named after.
This campground has flushing toilets, hot showers with rainforest views, and a large picnic and cooking shelter with tables, a sink and firepits – you'll just need to bring your own food and a means by which to cook it. There's no electricity or phone reception, which enhances the feeling of seclusion and peace.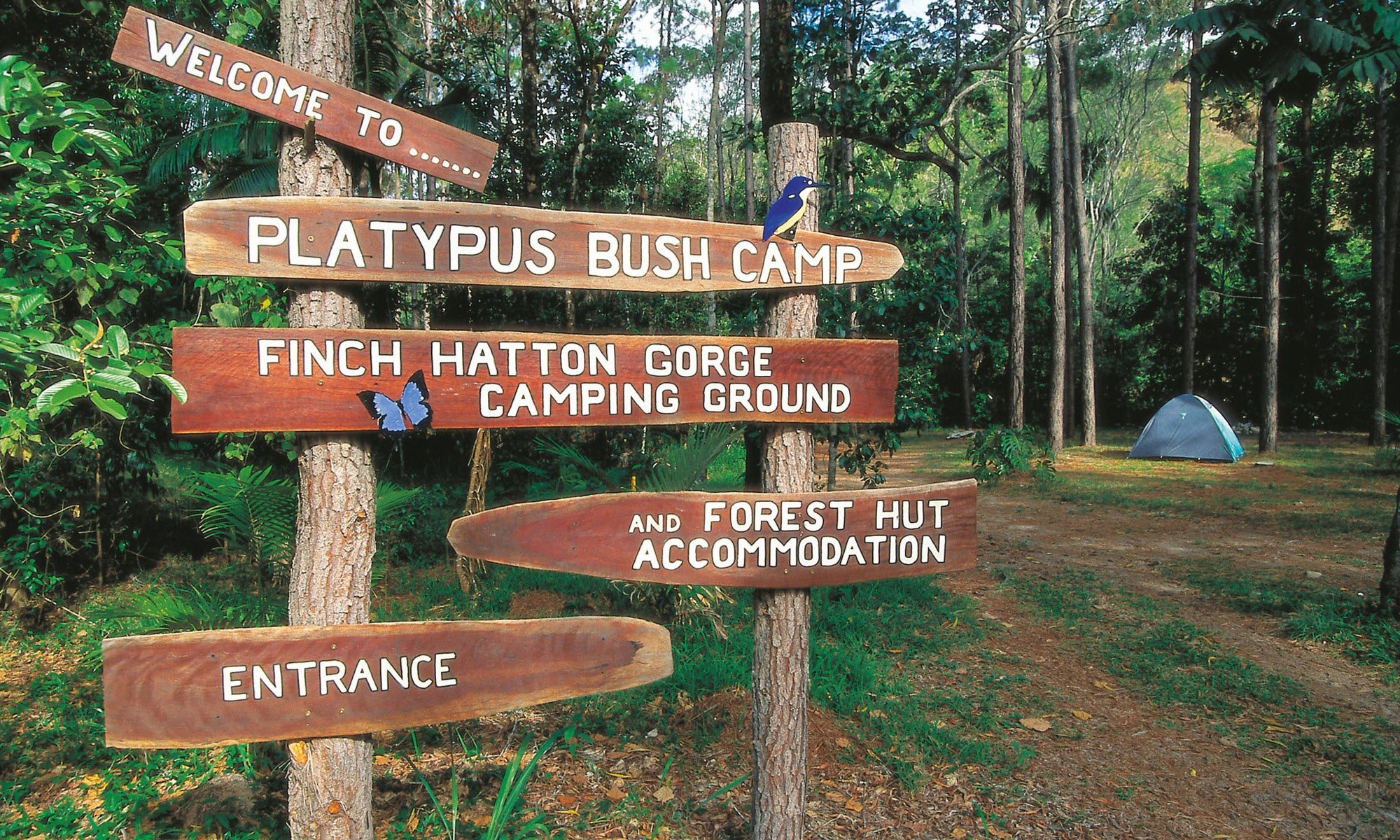 CAMP 3: Flanagan's Reserve, Qld
This peaceful family-friendly campground is our top pick this month for families with younger kids. Set on 12 hectares of bushland in the Scenic Rim, the reserve overlooks Mt Maroon and the surrounding foothills of Mt Barney National Park, and is an easy-going two-hour drive from Brisbane. After travelling down the gravel road that leads you in, simply check in at the office and pick your ideal camping spot from the abundance of flat, shady sites surrounded by towering gum trees and wildlife.
The reserve borders the Logan River, which offers lovely, fresh water for swimming and fishing. There's a shallow section for the kids, and a big waterhole for a proper dunk. Bushwalks and bike rides are popular activities in the reserve too. At night, keep yourself warm around an open campfire (fire drums are provided). There are toilets and three, hot 20-cent showers in each amenities block.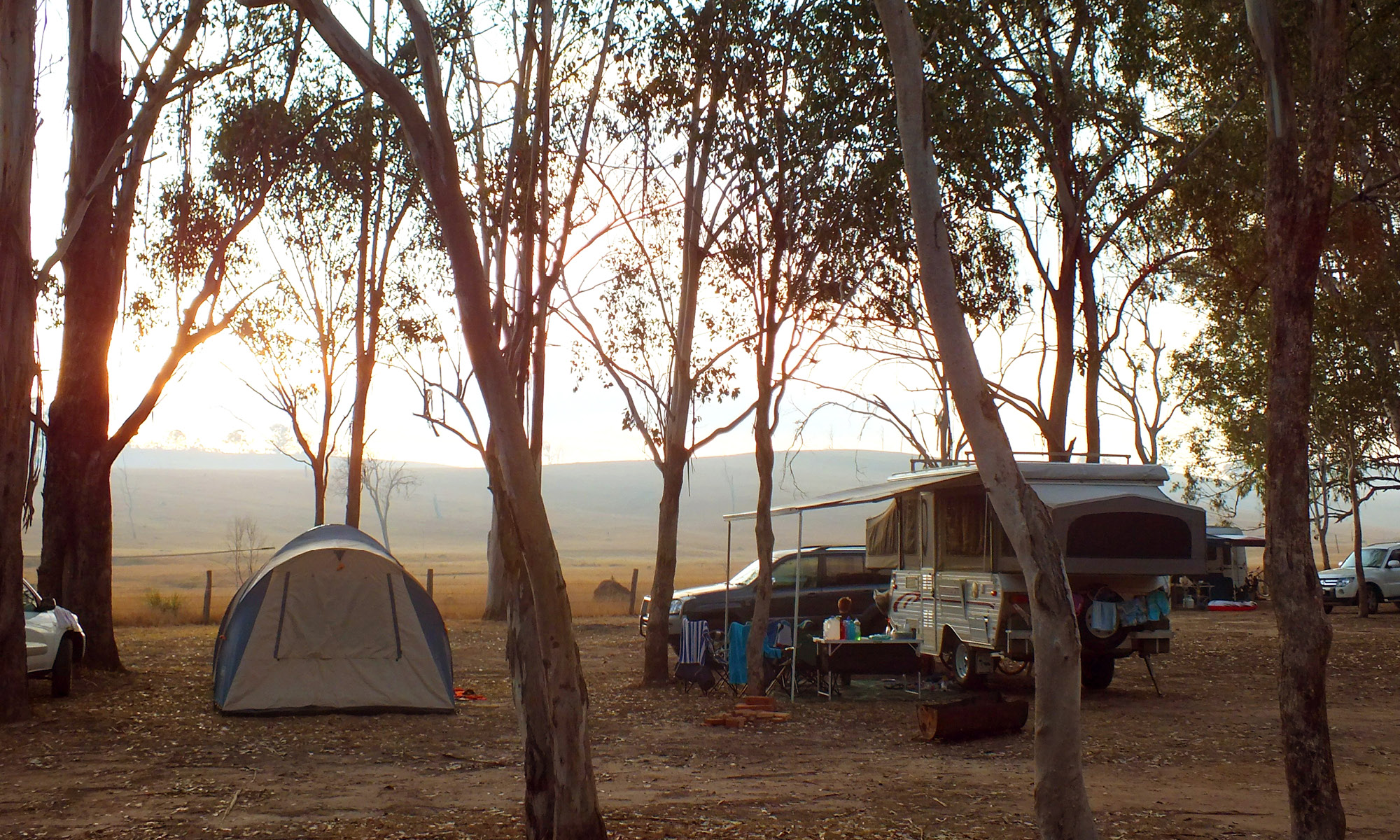 CAMP 4: Wee Jasper Reserve, NSW
It can get really chilly at Wee Jasper Camping and Recreation Grounds in wintertime, but the reward is getting to stay in one of the most stunning spots in NSW. Besides, you can always stave off the cold with a roaring campfire. Nestled in the hills between Yass and Canberra, Wee Jasper is home to the Goodradigbee River, which offers great fishing and views, and the fascinating Careys Caves.
There are five reserves to choose from, including Billy Grace Reserve and Fitzpatrick Trackhead Reserve, both ideal for families, and Swinging Bridge Reserve, perfect if you plan on fishing. Most of the reserves have toilets, water, barbecues and picnic tables. If you need to top up supplies, there's a small kiosk at the office. Ice, gas refills and three-day fishing licences can be purchased at Billy Grace Reserve. Bookings are not required.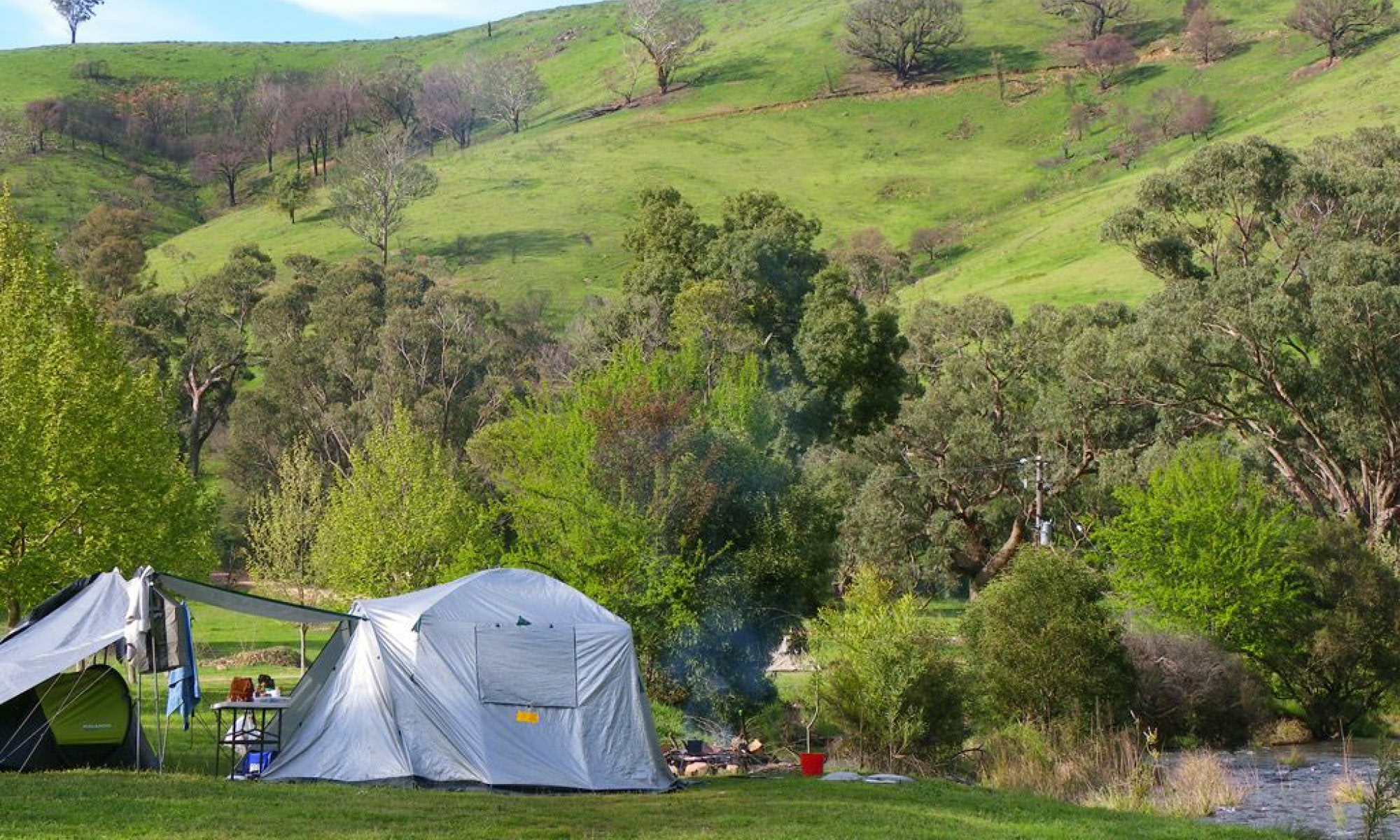 CAMP 5: Simpson Desert Conservation Park, SA
Winter days are mild in the desert, making this time of year ideal for exploring the Simpson Desert Conservation Park. 4WD enthusiasts will have a blast tackling the myriad of seemingly endless landscapes – red sand dunes, salt-crusted lakes, grasslands and scrublands. You will need a high-visibility safety flag mounted on the front of your vehicle, and trailers and caravans should be left at home.
You'll be surrounded by 150 bird species, including crested pigeons, white galahs and zebra finches. Check out the mysterious lone gum alongside Rig Road – the Coolabah is the only one of its kind in the region. And how about a selfie standing in three different states at the same time? For that, head over to Poeppel Corner.
Come prepared, as there are no facilities and the only services available between Oodnadatta and Birdsville are at Mount Dare. You will need a Desert Parks Pass, which gets you unlimited access for 12 months to many outback parks.