Pack your bag, pack your van, pack your kids and hit the road.  It's good for the soul and your relationship.
"Crap," I say to my husband as we drive a stretch of the Northern Territory's Stuart Highway between Adelaide River and Katherine on Easter Saturday. Two hours earlier, we left Darwin to start our three-month road trip, camping and exploring Central Australia and northern Western Australia.
"I forgot the Easter Bunny presents," I whisper under my breath so our five-year-old son doesn't hear.
"Crap, indeed," the husband replies. "Hopefully we can get some in Katherine," he offers.
We did, but, in the flurry of the camp set-up at the nearby Edith Falls campground in Nitmiluk National Park, and exploring the local environs, we again forgot about the chocolate bunnies and eggs until dark. Yet despite their deflated appearance, the next morning the boys were pleased the furry fella found them.
A few days after the Easter Bunny left his flattened protégé, back on the road, we were facing yet another challenge – one that nearly saw our road trip abandoned. Our youngest son, 15 months, developed fevers during the drive from Daly Waters to Alice Springs, so we visited Tennant Creek's emergency department. Three hours later, we had the all-clear and continued south. Arriving at the caravan park around 10 pm, we set-up in the dark, before collapsing into bed.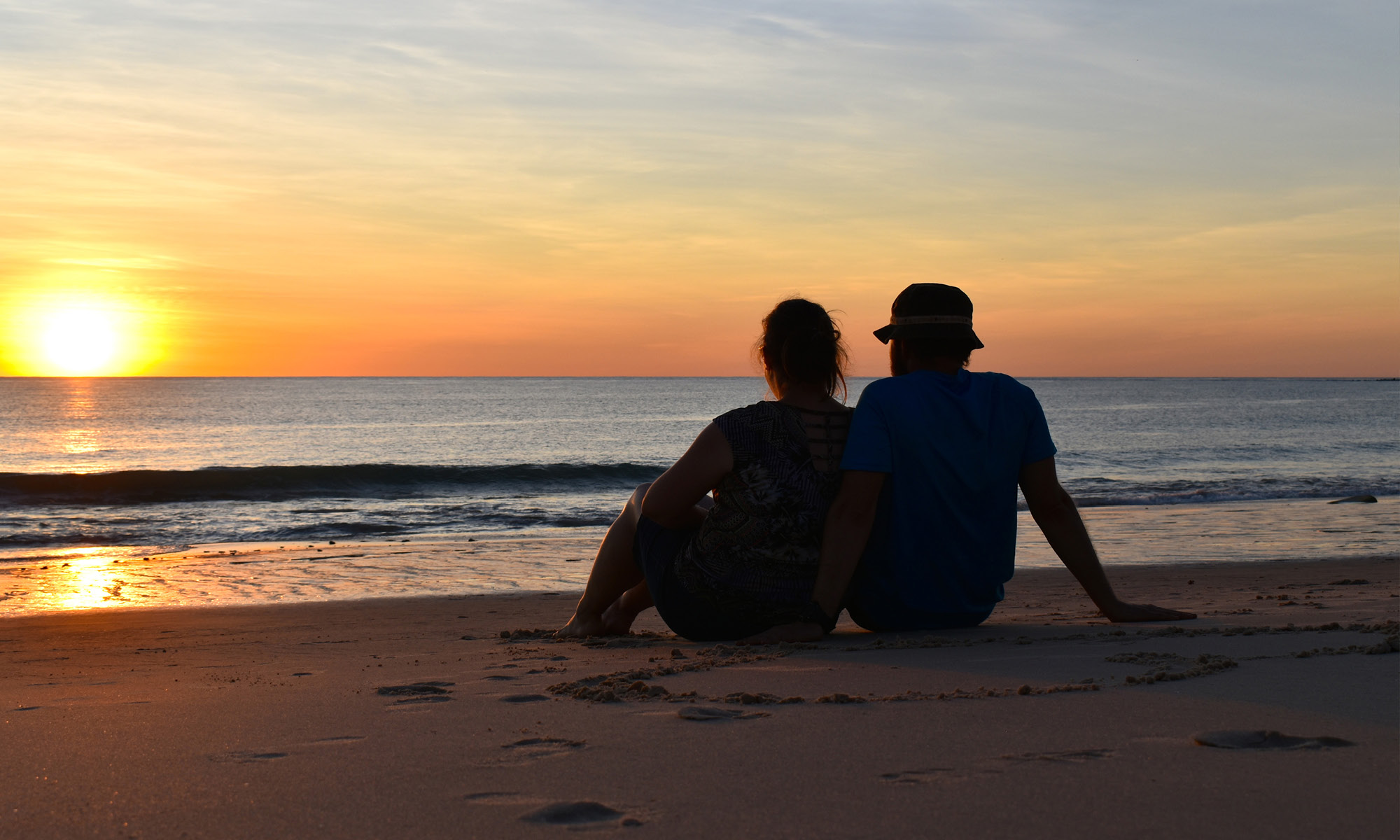 Road trips and camping are nothing new to Aussie families. In fact, our family was just one of the thousands road-tripping around Australia for an extended period. Reports from the Caravan Industry Association of Australia indicate that our favourite pastime is making a comeback with the length of time spent on a camping or caravanning holiday increasing by 16 per cent in 2016.
But are long family camping road trips the key to relationship bliss?
Anecdotally, many couples we met on our travels consider their time on the road as beneficial for their relationships, bringing them closer and rekindling romance.
Relationships Counsellor, Matt Garrett from Relationships Australia, believes the reason couples are experiencing such happiness despite close-quarter living is a result of being available and in the moment with each other. "Quality connection through the ups and downs, builds closeness, it builds resilience, it builds wellbeing," he says.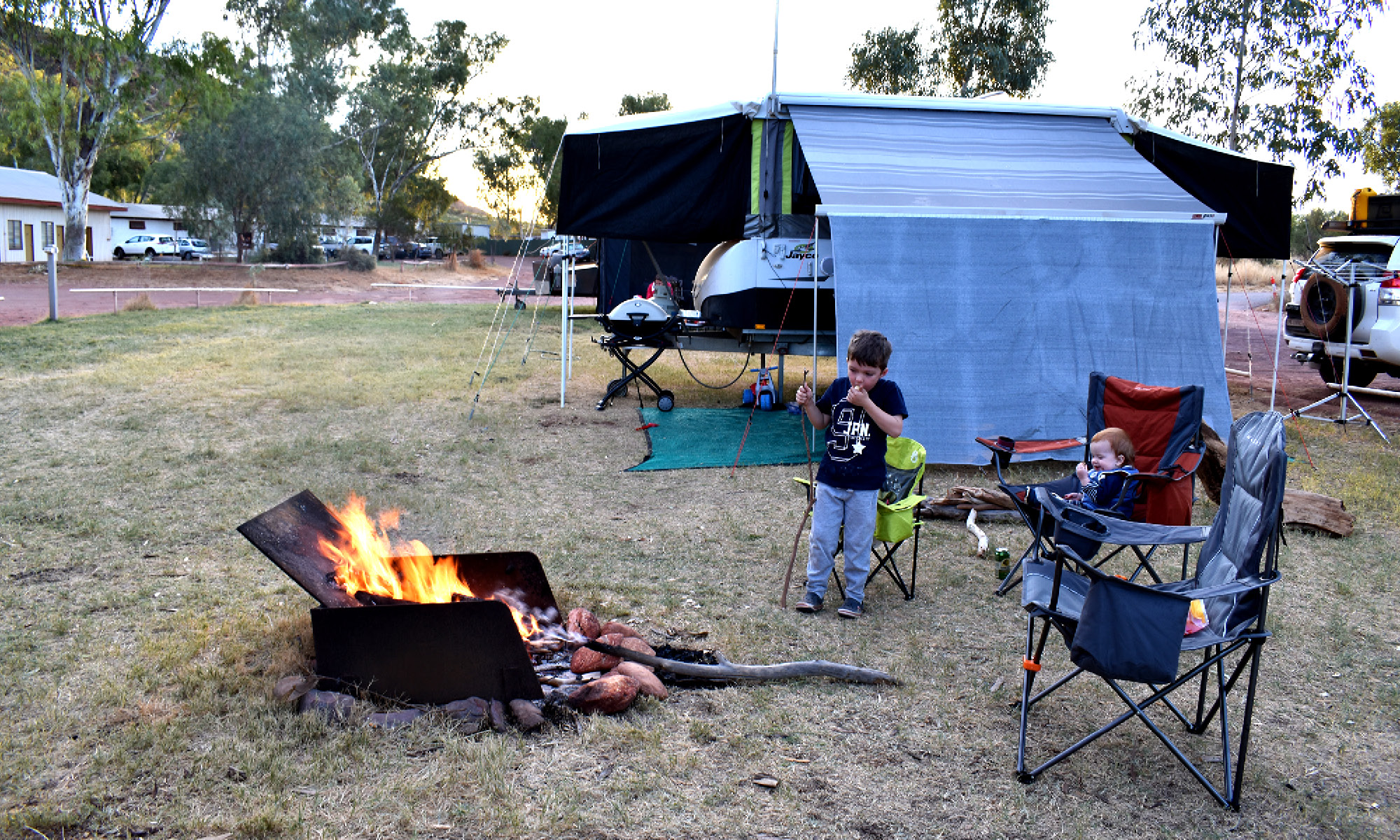 Relationship strengthening often stems from the bonding over misadventures, and like our earlier calamities, more followed. We got bogged three times. Twice because we chose to take the roads less travelled – like accidentally taking our camper-trailer on a high clearance 4WD-only track. We managed to shear the air valve clear off the tyre during a rocky bogging and another tyre blew on the Kimberley's Gibb River Road after catching a retaining pin crossing the Pentecost River. Then there was the time we nearly ran out of fuel crossing the remote Tanami Track, not to mention another mad night-time dash to emergency!
Travelling with kids presents more challenges too. Like watching for creepy crawlies and slithering reptiles, and keeping them away from creeks and rivers. Or trying to keep them and their clothes in a semi-clean state, or constantly cleaning up food mess in the car. And most parents play the game of night-time musical beds, which can be a big killer of any after-dark adult shenanigans.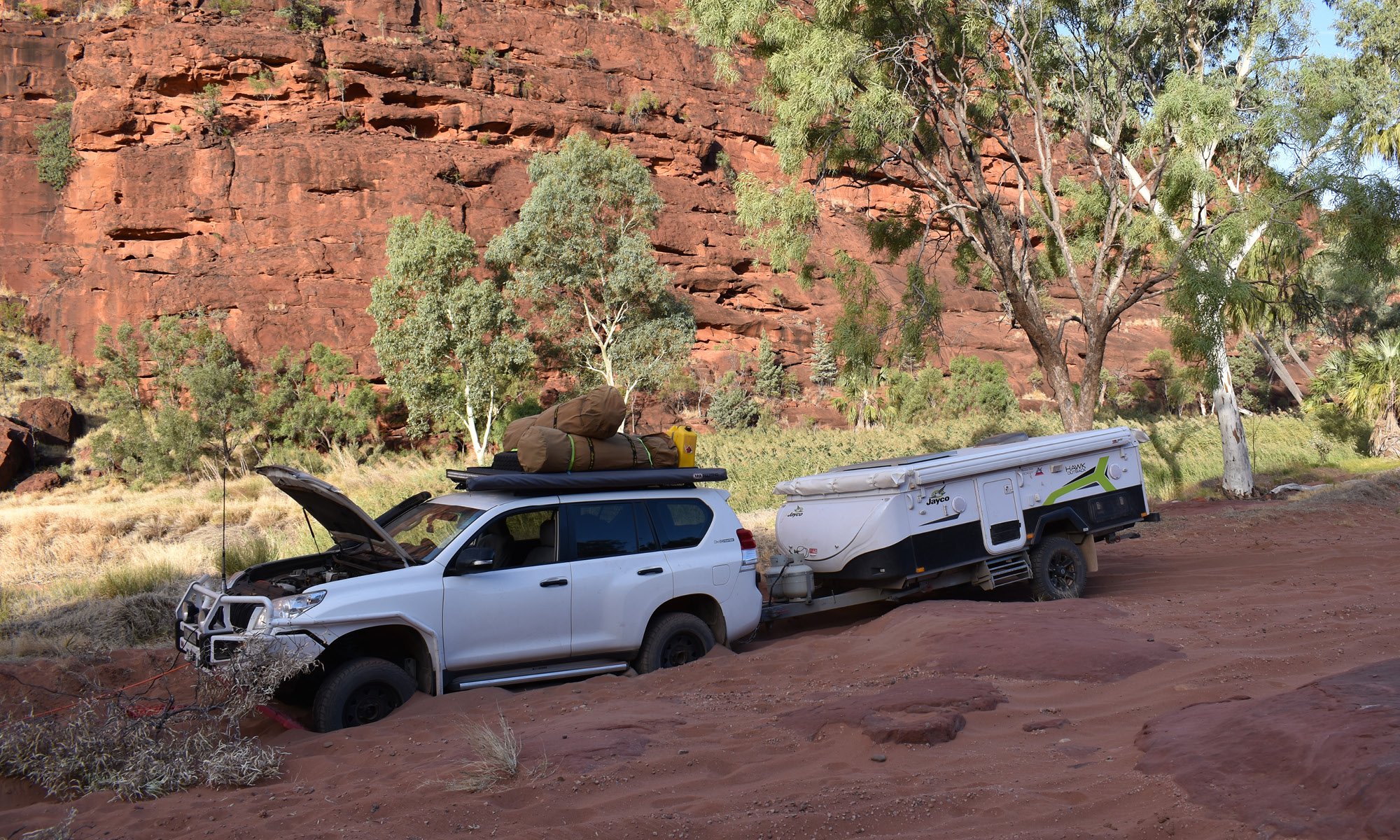 Solving this romance obstacle takes many forms. From setting up a tent outside the van, booking an apartment for a night or two, or planning your route to meet family and friends along the way to allow for a date night. Matt says what works for one couple may not for another, and insists communication, both verbal and non-verbal, is key to fostering romance. "There is nothing greater than building intimacy, than a gentle knowingness for a hand being held or a warm hug," he says.
Often everyday life sees communication fall by the wayside. But Matt recommends plenty of communication ahead of an extended road trip. And not just about what to pack or the things to do and see. Talking about expectations around intimacy and how adult time can be achieved is critical. Matt warns that not talking about expectations and creating time and space is doing your relationship a disservice. "If you don't nurture your relationship then it will feel tired and procedural. Nobody is going to give you that time. As a couple you need to create it by planning for it," he says.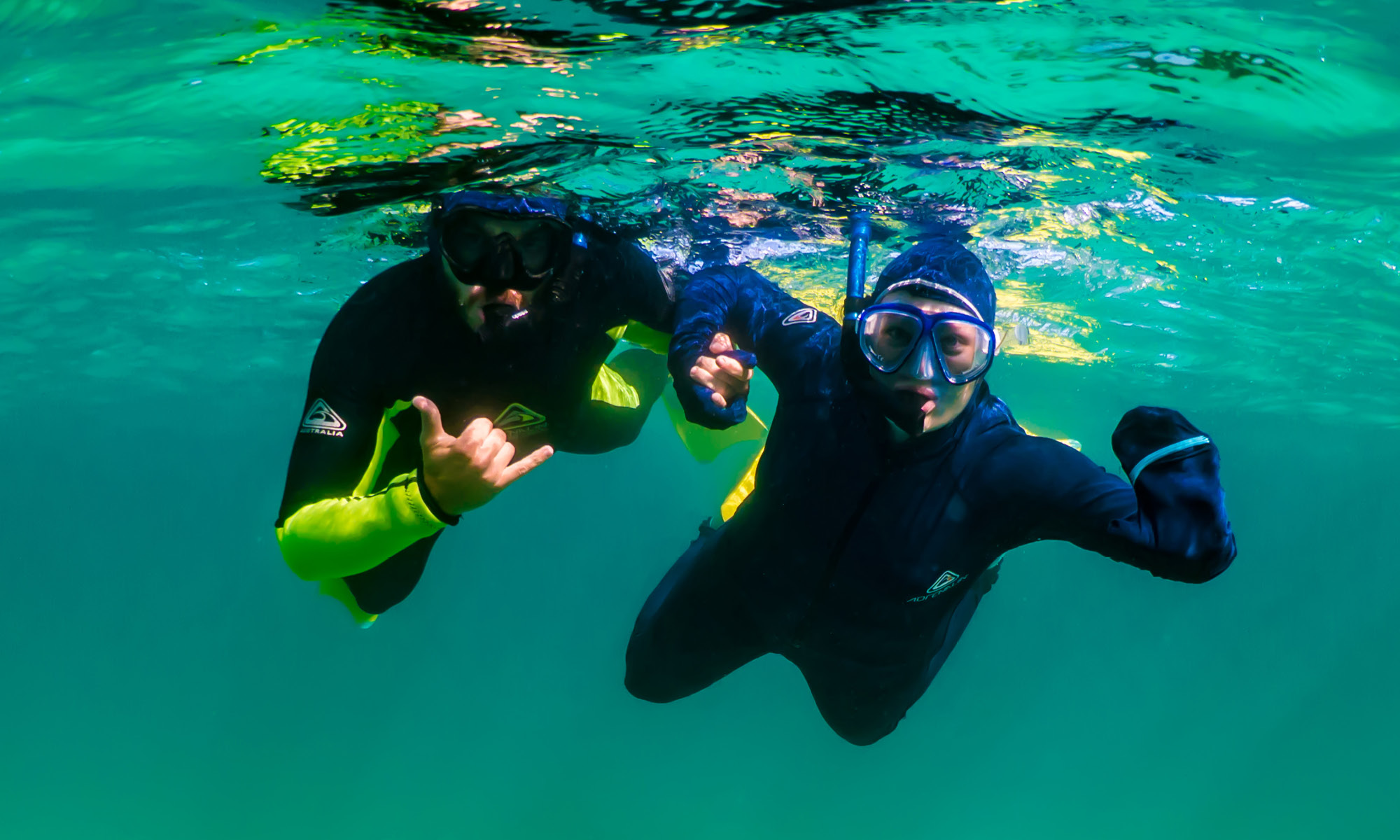 Talking about contingencies for the unexpected can also soften emergency situation tensions. Matt says extended travelling, especially camping and road-tripping to Australia's more remote regions, naturally creates more vulnerabilities and anxieties. "While it's wonderful to get caught up in the excitement and the freedom, there is also a propensity to perhaps drop your guard a little bit, and I think that's when things can happen," he says.
Planning and preparing can allay anxieties and mitigate any vulnerabilities. Consider packing all relevant medications and a well-stocked first aid kit. Think about carrying communication devices such as a satellite phone and emergency beacon and installing two-way radio in the car. Investigate brushing up on driving and mechanical skills by taking a 4WD course, or learning how to change a tyre and carry out basic mechanical checks and repairs. And definitely discuss money – set a budget, but have a little extra cash in reserves.
At the end of the day, Matt believes the benefits of taking an extended family road trip far outweigh any possible disasters, describing the opportunity as a 'gift' for both parents and children. "I think it's wondrous for children, let alone their parents when you have each other exclusively – morning until night," he says.
Reflecting on our own experience of living 24/7 in the confines of our small camper-trailer, we created some wonderful family memories. Cheering as our youngest son took his first steps. Seeing our oldest son learning to ride his bike without training wheels. Watching the boys make new friends in caravan parks. Singing along to good ole' Aussie classics in the car. Toasting marshmallows around campfires. Splashing in a real bathtub full of hot creek water, watching magical sunsets, and swimming in amazing waterholes. These, along with the mishaps, are memories we'll cherish forever. And, best of all, our relationship survived and prospered.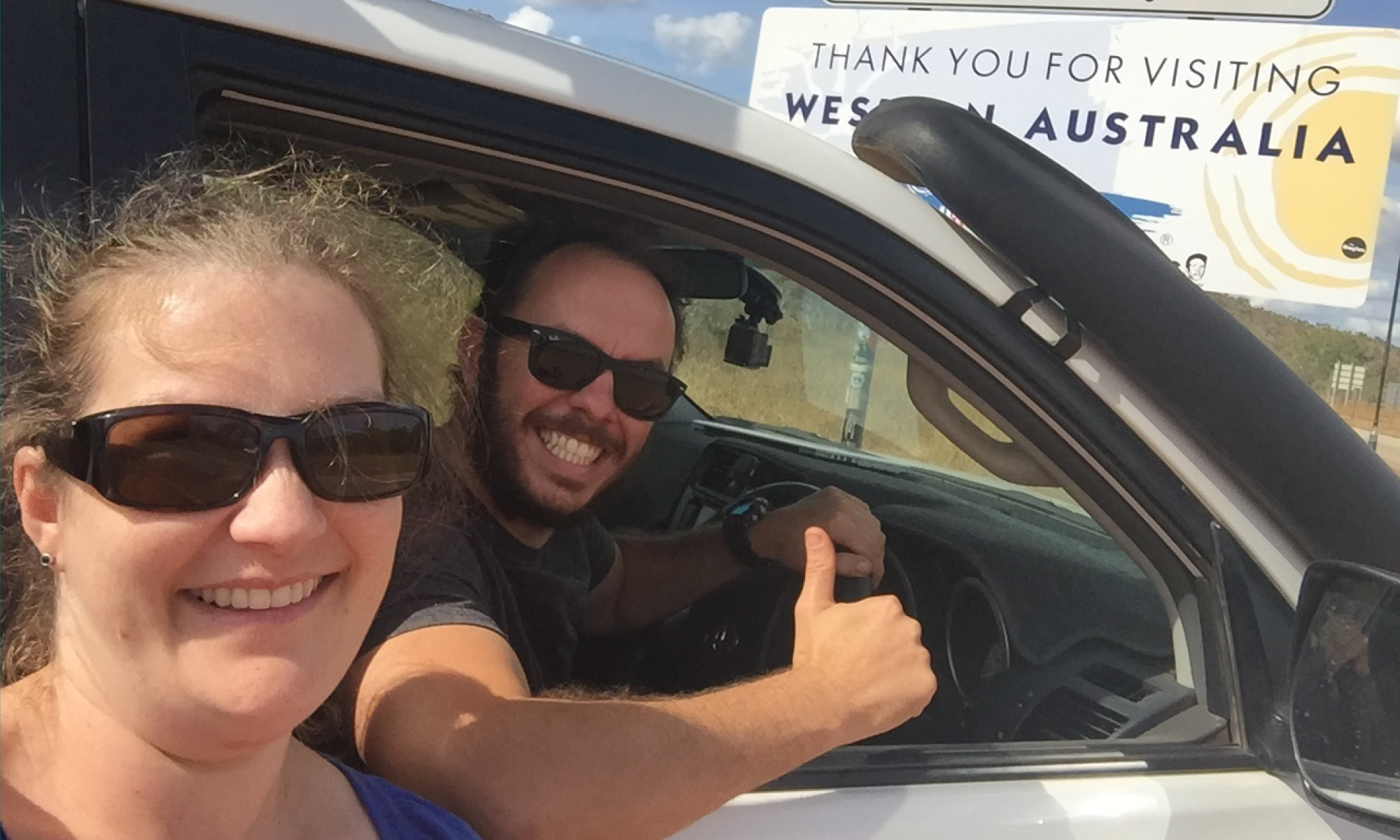 Tips for surviving extended road trips
Plan adult time
Discuss expectations around intimacy and romance, and find time for each other.
Money matters
Talk about budgets. Factor in fuel, food, accommodation, activities, spending money, plus all your regular bills.
Pay attention
Be vigilant around campfires, gas cylinders, cooktops, barbecues, dangerous reptiles, bodies of water, and road conditions.
Plan your route
Don't bite off more than you can chew. We found that 500km in a day was the limit with kids.
Don't sweat the small things
Mess and dirt is part of camping, and if the kids are having fun, does it really matter how dirty they get?
Post-holiday blues
Battle those blues by reminiscing about the holiday, look at your photos and start planning for future trips.
Words and images Monica McInnes.