What to do when you don't have a vehicle
and need accommodation for a wedding? 
You hire a motorhome, naturally! 
Picture this: You own three vehicles (none of which work) and have been invited to a mate's wedding in the Hunter Valley. So you need to hire a vehicle, but you also need to organise accommodation for said wedding. After scratching my noggin for a few moments, the bright idea came through… get a motorhome.
I'm a four-wheel driver and my preferred choice of accommodation is a swag, so after chatting with RV Daily editor Tim Scott about ways we could arrange a review, he put me in the loop with a website called Caravan and Camping Hire Australia. It's a website that allows owners of caravans and motorhomes to hire them out when not in use.
Peer to peer hiring, if you will. You beauty! So this is a bit of a recount of what my wife and I learnt in our time in this HiLux-based Matilda motorhome.

Motorhomes are awesome
My wife Jess and I couldn't stop smiling while looking through the motorhome's nooks and crannies. Jess and I have been camping hundreds of times, but this was a first. The HiLux used hardly any fuel, was easy to drive and sat on the speed limit all too easily. Motorhomes just make so much sense to someone like me who isn't a fan of towing, but needed amenities and a bit of space.
The bed in the motorhome was too small
At one point, my elbow was in my wife's
armpit while her knee was puncturing my spleen. And this was just in the first minute of crawling onto the bed. It was too small, basically; but would be fine for shorter folk than myself. The second night I slept on the couch and let Jess have the bed. She deserved it.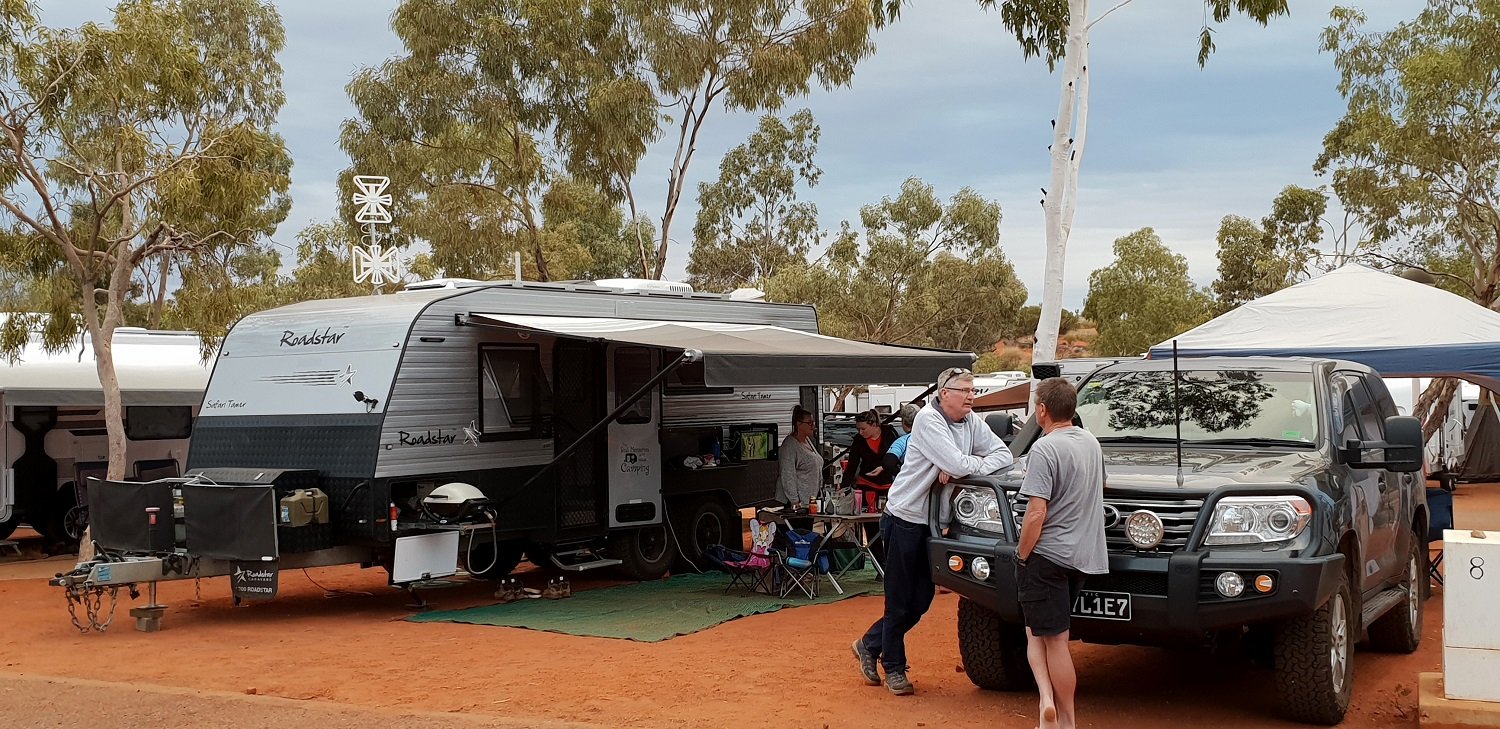 Caravan parks are not for us
We stayed at the Halifax Caravan Park in Nelson Bay the first night. It's a great park, right on the water and close to amenities such as the Diggers Club. But the sites were so crammed in… I'm just not used to camping so close to other people. In fact, I crave solitude when out and about. I don't know how you lot do it? Having said that, everyone was rather nice and multiple campers invited us up to the Club for dinner – so I should probably get over myself.  You guys certainly are a friendly bunch.
Dump points are not as scary as they sound
We tried to avoid them, but I had to get into the spirit of things and immerse myself into the experience. Sure it wasn't the best time I've had, but it wasn't as gross as I thought it would be.
And they beat the alternative of… well, you know.
Don't run the three-way fridge on solar
We learnt pretty quickly that the supplied three-way fridge didn't like being run off the house batteries. Once parked, the voltage dropped really quickly. I wondered why there was a gas bottle; then it all clicked. D'oh. The aircon seemed to cope better on the batteries, but we only needed it briefly of an evening. Everything ran perfectly fine when plugged into mains at the van park, naturally.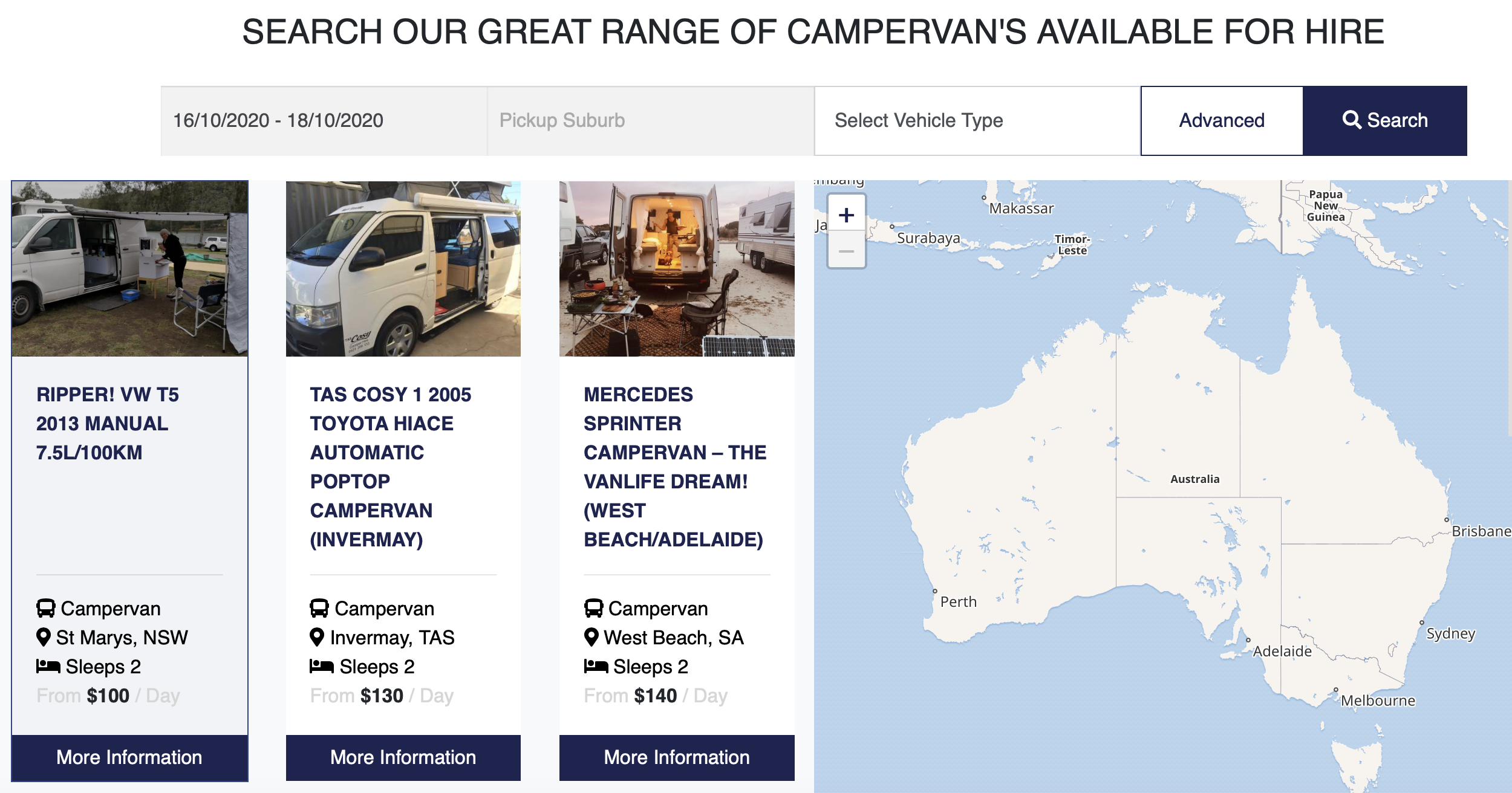 Hiring from Caravan Hire Australia was so easy
Go to the website, search for what you want in the area you want, and put in your details. You have to pay a bond and the total upfront. And you are away. The whole process happened so quickly, I was blown away with how easy the service was to use. We will be using it again the next time we need to get somewhere. Click the link below to check it out for yourself.
I think I hate my swagg now
That might be a bit much, I love my swag but we were pretty quick to get used to the level of comfort and convenience offered by the motorhome. Having an awning came in handy when the rain started, and it's hard to beat the comforts of a couch. Everything we needed was there and everything had a place. A quick stop on the side of the road for lunch was painless, and it was refreshing to have everything we needed to get ready for the wedding. We actually got dressed in a paddock. No word of a lie.
Private hire makes things easy
Katrina, the owner of this motorhome, was lovely to deal with. She showed me everything I needed to know and included all the gear we would need. Everything from salt and pepper to outdoor seating and a table. Pack your clothes, fill the vehicle with petrol and you are good to go. You wouldn't get this sort of service from a motorhome hire company; the personal touch made this experience much more enjoyable. It was her pride and joy we were borrowing, after all.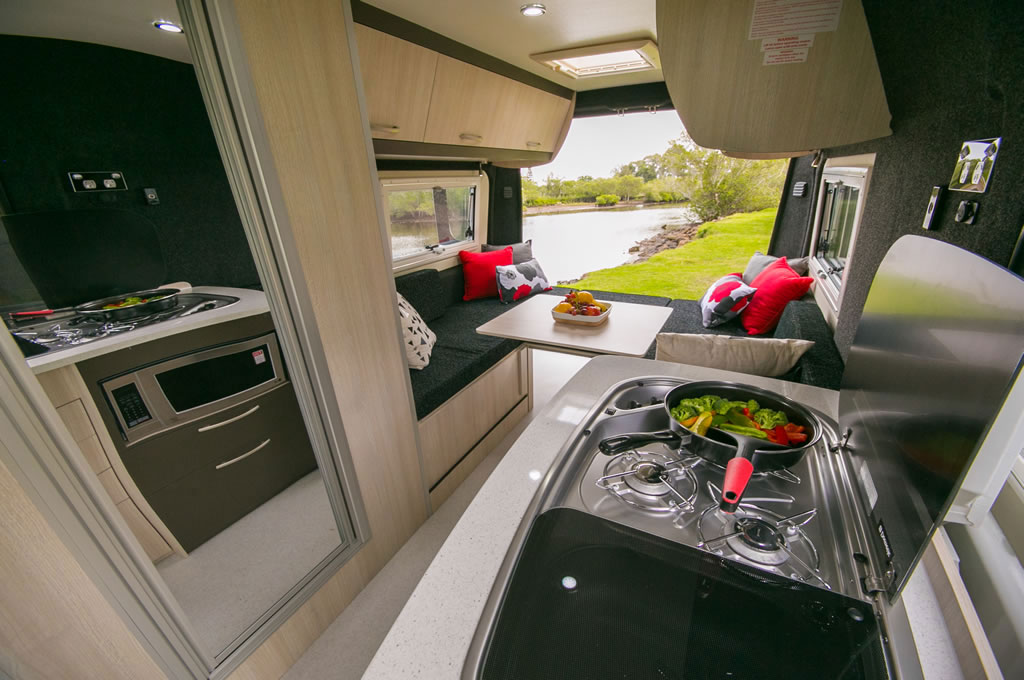 The motorhome was more comfortable than our house
Apart from the small bed, it had everything we needed. Aircon, shower, toilet, TV, fans, storage for days, microwave, stove… this thing seriously had more appointments than our house. We both had a great time sifting through all the gadgets, figuring out how they all worked. I probably should have paid more attention during the hand-over that Katrina (the owner) gave me.
It was affordable
To hire this particular motorhome was less than $150 a night, which is a bargain considering accommodation in a dingy motel would be that much and we would still have to hire a vehicle. The motorhome was also only two suburbs away, so it was convenient to pick up and drop off. It was seriously one of the easiest holidays I've had to organise; easier than booking a plane ticket even. This left us with more time and money to use the 24-hour bait-vending machine in Nelson Bay. So cool!
More information
If you are looking to test the waters of motorhome or caravan ownership, or perhaps (like me) your vehicles are always in a constant state of (dis)repair, I strongly recommend the services of Caravan and Camping Hire Australia. Also, if you are thinking about hiring out your own camper, this website is for you. Everything was just too easy.
WORDS & IMAGES EVAN SPENCE.