New rules to enforce truck-only rest areas in Queensland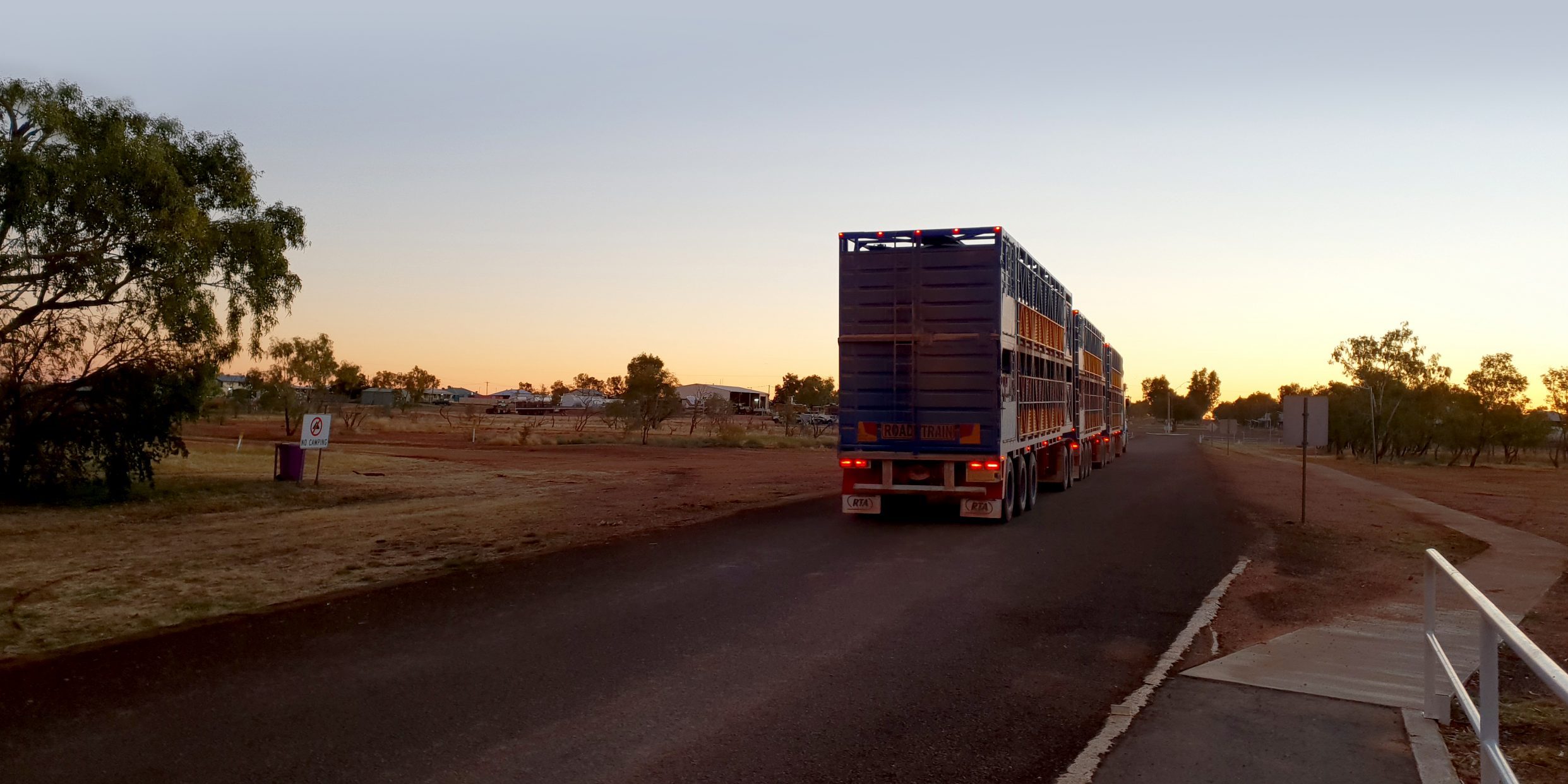 The heavy vehicle magazine, Big Rigs, this week published a story about a crackdown on other road-users clogging up heavy vehicle rest areas in Queensland.
It's long been a bone of contention between truck drivers and caravanners, however, usually with might being right in terms of having a legal reason to be in a heavy vehicle rest area. Quite simply, cars and caravans shouldn't camp in heavy-vehicle rest areas and deny a commercial operator their legally mandated rest by leaving no room to swing a cat, in some cases, never mind a B-double.
As the Big Rigs story advises, the wrong-doers may be due for a wake-up call (quite literally) following tougher regulations that come into force from this Friday.
Amendments have been made to the regulations that make it easier for the Department of Transport and Main Roads (TMR) to enforce the demarcation between heavy vehicle rest area and campsite. The Queensland transport minister, Mark Bailey, acknowledged the ongoing situation between the recreational and commercial users and indicated that the new approach will not just be a raid and fine operation … but will look at education and a formal warning approach with financial penalties used as a last resort.
"The road is the heavy vehicle driver's workplace – they get vital freight to our supermarket shelves and homes – and driver fatigue is a critical safety issue," Bailey said. "We need to ensure rest areas are used for fatigue management, providing a place for heavy vehicles to stop and rest safely. This issue has consistently been raised with me by locals, including at community cabinet events. Rest areas are not a source of accommodation, with long-term camping prohibited on the state-controlled road network."
According to Big Rigs, Mr Bailey's office will take responsibility for the education campaign.
RV Daily has featured this situation in a series of stories aimed at trying to raise awareness among the caravan and RV community of the need to find legally suitable rest areas to camp. We know this isn't always possible due to physical lack of general rest areas, but that doesn't mean it's okay to just pull in to any rest area and park wherever. Not only that, but signage also isn't always the best to indicate the correct usage of a rest area.
The above video was created by road safety campaigner and NSW truckie Rod Hannifey and his Truckright program. There is certainly going to be a further push for road safety and awareness between road users as a campaign is currently being prepared with government funding and participation of RV groups, such as the CMCA. You can read much more in this story: Is enough being done to educate caravanners on truck safety?
Back to the Queensland rest areas, as you can imagine, the Queensland Trucking Association welcomed the announcement and the organisation's CEO, Gary Mahon, was quoted by Big Rigs as saying, "Heavy vehicle rest stops that are for the exclusive use of truck drivers are an extremely important part of managing fatigue and driver wellness."
Mr Bailey continued, "Well-spaced rest areas with suitable amenities that are dedicated to heavy vehicle drivers are a vital step toward the development of an integrated road safety system that is as safe as we can make it."
Big Rigs also quoted an un-named Queensland truckie who said the news will be a welcome relief to those drivers on the busier routes in the state, "With the COVID situation going on we have caravanners here going round and round in circles. I went to Mackay from Brisbane the other day and the road was saturated with them."
As the COVID-19 lockdown and border control situation changes, eventually more caravanners and recreational road users will be back on Queensland roads and, as always, it is best if we can all share not only the road but the rest areas off it, too.
Visit Big Rigs here.
Image credit Marty Ledwich.
Read Next Truckies vs Caravanners Part One: Concocted controversy or real conflict